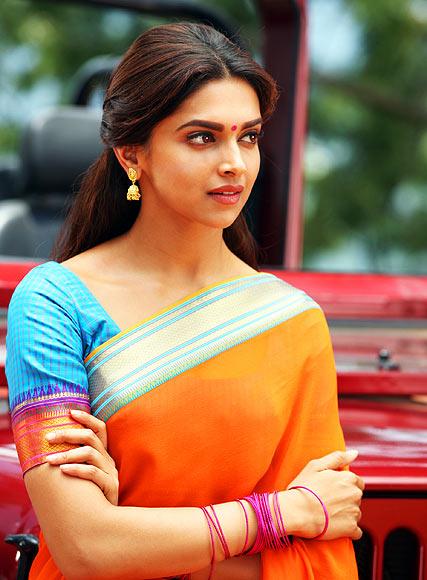 Deepika Padukone may have received a lot of flak for her Tamil accent in her upcoming release Chennai Express but the actress maintains that the film doesn't intend to spoof South Indians.

Deepika, who hails from Bangalore, Karnataka and reportedly struggled to get the accent right, says that she would never spoof her own culture.

The Rohit Shetty directed action-comedy releases this Friday, August 9.

"I don't understand why people are jumping to conclusion without even seeing the film. We all are South Indians, Rohit is a South Indian and I think except for SRK most of the crew was from South.

"For years, our films have been based in Punjab but now few films have started setting their stories in South India. I think people are not yet used to it. It is a comedy and larger-than-life film so
dialogues are meant to be funny," Deepika said during a promotional event of Chennai Express.

Deepika plays a Tamil girl who falls in love

with a North Indian despite the language barrier in the film.

The 27-year-old star said she could identify with her character of a headstrong but traditional girl.

"I could identify with my character. I think Indian girls are like that. They have a mind of their own but are close to their families. Even when we are travelling outside, we don't lose that quality and stand out in the crowd. We have a way of carrying ourselves with lot of dignity and respect."

Last seen in the Ranbir Kapoor starrer blockbuster Yeh Jawaani Hai Deewani, Deepika reunites with her costar from her debut film Om Shanti Om for Shetty's Chennai Express.

She is also working with directors Imtiaz Ali and Homi Adjania again and though she will not confirm, Deepika has reportedly signed Farah Khan's Happy New Year opposite SRK.