Looking at AB's betis.
In Amitabh Bachchan's long career, he has mostly played dad to sons. Actors like Shah Rukh Khan, Salman Khan, Akshay Kumar and his real son Abhishek have all played his son at least once.
Daughters, meanwhile, have been seen fewer times in the Big B's screen life.
In his latest film, Piku, Deepika Padukone plays his daughter, and the duo have quite a strong bond.
We look back at Bachchan's onscreen daughters.


Deepika Padukone, Piku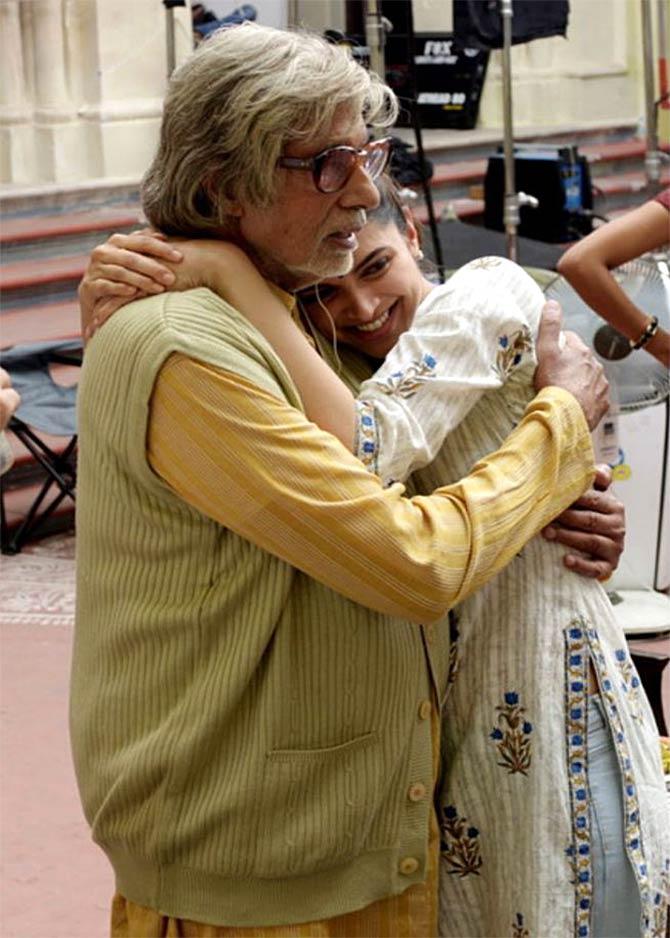 Image: amitabh Bachchan and Deepika Padukone in Piku
The film's trailer sees a funny and quirky side to the father-daughter jodi, as they take a road trip together.
Piku will release in May.

Bipasha Basu, Aetbaar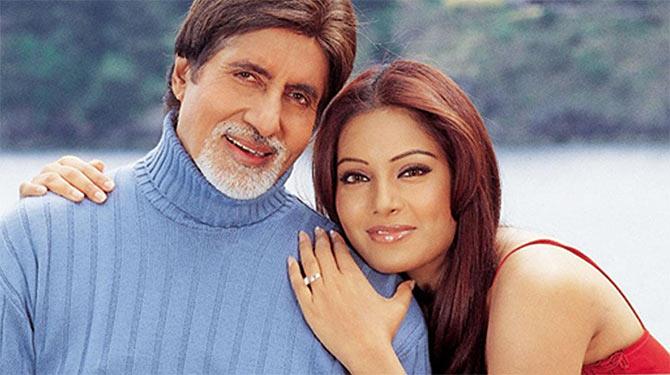 Image: Amitabh Bachchan and Bipasha Basu in Aetbaar
Bipasha Basu played a woman, tormented by her boyfriend (played by John Abraham), in this film inspired from the Hollywood movie, Fear.
Amitabh played Bips' protective daddy, who is ready to take on the world to ensure her well being.
The film, however, did not make any impact.


Aishwarya Rai, Mohabbatein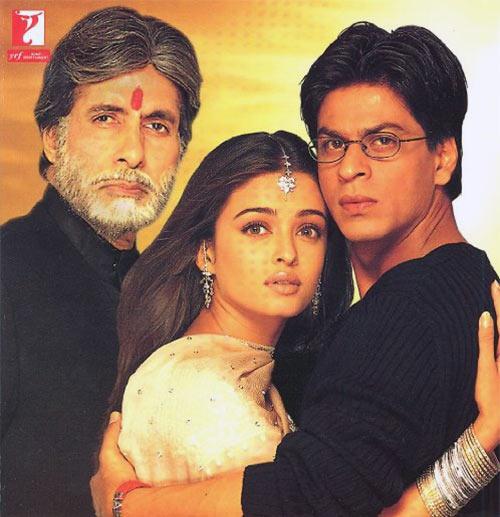 Image: Amitabh Bachchan, Aishwarya Rai and Shah Rukh Khan in Mohabbatein
When Aishwarya Rai played Amitabh Bachchan's beti in Mohabbatein in 2000, little did she know that she would one day become his bahu.
Ash incidentally plays AB's dead daughter, and is mostly seen as a ghost in the film.


Neelam, Indrajeet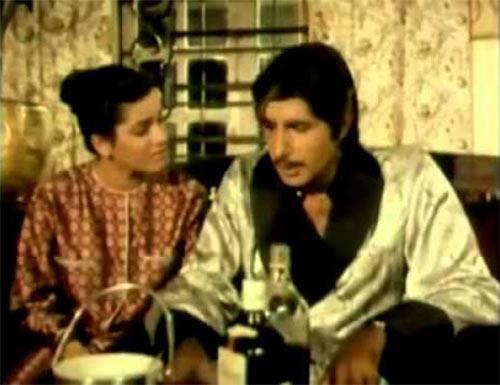 Image: Neelam and Amitabh Bachchan in Indrajeet

One of Bachchan's lesser known films Indrajeet had Neelam playing his foster daughter.
Her character gets bumped off by the villain early on in the film, and Bachchan's Angry Dad goes on a killing spree.
Juhi Chawla, Ek Rishta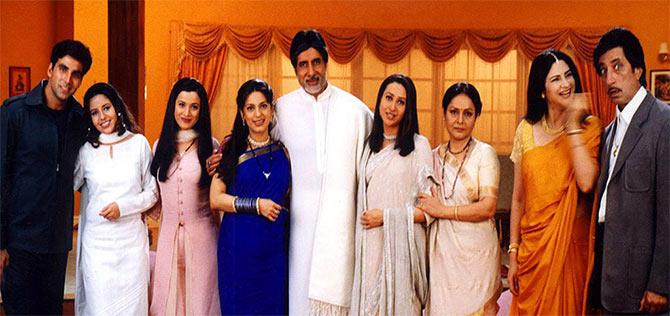 Image: Akshay Kumar, Kanika Kohli, Simone Singh, Juhi Chawla, Amitabh Bachchan, Karisma Kapoor, Raakhee, Kunika and Shakti Kapoor in Ek Rishta
Ek Rishta's central theme revolves around a father-son relationship, played by Bachchan and Akshay Kumar.
Though his relationship with his daughter (played by Juhi Chawla) is not detailed, Juhi had a notable part to play in the narrative as the girl who made the mistake of marrying the wrong man (Mohnish Behl), who went on to threaten her family.


Sridevi, Khuda Gawah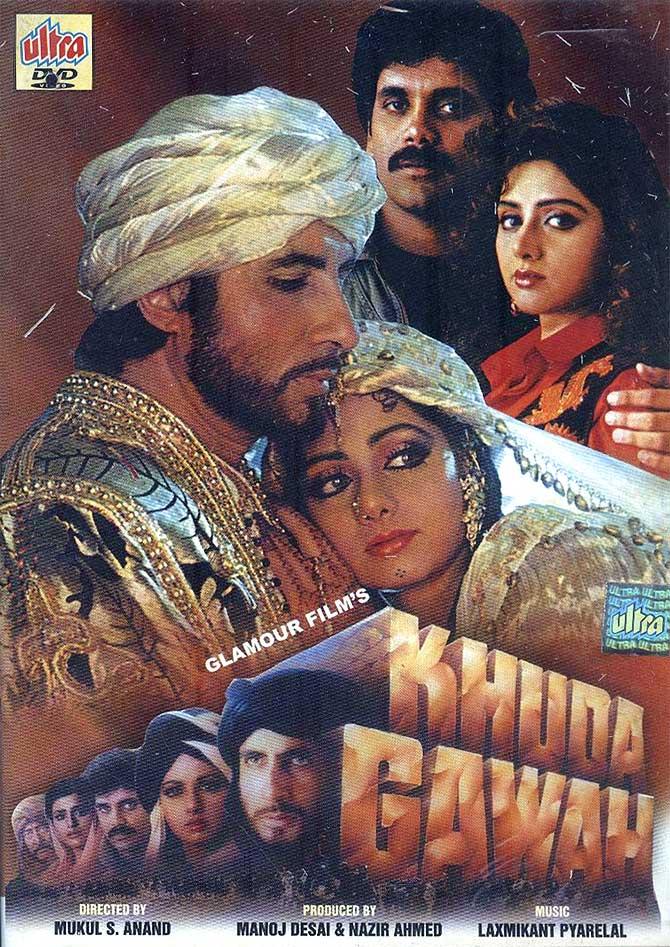 Image: Sridevi, Amitabh Bachchan and Nagarjuna on the poster of Khuda Gawah
Amitabh Bachchan and Sridevi shared a unique relationship in Khuda Gawah.
Sridevi played a double role, of AB's wife and daughter.
The film was a mega spectacle, made by the late Mukul S Anand, who worked with AB in films like Hum and Agneepath.
Naseem, Kabhi Kabhie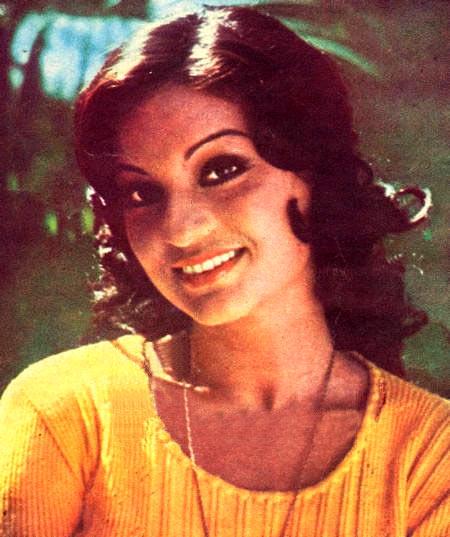 Image: Naseem
Back in the 1970s, during the time Amitabh Bachchan was churning out blockbusters, he starred in the poetic Kabhi Kabhie.
The film told the story of his life, and post-interval, he played the father of an adult girl.
The actress, who played this daughter, was Naseem and she worked in only one film.


Shraddha Arya, Nishabd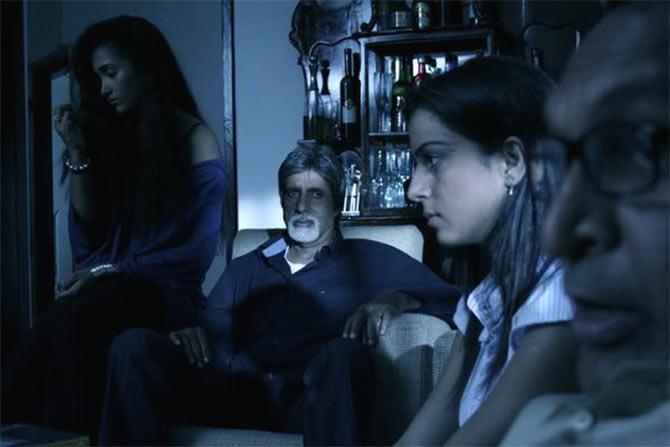 Image: Jiah Khan, Amitabh Bachchan, Shraddha Arya and Nassar in Nishabd
When Shraddha Arya's character brought her best friend Jiah (Jiah Khan) home, she didn't realise how her life would change.
Her much-married father (Bachchan) embarked on a flirtatious relationship with the young girl, that obviously did not go down well with the daughter or her mother (Revathy).
Shraddha later starred in Shahid Kapoor's Paathshaala, and has worked in television shows since.


Deepika Padukone, Aarakshan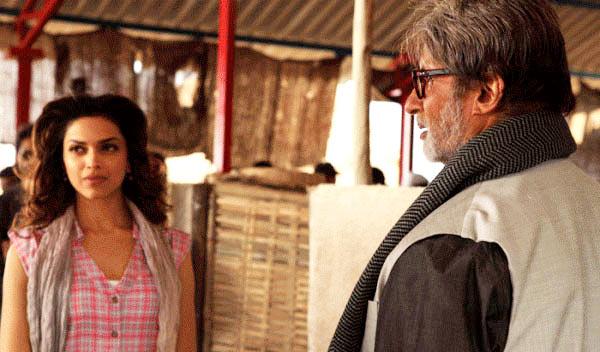 Image: Deepika Padukone and Amitabh Bachchan in Aarakshan
Before Piku, Deepika played Bachchan's daughter in Prakash Jha's Aarakshan as well.
It was a tough part that required her to get into fiery verbal encounters with the Big B.
Deepika held the fort well, though the relationship was not central to the film.