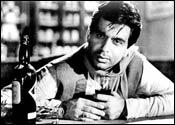 Dark, grim, unknown and mostly unpleasant, death poses a myriad of claustrophobic questions.

The whys, hows and whens aside, the medium of films has given death a range of dimensions.

If the movies can make you bawl over Dilip Kumar's death in Bimal Roy's Devdas, it can also send a rejoicing shiver down your spine when Sujata Mehta chops Charan Raaj's head with an axe in N Chandra's Pratighaat.


The careers of Dilip Kumar and Meena Kumari blossomed thanks to death scenes, earning them the title of tragedy king and queen respectively. The amazing thing about Dilip Kumar was that no matter how many times his character died on screen, he gave his nearing end a characteristically unique appeal.

Amitabh Bachchan is another actor who has quite a few death scenes to his credit. Remember his lovelorn sighs in Muqaddar Ka Sikander; craving for maternal love in Deewar; shot by his own father in Shakti; sacrificing his life to save his friend's in Sholay? The list goes on.

In recent times, Shah Rukh Khan has died as a bad guy in Baazigar, Darr, Anjaam and a lover in Devdas.

Earlier, Raj Kapoor's feverish pitch and dying hope were palpable in Aah, where he suffers from tuberculosis.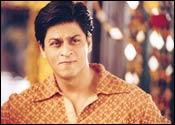 Anand and Safar are classic examples of live every moment as if it were your last. Another such film is Ankhiyon Ke Jharonkon Se, featuring Sachin and Ranjeeta, a loose remake of Eric Segal's Love Story, which is also remembered for its music.
The recently released Kal Ho Naa Ho preaches Anand's sentiment in a strategically subdued manner. No blood vomiting, no breathlessness and sunken eyes. In doing so, the effect of a character's passing away is much more effective in tugging the heartstrings.

Bollywood doesn't spare the gory aspect of death either. In Sholay and Karma, the family, usually a joint one, was the hard target of the villain's fury. In both films, the entire khandaan was wiped out, leaving the head of the family either handicapped (Sanjeev Kumar) or insanely upset (Dilip Kumar).
Later, the nature of murder turned ugly. Witness the grotesque manner of Mukesh Tiwari's execution in Gangajaal.

Then there are those who take their own lives. The suicidal breed, mostly comprising females, it is for one popular reason: heartbreak. Remember Rekha's Zohrabai consuming poison in Muqaddar Ka Sikander or Aishwarya Rai's Megha jumping off the terrace when daddy (Amitabh Bachchan) objects to her object of affection (Shah Rukh Khan) in Mohabbatein?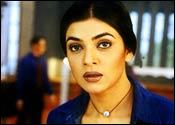 But Sushmita Sen's reason for shooting herself in the head in Aankhen was purely out of unselfish reasons.

In war dramas, death is inevitable. So when the brave heroes of Haqeeqat fall in the dark shadow at the Indo-Sino order, or Border sees Akshaye Khanna fight his fear for death, or Suniel Shetty stands in the way of a military tank to protect the holy Quran, the audience is awe-inspired.

Death can also bring about the proverbial kahani mein twist. Like after Renuka Shahane trips down the stairs, Hum Aapke Hain Koun...! actually begins to gain momentum.
Star-crossed lovers like Raj (Aamir Khan) and Rashmi (Juhi Chawla) found eternity in death in Mansoor Khan's ode to Romeo And Juliet, Qayamat Se Qayamat Tak. Ditto for Vasu (Kamal Haasan) and Sapna (Rati Agnihotri) in Ek Dujje Ke Liye!
Gangster films follow the pattern of Lestat's quote from
Interview With The Vampire
, 'God kills indiscriminately and so shall we.' So we have lead and character actors dropping dead in underworld dramas like
Parinda, Satya,
Vaastav
,
Chhal
and
Company
.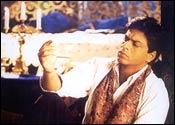 Not all that lives is meant to die no matter how hard the bullets. Example: Sunny Deol. Stab him, shoot him, suffocate him, this Jat refuses to give in as witnessed in
Gadar - Ek Prem Katha
,
Indian
, Salakhen
and the ilk.
There are others that refuse to let death do them apart. Which explains Shah Rukh Khan and Salman Khan's rebirth theory even after getting brutally massacred in their previous lives at the hands of the wretched Thakur (Amrish Puri) in Rakesh Roshan's reincarnation drama,
Karan Arjun
.
So, life or death, Bollywood grants every protagonist a second chance for salvation, payback or to turn immortal.
Click here for
More Features