Ed was just delightful to watch and listen to and I would request him to keep coming back to India, as we will love him forever and always, says Karishma Mevawala.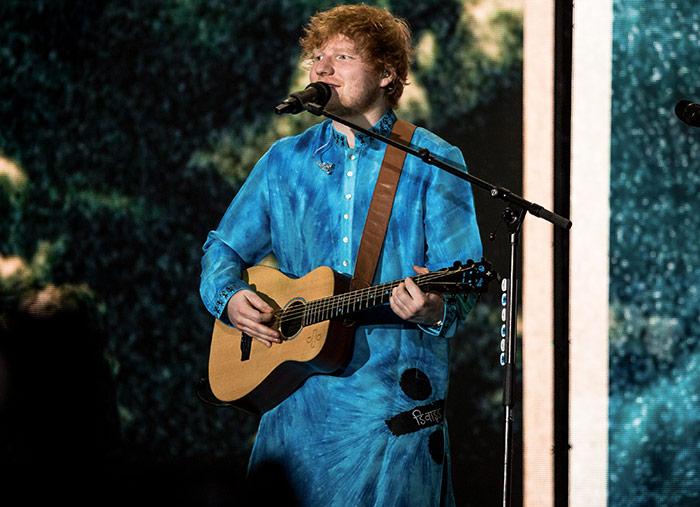 May 10 was a hot sunny day when it was announced that British pop sensation Ed Sheeran would come to Mumbai for the second time. (He had come earlier in 2015).
Six months later, he arrived and let me just say that Ed Sheeran won me over and he was just 'Perfect'.
We arrived at 5 pm (right when gates opened) at the Jio Gardens situated at the Bandra-Kurla Complex and the excitement of the 'Sheerios' was palpable.
The organisation at the venue was seamless. Lines were well managed and the crew there ensured that people moved along in an orderly fashion.
It was thanks to the crew and management there that in no time at all my friends and me were in, sitting on the grass, sipping on beers and just having a good time.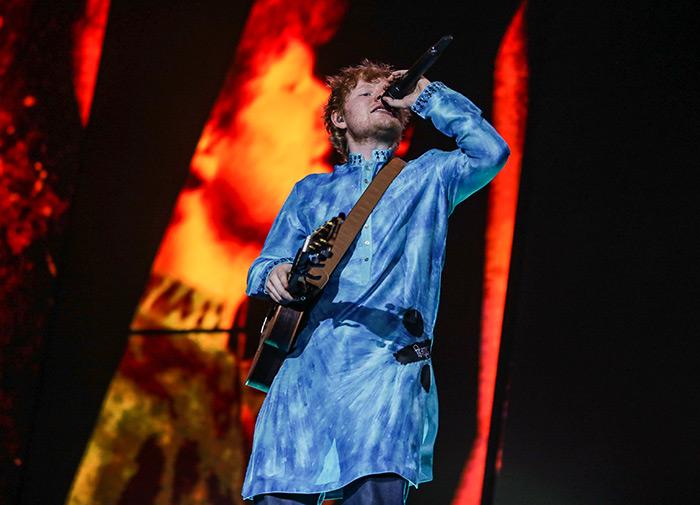 Sheeran's opening act by an American act by the name Lauv began and while I don't know much of him or his music, let me just say that it kind of set the mood and tempo for what was to come.
At 8 pm, amid a thunderous applause and screams of 'Ed, Ed, Ed', the British ginger-haired sensation walked out on stage, guitar in hand, in an ocean blue kurta with 'Divide' written in Hindi at the back. I have to say, he looked quite cute in his Indian avatar.
He started the concert with a crowd favourite Castle on the Hill which drove the crowds into a frenzy, cheering and singing along with him.
Sheeran performed around 10 songs (he performed till 9.30 pm; I wanted more) a perfect mix of songs from his new album 'Divide' and from his previous albums.
What was interesting and fun was that he interacted with the audience, telling us that he, himself is a bad concert-goer.
"I am pretty boring at concerts," inviting instant laughter from the audience. "But I am going to sing as many songs as I can and you sing as loud as you can."
Sheeran performed some of his chartbusters like Eraser, Happier, Galway Girl, Thinking out Loud, Photograph.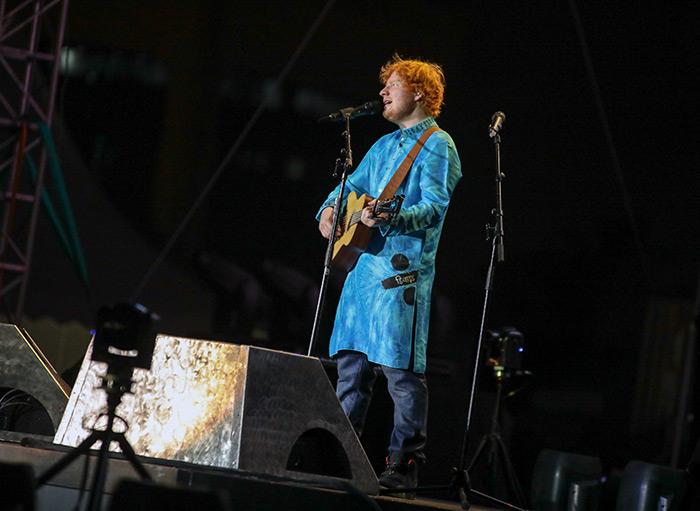 Sheeran showed what a musician can do -- making the crowds sway to his music, connecting with them and ensuring that each and everyone had a great time.
And whilst he performed I couldn't help but draw a comparison between this performance and the Justin Bieber performance that took place a few months ago.
Justin, if you are reading this, please... This is what a show should be.
Ed took a small break in between, but came back dressed in a Team India blue jersey and sang his most famous song -- Shape Of You -- driving the audience crazy.
Sheeran made sure that he kept his audience hooked -- be it the music, his banter -- "I am so pleased to be back in Mumbai. I love the food, people and the culture" -- or just the energy he brought to stage.
And imagine, all this after he recently suffered fractures in his right wrist and left elbow in a bicycle accident.
Ed was just delightful to watch and listen to and I would request him to keep coming back to India, as we will love him forever and always.