'Madhuri is the best (dancer). She's is not mechanical.'
'Most dancers like Aishwarya, Deepika, Priyanka and Kareena are fabulous but I don't see them enjoying it the way they should. Their focus is on, 'Am I looking beautiful?''
Straight talk from choreographer Terence Lewis.
"I am not going to give you cliched answers. I will give you honest answers."
Choreographer Terence Lewis is as straightforward as they come.
He doesn't mince words or give diplomatic answers. And he's very expressive. He did not stick to the 20-minute interview slot and chatted for than an hour!
"I am a choreographer, not dancer," he told us, when we asked him for a small act on camera.
But he did not disappoint us. He choreographed a set with his crew and even danced on it.
He loves dancing and that was evident from the way he performed and went on beyond the time frame he gave us.
He tells Jahnavi Patel/ Rediff.com why choreographing in movies was boring for him, why he admires Madhuri Dixit and Govinda and why he finds Deepika Padukone and Shahid Kapoor mechanical.
What attracted you to dance?
The stage attracted me.
It comes from a psychological issue -- I was the youngest of eight brothers and sisters.
Everybody thinks that the youngest is the most pampered but it wasn't the case with me. When you are poor, there's no room for pampering.
I loved attention but I felt my family had no time for me. The only way to get attention was to go up on stage.
I didn't realise that until I was six. I participated in a lot of activities. With no concept of what to do, I would put up my hand for everything when teacher came around to ask for participation.
The first chance that I took with dance, music and acting helped me understand that I am meant for the stage. I got hooked.
It wasn't necessarily dance that hooked me on -- it was everything from elocution, debates, singing. I became addicted to the stage.
Music was my first love and I did not want to choose that as a career because it is a very tough road in India, especially to be a rock singer.
I had done a lot of theatre but choosing it as a career I realised wasn't going to be easy.
I had already studied my hotel management and had a job offer.
Dance was the most lucrative option. I took up dance simply because it was the most sensible and practical thing to do. So I thought that if I am going to make this my career, I might as well train and be good at it.
At the age of 26, I did a three-month intensive training in the Alvin Ailey school. Then I went to Broadway Dance Center in New York, opened classes and studied with the teachers there. I came back with a scholarship in contemporary dance at the ImPulsTanz festival in Vienna, where I am a teacher for the last 10 years.
After that, DID (television dance reality show Dance India Dance) happened in 2009 and from then on, life became different.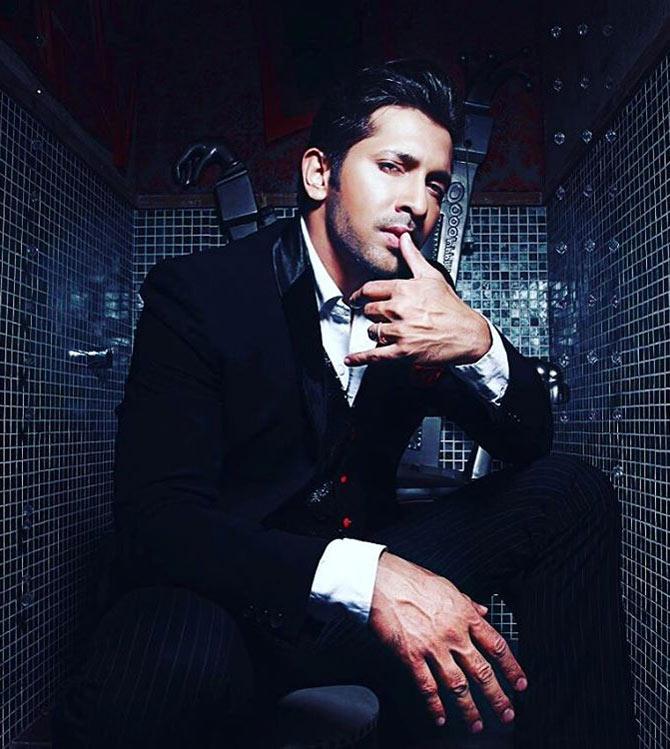 IMAGE: Killer looks! Photograph: Terence Lewis/Instagram
Were you outgoing as a kid?
Very! I always wanted to keep everybody happy in school, at home, everywhere.
I was a happy kid, extremely high on life. I never had a dull moment. I was very hyper, a multi-tasker.
I was very studious too. I never had exam pressure.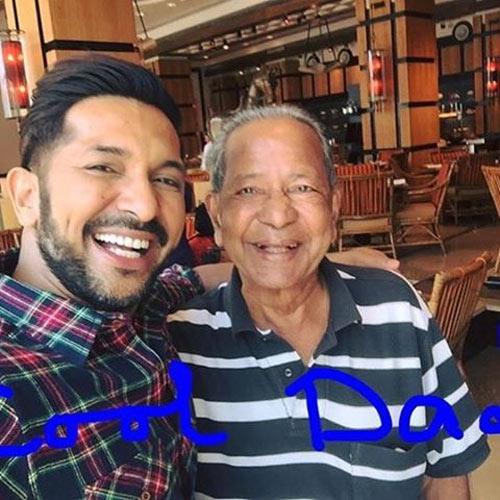 IMAGE: A happy selfie with his father. Photograph: Terence Lewis/Instagram
Did your family support your career choice?
They weren't supportive at all. I come from a family where my parents are not very educated. They haven't even passed their Std 5 in school. They value education because they saw how well their siblings did in life. So they wanted their children to be graduates.
I got 84 percent in my Std 10 board exams. My family assumed that I would get into the hotel industry or pursue medicine.
I did not want to sit behind a desk. I wanted to do something creative.
I felt dance was the best choice, physically, emotionally and intellectually.
I was going house to house, teaching dance. It was lucrative for me because I had no overheads. It helped me support my education and career in hotel management.
After graduation, I decided to make the dance professional. But none of the students turned up -- I was running an empty class!
After a year or two, I realised I had to do something; I couldn't continue like that. So I shifted to aerobics and fitness. I became a fitness trainer and helped ladies lose weight. There was a huge demand in that.
I was so good that my classes would be full. Gauri Khan, Namrata Shirodkar, Madhuri Dixit, Pinky Roshan, Sussanne Khan... everybody connected to Bollywood was a part of it. Suddenly, I started making a lot of money.
But soon, I got bored. At the end of the day, I don't live for money.
I left it midway and my clients were very upset.
I knew dance was something that I loved eventually, so I wanted to train myself. I had taught people dance without learning it since I was dancing from the age of six.
I didn't receive formal training until I was 26 years old.
After the training, I started my own company called the Terence Lewis Contemporary Dance Company. It is a finishing school, not just a dance school. It finishes you in such a way that you can go out there and make a career in that.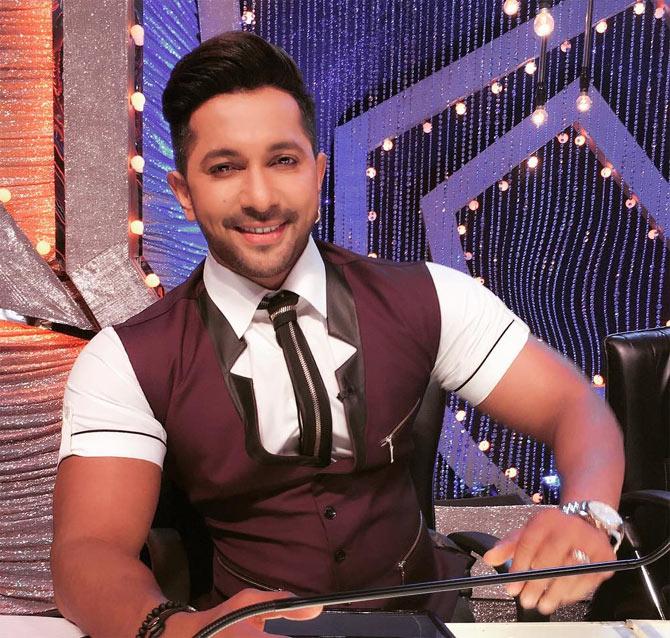 IMAGE: Posing from the sets of So You Think You Can Dance. Photograph: Terence Lewis/Instagram
You get into the nuances when you judge the contestants on reality shows. Are you a strict teacher?
Yes and no.
If I am teaching someone, I give them space to learn. But I am also demanding. Which means that the next day, don't come back the same way I taught you. That means either I have failed you or you are failing yourself. There is no compromise.
I am not talking about success. Just to become a phenomenal dancer, you have to work hard.
When it comes to reality shows, I am strict because it is very important to understand dance as an art form. I know it is entertainment, as it's on television. But in the process of entertainment, it is very important to know that it's an art form as well. Otherwise, it will be like naach-gaana or a wedding show.
I am not that kind of person who likes to pull someone down just for the heck of it. I don't have any right to comment on them, but they are there to know from me, the possibilities of improving their dance.
Are you self-critical?
Oh very! Nobody needs to tell me how bad I am. Even if you tell me, I'll tell you 10 more points which are worse than yours.
This comes from my mother, she's like this. She always criticises. The eight of us were raised in a very critically manner, minutely look into.


Terence Lewis dances with his troop. Video: Afsar Dayatar/Rediff.com
You mentioned in an interview once that you don't choreograph Bollywood movies because you don't enjoy that space.
Yes. I would love to be creative in that space like how I am during Dance India Dance. There are so many songs that I have recreated. That is why I love television.
No chik-chik of the stars: 'I can't do this. I am not flexible. My back is hurting...' I don't want to hear excuses.
I don't get the creative freedom that I want.
I know there are boundaries even in creative freedom but in movies, the boundaries are even smaller.
To compensate the lack of originality or creativity, we fill the frame with lots of dancers. We focus on costumes. There are 10 cuts for a single step, which I don't like.
I want to see dance, not cameras or lights.
I want to see art and the artist.
Television is fabulous because you get a week to rehearse with the artist. You make that person go through the grind, there are no cuts. You have to perform in one go on a live stage.
Are you happy with the dance films being made?
I'm happy about dance films. It gives opportunities to young boys and girls.
But in terms of originality, creativity of the story, I felt it can be better. It can go beyond a poor guy getting a chance. That's what they did in Step Up as well: the ghetto kid who is never given a chance, goes up.
And there's a love story as well. It's very cliched.
In terms of dancing, short-taking, the choreography is fabulous.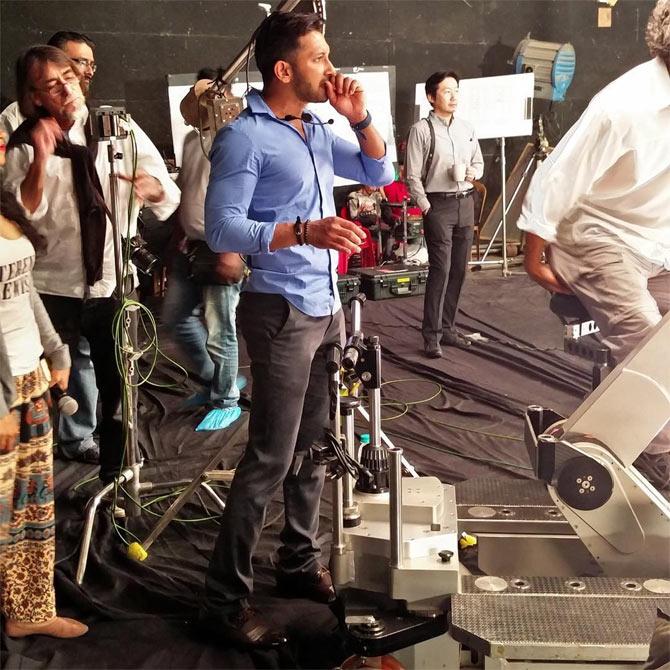 IMAGE: On the sets of an ad film. Photograph: Terence Lewis/Instagram
Would you like to direct a film on dance?
I do not want to become a director. I love to be in front of the camera.
I took up dancing to become a choreographer. I joined dancing because I enjoyed it and loved to be on stage.
I don't want to be a director. If I have to get into that space of films, I'd rather be an actor.
Would you like to write a film?
Writing, of course. I have already written a film.
I would like to act -- not the kind where you running around trees, not in Bollywoodish or superhero films.
I like real movies, real drama and intensity. I don't like fiction or escapist films at all. I don't like love stories.
I would love to do a 3 Idiots or Dil Chahta Hai. It wasn't about romance, it was about friendship. I loved The Lunchbox, Queen, they were about discovering yourself.
I don't like children's films.
I like cinema that makes you think, moves you, make you understand something about yourself. I loved Satya, Company, Omkara, Maqbool -- they are so intense, powerful and meaningful.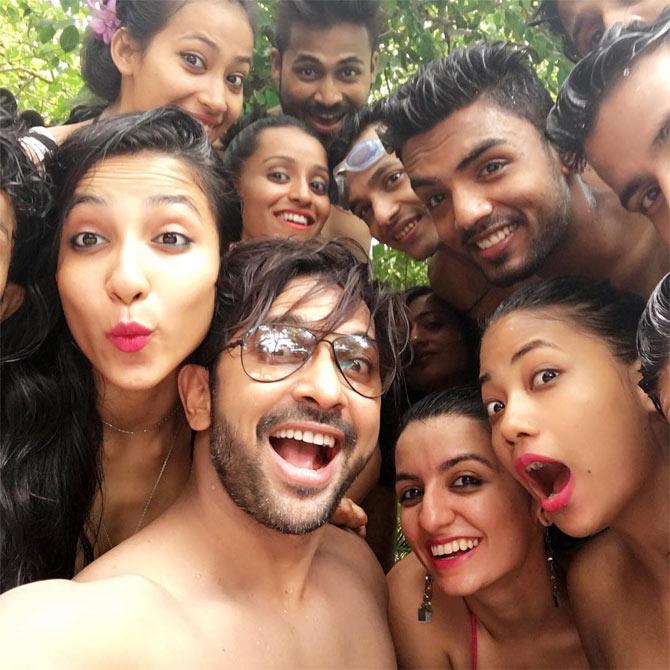 IMAGE: A selfie with his troop while holidaying in Goa. Photograph: Terence Lewis/Instagram
Which song's choreography in the recent past have you loved?
I liked Remo's work in ABCD, Bosco's Kala Chashma, Vaibhavi Merchant's work in Dhoom 2 and 3. Malang was exceptionally done.
I love my favourite choreographer, Ganeshmasterji, I loved Chikni Chameli (Agneepath), Tatad Tatad (Goliyon Ki Raasleela Ram Leela), Bismil (Haider) and Malhari (Bajirao Mastani).
I miss Saroj Khan.
I love how Farah Khan does romantic songs. Her shot taking sense, her idea of cuts, her editing pattern are fabulous.
Who has been the most difficult and easiest to choreograph?
Antara Mali in Naach was easy to choreograph, she understood the language very well.
Deepika Padukone in Ram Leela was easy because the choreography was easy. She's very good and adds her own flavour to it.
Priyanka Chopra is very quick in learning.
It was difficult to choreograph Ajay Devgn in Shikhar because you don't know what will suit him. On the other hand, in the same shot, I had Shahid Kapoor, a fabulous dancer. As a choreographer, my job is to make sure he dances his best and not look odd.
But Ajay is very hardworking and has really improved.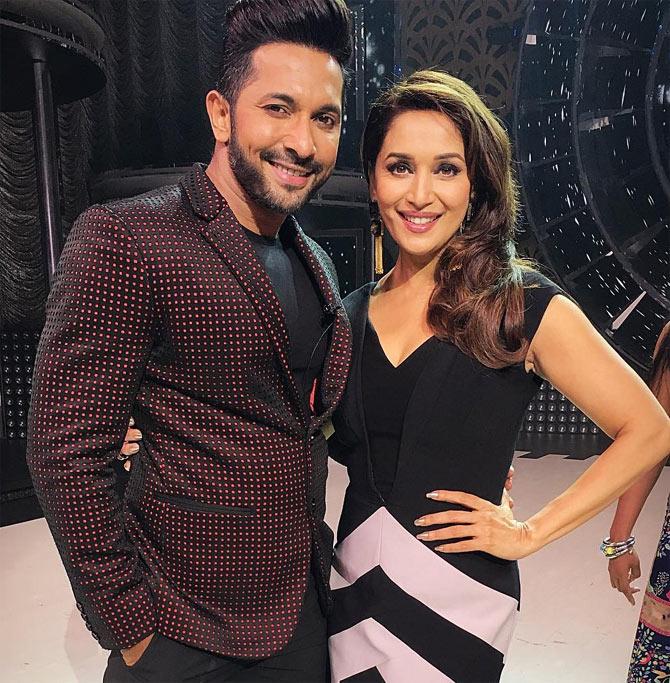 IMAGE: Terence with the one who tops his best dancers list, Madhuri Dixit Nene. Photograph: Terence Lewis/Instagram
Who are the top five dancers in Bollywood?
Madhuri (Dixit-Nene) is the best. She's is not mechanical. I worked with her on So You Think You Can Dance and I've realised why she's so good -- when you give her something, she can dance on the spot. She understands it, takes it in and when she is doing it, it makes her happy.
Most dancers like Aishwarya (Rai Bachchan), Deepika, Priyanka and Kareena are fabulous but I don't see them enjoying it the way they should. Their focus is on, 'Am I looking beautiful?'
When you see Madhuri, she doesn't even realise that a earring may have fallen off. She is lost because she's so happy.
I also see that in Govinda. But not in Hrithik (Roshan) or Shahid (Kapoor).
In an interview, you had mentioned you don't want to get married.
(laughs) I have no problem with marriage. One, you have to be a personality type for marriage. Two, you need to give time to a relationship. Three, you need to find a person who has the same frequency. Four, that person should also be an artist like you because artists are very sanku (moody) and selfish.
My exes say they get second-hand treatment. I miss birthday functions, movies...
I want a partner who is equally ambitious and has maturity.