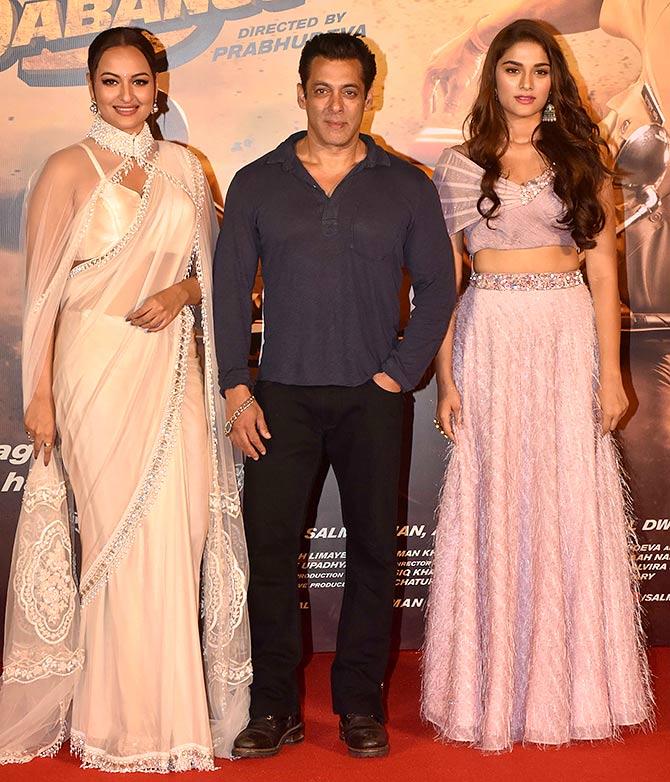 Salman Khan kicked off the promotions of his December biggie Dabangg 3 with the trailer launch in Mumbai.
The trailer, which packs in a lot of action and romance, sees the debut of Mahesh Manjrekar's daughter Saiee.
Sonakshi Sinha, whose career had also started with Dabangg, has been an integral part of the film, and her Rajjo returns in the third installment.
The new film has been directed by Prabhu Deva, and has Khan reprise the role of Chulbul Pandey, the Robin Hood-like cop.
"There's a lot more than just masala to this film," Salman says at the launch.
Find out what he means in this video below:
Besides Hindi, Dabangg 3 will be released in Tamil, Telugu and Kannada as well.
Salman feels the film will resonate with the audiences down south, thanks to its theme of heroism.
"I have had that (films releasing in South) earlier but the collection has been Rs 1 or 2 crore. But this is about heroism. The whole of South is filled with that (heroism). Their films come here and we accept them. Like Baahubali, KGF, they are huge hits here. They are also open to our films releasing there," he says.
Just how did Salman dub in the southern languages? He tells us in the video below:
Salman says that Dabangg 3 has been his most demanding project till date.
"We have really worked very hard on this film. We have worked 10 times harder than Tiger and other films," he says. "From story to production to direction to action to songs to the whole creative journey, a lot of work has gone into making Dabangg."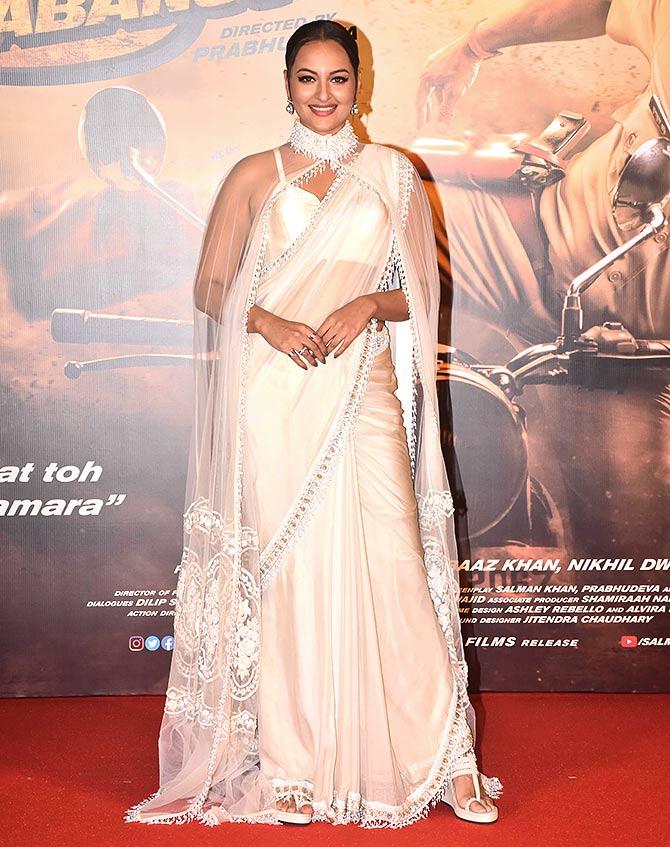 "I am super excited for this. I am feeling like my first film is releasing all over again. I started out as quintessential masala Hindi film heroine and I will always be one," Sonakshi says.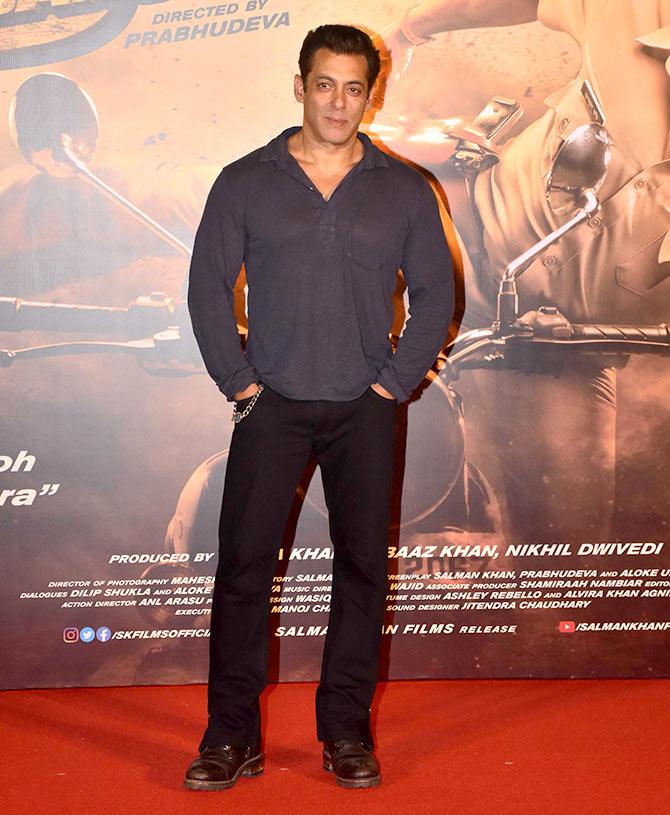 Salman took the opportunity to make some clarifications as well.
He said that there was no link between his Eid 2020 release Radhe and the 2009 action blockbuster Wanted, where his character's name was Radhe.
"The name was actually in Tere Naam and then we used it in Wanted. It is a completely different film, and has nothing to do with Wanted. It is bigger than Wanted," the actor says.
Radhe will be produced by Sohail Khan and Reel Life Production Pvt. Limited under the banner of Salman Khan Films.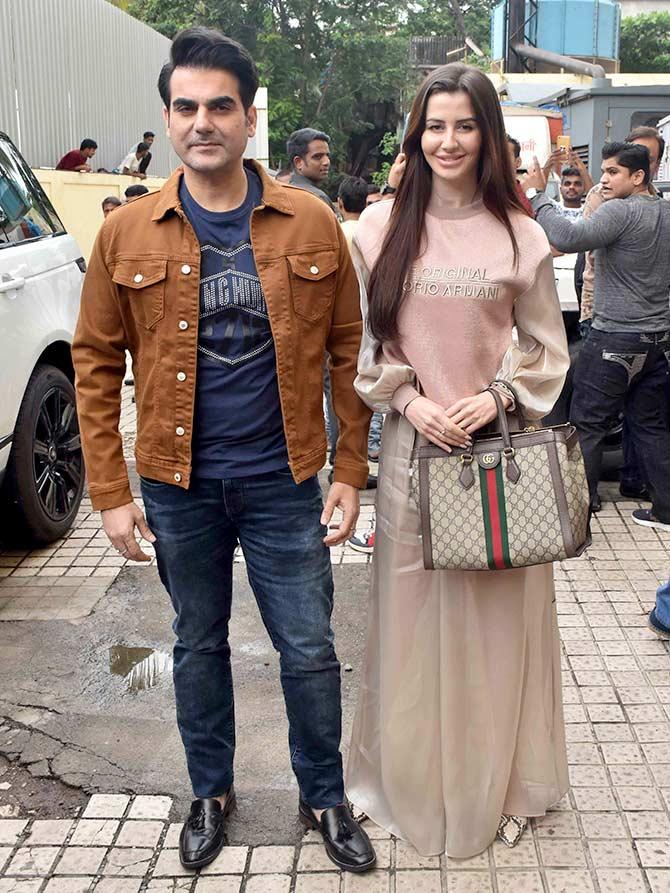 Arbaaz Khan will reprise his role of Makki in the third installment.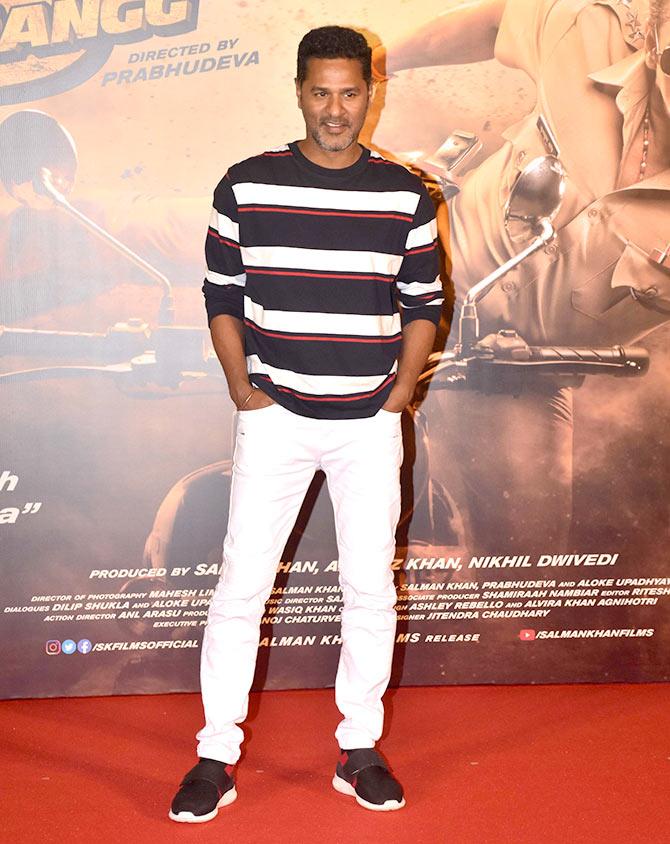 "We wanted a fresh look (for the film). It helps the franchise when you get somebody new to look at it differently because you lose perspective when you work continuously on a project. And who better than Prabhu sir to take it to the next level? And he has done that!" Arbaaz says.
Abhinav Kashyap had directed Dabangg in 2010, and Arbaaz had taken over the directorial reins in the 2012 sequel.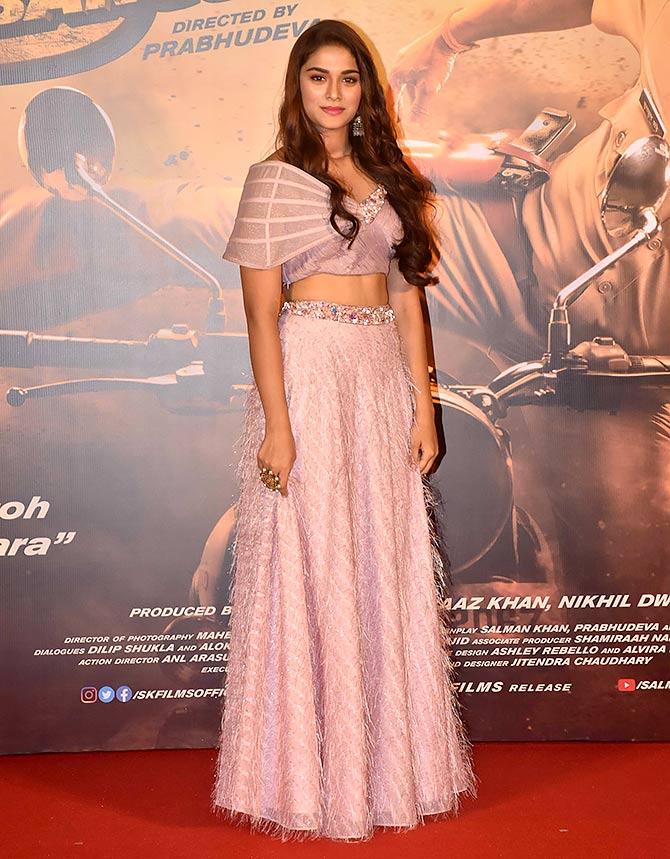 "I was very anxious before I came. I'm excited. It is like a dream come. I haven't still processed it," Saiee says.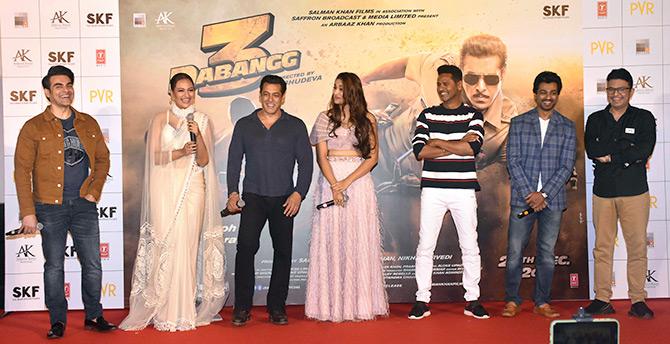 Dabangg 3 will release on December 20.
Videos: Hitesh Harisinghani/Rediff.com
Photographs: Pradeep Bandekar