Awww!
Bollywood folk love to post pictures of their little ones, and we're going to show them off to you.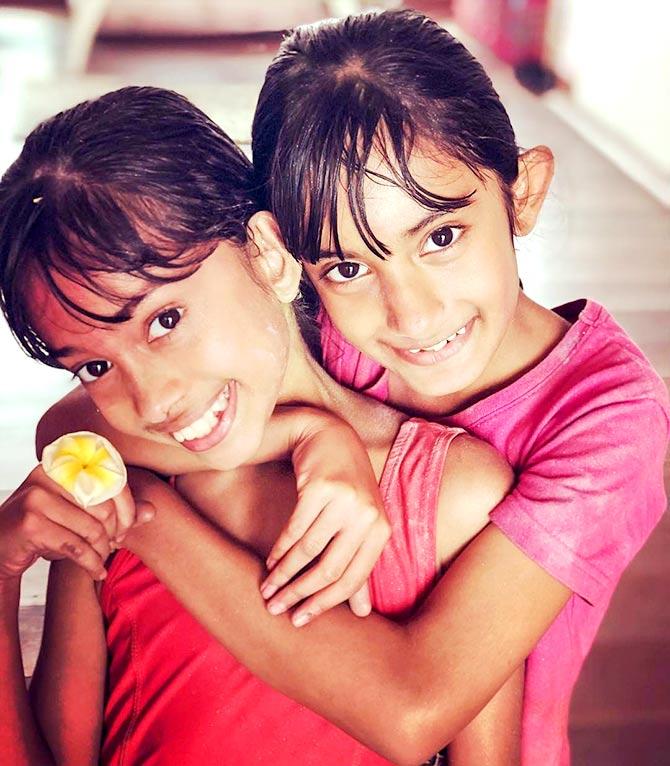 Photograph: Kind courtesy Farah Khan/Instagram
Farah Khan's daughters Diva and Anya play an 'eco friendly' Holi!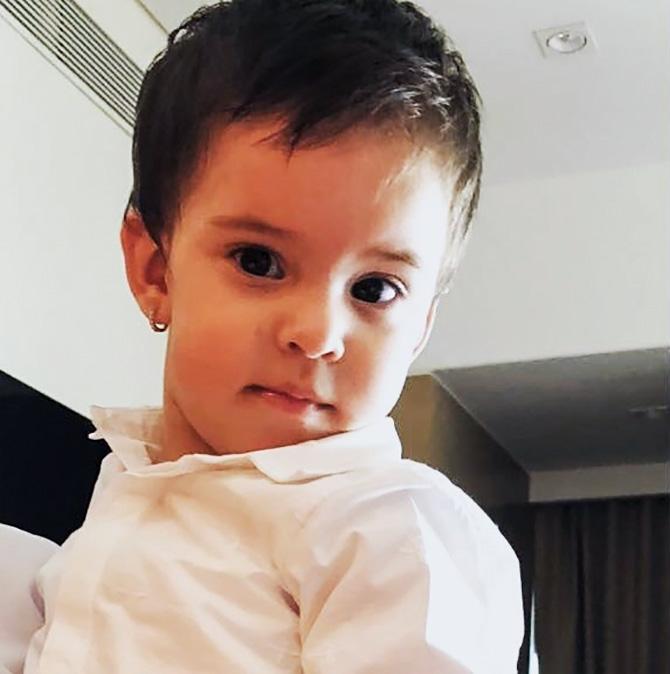 Photograph: Kind courtesy Karan Johar/Instagram
On Women's Day, Karan shared a picture of his daughter Roohi, writing: 'I was raised by a woman who had a strong mind...an independent mind and a solid soul...she taught me how to live a fearless life along with a strong sense of right and wrong! She also taught me the art of abandon! She made me the man I am....a man who is honoured to be raised by a woman of substance!'
'Roohi my darling I hope I raise you to be just like your grandmother....#happywomensday'.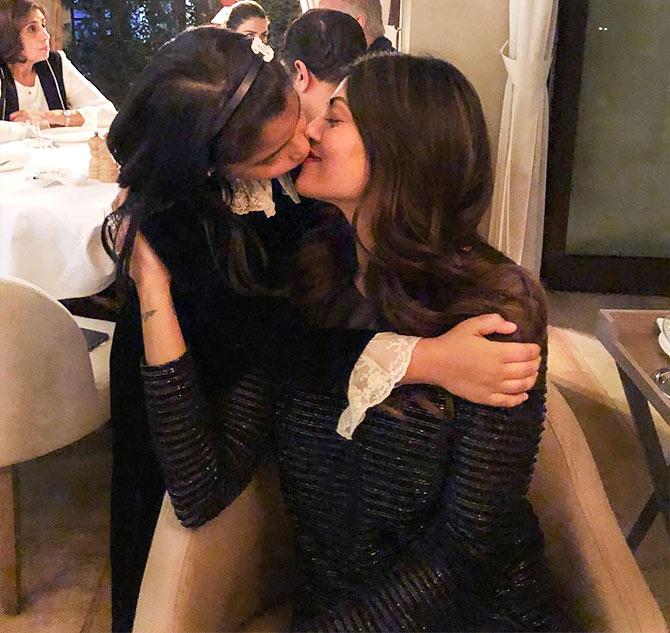 Photograph: Kind courtesy Sushmita Sen/Instagram
Sushmita's dinner date with daughter Alisah. 'A moment that defines the feeling...'I HAVE LIVED'' she writes.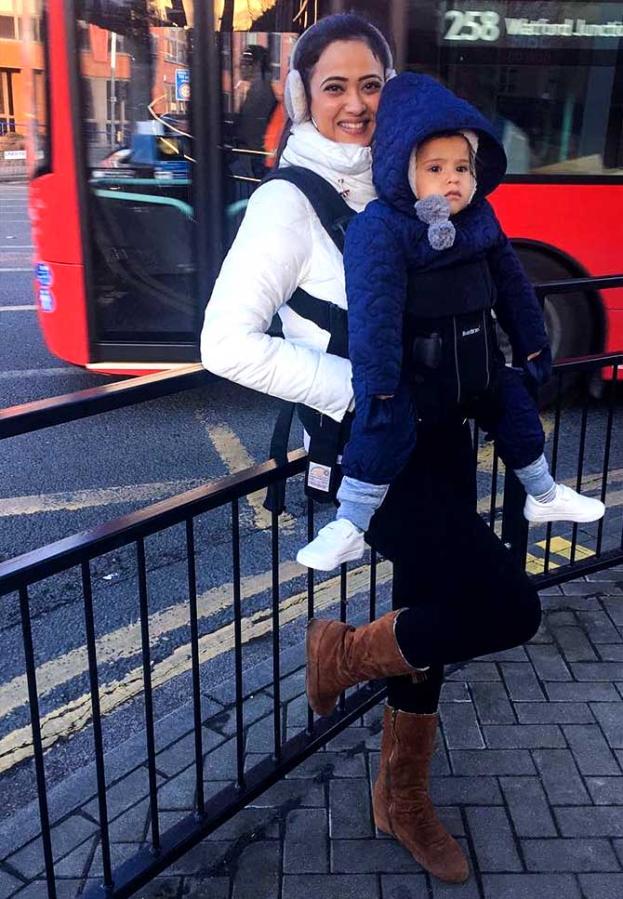 Photograph: Kind courtesy Shweta Tiwari/Instagram
Shweta with her bundle of joy in the UK.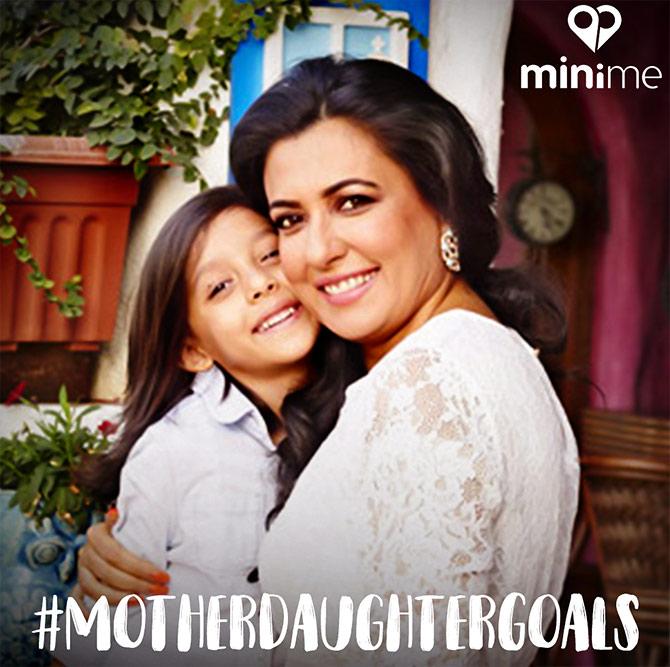 Photograph: Kind courtesy Mini Mathur/Instagram
Mini's Women's Day post reads: '‪On women's day.. I can't but think of all my friends who have daughters! To be able to raise them as girls with strength, empathy, humour & the power to stand their ground, tolerate no disrespect & absorb life experiences is the best thing we can do.'
' ‪Sairah and I travelled to 6 countries in just 25 days.. and we both came back looking at each other with new eyes. There's just no better way to connect than to travel and having a BFF in your little girl is just special!'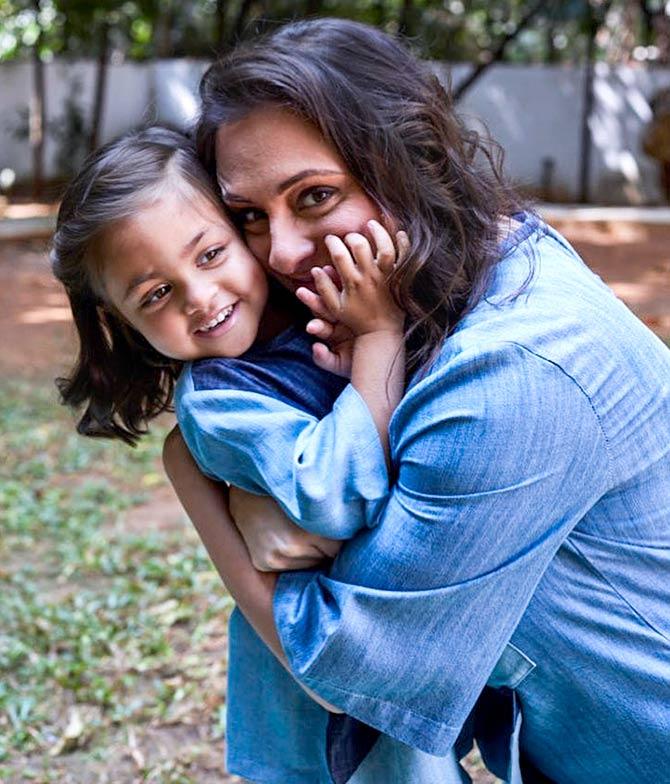 Photograph: Kind courtesy Avantika Malik Khan/Instagram
Mini had nominated Avantika for the #MotherDaughterGoals challenge.
Avantika accepted it and shared a picture with her daughter Imara, writing, 'Whenever I have one of those existential, "am I doing enough?" moments I remind myself that raising my daughter to be a tough, strong, fearless, empathetic, self assured, responsible citizen of this world is plenty good.'
'And as I see this amazing personality emerge, I realize that she has done all of that, and more, for me. I can see the wings appearing and I promise to try my best to teach her to soar!! #motherdaughtergoals #minime'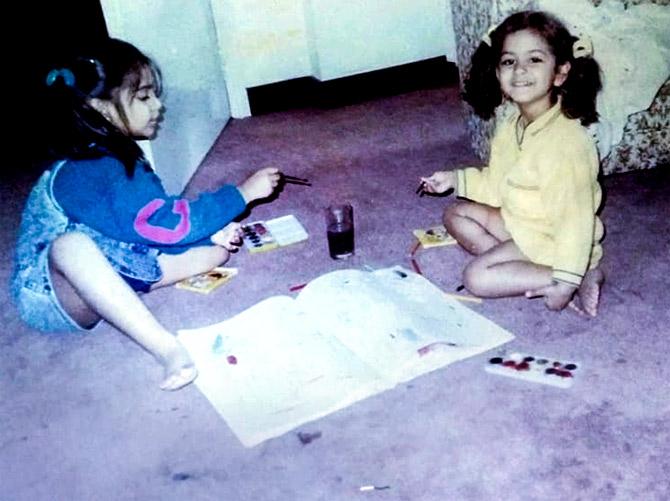 Photograph: Kind courtesy Sonam Kapoor/Instagram
Sonam shares a throwback picture with sister Rhea on the latter's birthday, writing, 'Happy birthday to my best friend, partner in crime (and life), artistic director and stylist. I don't think I could have made it here without you. Love you always Rhea @rheakapoor.'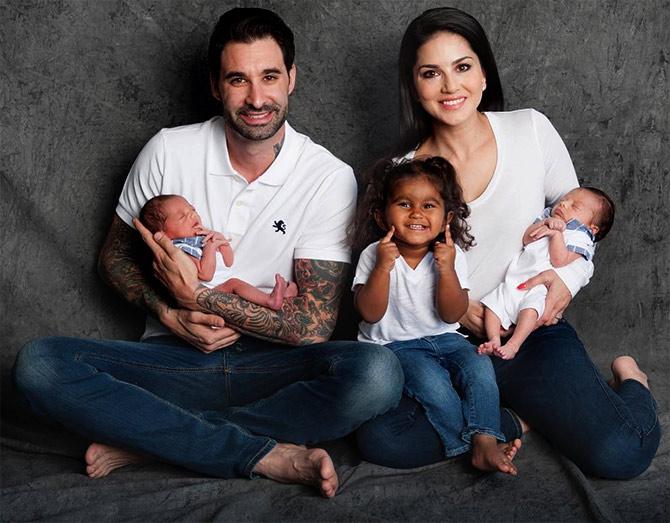 Photograph: Kind courtesy Sunny Leone/Instagram
Sunny announced the arrival of her twin boys by sharing this picture on Instagram.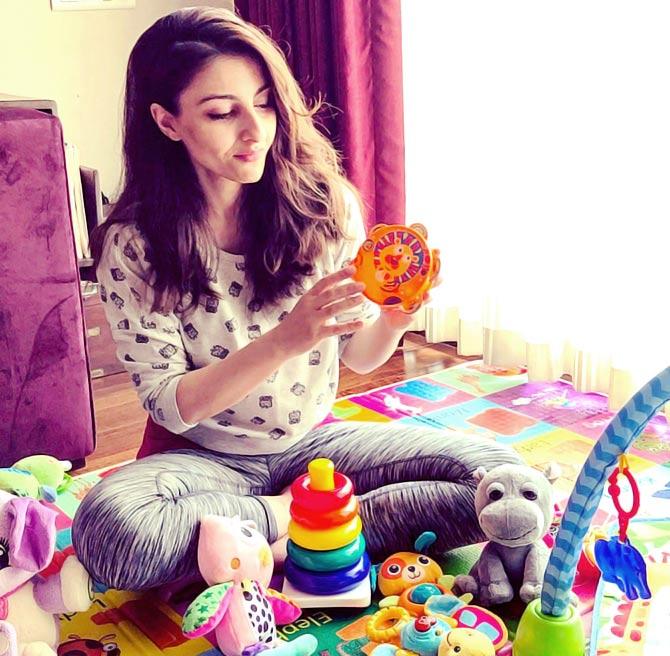 Photograph: Kind courtesy Soha Ali Khan/Instagram
Motherhood is keeping Soha busy.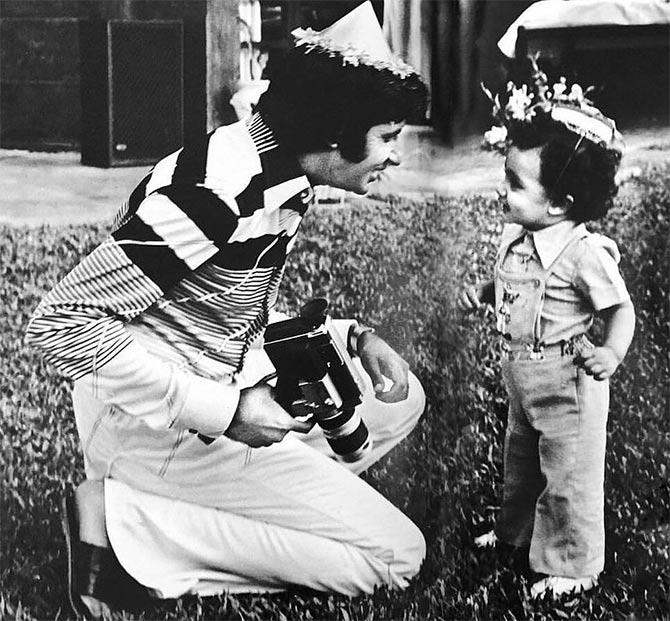 Photograph: Kind courtesy Abhishek Bachchan/Instagram
Abhishek shares this adorable picture and writes, '#flashbackfriday Still the same camaraderie... I'm just a bit taller now... Ok, ok,ok and our fashion sense has evolved too (thank God!) #fathersandsons #buddiesforlife'.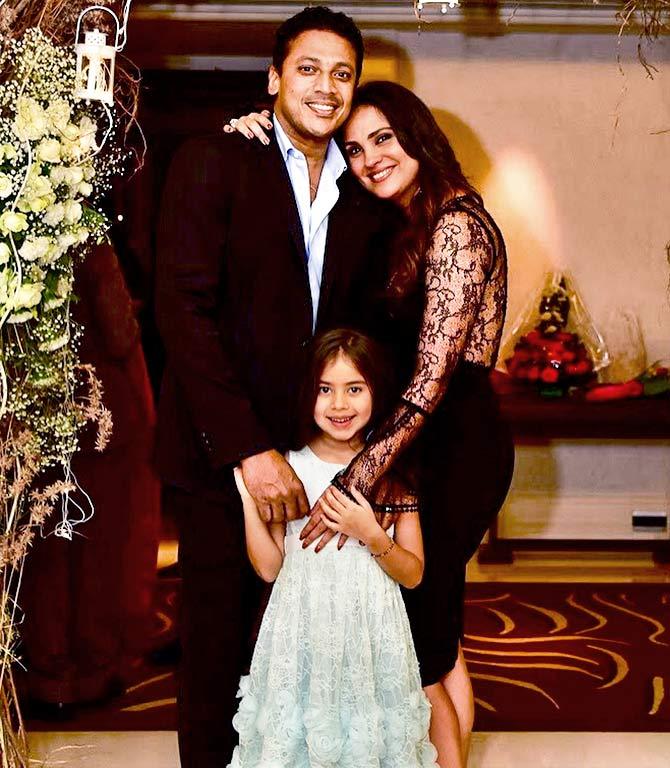 Photograph: Kind courtesy Lara Dutta Bhupathi/Instagram
'I'm every woman...... it's all in ME!!!! Anything you want done, baby, I'll do it naturally!! Wishing every woman out there- Happy Superheroes Day!!!' reads Lara's post with a picture of hubby Mahesh Bhupathi, daughter Saira and herself.