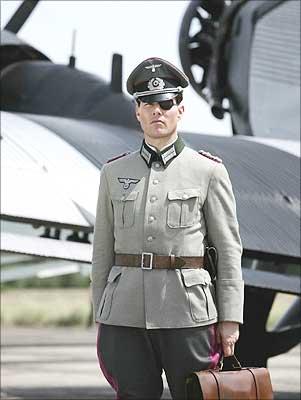 Guido Knopp, a high-profile German journalist and World War II historian, sparked controversy this weekend when he drew parallels between Tom Cruise's performance in a video about Scientology and a speech given by the Nazi minister of Public Enlightenment and Propaganda Joseph Goebbels, according to The Guardian.
Also read: Tom Cruise's film banned in Germany
Knopp, who has authored books and hosted documentaries on the Third Reich, told the Bild am Sonntag newspaper in Germany that Germans would find Cruise's style in a 2003 address to Scientologists 'inevitably reminiscent' of the infamous propaganda minister.
His comments refer to a video which was uploaded on YouTube last week, and has since been made unavailable, in which Cruise rallies fellow members of his church by inquiring: "So what do you say? We gonna clean this place up?"
During a February 18, 1943 speech in a Berlin sports stadium, Goebbels notoriously asked the raucous crowd: "Do you want total war?"
'It may be the case that Cruise's delivery style is not uncommon in certain religious movements in the US,' Knopp said, according to The Guardian. 'But for Germans with an interest in history, that scene where he asks whether the Scientologists should clean up the world and everyone shouts 'yes' is inevitably reminiscent of Goebbels' notorious speech.'
According to The Guardian, The Church of Scientology issued a reply defending Cruise. 'Bild am Sonntag is grossly irresponsible for publishing horrendous and disgraceful claims about Mr Cruise,' it said. 'Unlike Bild am Sonntag and other German anti-religionists, he does not discriminate against any other religion, race or colour.'
Cruise, who Forbes magazine named the world's most powerful celebrity in 2006, has long been Hollywood's golden boy.
But recently, his personal life has drawn ridicule for his outspoken defence of Scientology.
In 2005, Cruise was further criticised over a series of appearances on television meant to promote Steven Speilberg's War of the Worlds, lambasted modern medicine and exhibited other eccentric behaviour.