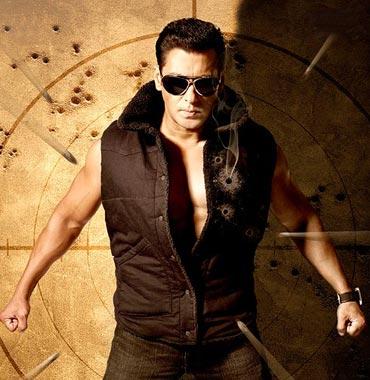 A look at the top tweets from your favourite Bollywood celebrities:
With Salman Khan's jail sentence suspended by the Bombay high court today, Bollywood celebrities were over the moon as their tweets assumed a celebratory tone.

Daisy Shah (debuted in Salman starrer Jai Ho): The kindness of a man has been judged by the god himself... Good deeds never go in vain. Thank you 1 n all for the prayers n love.

Ameesha Patel: So happppppy to hear the good news that @BeingSalmanKhan has got bail. Prayers of all have been answered.

Ashoke Pandit: Congratulations @BeingSalmanKhan. Great job #AmitDesai, #ShrikantShivde and the whole legal team.

Rohit Roy: Looks like someone up there heard all our prayers.

Sneha Ullal: Congratulations to us all..Bail grated to the good man..love to all. Thank u god.
***
Rishi Kapoor: I am with Salman

Veteran actor Rishi Kapoor has apparently decided to take a break from social-networking site Twitter.

'My saying Chamchas was for Abhijeets inhuman comment and Ejaaz saying about the law. People misunderstood me. I said am with Salman earlier,' he wrote.

'Thought about it. Too much negativity abusive language and disregard for seniors. Will retire from Twitter coz it has only given me grief,' Kapoor tweeted.
***
First look: Priyanka Chopra as FBI agent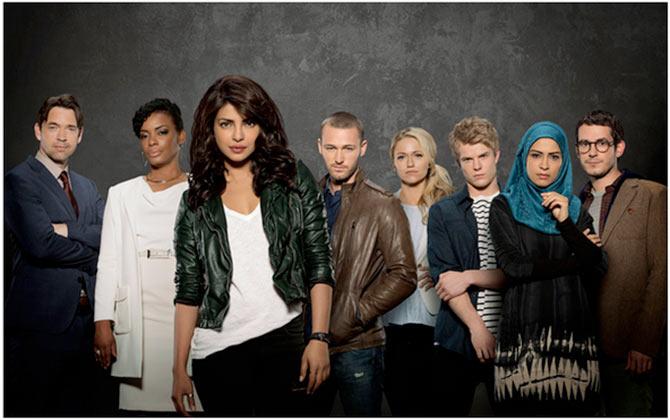 Bollywood actress Priyanka Chopra, who recently completed shooting for American television show Quantico, turned to Twitter to share the first look of the thriller show.

She shared a picture and tweeted: 'And it's happened #QuanticoABC will air this fall @ABCNetwork @anjulaacharia @tracybrennan007 @kcslee God Bless! yay!'

The show, which revolves around a group of young FBI recruits, will also feature Jake McLaughlin, Johanna Braddy, Dougray Scott, Aunjanue Ellis, Tate Ellington, Graham Rogers and Yasmine Al Massri.
***
Anoushka Shankar receives her fourth Grammy nomination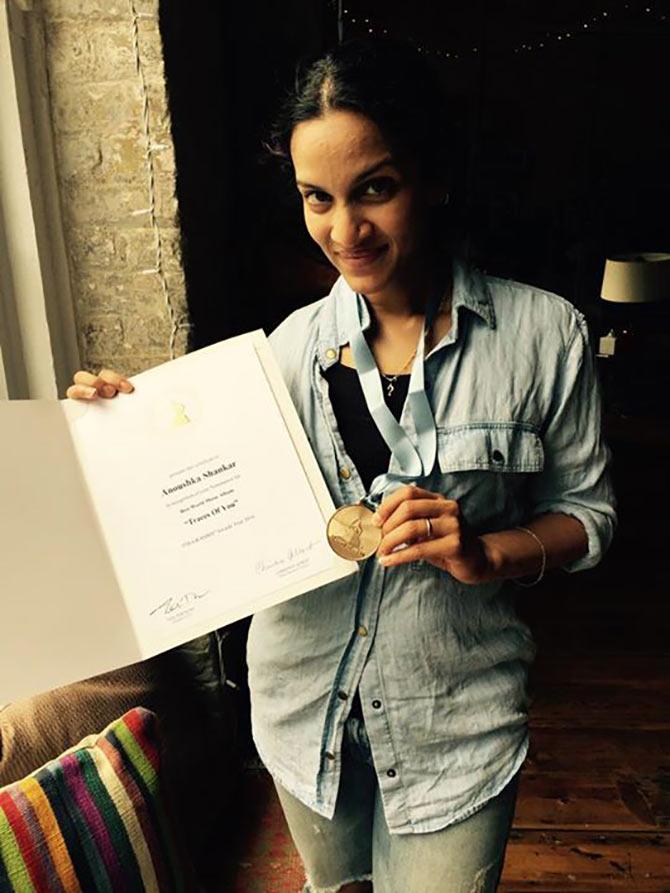 Renowned sitar player Anoushka Shankar, who was nominated for her album Traces of You in the Best World Music Album category earlier this year, recently received her nomination.

She shared a picture of herself and tweeted: 'Just got my fourth Grammy nomination medallion in the post this morning!'

Anoushka, who is the daughter of sitar legend Ravi Shankar, has released seven albums till now.
***
Abhishek Bachchan: Take your parents for Piku

Amitabh Bachchan's latest film Piku released today and several celebrities turned to Twitter to wish him luck:

Abhishek Bachchan: #Piku releases today. Do try and watch it. Take your parents, trust me you won't regret it.

Richa Chadha praised the film and wrote: 'Career best performance by @deepikapadukone, most unusual one by legend @SrBachchan and most romantic one by dearest @irrfan_k! Stellar job all. Do watch #PIKU. Hats off to @ShoojitSircar for this pitch perfect film! He carries on the legacy of #HrishikeshMukherjee.

Sujoy Ghosh: Today is a good day to be a @SrBachchan fan ! feels like back in school and MKS has just released!
***
Mani Ratnam returns to Chennai




Veteran filmmaker Mani Ratman, who recently underwent a health check-up, is now back in Chennai.

His wife Suhasini Maniratnam shared a selfie and tweeted: 'Home bound.'
Meanwhile, he went to watch Kamal Haasan's latest film Uttama Villain. 'Landed in chennai first thing evening show urhthama vilain at satyam,' she added.

Ratnam was reportedly in Srinagar when he complained of breathlessness and was taken to a Srinagar hospital before being shifted to Delhi
***
Shraddha, Varun shoot with Captain Tiao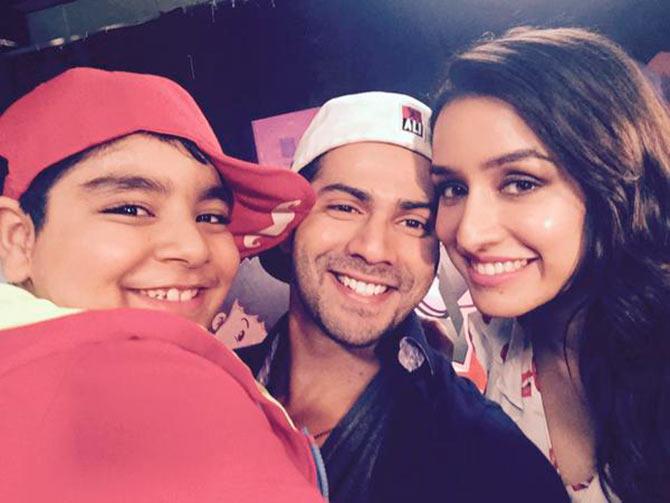 Shraddha Kapoor and Varun Dhawan recently visited the sets of Disney's celebrity chat show Captain Tiao to promote their upcoming film ABCD 2.

Shraddha shared a picture and tweeted: 'Sooo much fun today with the chota pataka Captain Tiao! @Varun_dvn #ABCD2 #Disney #CaptainTiao.'

The film, which is a sequel to ABCD: Any Body Can Dance, will release on June