The latest Hollywood updates.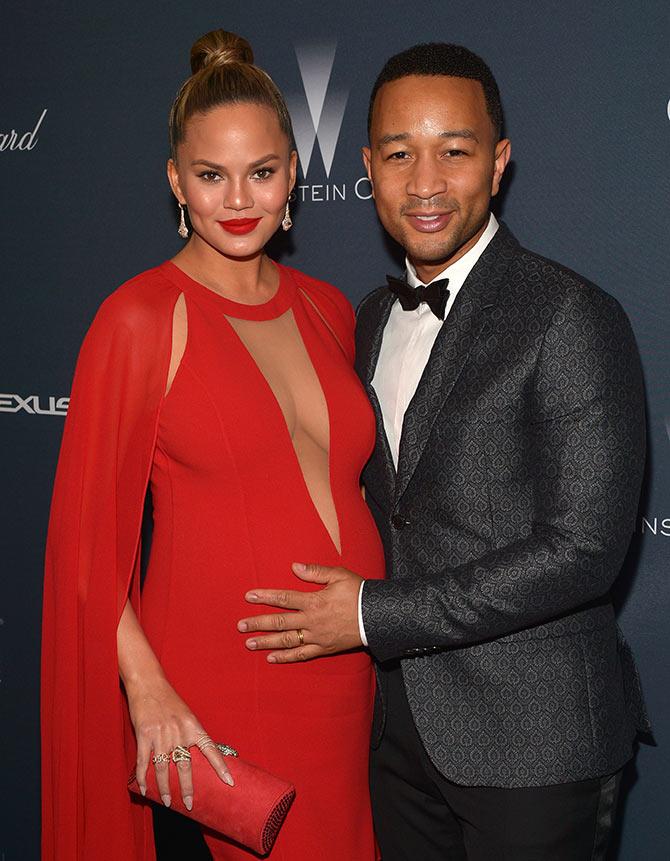 IMAGE: Chrissy Teigen and John Legend at The Weinstein Company's Pre-Oscar Dinner, in Beverly Hills, California. Photograph: Charley Gallay/Getty Images
New mother Chrissy Teigen has taken to Instagram to share the first photograph of daughter Luna Simone Stephens, five days after giving birth to the baby girl.
The Lip Sync Battle star not only gave a first look at the adorable little girl, but also revealed her nickname.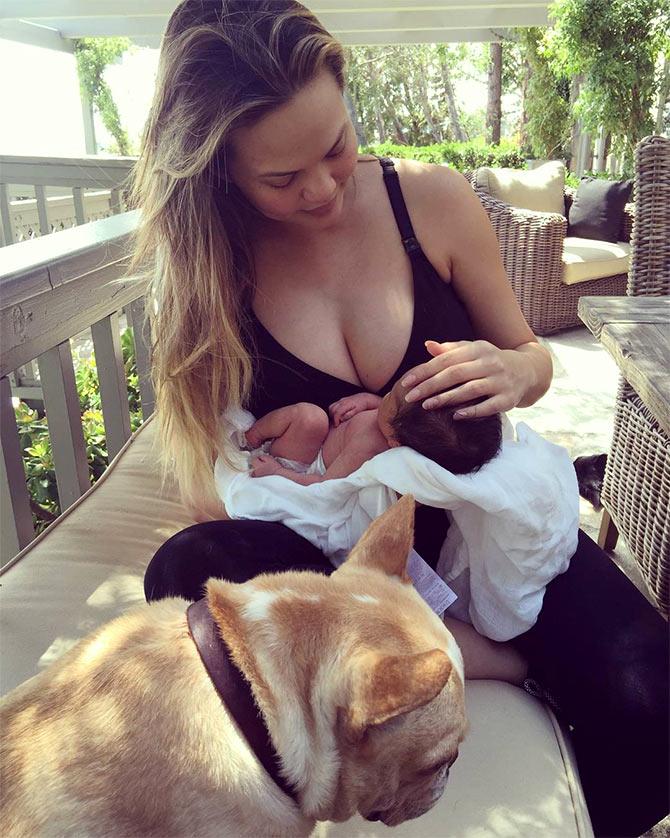 IMAGE: Chrissy Teigen with her baby girl Luna. Photograph: Chrissy Teigen/Instagram
'Hi my lulu!' the 30-year-old model captioned the cute picture. Wearing a black innerwear and black leggings, Chrissy held the newborn baby with one hand as she rubbed her head.
She flashed a smile at the baby girl while letting her hair loose on one side.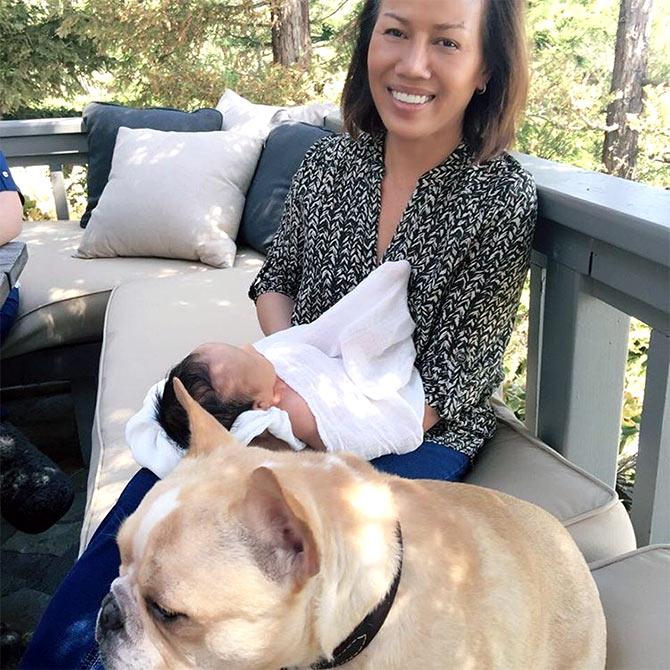 IMAGE: Vilailuck Teigen with her granddaughter. Photograph: Vilailuck Teigen/Instagram
Chrissy's mother Vilailuck Teigen also posted on her Instagram account a photograph of herself with Luna.
'Lulu and me,' the happy grandmother captioned the picture.
Some of Chrissy's followers congratulated her while some others said that they loved the nickname that the model gave her daughter.
Chrissy and her husband John Legend welcomed the baby girl on April 14.
They made the happy announcement on Instagram on April 17, revealing the baby's name and weight.
***
Vin Diesel shares Fast & Furious 8 movie poster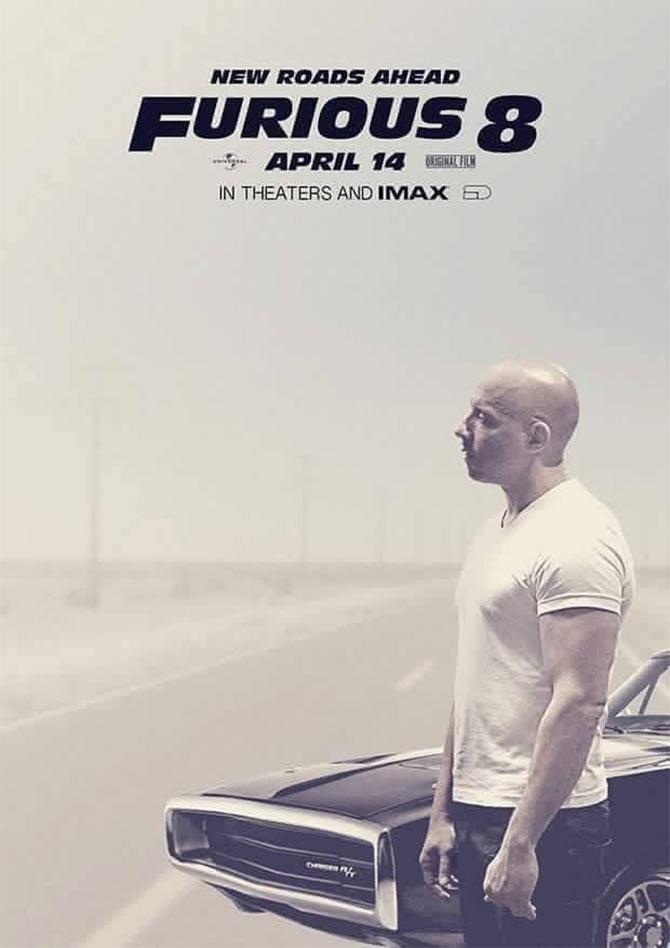 Vin Diesel shared the poster of his new film Fast & Furious 8.
The poster reads 'New Roads Ahead' above a picture of Diesel looking somber into the distance.
This is the first film sans the Fast & Furious star Paul Walker, who passed away in November 2013.
Diesel, 48, recently announced on Instagram that there would be a trilogy, rounding out the franchise to an even 10.
Fast 8 is set for release April 14, 2017, while Fast 9 and Fast 10 will hit theatres on April 19, 2019, and April 2, 2021, respectively.
F Gary Gray is helming the project with Charlize Theron and Scott Eastwood set to join the franchise, while Michelle Rodriguez, Jason Statham and Dwayne Johnson are signed on to reprise their roles.