The latest updates from the Telugu film industry.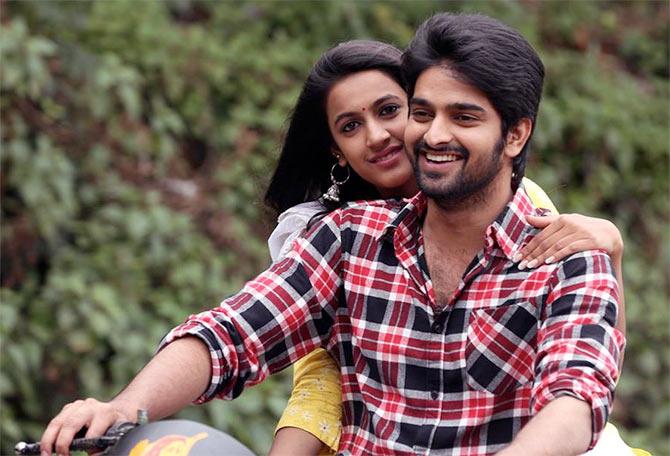 Niharika Konidela, daughter of Nagababu and niece of Chiranjeevi, who became popular as an anchor and web series actor, is now making her big screen debut.
The 22-year-old is playing the lead in romantic comedy Oka Manasu.
The film is produced by Madhura Sreedhar Reddy and directed by Rama Raju of Mallello Theeramlo Sirimalle Puvvu fame.
Since she is the first female from the family to enter films, Niharika met 200 women fans from different districts at Chiranjeevi Blood Bank and answered their questions.
Niharika said, "I'll take care that every movie which comes to me will not hurt fans or my family. I hope you'll bless me as you have encouraged all the mega heroes."
"Coming to Oka Manasu, all of you will see yourselves on screen. I feel proud that I got this subject for my first film," she added.
***
Special Memorial for Rama Naidu
D. Rama Naidu, who passed away last February, has entered the Guinness Book of World Records for producing the maximum number of films.
To honour, commemorate and celebrate his 80th birthday on June 6, Suresh Productions (the production company started by Rama Naidu) announced the launch of a special memorial The Nurturing Hands at Rama Naidu Studios, Jubilee Hills Hyderabad.
The Nurturing Hands, a memorial abstracted in a rock formation, is a sculpture that beholds the Tree of Life in a gesture of embrace.
It's a simple reminder of Rama Naidu's dedication, punctuality, professionalism and discipline as a filmmaker, philanthropist, parliamentarian and a family man.
***
Nakash Aziz croons for Telugu film Angel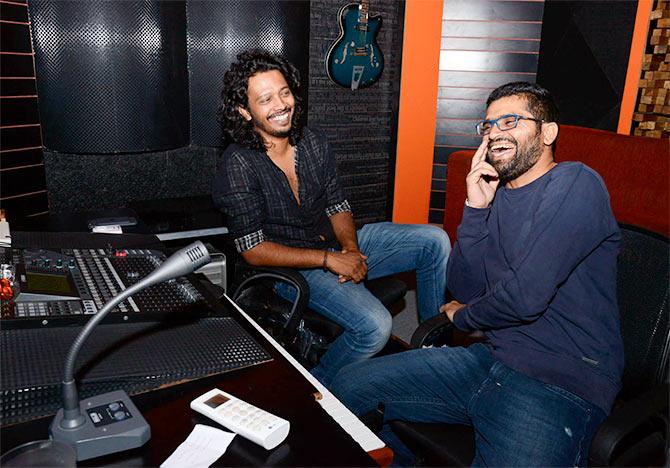 Angel, starring Nag Anvesh and Hebba Patel, has been directed by Bahubali Palani.
Bheems Ceciroleo is the music composer. The latter recently got Shreya Ghoshal and Vijay Prakash to sing a song each in Mumbai for the film.
In Hyderabad, Bheems roped in singer Nakash Aziz.
Nakash, who has sung for Telugu films like Sarainodu, Bengal Tiger and Sardar Gabbar Singh, said, "We sing many songs, but songs like these come rarely. They enrich us intellectually and satisfy one's soul."