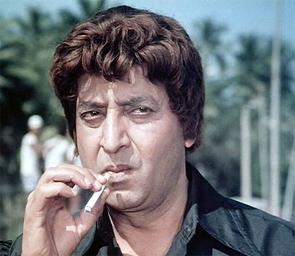 Maharashtra Chief Minister Prithviraj Chavan and Deputy Chief Minister Ajit Pawar condoled the death of legendary actor Pran in Mumbai and paid tributes to the stature he enjoyed in the film industry.

Pran Krishan Sikand, who ruled Hindi film industry for decades as a villain, passed away at Lilavati Hospital in Bandra, a western suburb in Mumbai, on July 12. He was 93.

Chavan in his message said that Pran entertained the audiences with his multi-faceted performances during his six decade-long career. His 'Sher Khan' character in Zanjeer would be remembered forever by the audiences.

Ajit Pawar said that industry had "lost its soul" in Pran's death.

Maharashtra Governor K Sankaranarayanan also expressed grief over Pran's demise.

In a condolence message, the Governor wrote, "Pran was a versatile film personality who with his brilliant performances set standards of good acting. Quite often, people admired the hero at the end of the film, but remembered Pransaheb ever after because of his memorable roles. He brought dignity to the characters essayed by him, and that was his strength.

"The history of the Indian cinema during the last six decades will be incomplete without a reference to his name and immense contribution. I pay my respects to this superb actor and a good human being."

Bihar Chief Minister Nitish Kumar said his passing away was a great loss for cinema viewers.
"Pran is known as veteran villain and character actor. His contribution to Indian cinema will never be forgotten," Kumar said in his condolence message.
The Bollywood veteran was aptly honoured with Dada Saheb Phalke award, Kumar said in his message. He had unmatched acting talent and his magnificent role in movies always used to leave audience spell bound, the Bihar CM said.