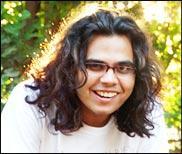 Tuesday nights, rediff movie critic Raja Sen chats with readers about anything related to cinema.
The first chat, live from Goa | 'Why can't we win an Oscar'
This week, the chat touched on everything from Ram Gopal Varma's Sholay remake to Neal 'N' Nikki. In case you missed it, here's a transcript:
Raja Sen : Alright guys, here I come! Shoot!

---
surya : Hi Raja , this is surya frm hyderabad. Akshay kumar has given nice hits this year so his performances will be nominated this year for award. I feel he may win best actor this year for Garam masala . whats ur opinion?
Raja Sen : I really loved his work in Garam Masala, Surya, but the Indian awards don't look very favourably towards comic roles. They might give him a Best Comedian award while look to Black for the Best Actor.. :(

---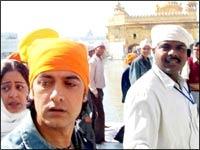 Ravi : Rang De Basanti seems to be preachy film..in the lines of swades...what do u think??? Aamir opted put of swades and got stuck in RDB ???
Raja Sen : I don't know if it'll be preachy. Why do you think that? I don't really think that's Rakesh Mehra's style! Lets hope Aamir pulls off a surprisingly good film with RDB.

---
Bala : Looks like SRK has resigned to the fact that Paheli doesnot stand a good chance at the Oscars, not much publicity happening on that front. If this was the case, maybe another film should've been selected. We have put a film up there, so might as well try our best with it.
Raja Sen : They can only publicise the film AFTER (IF, of course!) it actually gets an Oscar nomination. The noms will be announced mid-Jan, lets see what happens after that.

---
aamer : why did people disliked the so natural story of kyun ke film
Raja Sen : Because it wasn't an original story, aamer. It was 'One Flew Over The Cuckoo's Nest', rehashed into melodrama with bad songs and a poor cast. Please watch the original.

---
Neo : Hey raja how do u think the battle between family and dosti willl end up
Raja Sen : I think Dosti will be a total film to avoid. I'm not a big fan of Suneel Darshan's directorial abilities.

---
daddy : Abhisek is good for nothing (I think good for eating) What do you think? He got all the flop movie contract because of his Big B father
Raja Sen : Lets see if Little B can prove himself with Bluffmaster.

---
shitij : raja , why did u rate SARKAR like that.?? wasn't it amazing???
Raja Sen : Nope. It was a derivative, disappointing film with poorly created cardboard characters. Please watch the Godfather. Actually, please watch Company again - that's RGV at his best!

---
RaniSen : Hi Raja, I am a big fan of your reviews. More than your review, I love reading the comments where people bash your review :). How do you deal with all the bashing?
Raja Sen : It's a blast. I love the fact that people have such conflicting viewpoints. Sometimes they even make sense! :p

---
harsh : Who do u think is the most over rated dircctor Subhash Ghai, Mahesh bhutt, J. P. Dutta?
Raja Sen : Well, Mahesh Bhatt hasn't really made a single original film ever, so .... ;)

---
Sanj : raja what r ur thoughts on apahran do u think it deserves all the praises its getting cause it has been trashed by many critics... don u think all jha movies r the same
Raja Sen : I thought it had a great first half but lost the plot and the tightness because of a very poor (and slow) climax. Jha is a talented director, but his current films lean towards a very overdone attempt at commercialisation.

---
obelix : hi raja, a basic question: why do so many films fail to find a mark in box office? are film makers focusing so much on the business aspect of film making and forgetting that they have to ultimately make something that can entertain and make you think for 2 hours?
Raja Sen : Well, I dont' think any filmmaker is trying to make a flop. It's just that it's very hard to predict audience tastes. I mean, can you believe No Entry is one of the biggest hits of ALL TIME?

---
daddy : SRK, Salman, Ajay,Sanjay and Akshyay are the 5 pillars of Bollywood. What do you think Raja?
Raja Sen : I think you forgot about a certain man named Amitabh Bachchan.

---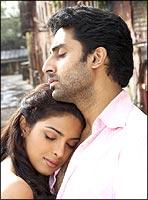 obelix : whats it with the same kind of movies appearing close together? like bunty aur babli and bluffmaster, the famous bhagatsingh trio etc? too much of a coincidence if you ask me
Raja Sen : Bollywood functions with a herd mentality. If two films of the same genre do well, most producers jump on the same bandwagon. I don't think B'n'B and Bluffmaster will turn out very similar, though.

---
shitij : WHAT DO U THINK ABOUT MALLIKA SHERAWAT??
Raja Sen : I think she's unbelievable. Would love to see her in a good movie sometime.

---
Sanj : what do think about Zinda.. the soundtrack is the best i have heard in recent times esp the song by strings.. hopefully this time sanjay gupta will give us substance wid styel ur viewss
Raja Sen : Zinda is a remake of a brilliant Korean film called Oldboy. I urge all of you to try and watch the original before Gupta waters it down. But yeah, the songs rock.

---
vikas : what's ur take on prakash jha's failure to produce good climaxes in his otherwise gripping movies apaharan and gangaajal
Raja Sen : I think this is a dilemma all of Bollywood faces. Who knows, maybe scriptwriters get too lazy and try to wrap the film up in a hurry! :p

---
harsh : Wht impresses u most as an actor in K K menon?
Raja Sen : His intensity. He's a brilliant actor who can deliver both a superbly restrained as well as a perfectly appropriate overthetop performance, and make it all seem natural.

---
RaniSen : Do you really think you are a celebrity?
Raja Sen : Do yoU? ;)

---
nm : Hi! I'm a huge fan of your writing. I'm quite addicted to your columns.I think that you have a really fun style and are terrific with the puns and equivocations. Here's looking forward to reading more of you. I think you'd be great at the short story genre as well!
Raja Sen : Thanks, NM! :) You're too kind. Personally, I don't think I'm too good at short fiction, but I'm glad you enjoy my work on rediff. Keep reading :)

---
daddy : Amitabh is God apart from Amitabh SRK, Salman, Ajay,Sanjay and Akshyay are the 5 pillars of Bollywood.
Raja Sen : I think the pillars (minusing your God Amitabh) are SRK, Aamir and Salman.. Akshay's just about making his way there, but has a long way to go. Ajay? Far from it..

---
daddy : What type of film would you like to direct (Film like Apharan or Hangama or Mirch Masala or DDLJ ?)
Raja Sen : aah, that's a damn good question! I'd have to say DDLJ! I don't think I can direct a movie as deep as Mirch Masala, I'd need some humour!

---
harsh : Why we don't see actors like sanjeev kumar in new age cinema?
Raja Sen : Well, we do have natural actors like Boman Irani, Harsh..

---
KiranShakapuram : One Question why do people criticize when people make some nice movies like Water
Raja Sen : The script of Water was plagiarised from a Bengali novel, Kiran. The book is called Those Days, written by Sunil Gangopadhyay.

---
daddy : If you have a budget of 10 crore then who(superstar in leading role) will fit in your budget?
Raja Sen : SRK :D

---
Psychogenesis : Hey, whats up?? Welcome to the cranial vistas of psychogenesis!! What are the realistic chances of any Indian film actually winning an Oscar or a Golden Globe for that mater?
Raja Sen : Hi Psychogenesis! :) I think we're getting close, lets see what Paheli can do.

---
aamer : really i disappotnted with the naration of film salam namaste.wat do u say.
Raja Sen : You mean the narrative style or the fact that Abhishek Bachchan was the narrator? ;)

---
harsh : WHich movie of 2005 had best script according to you?
Raja Sen : I liked Hazaaron Khwaishein Aesi, and Iqbal. Strong, neatly written scripts. I was also rather impressed by a smaller film called Socha Na Tha - very honest script.

---
wawa : Have you seen any of the malayalam films released this year. i would uggest you should watch : kazcha, kathavashesham, achuvinte amma
Raja Sen : I was blown away by Kamal's Perumazhakkalam. Thanks for these suggestions, will try to watch them all :)

---
priyanka : how do i become a reviewer with rediff?
Raja Sen : Write a few reviews and send them to us :)

---
RaniSen : Raja Sen answers, Write a few reviews and send them to us :).... what if you plagarise them? :)
Raja Sen : good point. 'trust' me? :p

---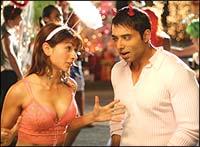 lasttango : Ok , so what are your views on 'Ek Ajnabee' and 'Neal N Nikki' . Do you think Yash Raj have gone overboard this time ?
Raja Sen : Neal 'N' Nikki is insanely bad. I can't believe they're trying to sell films based so obviously on nothing but skin. I just hope the film doesn't work, otherwise we'll be subjected to millions of films just like it. :(

---
lasttango : Raja , what are your predictions for 'Bluffmaster!' ?
Raja Sen : It's VERY hard to say, lasttango. For Abhishek's sake, I hope he gets his first daddy-free hit!

---
priyanka : people burn theaters, beat up, SLAM reviewers, WHOA-why why why???
Raja Sen : you're right, people do take movies way too seriously! :D I think it's because in a country like India, movies are a form of much-needed escape. They become aspirational, something to look up to, and the stars become gods -- who else can we idolise, our politicians?

---
abhishek : 2nd attmpt:do you think it is correct to add or change novels such as parineeta and devdas in the name of artistic creativity?
Raja Sen : I think there CAN actually be some good adaptations, like Maqbool. But horrible films like Devdas make you rethink that. Today, filmmakers are going overboard in terms of artistic license.

---
sohail : can u list out few qualities to become a good actor
Raja Sen : I think that not only is it important to act, it's important to know when to stop acting. Most of our stars suffer from going way over the top when they need to be restrained.

---
wawa : what do you think of rajkumar santoshi as director and his next release family. how good would that film be?
Raja Sen : Rajkumar Santoshi made Andaz Apna Apna, and so I'm always going to give him more credit than any runofthemill director. Lets see what happens to Family; Bachchan is in form, so it might be good.

---
Psychogenesis : Hey, what are your thoughts on Ayesha Takia??
Raja Sen : She rocks! 'nuff said ;)

---
abhishek : what did u make of Mein,Meri Patni Aur Woh?
Raja Sen : Hi abhishek. I liked the film, actually. It was an interesting attempt, and I think any film that makes you smile warmly can't be a bad one.

---
Anothercritic : Do you think Emraan Hashmi will keep doing the same kind of roles all his life ????
Raja Sen : I think he's a VERY lucky guy who doesn't know how to do anything else.

---
vikksterr : Hi Raja. I have a question which is not related to movies. You can ignore it if you choose to. I have some observation on a popular tv show which I think is betraying its viewers. Nothing controversial. Its just an observation. I have thought of writing this after reading an article based on the same show on rediff itself. I wanna know if its possible to made my voice be heard (or rather read) through rediff. If yes, how? The problem is time constraint. People have to read it before its too late. I wanna know if u can help in any way. I can send it to you, and if u have the time, go through it. If you like what I've written, u can help me. Please? It would mean a lot to me if u considered it.
Raja Sen : Sure, vikks. Email it to me at rajas@rediff.co.in .. would be great to read something you are so passionate about.

---
Sanj : abhishek has a daddy free hit DUS
Raja Sen : yeah but that had Sanjay Dutt and Shilpa Shetty, not to mention a host of other actors, also bringing in the crowds. Just like Dhoom.Abhishek NEEDS a solo hit.

---
PK : Hi - between Satyajit Ray & Ritwik Ghatak who do you like better and why ?
Raja Sen : Unfairly tough question! :) Well, I grew up watching Ray's films, so I like him better.

---
harsh : Acting for Sanjay dutt, suneil Shetty means changing the look, ur comment?
Raja Sen : Isn't it the same for Aamir Khan? ;)

---
Anothercritic : Do you think Abhishek is doing justice to his talent by doing special appearances???
Raja Sen : I think he's become Yashraj's lucky mascot. Honestly, though, I enjoy his little cameos.

---
dollardreamer : Which hollywood movies u njoy most
Raja Sen : All kinds. My favourite directors are Quentin Tarantino and Woody Allen.

---
ac : Hi Raja, You recently reviewed NEALNNIKKI. It seemed you were little apologetic about your review, as if you wer afraid it might run well and you may have to eat your words. You write good reviews, if something is bad it is bad , no need to be apologetic about it.
Raja Sen : I wasn't apologetic, AC :) I didn't like the film at all, but I'm honestly concerned about the state of Indian cinema if a film like this does well. I'm scared that it just might.

---
Anothercritic : Why cant Indian music composers be original?? All the songs these days are direct lift-off from international hits... Dont they feel ashamed???
Raja Sen : It's nothing new. RD Burman constantly lifted songs, from people as HUGE as The Beatles..

---
vikksterr : thanks a lot Raja. I'm just trying to help some small town ppl who participate in these shows in hopes of reaching somewhere only to become pawns in the hands of the TRP hungry satellite channel. I'm currently in the US and at work at the moment. BUt I'll make sure that u get my article by within the next 24 hours. Thanks once again Raja. Btw, related to movies, what are ur thoughts on Anurag Kashyap? Loved Black Friday man! Have u seen it?
Raja Sen : Yeah I watched Black Friday. Was a pretty strong film. Loved it's directness.Waiting for your article.

---
wawa : Priyadarshan is a man who is making lots of money copying frame by fram other malayalam directors work. do you think its fair of him to do that? why cant he come up with something original
Raja Sen : He also keeps remaking his own Malayali hits. But I think the audiences are the best judge: his bad remakes (Kyon Ki) flop completely while his better work (Hera Pheri, Garam Masala) does well.

---
RaniSen : For Shahrukh acting means changing the country in which the movie is filmed.
Raja Sen : Well said, Rani. :) That goes for his ads as well.

---
Anothercritic : Do you think Tannissha is giving Mallika competition in N&N???
Raja Sen : Hah! No way. She's TRYING really hard, though.

---
atanu : Hey raja good to see u again after 2 weeks (goa)..is this a weekly affair now? Anyway good to know ur providing a forum to receive brickbats directly from readers!!! btw i heard Ek Ajnabee isn't doing too well inspite of the sympathy factor for the BIG B...and the reviews are fairly decent too...what dyu think went wrong? were people actually angry that the producer didn't wait for Amitabh to recover?
Raja Sen : Yes it's weekly now :) I'm surprised Ek Ajnabee didn't do well, we were all expecting packed houses. You may be right, people might think the release was insensitively timed. Good point.

---
svd : hey raja, what is your aim when you review a movie ?
Raja Sen : Okay, this one's serious. Well, I think you need to discuss a film, obsess about its pros and shortcomings, and provide the readers with your perspective on the film. This will differ between reviewers, but I feel it's necessary to express a film's quality as rated personally. A review is a reviewer's opinion, and should ideally help a reader choose/avoid a film.

---
obelix : do you think ram gopal varma's sholay will finally be made? any movement on that front?
Raja Sen : I'm willing to bet that it won't. This is all just more RGV hype. Haven't you heard he's just come out with an IPO? ;)

---
WTF : Black was loud, badly directed and over acted movie. How can people/critics say it is classic? can you name the positive from a movie (other than camera work)?
Raja Sen : I admit it's hard to :) I think the little girl, Ayesha, acted admirably, as did Shernaz Patel, who played the mother. Rani was pretty convincing too, in some scenes.

---
obelix : What is it like to be paid to watch movies? :-D
Raja Sen : sometimes it's fun. but most times I have to sit through movies like Bachke Rehna Re Baba and Salaam Namaste!

---
abhishek : After writing a review if the film ends up doing the opposite at the BO, do you jus say "Hey, Thats my opinion!"
Raja Sen : I think a lot of bad films do very well in theatres, and vice versa. Just because a film is successful, it doesn't become a good film.

---
daddy : Raja I am asking you about the future of Hindi movie. Multiplex is going to dominate, Almost all the old movie houses will become obsoulate. Movie Marketing and Story Sructure and selection of Target Audience has already become very important for movie makers. It is all about investment and return of investment. There will be very little scope for Experiment ?
Raja Sen : I think the fact that multiplexes are increasing makes it possible for smaller (hence, more experimental) films to be made and released. Niche films are also finding audiences now.

---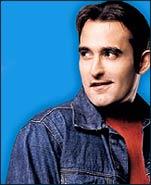 raj : When will Bollywood start makinf movies like Shawshank Redemption, Forest Gump, Platoon etc... Dont u think we are no where near Hollywood movies?
Raja Sen : Don't give the Bollywood squad of remake-directors more fodder, raj! Can you imagine an Akshaye Khanna version of Forrest Gump? *shudder*

---
WTF : Please name the 10 best movies of 2005? Do include serious cinema, comedy and family movie.
Raja Sen : Aargh, WTF! I have been working on that list for our rediff End Of The Year specials, and I must admit it's near impossible to come up with 10 movies deserving the adjective 'best'.. any suggestions? what's your top ten?

---
dssdsadf : y tu mama tambian, irreversible , open your eyes ... which is the best.. and why?
Raja Sen : I think Irreversible is unforgettable. Open Your Eyes makes you think. Y Tu Mama Tambien is irresistible. Best? Hard call, but I'll have to go with Irreversible. Shocking, but brilliant.

---
wawa : whats your opinion on antar mahal, lot of ppl critizing it as a porn film?
Raja Sen : forget porn, it's simply a bad film. ignore it.

---
Mukesh : Hi Raja,why do you think No Entry became such a big hit ?It's done business of more than 60 crores in India ?
Raja Sen : Perhaps audiences were just starved and needed mindnumbing humour. It's very hard to say. It's a combination of farcical comedy, skinshow, and nonsense. I personally didn't dig the film, but I feel Anil Kapoor and Salman Khan had a big role to play in the movie's success.

---
sidharth : Hi Raja - When will Salman Khan's english movie release ?
Raja Sen : Marigold should release in the first half of 2006. I believe the film has completed shooting.

---
wawa : I can come up with worst five that became hits:salaam namaste, buntybabli,sarkar,dus,mangal pandet
Raja Sen : I agree completely, wawa.. But coming up with the Worst hindi films is really easy. I can rattle off 20 names. Which are the best??

---
daddy : Another Question if SMOKING will be banned in movies then its effect as a Director what do you have to say?
Raja Sen : I don't think the ban will -- or should -- ever be enforced. It's quite ridiculous. What's the point of banning smoking in movies? If they really want to take a step, they should make cigarettes illegal!

---
sidharth : HI Raja - do u know when Shilpa shetty will marry ?
Raja Sen : I hope it's not too soon, sidharth ;)

---
roy : Question: Kay Kay the singer and Kay Kay Menon the actor: Are they the same person?
Raja Sen : Not at all, Roy.

---
Muks : When will SRK's next movie release ? I met him sometime back in US
Raja Sen : :) Lucky you, Muks. What was it like meeting SRK? I think there's quite some time to go before his next release. He's shooting for a few films right now.

---
ac : I have to say one thing though Raja, your review of the Movie BATMAN BEGINS was not accurate. The movie was much better than review you gave it and was a far cry from any of the earlier attempts made for a BATMAN movie.films.
Raja Sen : :) I still think the film was very disappointing, AC. Give me Tim Burton's first Batman film (*ing Michael Keaton and Jack Nicholson) any day!

---
MAC : do u believe that an actor is as good as the script, character and the director? And in that sense how do u rate govinda, is he complete?
Raja Sen : Well, a good director and script can make even a non-actor look brilliant. But truly great actors can even rise above a mediocre film and end up looking good.Govinda has unbelievable comic timing. He's just done too many of the same roles. I hope he'll bounce back, it'd be good to have him around.

---
kaka : If you become a director,what kind of a movie will you make?
Raja Sen : I think I'd love to start with a comedy! There aren't too many good ones these days.

---
WTF : Top 10 list: Paheli, Iqbal Seher, parineeta... No Entry?, Maine Gandhi Ko Nahin Mara... more?
Raja Sen : :) interesting. go on.. please?

---
PK : What according to u is the difference between north and south cinema ?
Raja Sen : Geographical? :D

---
sohail : if bollywood starts aseries of BOND 007, which bollywood actor u think will be most suitable for the role.
Raja Sen : aargh! hmmm.. John Abraham? (maybe with a good voice dubbing his lines!)

---
roy : Oops! I was under the wrong impression for the longest time abou KK and KK Menon -- then I see this gazal in Main meri patni -- and it is sung by some Mohit Chauhan ( fabulous voice BTW) -- and that raised the question.. Thanks for clarifying... I have been telling my wife how talented this KK guys is --- They are individually quite talented no doubt -- but not as talented as the fictitious KK who is both a singer and actor ;)
Raja Sen : yes, that sounds like quite a deadly combo for one man :)

---
ac : I like that as well and can watch it again but not for BATMAN but for JOKER :-).
Raja Sen : yes but the Batman comic has always had spectacular villains, maybe the best in the comic world. And Batman Begins didn't deliver on that AT ALL.

---
kaka : Well I wish you make a movie and then I will slam it(Wish i would not have to)like you do to most of the movies
Raja Sen : I'll keep that in mind :)

---
PK : Funny - but for a guy who just came back from IFFI .. i expected a better response :(
Raja Sen : Jokes aside, honestly, I think they're doing some tremendous stuff, PK. It's just that movies from the South don't get as much exposure in the north.. which is very unfortunate. I can't believe their smaller budget films --- they're brilliant!

---
atanu : Hey have u seen AMU ??..i thought it was a brilliant movie again by a first timer- Shonali Bose. The movie also won national award for best english film-----and konkona was amazing in the movie.
Raja Sen : I agree. I saw Amu much after it had left theatres, and I think it was a very smartly made film indeed. Was quite impressed.

---
wawa : do you agree with my top 5hazaar khwasheiqbalblack fridaysocha na thaapaharan or page 3
Raja Sen : It's a fine list, wawa, but I wouldn't personally rate apaharan among them... No offense..

---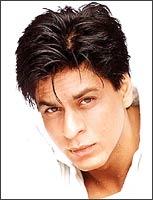 Anothercritic : Can karan Johar's candy floss stuff survive without Shahrukh ???
Raja Sen : Good question, but don't you think it's completely hypothetical? We'll never really find out, because SRK will star in ALL of Karan's films! :)

---
roy : What happened to Kumar Sanu -- is he still around??? And who is this Mohit Chauhan guy -- awesome voice
Raja Sen : Apparently, Sanu is still around. Haven't heard him for ages though. I enjoy Kailash Kher's stuff too - what do you think?

---
daddy : I dont like the film-making style of sANJAY lILA BANSALI? What do you think?
Raja Sen : I think he's extremely self-indulgent. Hum Dil De Chuke Sanam showed he was a very capable director, but the films after that show him going disastrously overboard.

---
Raja Sen : All right, folks. Had a terrific chat tonight and really enjoyed yakking about films with you guys! :D Catch y'all next week! Cheers.