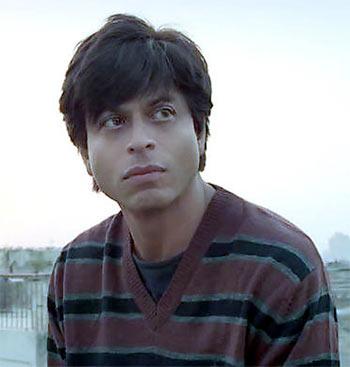 Shah Rukh Khan-starrer Fan, which releases on April 15, has been given 'UA' certificate by the Censor Board.
But the film has been passed after suggesting several cuts.
There is a scene of prolonged police brutality in Khan's film which will not be featured feature anymore.
It shows the obsessive fan Gaurav being thrashed in the prison as the superstar Aryan Khanna urges the cops to beat him.
Says a source, "The scene of prolonged violence in lock-up where one Shah Rukh Khan urges the cops to beat up the other Shah Rukh was found to be unnecessarily prolonged. The Censor Board has asked the sequence to be reduced by 50 percent."
Besides the visual cut, the Censor Board has asked for six verbal cuts.
Abusive language has been asked to be deleted.