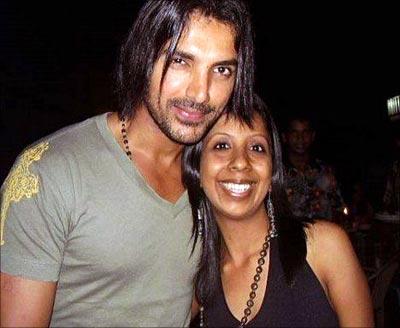 Reader Manasi couldn't believe her eyes when she spotted John Abraham having dinner at the next table
.
John was in Goa's popular resturant Brittos when Manasi approached him for a photograph.
She

writes, 'You are wonderful, modest and an excellent human being... muah!'
If you encounter/meet/see film or television personalities and take a photograph or a video of the star(s), please scan the photograph(s) and
mail the pictures and video clips to us
. We will feature the best images and video clips right here on Rediff Movies.