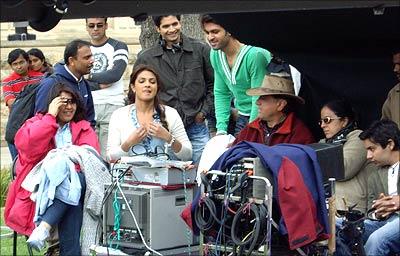 Reader Alam Noori met Priyanka Chopra on her recent visit to Adelaide, Australia.
The actress was shooting for her new film, Love Story 2050.
Noori was lucky enough to get to click quite a few pictures of the film's shooting.
If you encounter/meet/see film or television personalities, take a photograph or a video of the star(s), please scan the photograph(s) and mail the pictures and video clips to us. We will feature the best images and video clips right here on Rediff Movies.