The second season of the celebrity reality show, Comedy Circus, is back! The show, which brought together celebrities to perform with professional comedian partners, was quite a hit.
This time, we will see actors like Abhishek (Krushna) Sharma, Sayantani Ghosh, Sucheta Khanna, Apara Mehta, Aakashdeep Saigal, Kamya Punjabi, Rajesh Kumar and Chitrashi Rawat team up with stand-up comedians like Sudesh Lahiri, Kuldeep Dubey, Salim Afridi, Shailesh Lodha, Parvez Siddiqui, Rajeev Thakur, Rajiv Nigam and Rehman Khan.
"I love comedy!" Apara exclaims. "It is going to be a great experience. I have made people cry in most of my serials and now, I want them to laugh with my comedy."
When asked if it is difficult to do comedy, she answers, "People have not seen me doing comedy on television. But I am known in Gujarati theatre for my comic roles."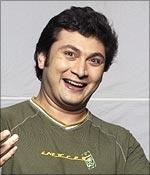 Rajesh Kumar, who was hilarious in his comic character, Rosesh, in Sarabhai v/s Sarabhai, says, "Comedy is not easy at all. Expectations are high and you should show your skill in 10 minutes. I hope I can live up to that. This will be a struggle for me to prove that I can do various kind of roles. This is a different platform where I want people to know me as Rajesh Kumar."
Satish Shah and Archana Puran Singh will judge the show. "This season will be more interesting than the first one because the best acts of the first season are a benchmark for these participants," Shah says. "Expectations are high and it will be tough for me to judge.
"Initially, the actors will be the USP of the show," he adds. "As the show progresses, it will depend on the performances of the pairs."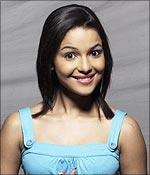 The themes for the shows will be inspired by Bollywood, costume dramas, the art of dubbing, India's favourite game cricket, singing and gender 'swapping,' among other things.
Shruti Seth will host the show.
Comedy Circus will start on April 26. It will be telecast every Saturday at 10 pm on Sony Entertainment Television.