Kangana's style has been as fierce as her!
Kangana Ranaut will reportedly debut at the Cannes International Film Festival this May.
Now, Cannes is known for its glamorous red carpet drama, ask Aishwarya and Sonam, and Kangana is one of the most fashionable -- and quirky -- ladies in Bollywood.
How will she hold everyone's attention on the red carpet?
While we have to wait for that one, here's looking at Kangana's past red carpet appearances, where she totally nailed the look.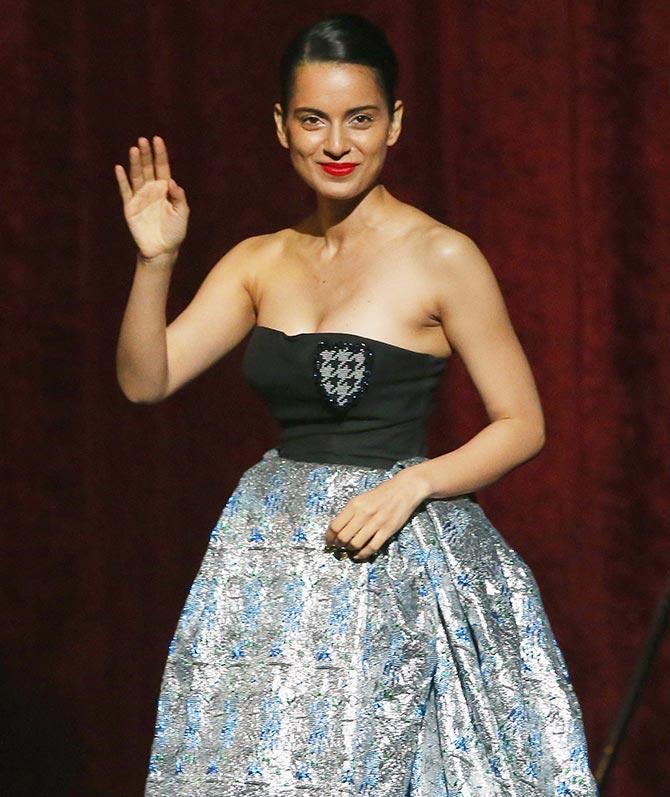 Kangana's tube princess-cut dress, neatly tied hair and minimal make up -- with loud red lips -- is a good look.
She wore this at the Indian Film Festival of Melbourne Awards at Princess Theatre in Melbourne, Australia.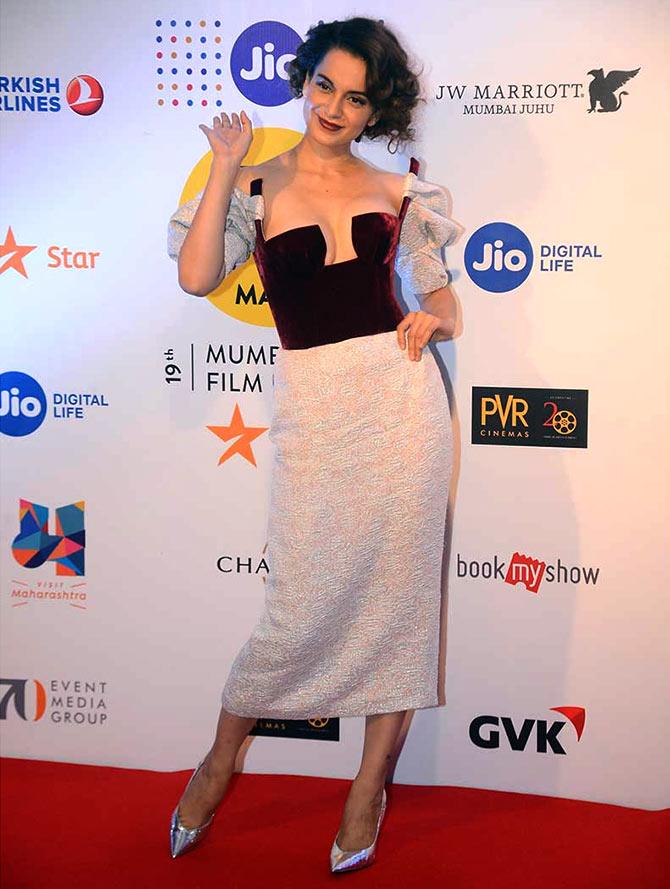 The ruched sleeves, maroon velvet corset and the off-white skirt that she wore at MAMI last year, is sexy and stylish in right amounts.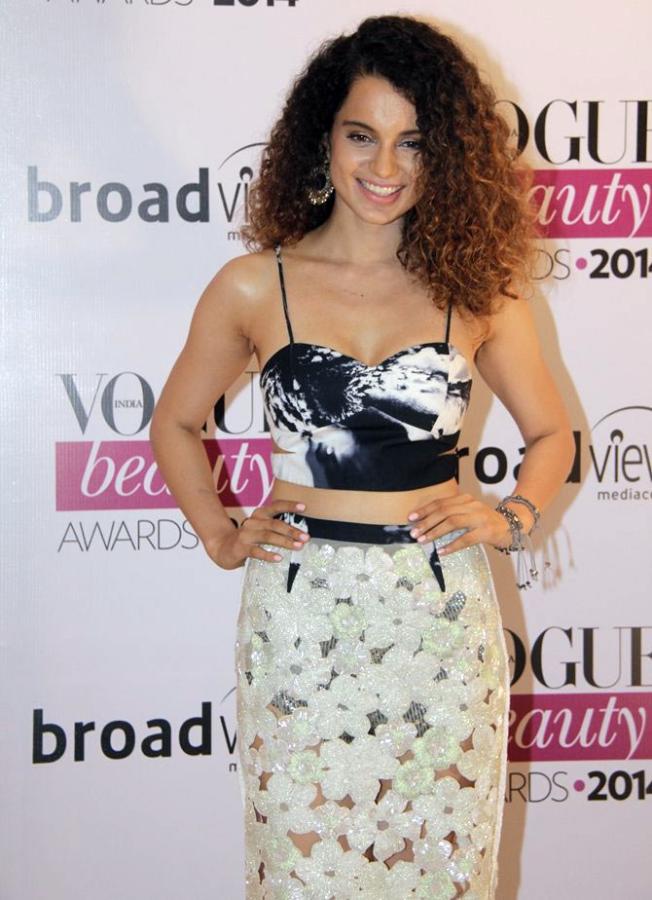 Have it, flaunt it! Kangana can let her curls lose, like she did at the Vogue Beauty Awards.
She tries a dramatic look, with a red gown with a long train and matching lips.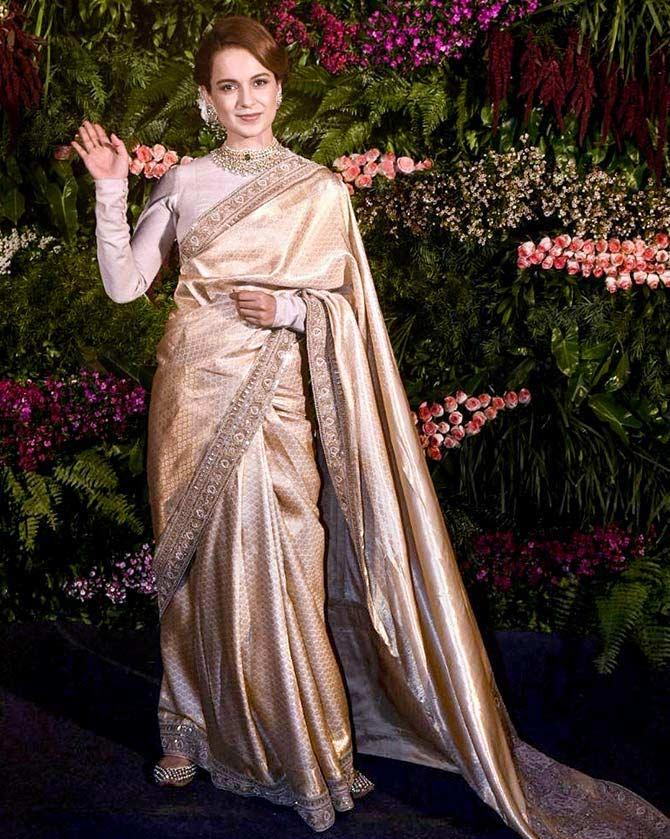 A traditional look, perhaps? Kangana can try a sari, like she did at Virat Kohli-Anushka Sharma's grand Mumbai reception.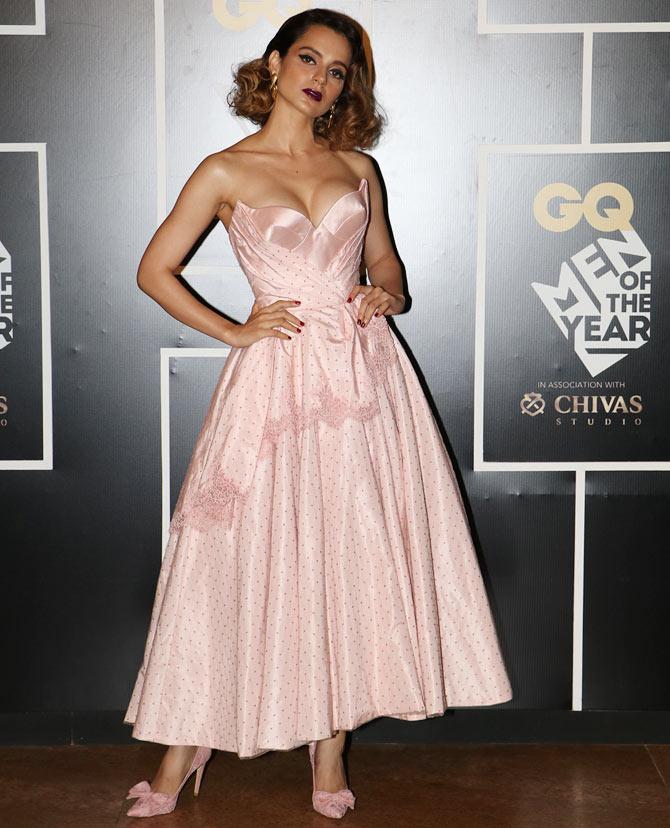 Kangana matches bold make-up with a baby pink strapless midi and shoes at the GQ awards.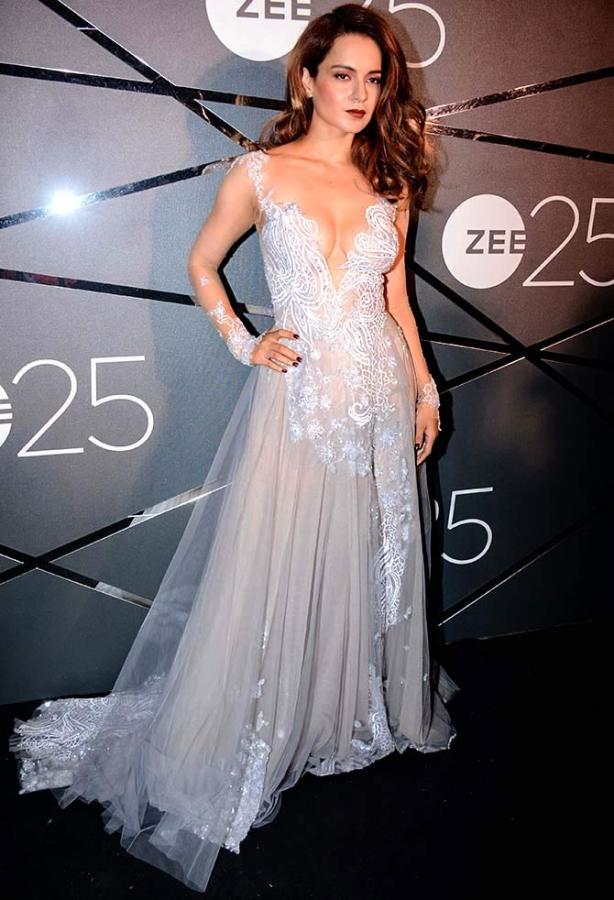 A plunging neckline and a long flowy gown is sure to make heads turn.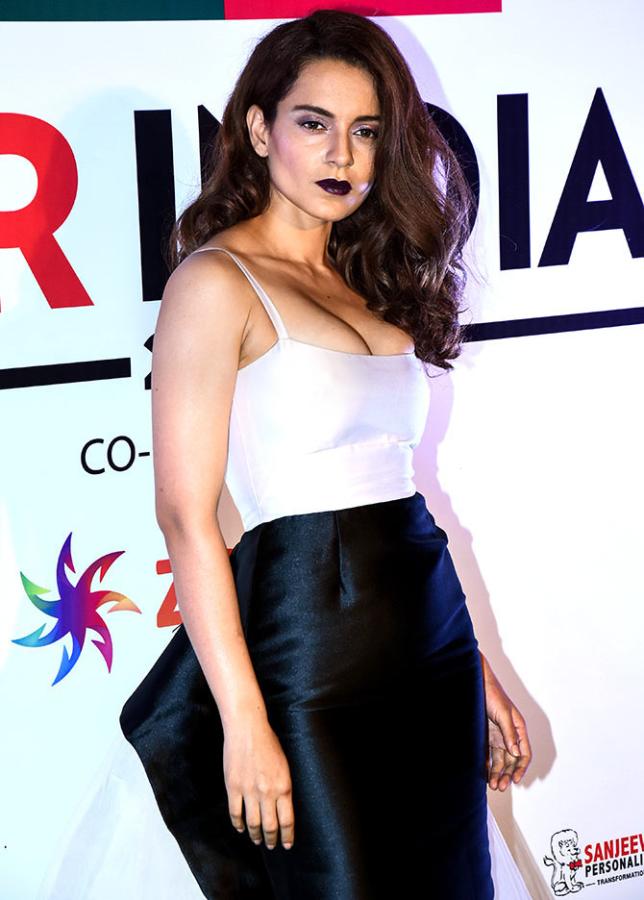 How about a goth look on the red carpet? She certainly made it work at the Mr India World pageant last year.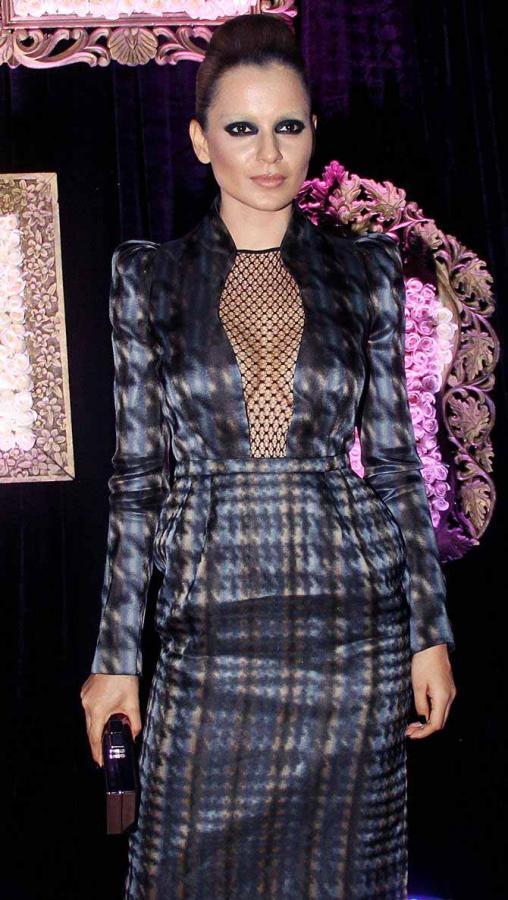 Kangana looks almost unrecognisable with her smokey eyes and blonde eyebrows at Rakesh Roshan's birthday bash.
It's a look you won't forget anytime soon.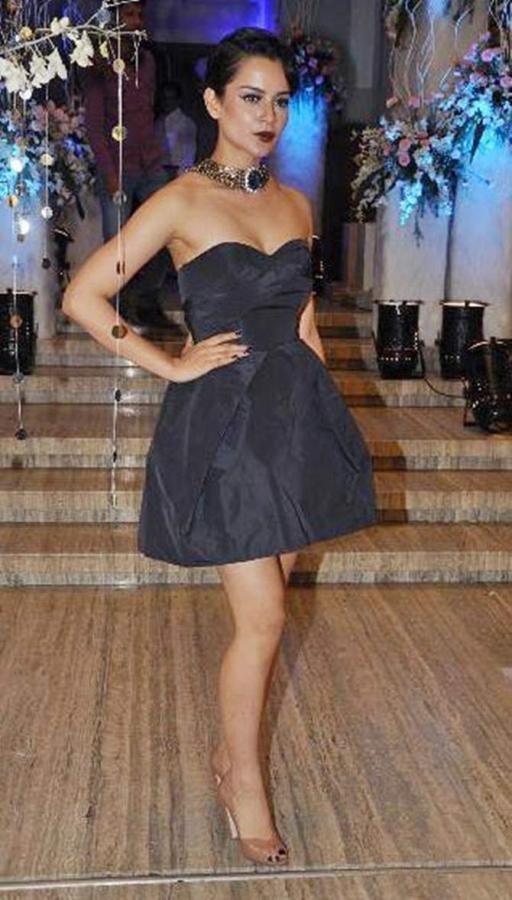 At Sunaina Roshna's birthday bash, Kangana wore a gorgeous statement neck piece.