Mind =Blown.

The 68th Cannes film festival, apart from routinely throwing up fashion highs from our desi brigade, marked the launch of festival regular Aishwarya Rai Bachchan's comeback movie Jazbaa.

Held on a yacht in the scenic French Riviera, the launch event saw Ash arrive in a gown fit for a high profile movie premiere.

Watch Ash hold court at the glam affair that was the Jazbaa photocall at Cannes: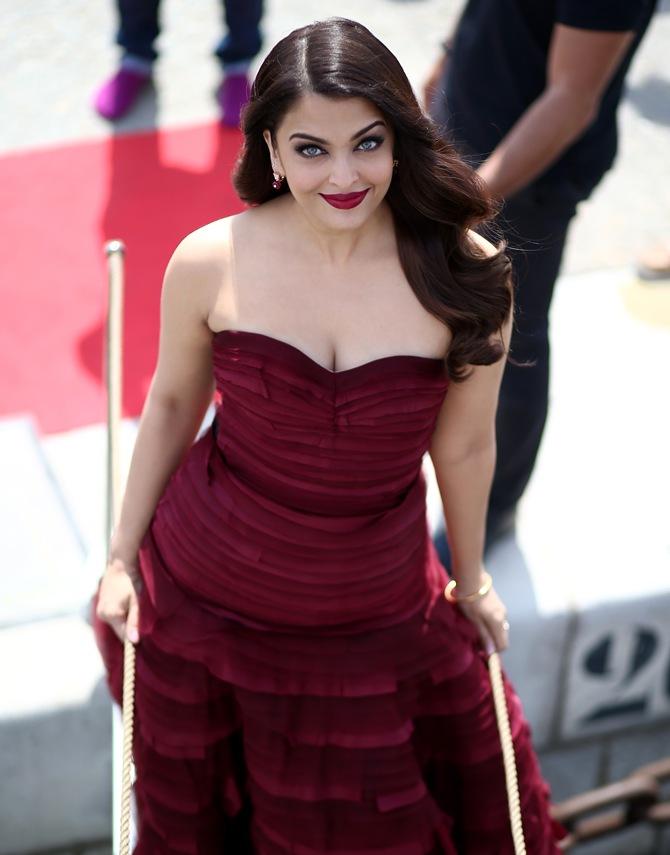 For her photocall appearance, Ash let the pop of colour do all the talking in this stunning Oscar de la Renta flamenco-style gown that she paired with ruby lips and wavy hair.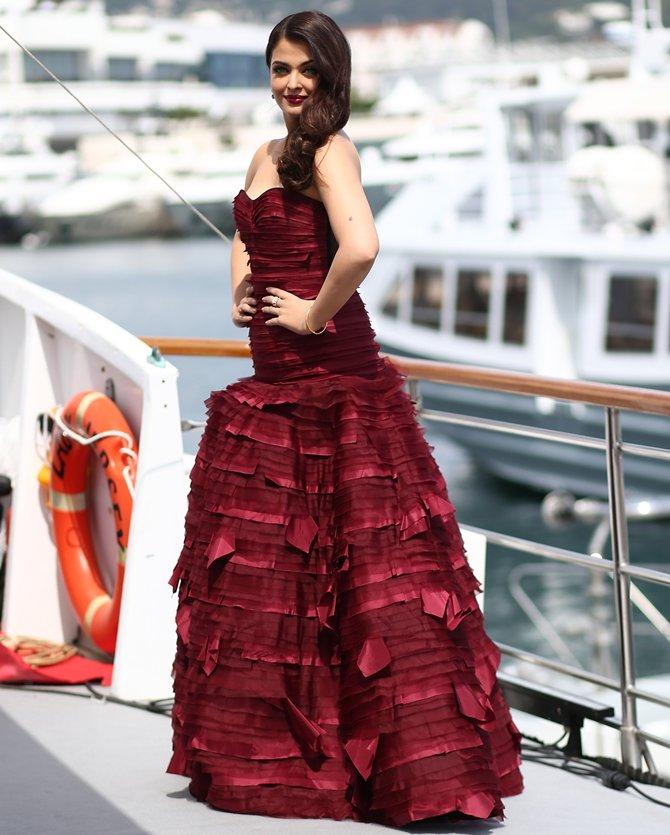 While the tiered bodice with a sweetheart neckline was exquisite, it was slightly let down by that odd flare on the skirt.

Or maybe it was just the wrong angle, too much wind kinda day.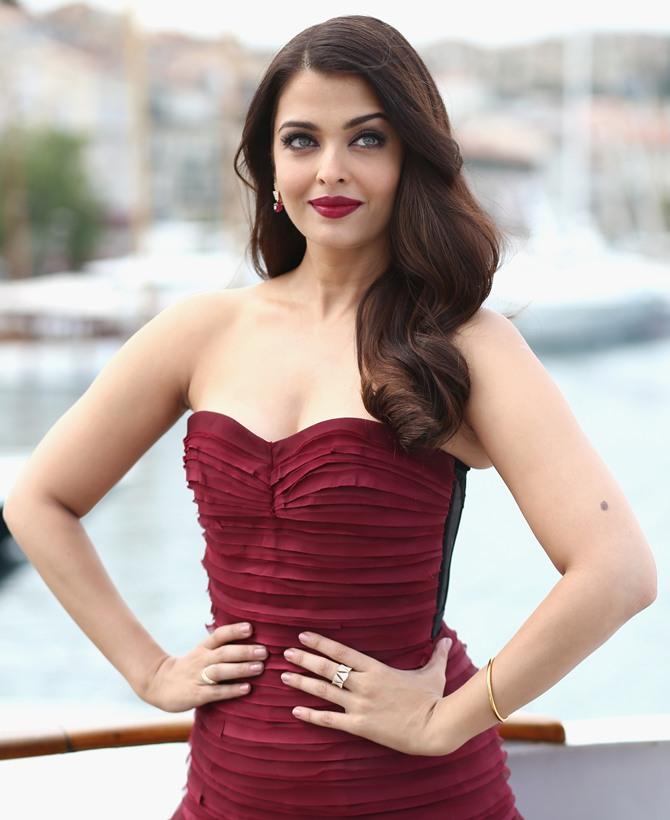 Watch Aishwarya being flawless as she strikes the famous red carpet pose.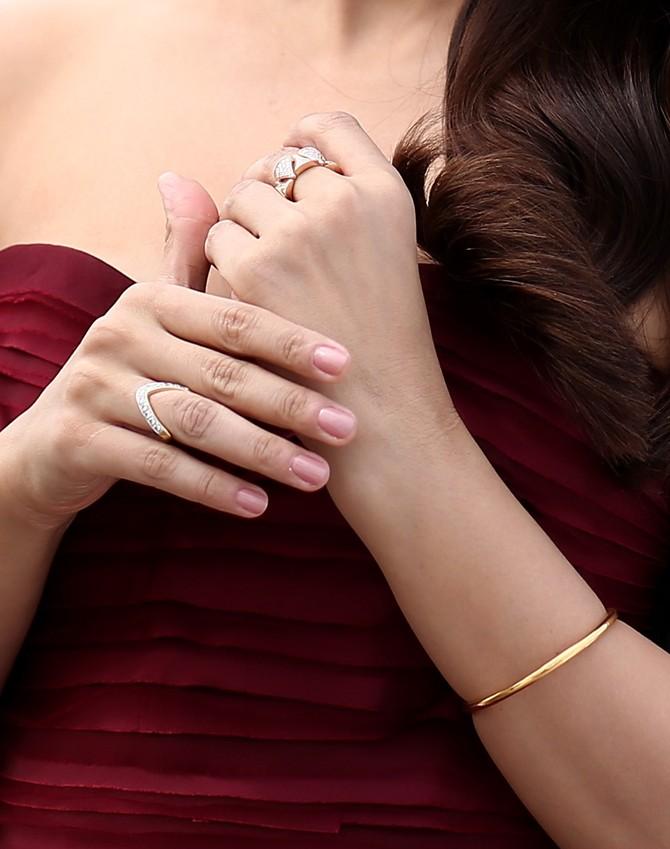 Here's a closer look at the gorgeous actress's minimal accessories that she paired with her deep red gown.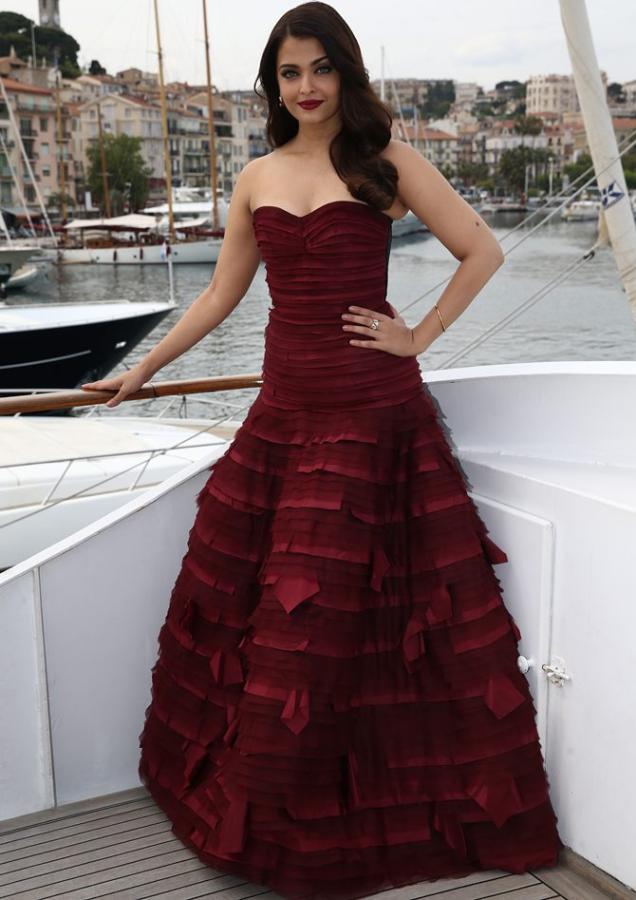 Jazbaa is Ash's first film in five years. She was last seen in Ashutosh Gowariker-directed Jodha Akbar opposite Hrithik Roshan.

Set for a tentative October 9 release, the film also stars Irrfan Khan, Shabana Azmi and Anupam Kher in supporting roles.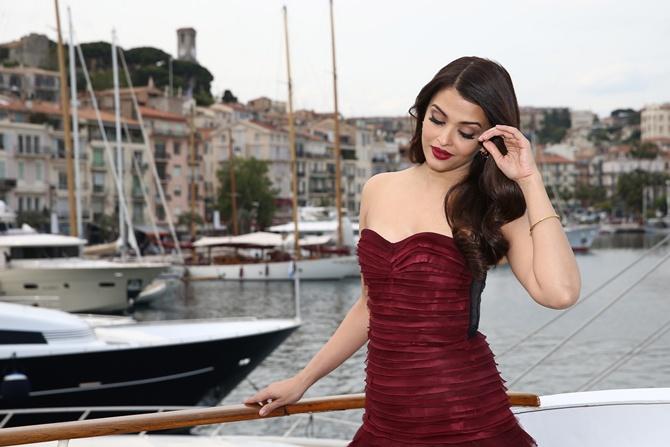 Ash and the French Riviera -- what a breathtaking view!


Jazbaa director Sanjay Gupta field questions at the film's unveiling as Ash and producer Sachiin Joshi (far left) look on.
Photograph: Andreas Rentz/Getty Images

Liked Ash's Cannes look? VOTE!