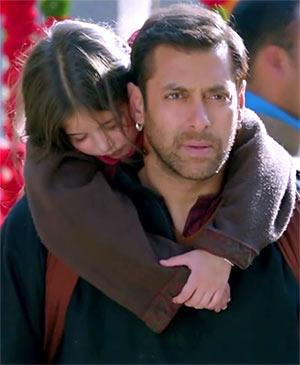 Bhar Do Jholi Meri is Salman's favourite song. Here's looking at other smashing qawwalis through time.
Folk, Hindustani classical or Sufi, Hindi film music reflects various influences lending its sound indigenous variety.
Even though the soundtrack scene at the moment is more synthetic than ever, traditional forms of music haven't ceased to inspire. One of the most upbeat and spirited among them is the filmi qawwali.
What originated as a divine exaltation limited to holy spaces eventually took shape of passionate wordplay and romantic appeal of the celluloid qawwali.
After last year's Kya Hoga in Dedh Ishqiya, the genre is making its presence felt in Adnan Sami's poignant rendition of Bhar Do Jholi Meri in Salman Khan's much-anticipated Bajrangi Bhaijaan.
Here's our list of Bollywood's Top 10 qawwalis of all time.


1. Teri Mehfil Mein Kismat, Mughal-E-Azam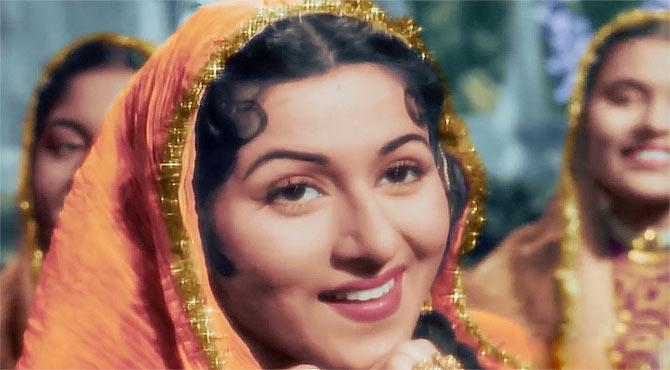 Image: Madhubala in Mughal-E-Azam
Lata Mangeshkar and Shamshad Begum engage in a war of words and wit over the pleasure and pain of falling in love against Naushad's resplendent tunes for K Asif's timeless epic, Mughal-e-Azam.


2. Na Toh Caravan Ki Talash Hai, Barsaat Ki Raat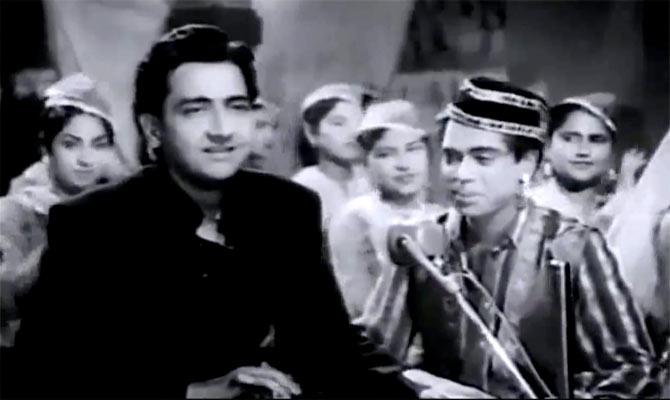 Image: Bharat Bhushan in Barsaat Ki Raat
Music is the lifeline of Bharat Bhushan-Madhubala romance, Barsaat Ki Raat.
Among its many melodies, the pièce de résistance is undeniably, the electrifying, extravagant and almost 13-minute long Roshan qawwali Na Toh Caravan/Yeh Ishq Ishq Hai, performed by Mohammad Rafi, Manna Dey, Asha Bhosle and Sudha Malhotra.


3. Humein Toh Loot Liya, Ek Hilal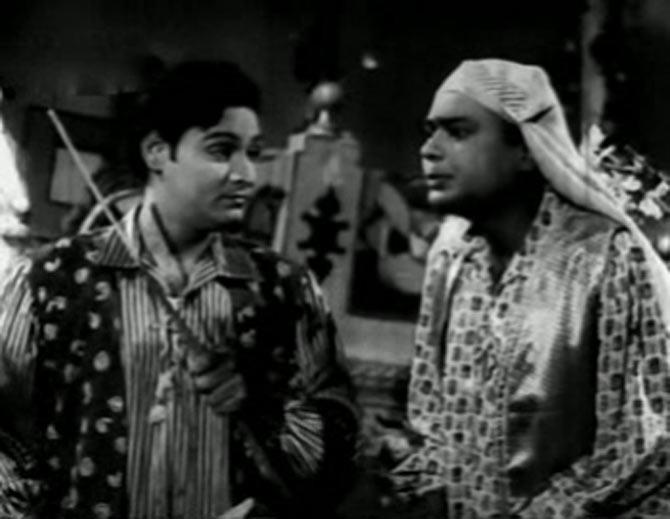 Image: Mahipal in Ek Hilal
Never mind the obscure Mahipal starrer or its little remembered existence. What matters is the source of a song that's stayed in public memory purely on the strength of its catchy tune.
We're talking about Humein Toh Loot Liya delivered by Qawwal Ismail Azad against Bulo C Rani's lively beats.


4. Sharma Ke Agar Yun Pardanasheen, Chaudhvin Ka Chand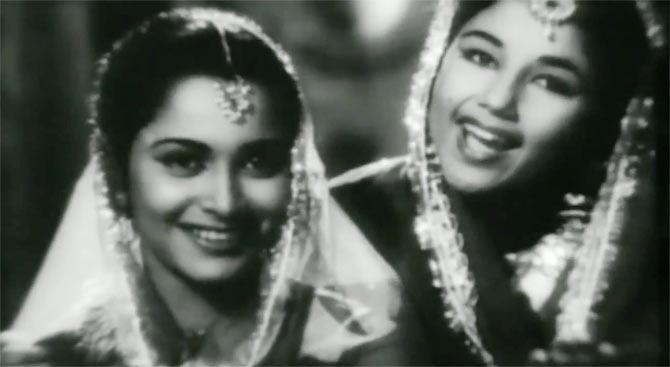 Image: Waheeda Rehman in Chaudhvin Ka Chand
Ravi's exquisite songs became the talking point of Guru Dutt's Chaudhvin Ka Chand, especially the title track applauding Waheeda Rehman's extraordinary beauty.
At the same, there's enough merit in Shamshad Begum and Asha Bhosle's vivacious qawwali to hold it own.


5. Nigahen Milane Ko Jee, Dil Hi Toh Hai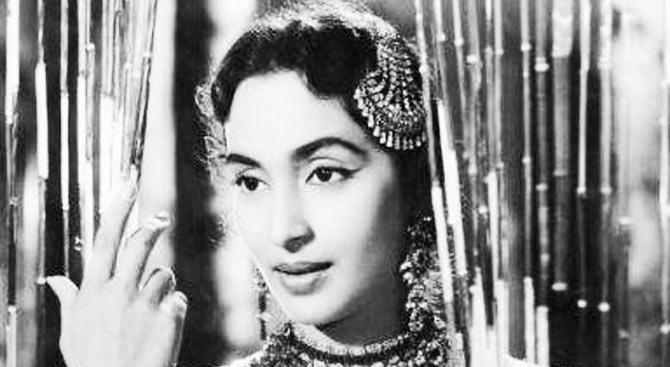 Image: Nutan in Dil Hi Toh Hai
If Manna Dey reserved a career best in his riveting delivery of Dil Hi Toh Hai's Laaga Chunari Mein Daag, Asha Bhosle thrilled listeners in the bold overtures of Sahid Ludhianvi-penned qawwali, Nigahen Milane Ko.


6. Jhoom Barabar Jhoom Sharaabi, 5 Rifles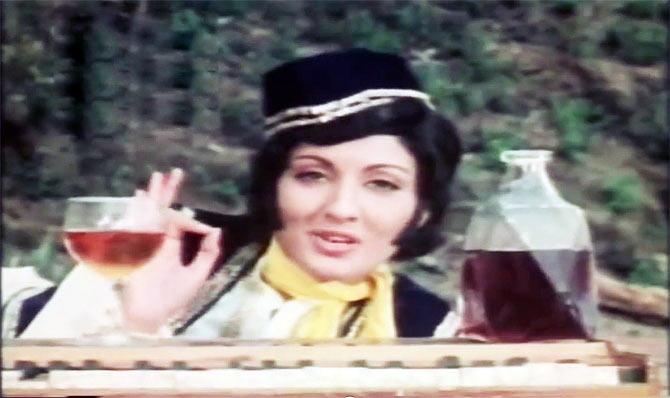 Image: Ambika in 5 Rifles
Comedian I S Johar's 5 Rifles starring daughter Ambika and lookalikes of Rajesh Khanna and Shashi Kapoor sank without track.

Regardless of its box office fate, one of its tracks -- the infectious Jhoom Barabar Jhoom Sharaabi, performed by well-known qawwal Aziz Nazan -- climbed the popularity charts.


7. Parda Hai Parda, Amar Akbar Anthony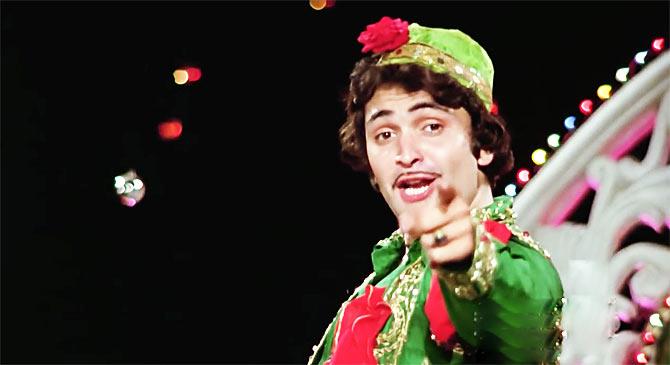 Image: Rishi Kapoor in Amar Akbar Anthony
As commendably Amitabh Bachchan and his drollery contribute to Manmohan Desai's lost and found drama, Amar Akbar Anthony wouldn't be the same without a certain Akbar Allahabadi.
Rishi Kapoor's onscreen adas perfectly compliment Mohammad Rafi's exuberant pitch through the defiant ultimatums of Bollywood's evergreen qawaali, Parda Hai Parda.


8. Zalim Meri Sharaab Mein, Reshma Aur Shera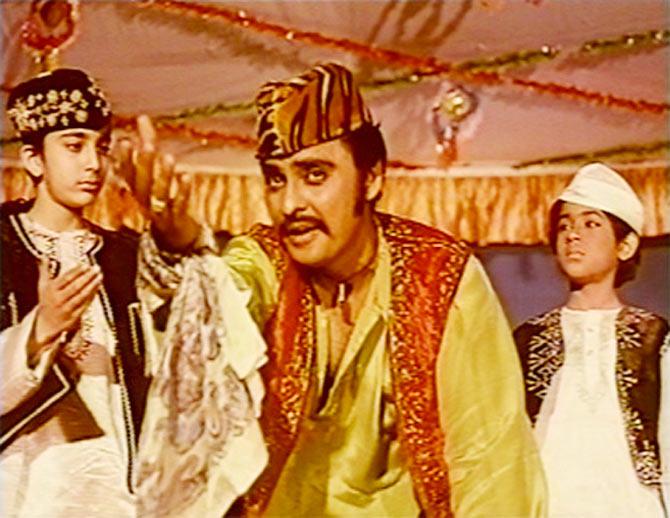 Image: Sanjay Dutt as a kid (left) and Sudhir in Reshma Aur Shera
Teenager Sanjay Dutt's first brush with silver screen, as one of the qawwali boys alongside character actor Sudhir, in dad Sunil's ambitious home production, Reshma Aur Shera is not the only highlight of Jaidev's charismatic Zalim Meri Sharaab Mein.
The qawwali is yet another instance of Manna Dey's marvellous singing skills.


9. Maula Salim Chishti, Garm Hawa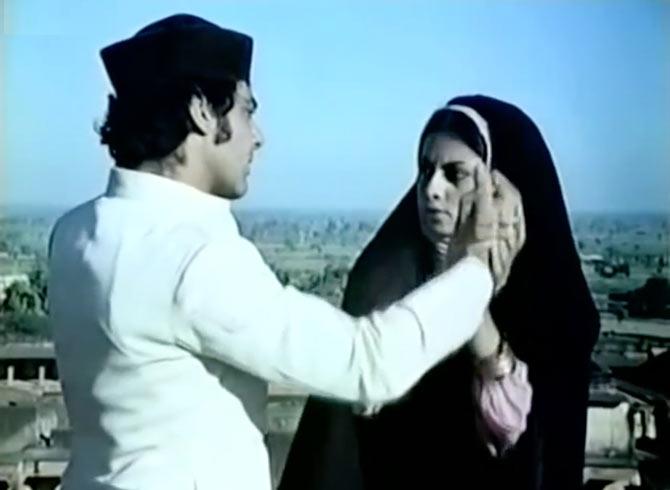 Image: A still from Garm Hawa
Ustad Bahadur Khan scores the music of M S Sathyu's critically acclaimed Garm Hawa but Aziz Ahmed Khan Warsi (of Warsi Brothers) pitches in the rousing qawwali, Maula Salim Chishti and promptly paints the scene in vivid soul and striking authenticity.


10. Hai Agar Dushman, Hum Kisise Kum Nahin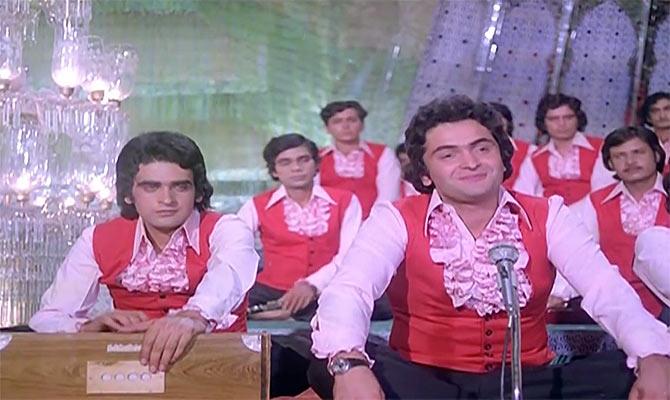 Image: Rishi Kapoor in Hum Kisise Kum Nahin
One rarely sees an actor performing qawwalis anymore. Not too hard to see why. Few can match the zeal of Rishi Kapoor's rhythm and poise every time he underscores his supremacy in the qawwali genre -- Hum Kisise Kum Nahin, you bet.