Loved Mary Kom? You might want to see this list of other memorable sports films Bollywood has churned out over the years.

Priyanka Chopra's Mary Kom finds honourable mention in the list of Hindi films based on sports. It is also one of the few films in this genre with a female protagonist.

The film may not be as big a success as Farhan Akhtar's Bhaag Milkha Bhaag but some of its reviews have been positive.
Here's looking at most money-making sports movies.
Bhaag Milkha Bhaag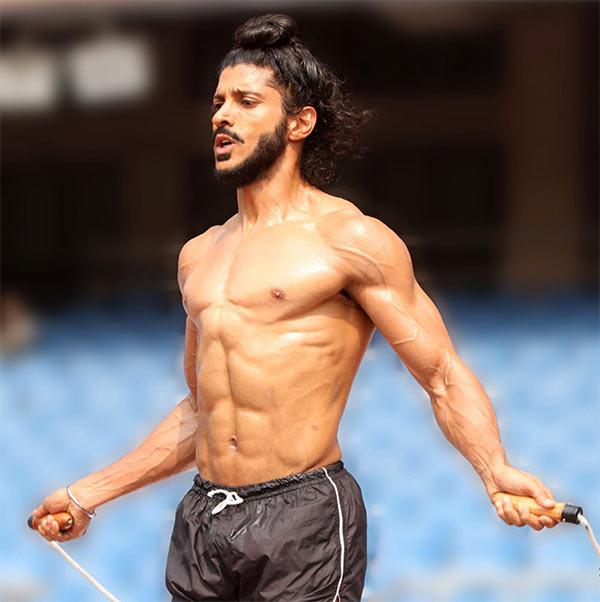 Box office collection: Rs 109 crore
Arguably the biggest film in the genre, Bhaag Milkha Bhaag went on to cross the Rs 100 crore mark at the box office.

This intense sports film saw leading man Farhan Akhtar undergo a dramatic transformation to resemble an athlete. All the hard work clearly paid off.
Chak De! India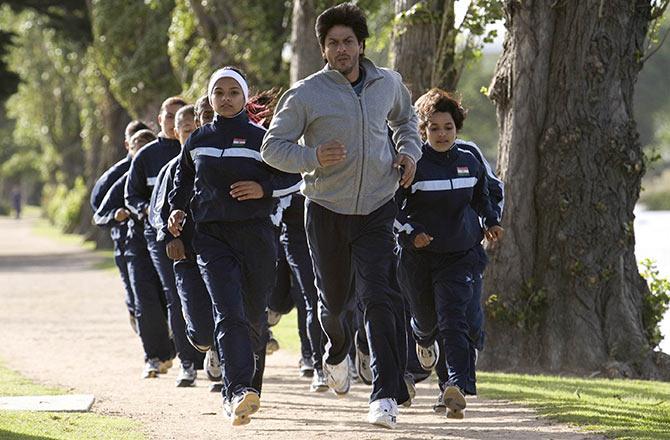 Box office collection: Rs 68 crore
Chak De! India saw Shah Rukh Khan give one of his finest performances.

Half a decade on, his coach Khan's impassioned 70-minute speech still reverberates. The title song has turned into an anthem that still plays at sporting events.

Ferrari Ki Sawari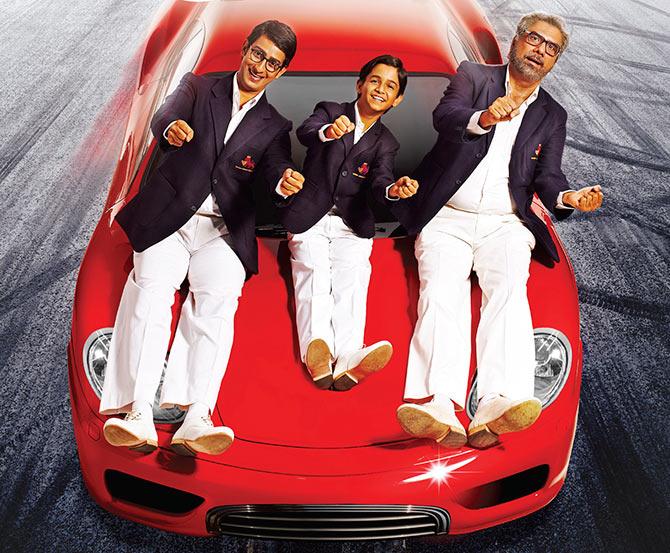 Box office collection: Rs 32 crore
This experimental affair paid off.

With cricket, a Ferrari, and a humane connect thrown in, this Vidhu Vinod Chopra-produced film had Sharman Joshi playing supportive father to an aspiring cricketer.



Lagaan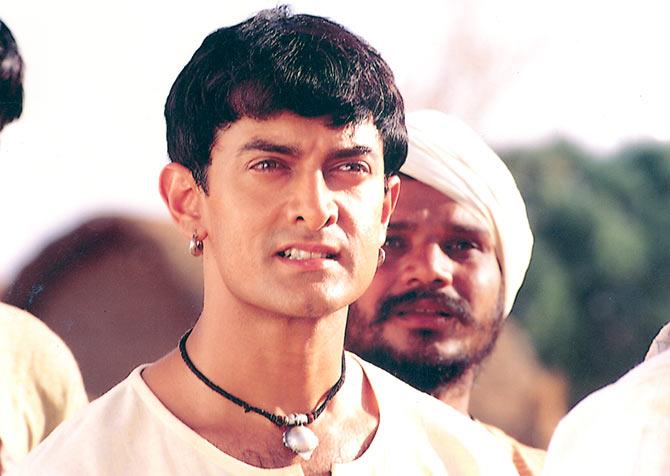 Box office collection: Rs 30 crore
Not quite promoted as a sports film, Lagaan's central theme -- cricket -- turned auditoriums into noisy stadiums, as audiences rooted for Aamir Khan and his team in the film.

The film was nominated for the Oscars in 2000 but it lost out to No Man's Land.
Apne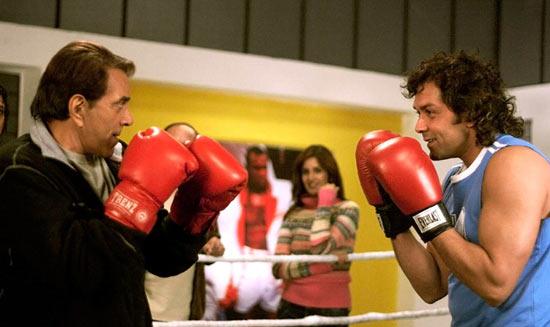 Box office collection: Rs 24 crore
With the Deol trio -- Sunny, younger brother Bobby and father Dharmendra -- coming together for this boxing affair, there was a lot of curiosity build up around it.
Dhan Dhana Dhan Goal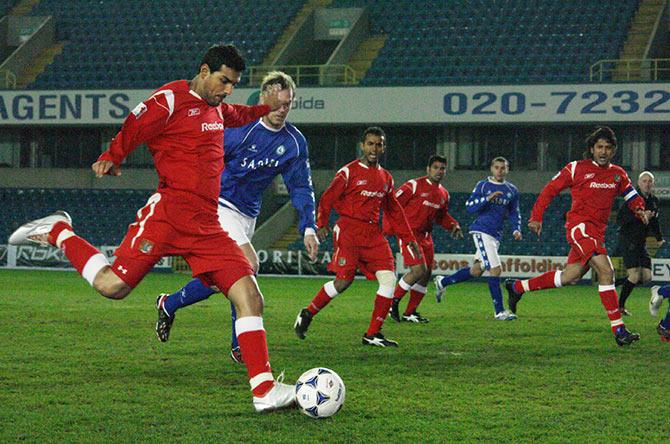 Box office collection: Rs 17 crore
John Abraham starred in this film that has his favourite sport -- football -- at its centre.

Director Vivek Agnihotri managed to create quite a few exhilarating moments in the onscreen matches. The film had a decent run at the box office.
Paan Singh Tomar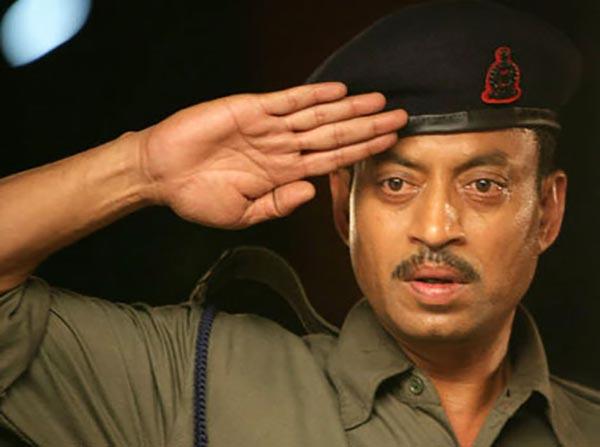 Box office collection: Rs 15 crore
If one half of the film was centered on a sport, another had a disgruntled dacoit angle to it.

Having been stuck in the cans for quite some time and released without much fanfare, this Tigmanshu Dhulia-Irrfan Khan film grew on the audiences with time.
Iqbal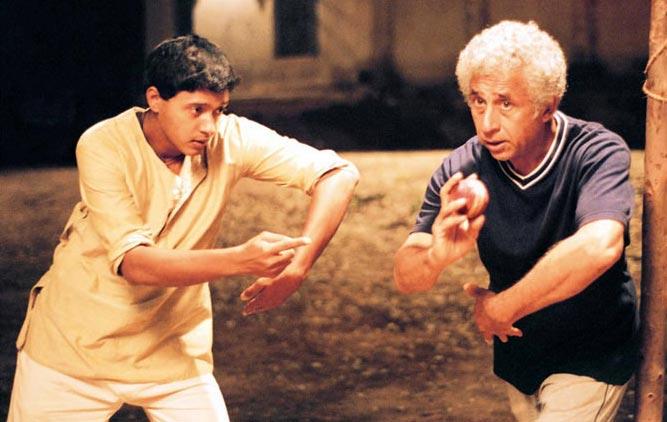 Box office ollection: Rs 4.5 crore
Iqbal started out as an unassuming small film with an unknown actor (Shreyas Talpade) and a relatively new director (Nagesh Kukunoor), but the film's compelling story and fine performances by central characters made it a great watch.

A fast bowler's story never appeared more exciting.
Jo Jeeta Wohi Sikandar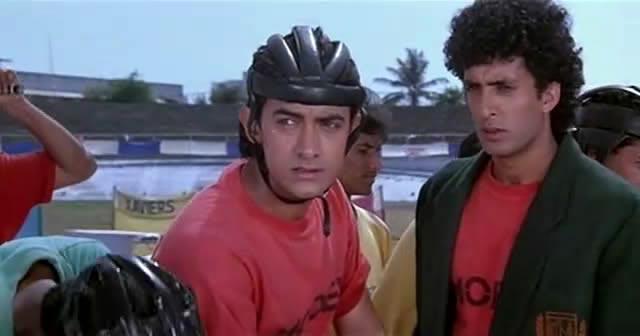 Box office collection: Rs 3.5 crore
Think Jo Jeeta Wohi Sikandar and the dreamy song sequence Pehla Nasha and the memorable cycle race towards the end come to mind.

This Aamir Khan starrer had family drama at its core, more than sports.

Twenty years on though, the film is remembered for the adrenalin rush it provided with its cycle races.