Before Vishal Bharadwaj's advent, several Hindi filmmakers had attempted screen adaptations of Shakespeare's various works, with varied success.
A version of William Shakespeare's most-adapted play, Hamlet, hits our screens this week, and before we see if Shahid Kapoor can manage to soliloquise as strongly, here's a look at ten memorable Shakespeare adaptations -- though some of them are the kind we'd rather forget.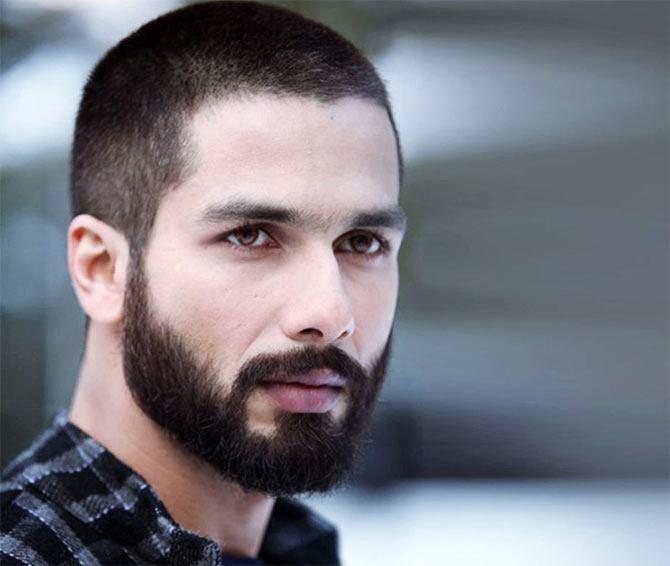 Image: Shahid Kapoor in Haider
Haider
Fine, Vishal Bhardwaj's Hamlet adaptation isn't out just yet, but with that director at the helm, Kashmir as the setting, and actors like Tabu and Kay Kay Menon around to show Shahid Kapoor the way, this ought to be a cracker.
Omkara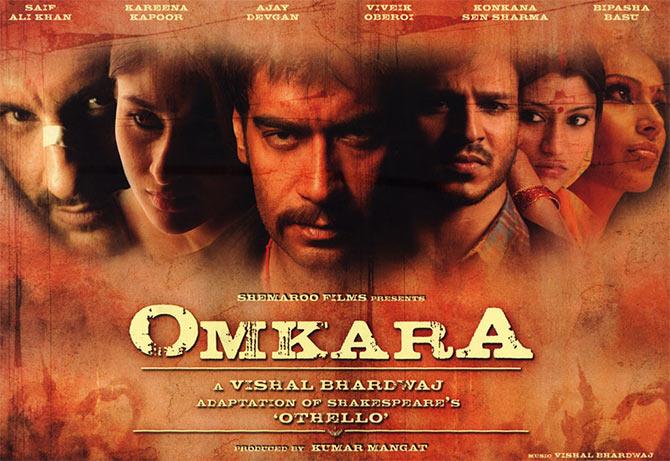 Image: Movie poster of Omkara
One of our finest filmmakers, Bhardwaj's craftsmanship was never as apparent as with this exquisitely crafted Othello adaptation featuring an all-star cast and one of the very best soundtracks in Hindi cinema history.

Staying wonderfully loyal to the Bard's work, this film even attempts to replicate his turn of phrase.
Maqbool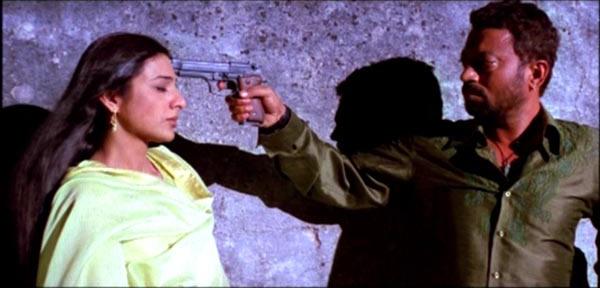 Image: Tabu and Irrfan Khan in Maqbool
Vishal's most widely-applauded film, Maqbool is a striking, Mafia-based take on Macbeth that is as audacious as it is ambitious, taking whimsical departures from the text to provide a compelling watch that is shouldered by excellent performances, particularly from Pankaj Kapur and Tabu.
Do Dooni Chaar (1968)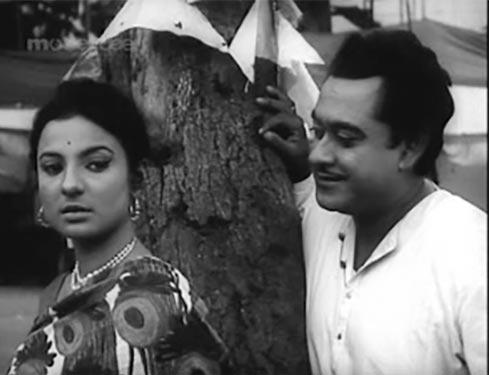 Image: Tanuja and Kishore Kumar in Do Dooni Chaar
Bhardwaj's fascination with the Bard might have a little something to do with his mentor and persistent collaborator Gulzar, who wrote this 1968 adaptation of the Bengali film Bhrantibilas -- based on an Ishwar Chandra Chatterjee adaptation of Shakespeare's A Comedy Of Errors -- starring Kishore Kumar and Asit Sen.

It's not great, but the plot can't help bring laughs.
Angoor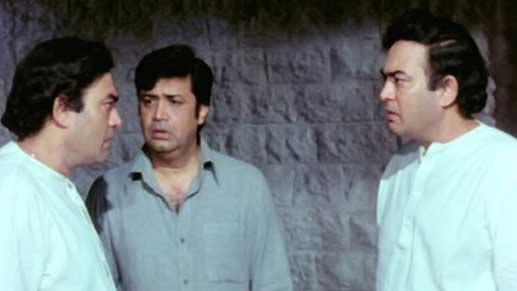 Image: Sanjeev Kumar and Deven Verma in Angoor
Fourteen years later, Gulzar both wrote and directed another Bhrantibilas adaptation featuring Sanjeev Kumar and Deven Verma, and by this time the writer-director was in a whole different league.

As finessed as farce can be, this is a comedy for the ages.
10ml Love
Image: Neil Bhoopalam, Tara Sharma, Koel Puri and Purab Kohli in 10ml Love
Debutant director Sharat Katariya hit upon a fine idea by transposing the madness of A Midsummer Night's Dream to the setting of a big Punjabi wedding, but while there are indeed a few genuinely funny and clever moments, things unravel rather fast during the climax.

However, this remains the only Indian adaptation of that particular play, and thus deserves mention.
Qayamat Se Qayamat Tak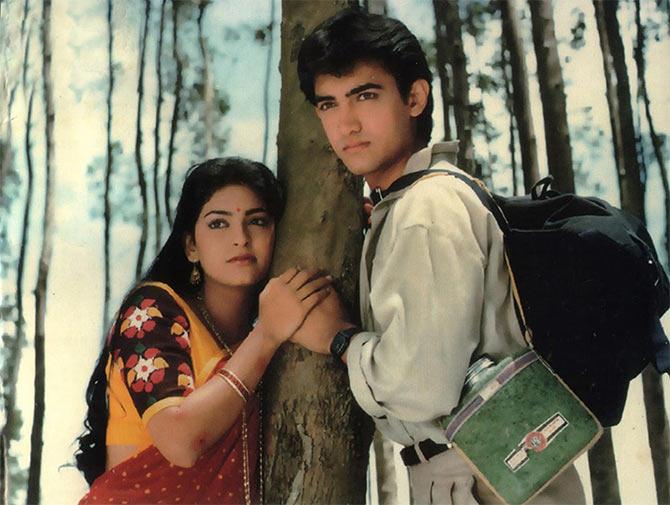 Image: Juhi Chawla and Aamir Khan in Qayamat Se Qayamat Tak
The fact that we've been making stories about star-crossed lovers forever might have more to do with the strong class divides in India than with some Romeo and Juliet tribute, but the young, doomed love of Shakespeare's most-quoted play throbbed very vividly indeed in this Mansoor Khan film.
Ram Leela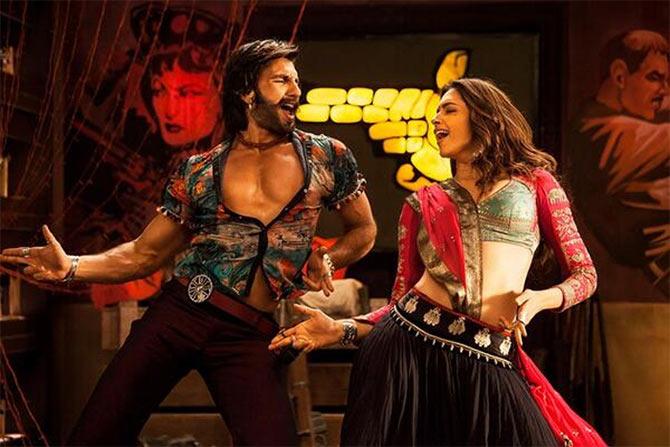 Image: Ranveer Singh and Deepika Padukone in Ram Leela
And now, finally, three Romeos and Juliets that really, really fell short of the grade.

Sanjay Leela Bhansali's opulent and characteristically film, subtitled "Goliyon Ki Rasleela" was a trigger-happy film mired in monumentally stupid plotting, made all the more annoying by the hero and heroine trying too hard to make things steamy.
Ishaqzaade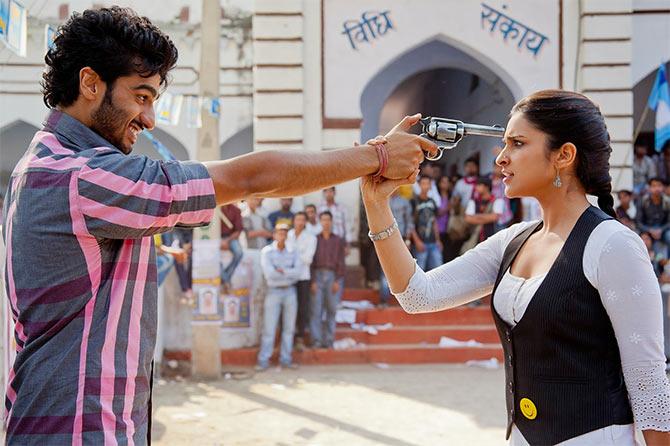 Image: Arjun Kapoor and Parineeti Chopra in Ishaqzaade
Habib Faisal's Ishaqzaade was a well-crafted and well-performed film, which just compounds the exasperation about it being such a shamelessly regressive film, one where Romeo cons Juliet into sex and then ties her up till she falls in love with him.

Sickening.
Issaq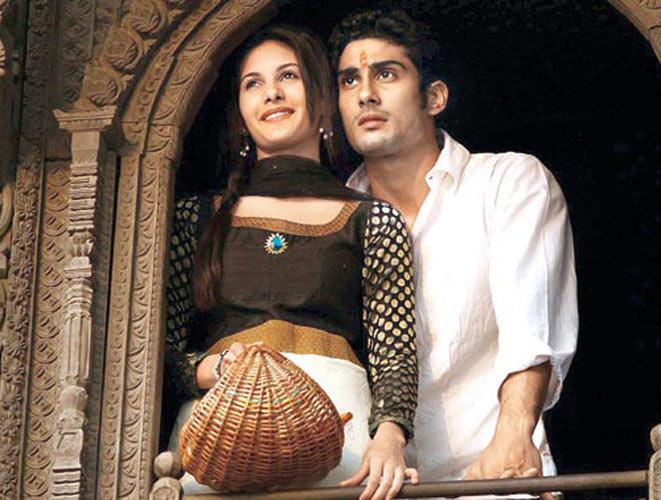 Image: Amy Dastur and Prateik Babbar in Issaq
This Manish Tiwary film is not just a ghastly Shakespeare adaptation but, without question, one of the worst Hindi films of all time.

A horrid Benaras-based film full of dreadful acting -- especially from leading man Prateik Babbar -- this is a repulsive, repulsive take on Romeo and Juliet.