Bollywood stars celebrate Teacher's Day by sharing anecdotes and childhood memories with their teachers.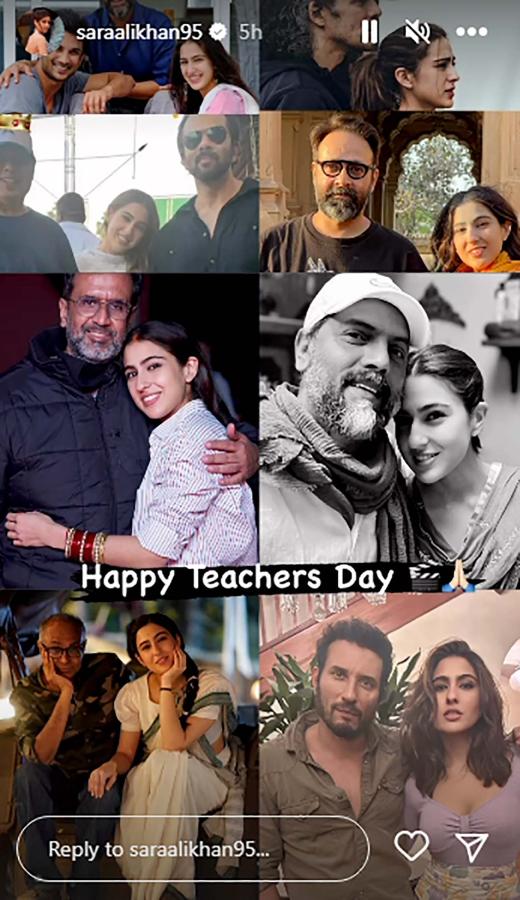 Sara Ali Khan shares a collage of all the film-makers she has worked with to celebrate Teacher's Day.
She starts off with her debut film Kedarnath Director Abhishek Kapoor, Love Aaj Kal Director Imtiaz Ali Khan, Simbaa Director Rohit Shetty, Coolie No 1 Director David Dhawan, Gaslight Director Pavan Kriplani, Atrangi Re Director Aanand L Rai and Zara Hatke Zara Bachke Director Laxman Utekar.
She has also included the directors of her forthcoming films: Kannan Iyer (Ae Watan Mere Watan) and Homi Adjania (Murder Mubarak).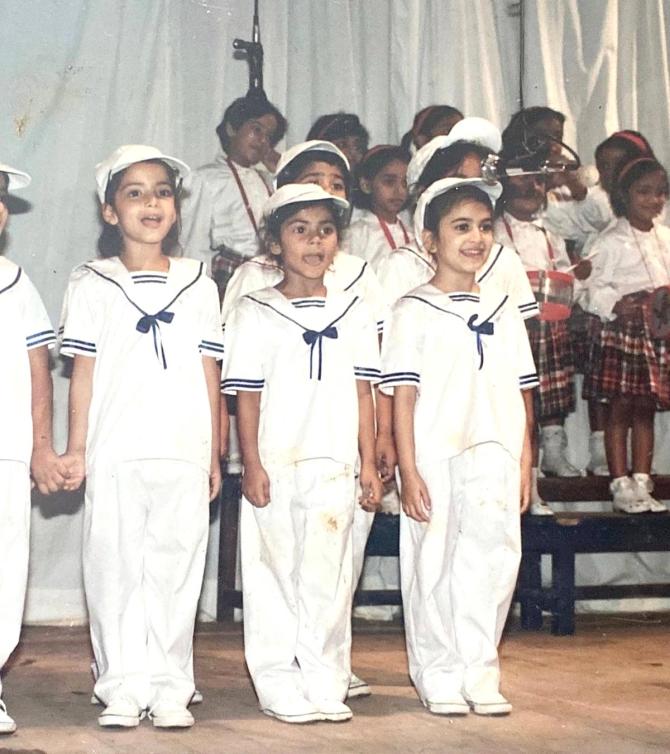 Kriti Kharbanda shares a childhood picture of a performance and writes, '#happyteachersday When I was in Class 2 at Baldwin Girls High School in Bangalore, Mrs Sheila Mathews, my class teacher, looked at me one day and said, 'You have such expressive eyes my dear!'
'She was well dressed, confident and so charming. I was in awe of her! I looked at her straight in the eyes and said, 'Miss, I want to dance in the class play.'
'Next thing I know, I was standing tall on stage, facing an empty hall, with just a handfull of seats filled up front with teachers. That was the first time I danced on stage and felt like I belonged! But so did she.
'She was the first person who saw a fire in me, that maybe even I didn't see at the time. She called in my mother and said we want your daughter to headline the play and my most amazing and supportive mother encouraged me to not just be a part of it but also contributed to our rehearsals post school hours!'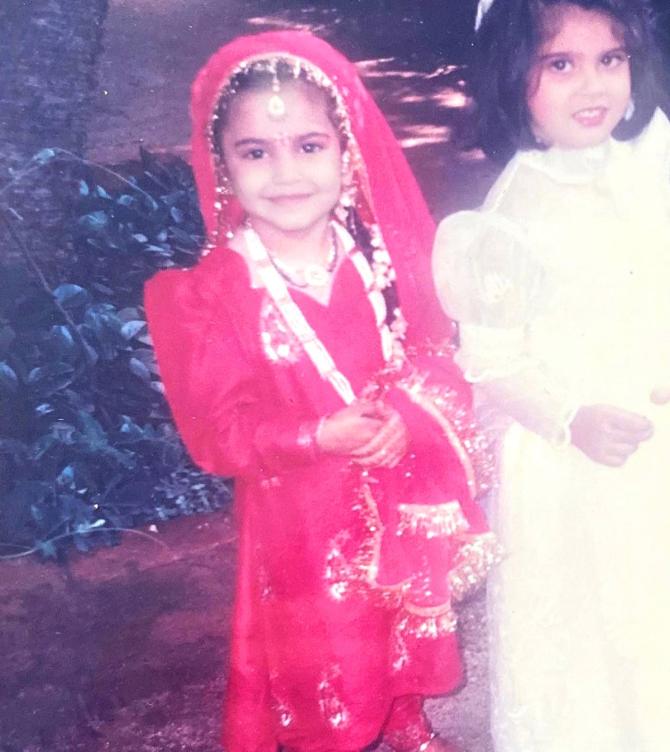 She adds, 'I got very lucky. This was probably the first step I took towards acting, in my own way. I'm grateful for everything that followed. I performed in every lit club activity, auditioned for ads, shot for ads, watched movies day in and day out!
'I genuinely and honestly thought about Mrs Mathews the day I signed my first film too. This teachers day, I want to thank every single one of my teachers, who helped me become a version of myself that I'm so proud of today
'P.S. I don't have a picture from this particular performance, but here's a little something from another performance at school.'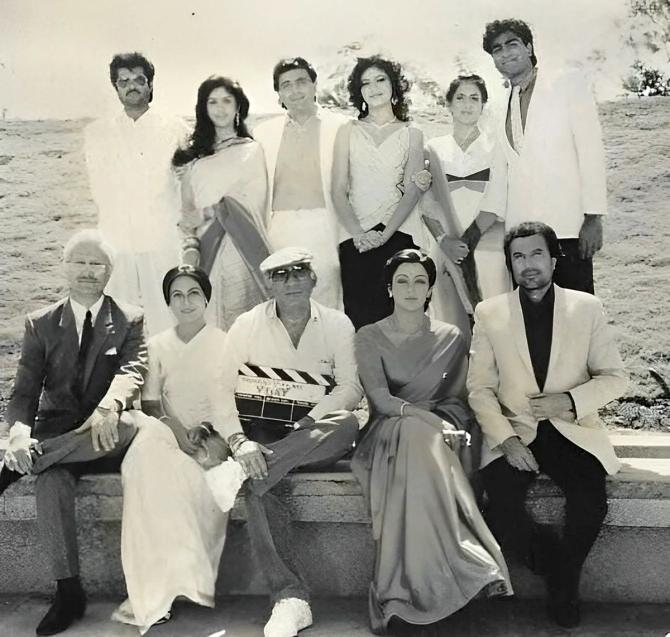 Sonam Khan shares a picture from the sets of her first film Vijay with Director Yash Chopra and the rest of the cast and writes, 'This throwback takes me on a journey back to a time when I stood alongside the legendary YashJi, a mentor who never allowed my humble beginnings to dim the brightness of my dreams.
'On the grand sets and amidst a stellar cast, he enveloped me in an atmosphere of warmth and belonging. YashJi was not just a director; he was a gentle soul who never raised his voice, never chided, but instead, nurtured and encouraged me.
'The grandeur of his heart, life lessons of patience, kindness, and unwavering belief left an indelible mark on my life. His lessons went beyond the world of cinema. YashJi introduced me to the magic of cinema not through preaching but through his actions and his artistry.
'He was a teacher who believed in me even when I doubted myself. Here's to the greatest teacher, mentor whose influence on my life was nothing short of magical. Thank you for everything, YashJi.'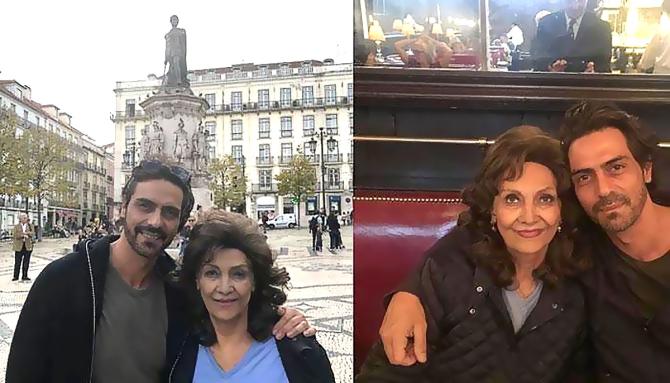 Arjun Rampal shares a picture of his late mother Gwen Rampal and writes, 'MY TEACHER
My teacher lives in heaven, who whispers to me, every now and then, reminds me of the times we shared, the time she shared some wisdom.
Be proud of all that you have achieved, yet stay humble, but strong to your beliefs.
Bring a smile on the face of everyone you meet. You were so considerate kind and sweet.
Make sure those qualities you don't deplete.
Never compare yourself to anyone.
Everyone blossoms in their time to come.
When nervous, anxious, tired, sad or lost.
Just remember who you are and what you were taught.
Don't be wasteful.
Be grateful instead, with your feet on ground.
Recognise the value in whats around and ahead.
Know your reason for being.
Define the reason why you wake everyday.
Make it something you are good at, passionate, that the world would need someday.
Be proud of all that you have achieved, don't fall prey to greed, as that's what will make you deplete.
You will falter, stagger and do some wrong.
For that you must pick yourself up and get strong.
If you break. Repair the cracks with gold.Imperfections are a thing of beauty I am told.
The journeys we all take are golden and one's own. The things you can't change, aren't within our control.
Accept let go and just go with the flow.
You are my son, my student my pride, I live through you now with my heart full and light. Ma.'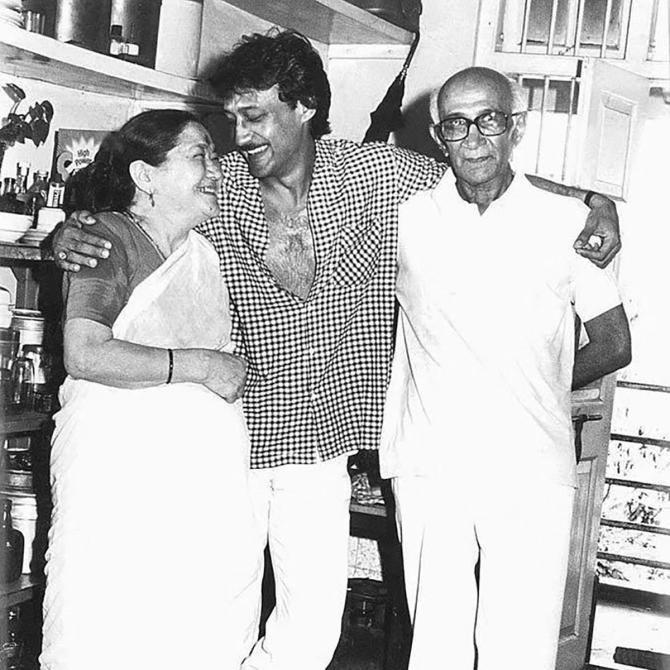 Jackie Shroff shares a picture of his parents Rita and Kakubhai Shroff and writes, 'From my first lessons at home by my parents and sibling to the unforgettable guidance on set with Mr Subhash Ghai, I've come a long way! My school & college teachers will always have a special respect in my heart for moulding me into the person I am today. Happy Teacher's Day Thank you.'
Film History Pics shares a priceless picture of a four-year-old Kamal Haasan receiving the President's gold medal for his debut performance in Kalathur Kanamma from Dr Sarvepalli Radhakrishnan on his birthday, September 5, the reason why Teacher's Day is celebrated on this day.