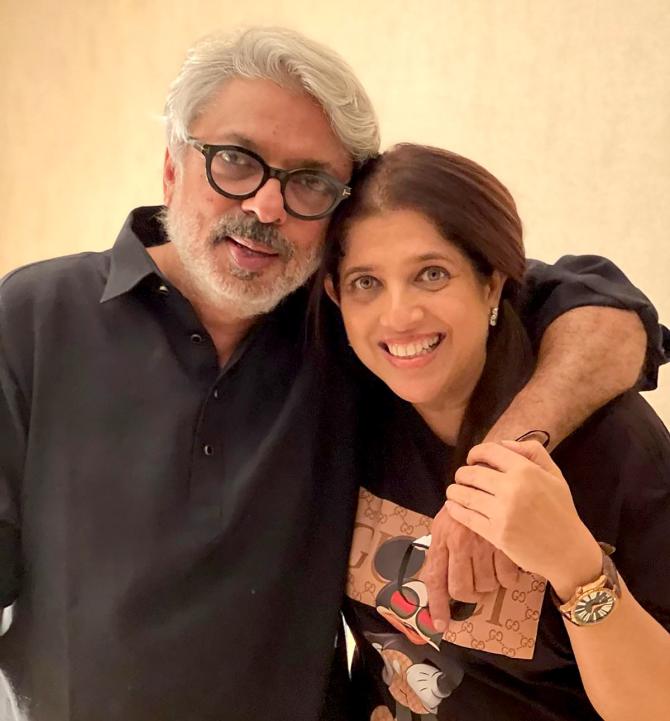 Designer-Producer Shabinaa Khan lost her mother to COVID-19 on Eid.
"She was in hospital for 20 days and was showing signs of recovery. In fact, she was looking forward to celebrating Eid. Then she was gone," a close friend of Shabinaa tells Subhash K Jha.
Shabina is shattered by the tragedy.
"She had lost her father 10 years ago. Her mother was her only support and strength. It will be a long time before she will be able to get over this loss," the friend reveals.
But it's good news for Boney, Anil Kapoor and Sanjay Kapoor and their sister Reena Marwah whose mother has fully recovered from COVID and is back home.
Boney's secretary of many years got the virus in Mathura, and the producer took Mathura MP Hema Malini's help to secure the best possible hospital care for him.
"Initially, when he was hospitalised, the doctors gave him a 10 percent chance of recovery. But now, he is well on the way to recovery," Boney breathes a sigh of relief.
He has taken both shots of the vaccination as have his children, Arjun, Anshula, Janhvi and Khushi.
Hema Malini lost Markand Mehta, her secretary of 40 years, to COVID, and she says it will be difficult to get over the loss.
"He was part of our family," she says.
"My children were as close to him as I was. This COVID is now in our homes, claiming the lives of our loved ones. We don't know who will get it next," says Hemaji. "We can only take the vaccination and exercise precaution. But is that enough?"