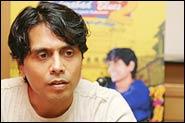 Every penny we have earned so far has gone into this movie," says Elahe Hiptoola, producer of Hyderabad Blues 2. What is not stated is this: "It all depends on how this movie fares."
Hiptoola, as well as director Nagesh Kukunoor, are no strangers to the Friday syndrome, having produced and directed (Kukunoor directs and produces all his movies) five films in the last seven years.
Kukunoor calls it a sequel in the 'truest sense', in terms of the fact that the story picks up six years from the time the previous movie ended.
It is 'anti-slick', as he calls it. What it means is that you will not see "glamourised, pre-processed packaging".
Kukunoor explains, "You know, all those jump cuts, and smart slow-mos. I think Indian directors see too many John Woo movies. He is like the father of all slow-mos. Sure, my movie will be slick when it warrants slickness. Not otherwise. There will not be any compromise on the content."
Hyderabad Blues 2 released on July 2. Over the weekend, the film hasn't created wonders at the box office. It might just swing a surprise, however, like the earlier movie did. Having released in only one theatre hall in Mumbai, strong word of mouth and its novelty drew people to watch and appreciate the first film.
Now, "it's been five movies in seven years," says Kukunoor. "Not as good as making a movie a year, which is what I would have loved. I fear complacency."
It all began in 1995 when Kukunoor came down from the US to cast for his brainchild. It was called Hyderabad Blues. A biopic of sorts, it touched upon displacement and the search for a partner with touching honesty. It wasn't a well-made movie, in terms of production values, but every metropolitan moviegoer was drawn to its earnestness and novelty.
"We met, made Hyderabad Blues, and I haven't wanted to do anything else since," says Hiptoola, a petite five-foot dynamo who was trained to be a lawyer; then assisted India's foremost fashion designers Abu Jani and Sandeep Khosla, and later branched out on her own with a boutique, Elahe, in Hyderabad.
And then came Kukunoor. And perspectives and priorities changed. Movies were going to be the mainstay.
Kukunoor, though, has a marked fondness for Goan Wendell Rodricks' creations, as a trip to Mumbai's lifestyle store, Westside (who provided the wardrobe for Hyderabad Blues 2), showed. The man's eyes glowed when he saw a few of Rodricks' prêt creations on the racks.
As Hiptoola says, "It's been hugely entertaining, a wonderful experience. Each movie brought with it its own unique set of highs and experiences. Like Hyderabad Blues was the time we started on this wonderful journey. Rockford is another movie to remember. We met with a life-threatening accident while location-hunting in Yercaud [a hill station in Tamil Nadu]. Bollywood Calling, a fun movie all the way. Teen Deewarein, which we thought never got its due. It was not promoted well. And now, Hyderabad Blues 2. Working with the same team, pretty much the same cast. It's reliving the fun all over again!"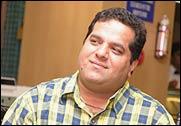 Moviemaking, for SIC Productions (the movie house that Kukunoor and Hiptoola have founded), has not been just about making movies. It is also about having fun, yet being professional.
Vikram Inamdar, businessman-cum-actor who plays Sanjeev Rao, Kukunoor's best friend in the Hyderabad Blues movies, says, "I was just out of a serious operation at the time Nagesh called me for Hyderabad Blues 2. My leg was swollen to that size [he says, with his palms five inches on either side of his left leg], and I was in horrible pain. But all credit to Nagesh and his team. They made me feel totally cared for, made sure that most of my shots required that I be seated."
Jyoti Dogra, a New Delhi theatre artist who is now working in Anurag Kashyap's Gulal, and who plays Ashwini, Kukunoor's wife in the movie, says, "They were like clockwork. Very well organised, very well planned. They made us feel welcome. Of course, they were also mean to me. They kept telling me that I would never be able to better Rajshri Nair [who first played Ashwini in Hyderabad Blues]!
"Let me tell you what my first and last shots were. I just have to say this! The first was very easy. It's the shot you see in the promos of the movie. I had to get up from my bed, walk half-asleep to where Nagesh was sitting at the doorstep, sit down and plop my head on his shoulders.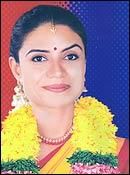 "But it was one of my final scenes that was very tough. I had this scene that was an outburst. So to prepare for it, I wrote down the story of my life thus far. Wrote down all my struggles, all my fears and apprehensions about the industry, and it was such a sad story at the end of it. Then I read it, looked into the mirror and tried various ways of crying. Thinking about it now, it's so funny, but back then I was so, so worried!"
Moviemaking, for SIC Productions, is also about casting well. Hiptoola says, "When people tell me, 'Oh, you've acted brilliantly,' I am like, hello, that is what I am like in real life." And that would be, talking a mile a minute, enthusiastic, and the main 'man' who brings in the money for their ventures.
As for Kukunoor, it is all about acting and directing in the movies he makes. Over the years, he seems to have worked out a pattern: writing, writing, writing – "It is my therapy. I can't ever not write. At any given point, I have six scripts ready to go." – in the US, and then coming down to India to make the movies that do get the funding.
And no, Hyderabad Blues 2 wasn't pre-planned. "Two months ago, I was just thinking what could have happened to Varun Naidu [the character he plays] and Ashwini," Kukunoor says. "I wrote it out and here we are, with Hyderabad Blues 2. If it were pre-planned, I would never have waited so long to make it. I would have cashed in on its popularity earlier.
"Rajshri couldn't make it for our movie this time. She did the reverse of what Varun does. She got married and went to the States! I think she is in Cincinnati now. We did contact her, asking her whether she would be interested, but there were visa problems involved. With the visa rules being as they are these days, there was no telling how long we would have to wait. Finally, I said, okay, let's go with someone else, and roll with it."
Kukunoor is not worried about how his movie fares. "I have a niche crowd that is appreciative of my work. My movies are for a world audience. You know, I made Hyderabad Blues for a global audience. To my surprise, it fared fabulously here [in India]. So my movies are for anyone who wants to see them.
"You won't see dramatic changes in Hyderabad Blues 2. Its core is how men are boys at heart. And it etches the gender divide clearly. So my characters wouldn't do or say anything they wouldn't normally do or say. They are the same; they are just faced with different circumstances. They are real people. The movie was shot in real homes."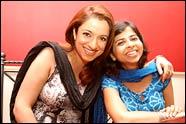 Hiptoola adds, "It's funny how every time it is Nagesh whom people look up to, to buck the trend. It happened with Hyderabad Blues, Rockford, Bollywood Calling and Teen Deewarein. The films got him so much respect. I am not worried about other films releasing at the same time. I have my audience that is loyal to Hyderabad Blues. The person who goes to see it will not then turn at the last minute to, say, Deewaar or Main Hoon Na. Whereas others who go to the theatres to watch the more mainstream movies may just spill over to Hyderabad Blues 2."
Meanwhile, Kukunoor is hard at work on what is most likely to be his next project, called 90 Days. It is about how a terminally ill man gets a windfall. "Yeah, I think that is most probably going to be next," he says. "And maybe a movie adaptation of a book. So far I have shied off books on screen because it is tough to reproduce what is in a book on screen. Also, because I have always believed in writing my own stories. But let me not tell you what I want to adapt on the screen. I will probably get lynched if it is known!"
Click here for More Features