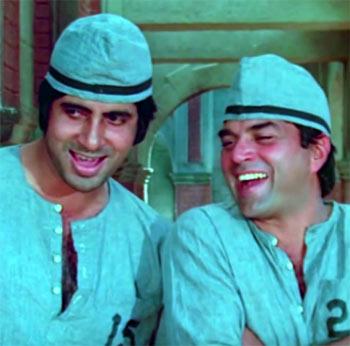 On Ramesh Sippy's 70th birthday, we celebrate the man and his milestones.
It must feel incredible to be the man behind THE film, one that only grows more mega in stature and public memory, one that's an irreversible part of Indian pop culture, one that has a lifelong dibs on all things blockbuster.
Sholay is looked upon as something of a national treasure and Ramesh Sippy's greatest contribution to Hindi cinema. And while it is all of those above things, Sholay is not the only film Sippy has directed and definitely not the only one he deserves to be lauded for.
His charismatic showmanship created an appetite for raging action pieces and glamorous ideals of good and evil in maverick daredevils and formidable foes.
Producer G P Sippy's son was drawn to the arc lights right from the beginning, even acting in some films as an adolescent. He played a young Pran in the black and white Kishore Kumar comedy Bewakoof and pitched in an appearance in father's home production Bhai Bahen.
Fast forward to a couple of years, more inclined to make movies than complete a course at the London School of Economics, he returned home to learn the nitty-gritties of filmmaking on his dad's Mere Sanam and I S Johar's Johar-Mehmood in Goa.
At 22, he was ready to make his directorial debut.
If Andaz put him on the map, Seeta Aur Geeta upped his game and Sholay, well it turned him and everyone associated with it into an icon.
Sholay's cult led to unrealistic expectations from Sippy.
Shaan's glitz, Shakti's intensity and Saagar's beauty couldn't meet them.
As for the abysmal Bhrashtachar, Akayla and Zamana Deewana, they didn't even care to try.
Somewhere in between, Sippy recalled the feeling of making history, this time for small screen, with his ambitious partition drama, Buniyaad.
Hopefully, the director, who has not had a release in over two decades, will show off some of his old touch in the much-delayed Shimla Mirchi later this year.
On his 70th birthday on January 23, we celebrate the man and his milestones. Make sure to vote for your favourite in the poll below!
Andaz (1971)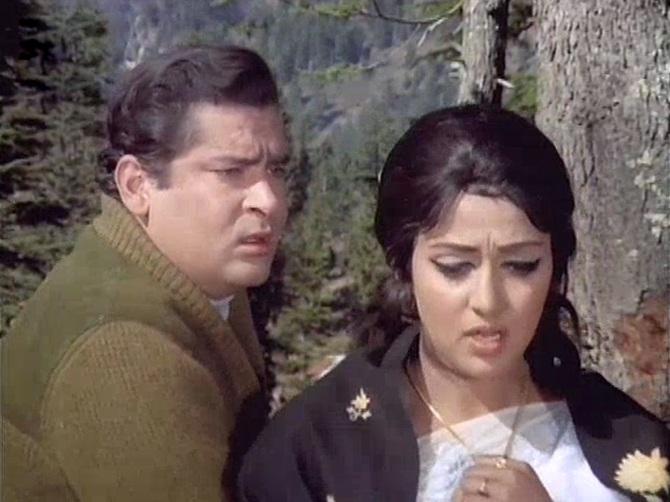 Andaz rehashes the 1966 French drama, A Man and a Woman to tell the story of two lonely widowers and single parents, played by Shammi Kapoor and Hema Malini.
Back when overwrought melodrama set the tone for such circumstances, Sippy's restrained, tender depiction of adult relationships made for a refreshing change.
And while he amply cashed in on the Rajesh Khanna hysteria around the motorcycle ditty, Zindagi Ek Safar Hai Suhana, it's the platform he gives Shammi to flex his underutilized talent and Hema to shine beyond the realms of eye candy that reveal his foresight as a filmmaker.


Seeta Aur Geeta (1972)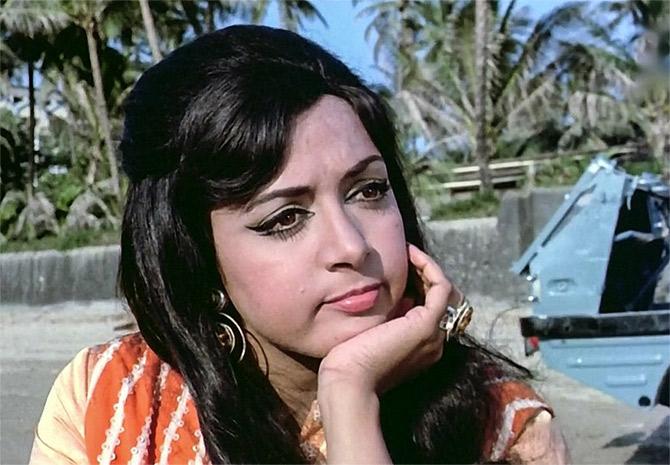 Ram Aur Shyam meets Cinderella and a pair of twin sisters unknowingly swaps places to hilarious results in Sippy's eternally entertaining, Seeta Aur Geeta.
Even if it wasn't consciously trying to be about girl power, its unmistakably empowering tone, immortalized in Hema Malini's spunky double role, makes it hard to perceive as anything else.
Sholay (1975)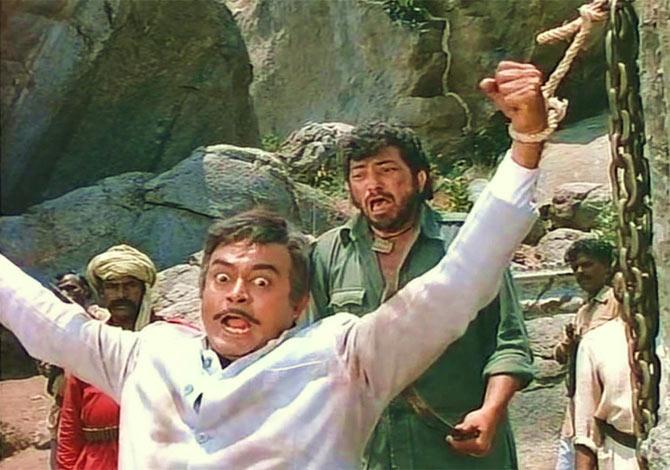 Sippy's association with writer duo Salim-Javed, which began on Andaz and Seeta Aur Geeta, peaked with the granddaddy of all blockbusters: Sholay.
Supposed to be set against the backdrop of war, Sippy eventually decided to opt for a rustic milieu beleaguered by a brutal bunch of bandits in the tradition of Western. What ensues is cold, cruel and so darn compelling.
There's nothing one can say about its larger-than-life canvas, slick technique, popular characters, punchy dialogues and action-packed wizardry that's not been said already. Sholay is self-explanatory.
Shaan (1980)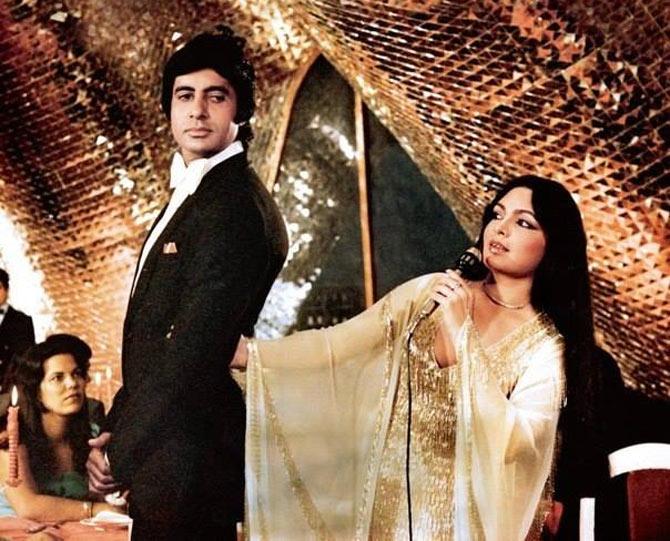 Modeled along the lines of a Bond vehicle, Sippy moved the action from the villages to the cities in his swanky actioner, Shaan.
Shaan has its standalone moments. Somewhere though its overblown screenplay got too busy juggling a suave villain, his state-of-art den and costume-coordinated henchmen, bromance and ceaseless game of two can play at this, glittering sets starring gorgeous girls and choreography and elaborate stunts to distract from an unwieldy plot.
Shakti (1982)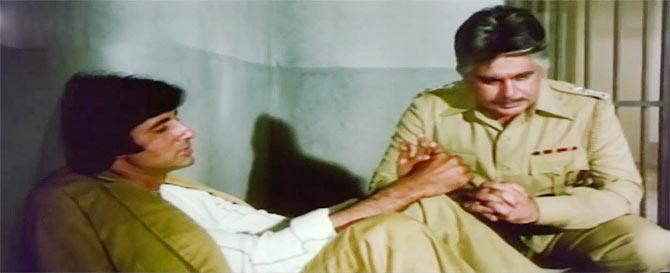 One of his most uncompromised and underrated creations, Ramesh Sippy's Shakti is not just memorable for pitting Dilip Kumar and Amitabh Bachchan against each other.
While the casting led to much hype, its heft lies in its layered examination of strained father-son ties.
One's resentment, another's reserve and the widening gap it leads to even as they hang on to their respective ideologies like some sort of defence mechanism is masterfully realised under Sippy's sturdy vision.
Saagar (1985)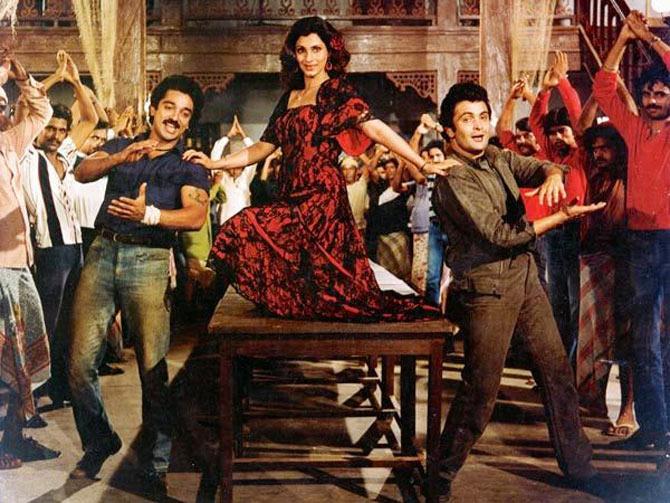 Sippy took a break from the 'angry young man' wave to showcase his beautiful leading lady Dimple Kapadia at her sensual best and facilitate her magnificent comeback to silver screen with the scenic Saagar.
Throw in a passionate Rishi Kapoor and expressive Kamal Haasan and the Goa-based love triangle, high on Rahul Dev Burman melodies, is good to go.
Saagar gets a tad too muddled for its own good in the third act but there's no denying its 'treat for the eyes' reputation.
Buniyaad (1986)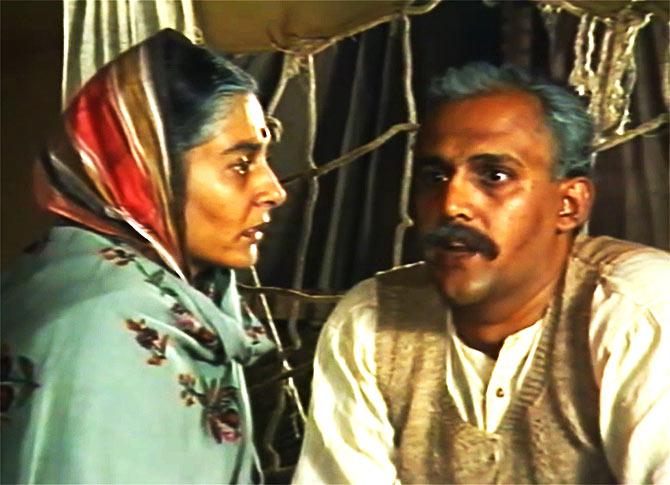 Long before the advent of Netflix, Sippy's small-screen Sholay revolutionised the TV scene with its ambition and scale in the Manohar Shyam Joshi penned Buniyaad.
Shot on film for its first 25 episodes before handing over the baton to Jyoti Sarup, Sippy chronicles the lives of a lower middle-class joint family coping with the aftermath of Partition with sympathy and realism.
Interestingly, Sippy (then married to Geeta) got involved with its most popular stars Kiran Juneja (playing Veerawali) during the making of Buniyaad. Following a divorce, he remarried in January 1991.