Anushka Sharma turns 27 on May 1!
Things couldn't get better for Anushka Sharma. Both her turn as producer and performance in NH10 received tremendous appreciation.
Even her cricketer boyfriend Virat Kohli couldn't resist gushing about his ladylove's success on Twitter.
And with Anurag Kashyap's Bombay Velvet and Zoya Akhtar's Dil Dhadakne Do lined up for release exciting times lie ahead for the perky star who made her debut in Aditya Chopra's Rab Ne Bana Di Jodi opposite Shah Rukh Khan half a decade ago.
Ace filmmakers, A-list heroes, blockbuster successes, Anushka is a rare case of having their cake and eating it too.
Speaking of cake, PK's pixie-haired Jaggu turns all of 27 on May 1. Here's a glimpse of her ah-mazing life in pictures.
Bling it on!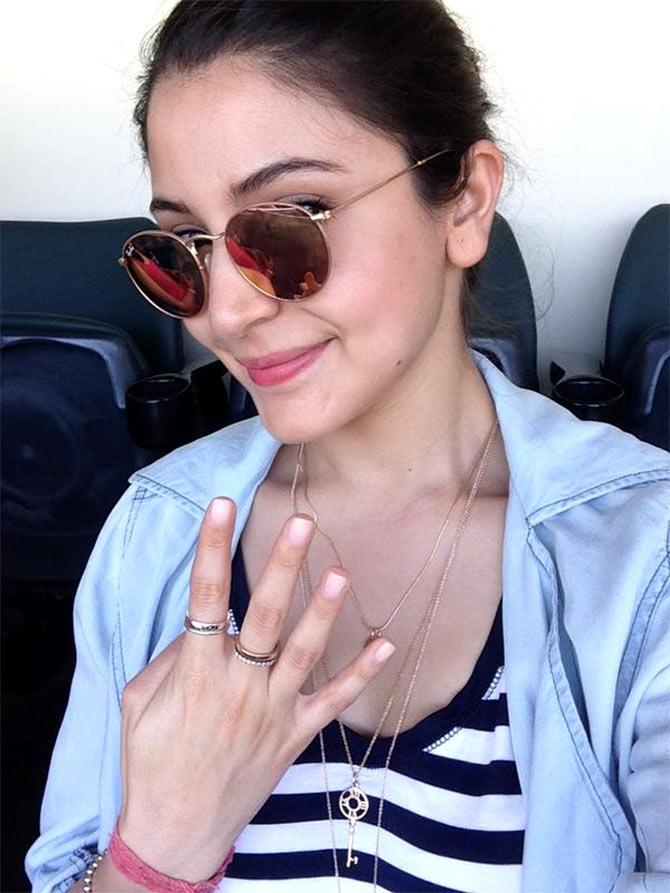 Not so fast, snoopy fellas! There's no engagement ring yet but we all know who holds the key to her heart. Wink, wink.
Top Gear!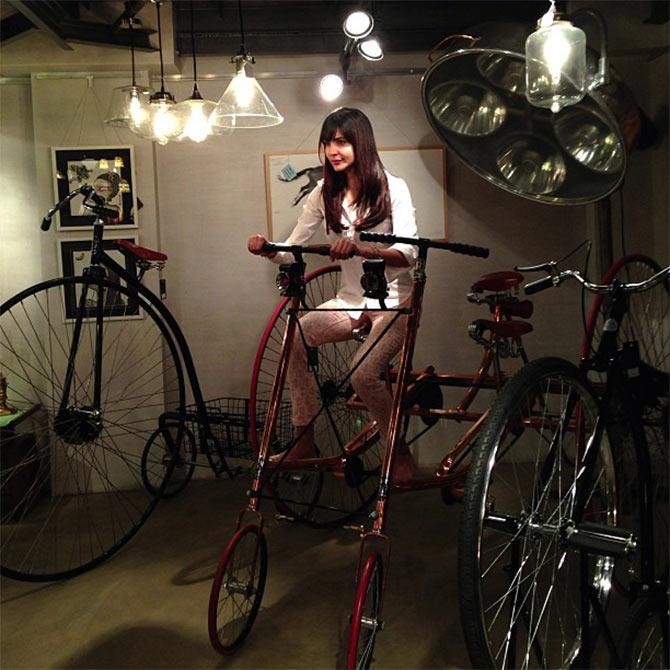 If ever they decide to do a Jo Jeeta Wohi Sikandar remake, you know she's your girl, Bollywood! Right, Aamir?
Vanity fair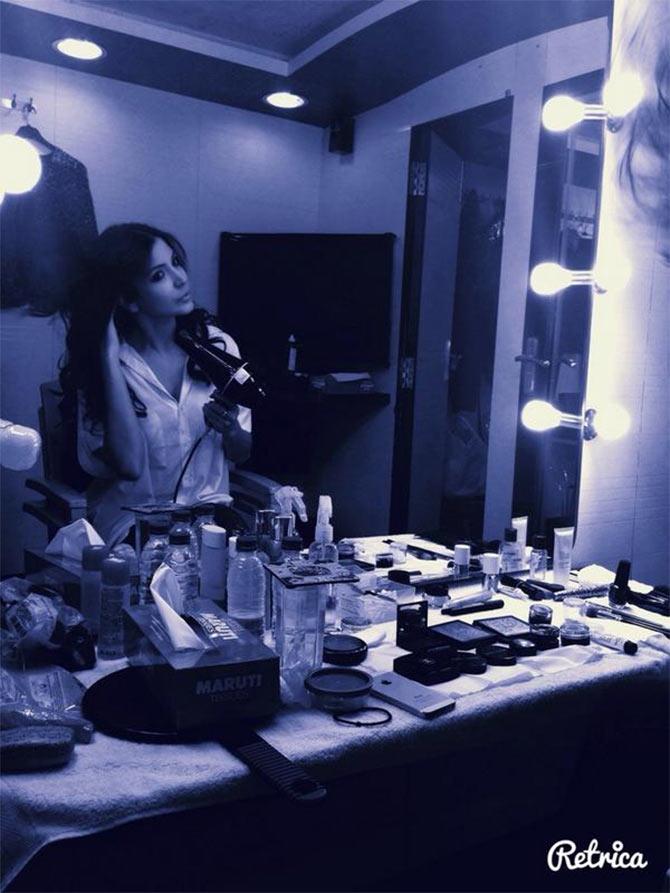 Want a glamorous peek into just another day at work in Anushka's life? Here's your chance.
Home Sweet Home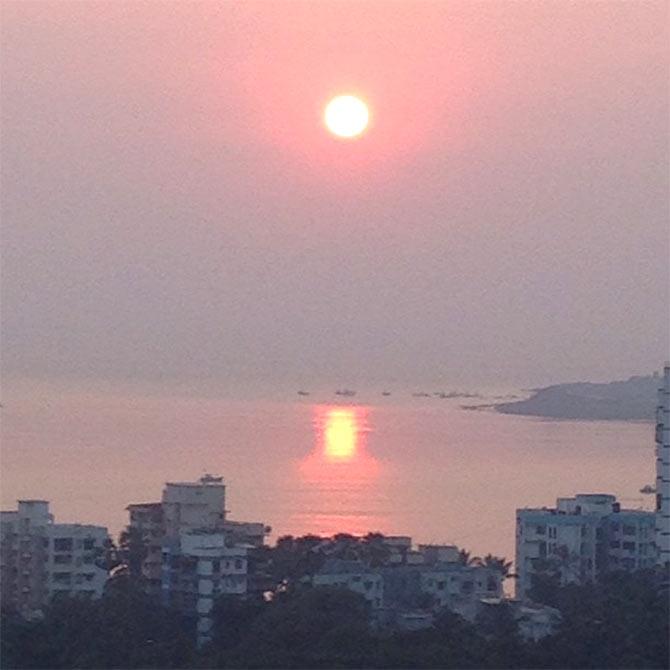 Isn't admiring sunsets from a sea-facing balcony what every celebrity hankers for?
Anushka moved into her dream house, somewhere in suburban Mumbai, a few years ago. She calls it her "biggest extravagance."
Clearly, the indulgence proved to be lucky in more ways than one.
Leg-go gal!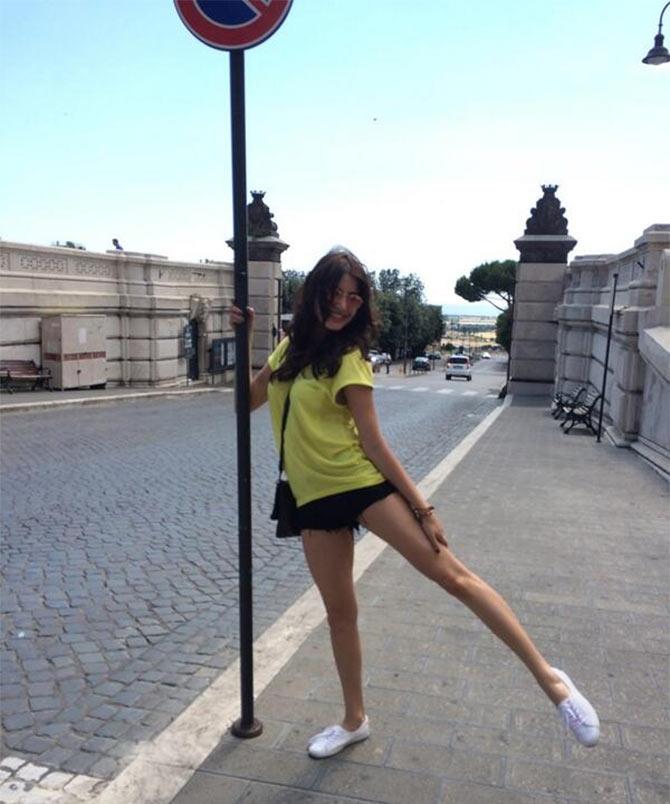 Anushka dons a casual chic avatar to explore the glorious streets of Italy. Although her chirpy mood suggests she's all set to break into a Gene Kelly-inspired jig.
Masterchef Sharma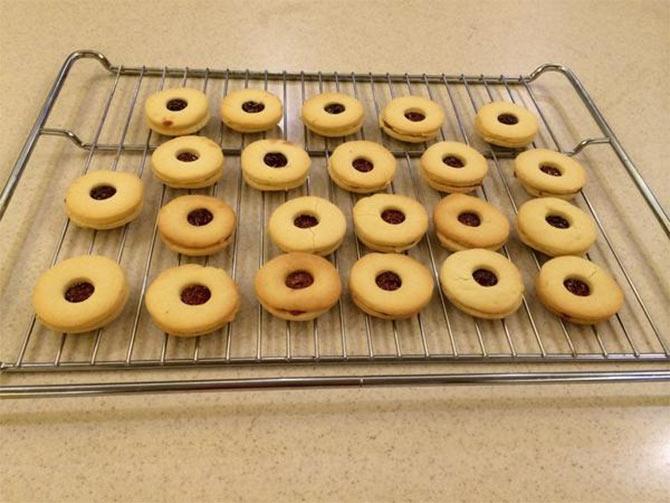 Looks like the golgappe-chomping champion is also an excellent cook.
At least, this batch of fresh-off-the-oven jim jam biscuits, baked in her mum's company, is making us drool and nod in agreement.
Roll the red carpet for the lady!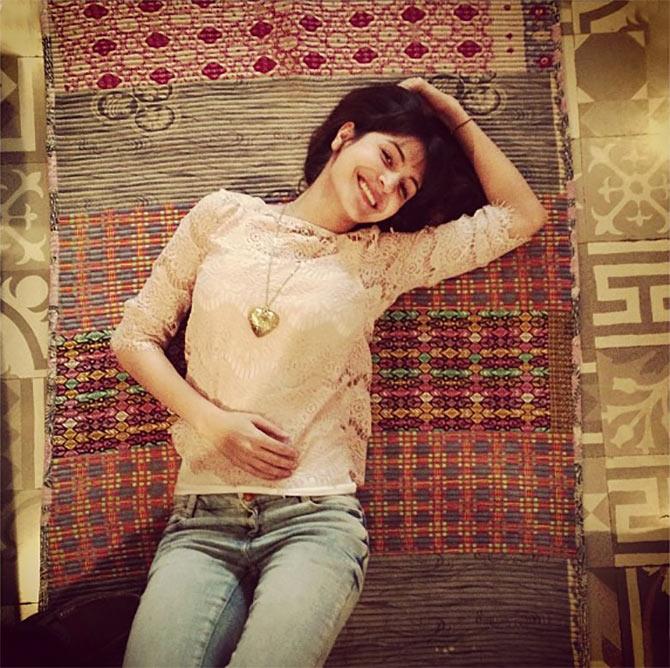 It's not exactly a red carpet yet haven't seen anyone so cheerful on one since Aladdin and Jasmine's romantic flight in A Whole New World. Have you?
Godspeed, Taani Partner!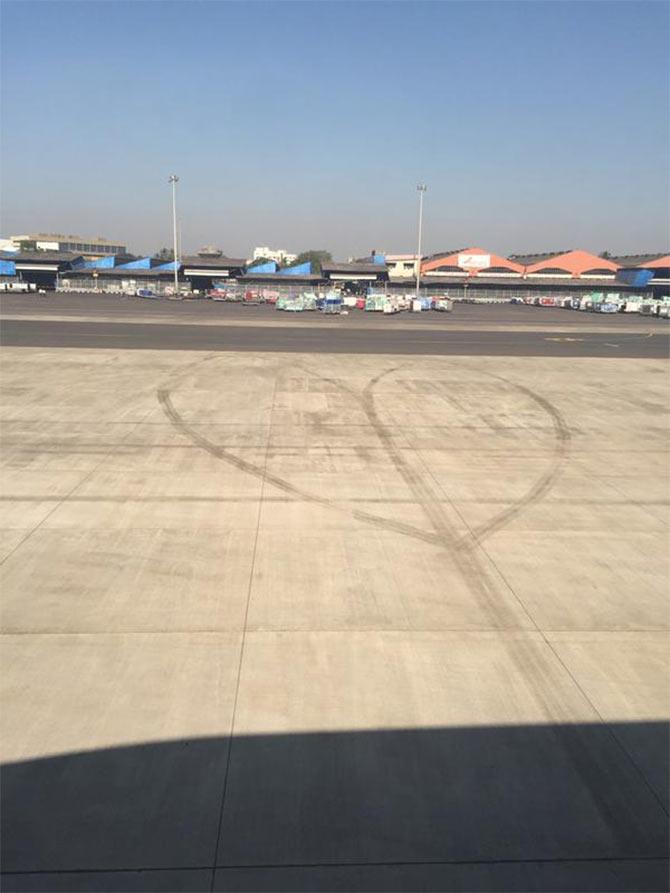 "Taking off for Dubai ?#PK promotions. And look what a lovely send off I get from the Tarmac," she tweets.
Now isn't THAT sweet? Perks of being a Bollywood sweetheart.
Seafoodie!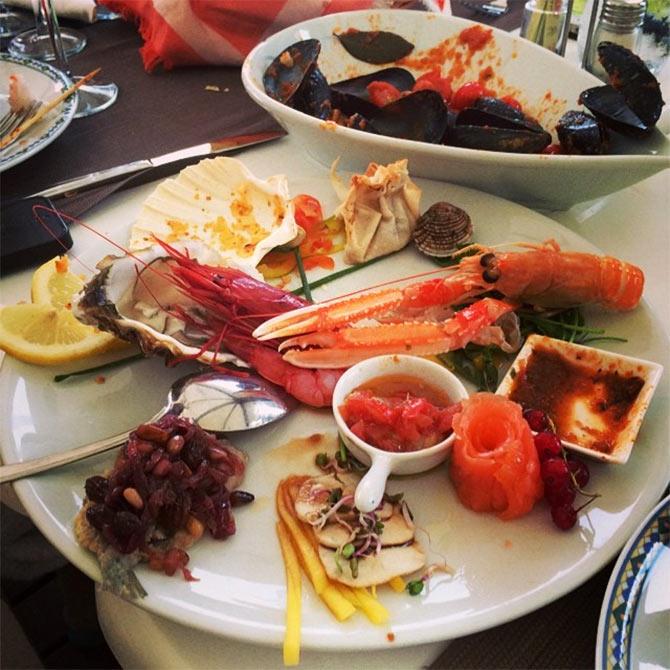 Would you believe super skinny Anushka is quite the foodie? "Bhukkad," in her words. Or so her Instagram feed would have us believe.
Quite a spread of seafood delicacies, that!
Gooey kinda love!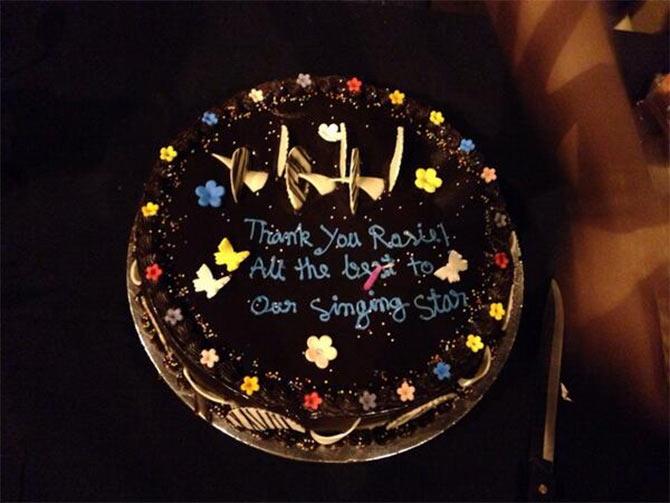 That's one sinfully chocolaty cake, all right. The star of Anurag Kashyap's much-hyped latest shared this mouth-watering picture in April last year to share how the makers rewarded her smoldering jazz singer Rosie Noronha on wrap-up day.
So then, here's to more cakes, candles and sweetness, ah-mazing Anushka!