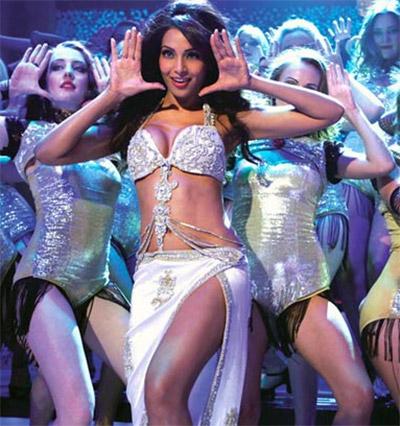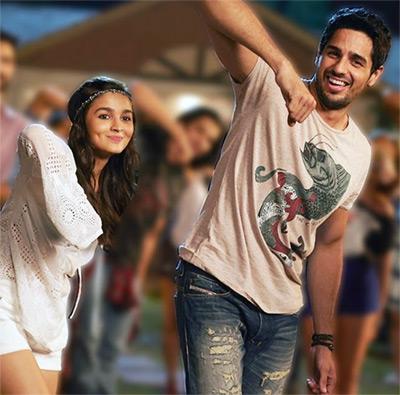 Alia Bhatt and Sidharth Malhotra's Kar Gayi Chull is the latest song to praise Bollywood's heroines.
Liked the trailer of Shakun Batra's dysfunctional family drama Kapoor & Sons?
Featuring a perfect mix of eye candy and talent, the film -- starring Sidharth Malhotra, Fawad Khan, Alia Bhatt, Ratna Pathak Shah, Rajat Kapoor and Rishi Kapoor -- is already making waves for its soundtrack.
What caught our attention are the lyrics of its breezy party track Kar Gayi Chull. Especially the part that goes: Kya naache tu Dilli, hile hai London... Matak matak jaise Raveena Tandon.
There's no denying the 1990s mast girl's booty shaker skills but she's not the first actress to make it into the league of Bollywood song lyrics.
Take a look.

Main lagti hoon Sridevi, Naaka Bandi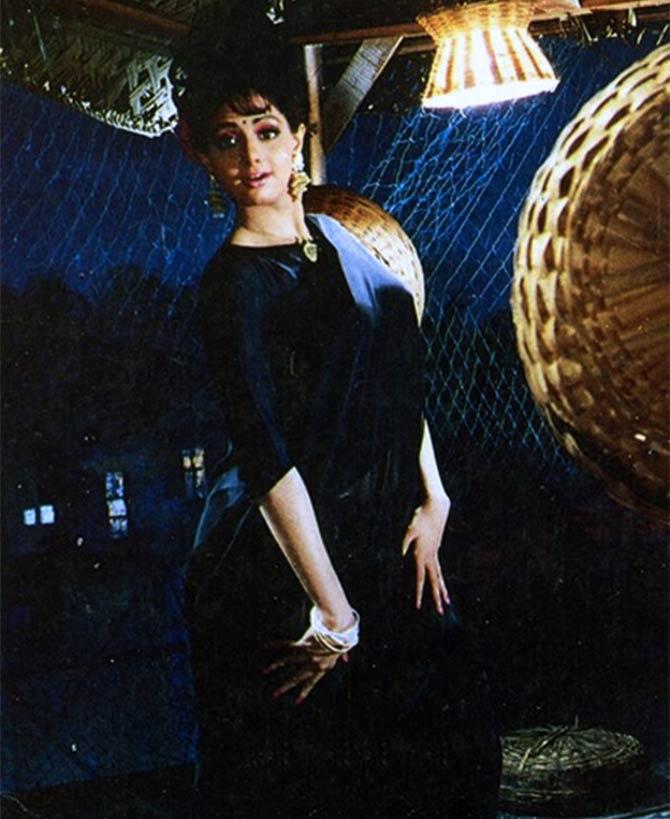 Trust the erstwhile numero uno to pay an entertaining tribute to yesteryear beauties from Meena Kumari to Mala Sinha in the Naaka Bandi song that only begins with Rekha ko dekha tune Hema ko dekha before asserting her own identity Main lagti hoon Sridevi.

Ek din sapne mein dekha sapna, Golmaal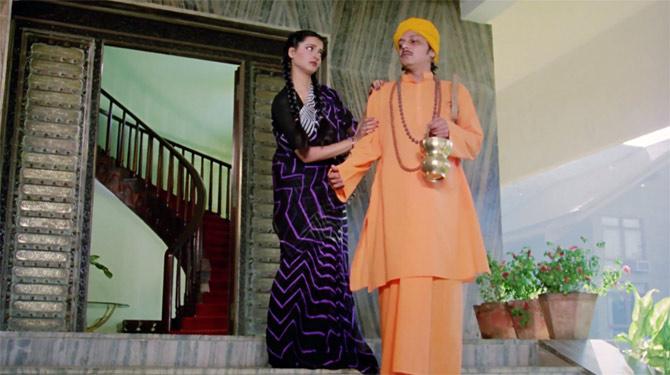 If you thought this fun RD Burman composition was only limited to Amol Palekar's great Amitabh Bachchan dream, listen again.
Part of his reverie includes A-list heroines too, 'Daayein mein Hema (Malini), baayein mein Zeenat (Aman), Samne Rekha, Pichhe jo dekha.'

Stop That, Gambler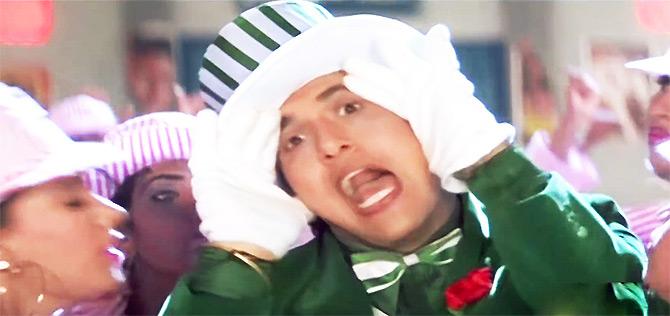 Only a senseless rap track could come up with something as far fetched as Govinda rejecting two of Bollywood biggest heroines in one go.
Sample this:
Madhuri Dixit mili raste mein. Khaaye chane humne saste mein. Usne kaha tere sangh shaadi rachaon. Ghar tere aake mein parathe pakaon. Madhuri ko kaha mere ghar na aana. Sridevi ko bol diya naa baba naa.
Despite its nonsensical lyrics, Stop That's popularity endures.

Madhubala, Mere Brother Ki Dulhan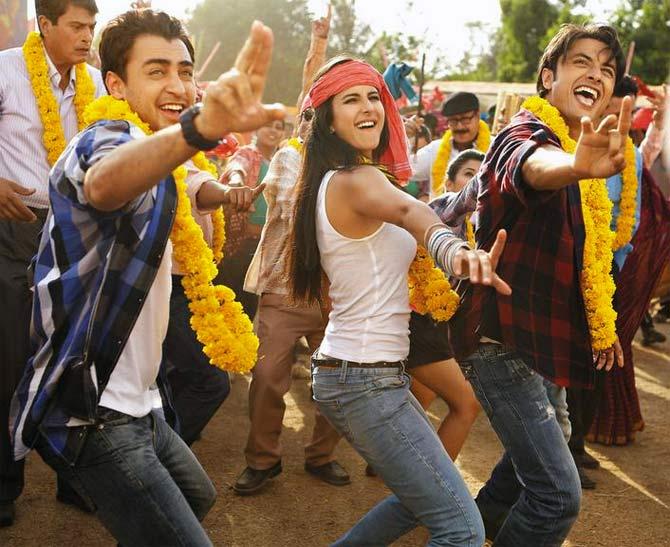 One glimpse of Anarkali in the Mughal-E-Azam poster and a glass of cool bhaang is enough to get Ali Zafar raving about the gorgeous legend with Katrina Kaif and Imran Khan in tow to lines like --Panghat pe naache, naache re naache Madhubala.

Tu ban jayegi madhuri, Main Madhuri Dixit Banna Chahti Hoon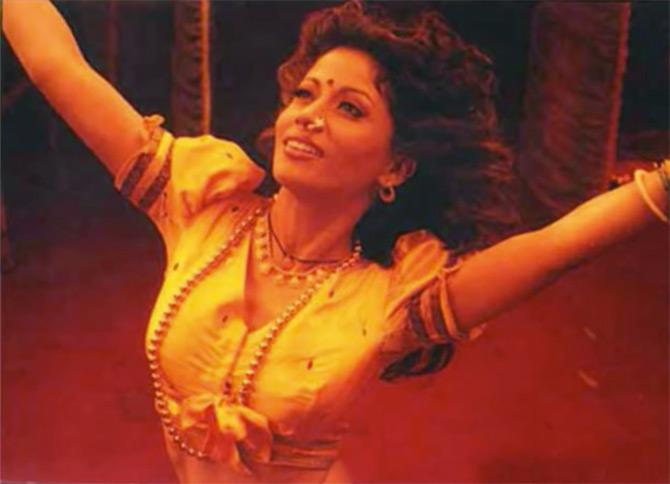 But natural to expect a song dedicated to Madhuri Dixit in a movie revolving around a fan girl's aspirations in the attention-grabbing title Main Madhuri Dixit Banna Chahti Hoon.

Urmila Yeh Urmila, Kunwara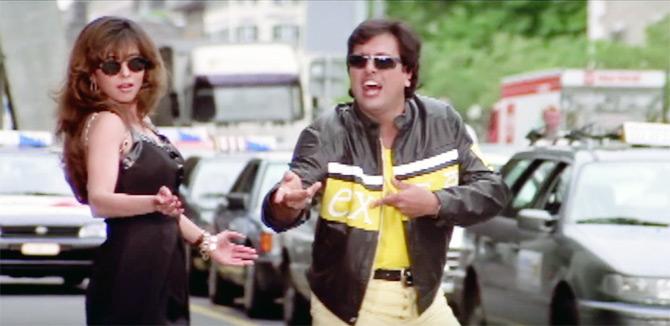 The newly married Urmila Matondkar's post-Rangeela adulation is unmistakable in the manner Govinda serenades her in Kunwara's eponymous ditty: Urmila yeh Urmila yeh Urmila. Dil mein mere pyaarwala gul khila.

Bebo Mein Bebo, Kambakkht Ishq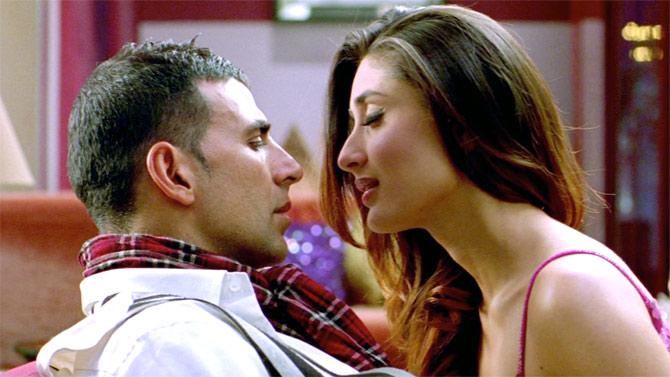 And in some cases even their pet names become immortal. Take Kareena Kapoor in Kambakkht Ishq for example, where her 'Bebo' goes on a seduce Akshay Kumar spree in sparkly sequined mini.

Gore gore mukhde pe kaala kaala chashma, Suhaag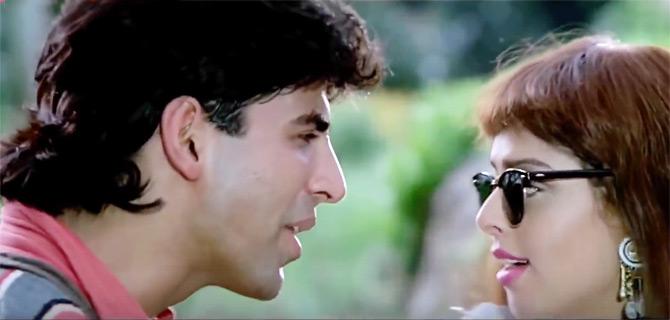 Though specially written with Karisma Kapoor in mind, Suhaag chartbuster -- Gore gore mukhde pe kaala kaala chashma, Tauba khuda khair kare khoob hai Karishma -- was eventually filmed on its other heroine Nagma and Akshay Kumar after the blue-eyed star gave the producer grief over dates.

Saaton janam tujhko paate, Hero No 1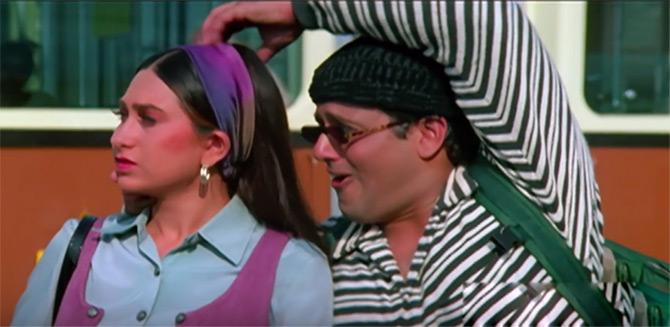 Speaking of Karisma, there's Govinda and her doing the rounds of famous Bollywood couples in real life from Dilip Kumar-Saira Banu to Rajesh Khanna-Dimple Kapadia for the silly courtship song -- Jo tu hoti Dimple Kapadia hum bhi toh Kaka hote, so on and so forth.

Bipasha, Jodi Breakers
'Bips, you got the eyes, you got the lips
Now c'mon shake shake shake you hips.'
Terrible movie, terrible songs but Bipasha's ego certainly got a boost from a song written after her.

East or West, Judwaa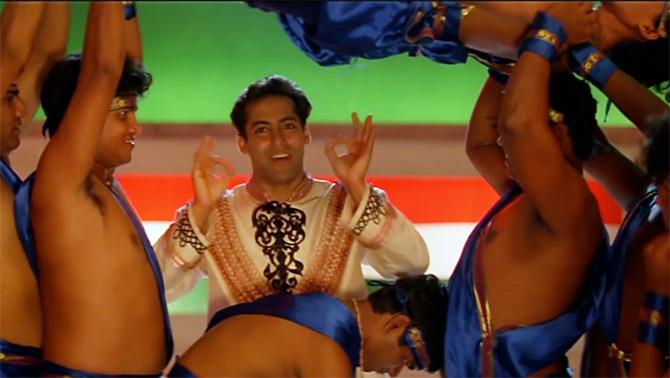 Salman Khan applauds the success of various Indian luminaries in the field of politics, philanthropy, art and cinema in Judwaa's patriotic pop number East or West India is the best.
Part of his flattery is reserved for beauty queens turned Bollywood newbies 'Aishwarya Rai Wah Wah, Sushmita Sen Wah Wah' whom he went on to romance in Hum Dil De Chuke Sanam and Maine Pyaar Kyun Kiya respectively.