'I have never been in a situation where someone would use someone and hurt their own friends.'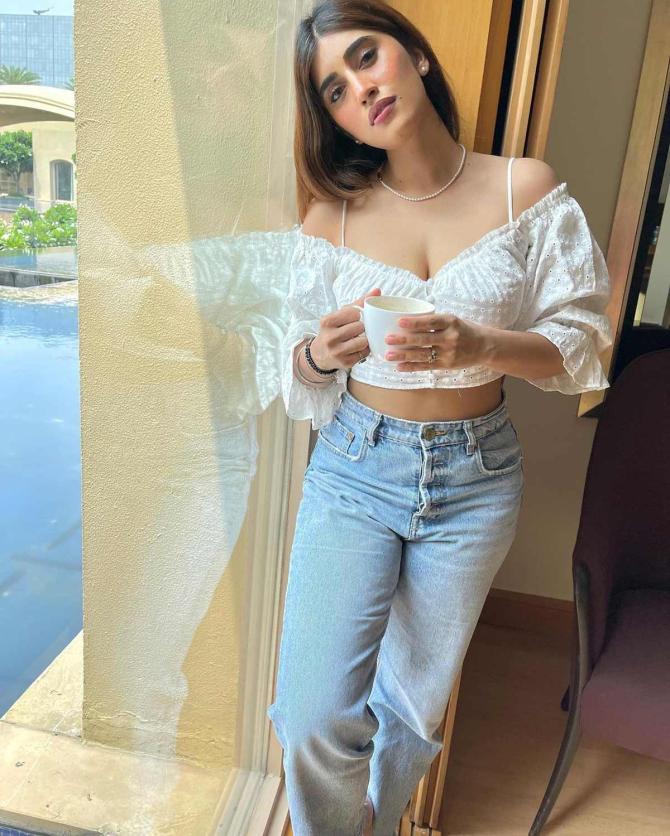 Akasa Singh may have been friends with everyone in Bigg Boss 15, but they didn't save her from getting evicted from the house.
The singer-songwriter didn't quite see it coming and she tells Rediff.com Senior Contributor Rajul Hegde, "I think it's weird to be out at a time when I was finally finding my voice and taking a stand."
Did you expect your elimination?
I felt I would go in the first week itself because I was so lost in the house.
I realised I am so different from what is meant for the show.
But in the last one week, I was building good bonds, and beginning to sort of open up.
I think it's weird to be out at a time when I was finally finding my voice and taking a stand.
I think I am feeling a little low now, as I grew very attached to the place and a few people inside the house.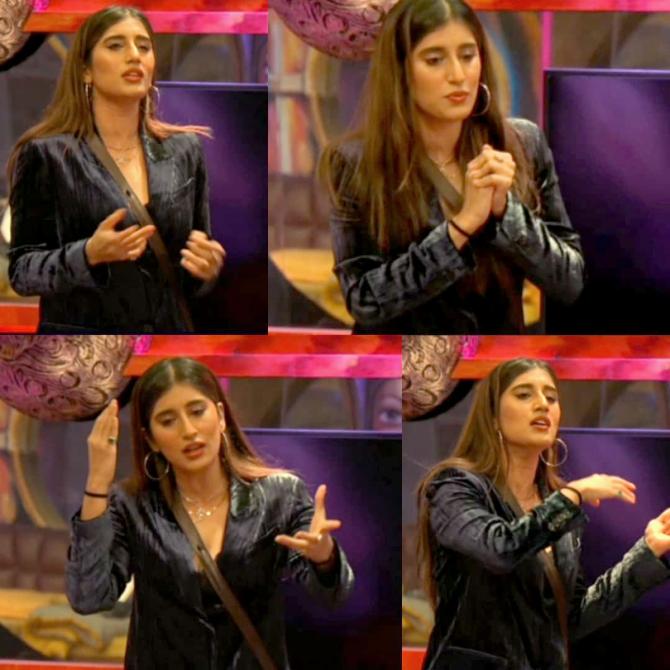 Donal Bisht and Vidhi Pandya, who got evicted earlier, felt that you and Simba Nagpal should have been evicted instead of them.
The eliminations were according to the contribution to the show and their contribution was not as much, so they had to be evicted.
Vidhi is such a sweetheart, we obviously felt bad to evict her.
I was very much a part of the tasks and household chores, apart from yelling and participating in the fights.
I never fell short of yogdan.
Your mother said in an interview that your relationship with Pratik Sehjpal is not like Ieshaan-Miesha's.
Yes, she is right. We had a close friendship and were very fond of each other.
He was the only person who had my back.
We weren't trying to create a love angle. We genuinely cared about each other.
I was told time and again to stay away from him.
There were a lot of times that the house was against me only because I was friends with him.
I supported him when he was right and fought with him when he was wrong.
People on the outside thought I didn't support him, so I came across as wrong from both sides. But I always tried to do the right thing.
Despite that, our friendship was strong and pure.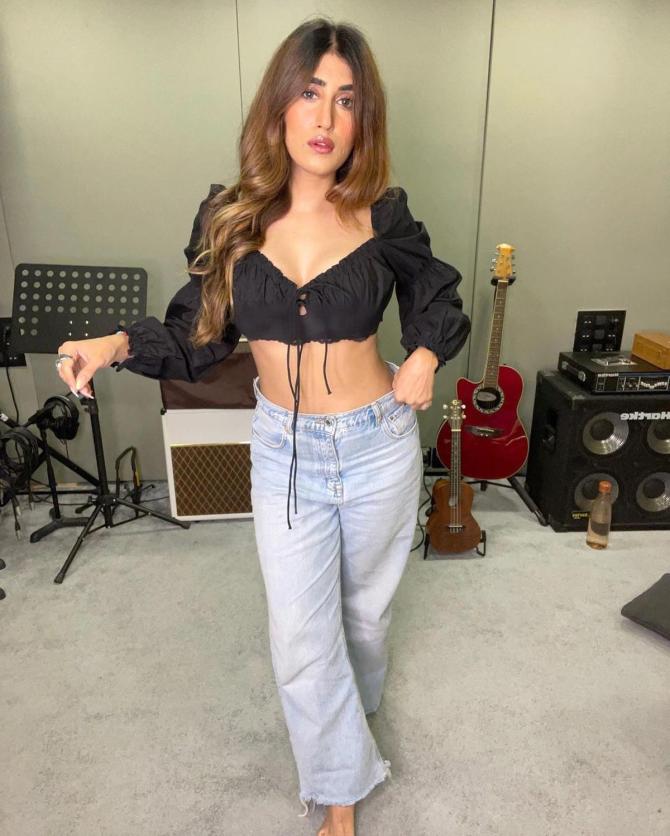 Do you think Karan Kundrra and Tejasswi Prakash's love is real?
I feel stupid now because I saw a few things after coming out of the house.
I was wondering why is that suddenly happening? It doesn't seem genuine.
I don't know if they are doing it for the game or the channel wants it.
I regret trying to set them up because I thought there was something but it doesn't seem like it.
Tejasswi has always said stop teasing me with him.
Karan is a closed person, so I thought if he likes Teja, I will help them because I am a matchmaker in real life.
I like love stories.
Even with Miesha and Ieshaan, I thought it was genuine but I don't know anymore.
Your equation with Afsana Khan was not the same after she tore your shirt during a task.
I genuinely cared for her which is why I got hurt. She said she is my sister and hurt me again and again till the end.
I was always nice to her but I realised she doesn't have my back.
That's why I nominated her. She didn't seem genuine; she was doing everything for the camera.
Who is playing dirty games?
Everyone! I didn't know how to play, that's why I got eliminated.
Simba and I were totally lost in the house.
Vishal (Kotian) sometimes plays a dirty game.
You can't be nice on people's faces and talk behind their back.
Miesha says things which are too personal.
Who is playing smart?
Karan Kundrra and Nishant Bhatt are playing a smart game.
Pratik is playing the best game.
He will never play dirty or hurt anyone personally for a game.
He should win the title, considering how much he gives during the tasks.
A close second would be Karan.
How would you sum up your Bigg Boss journey?
It was difficult, uncomfortable, fun and one of my biggest learning experiences.
I have been so protected in my life that the whole point in doing the show was to get out of my comfort zone.
I have never been in a situation where someone would use someone and hurt their own friends.
So, for me, it was uncomfortable because I went into a shell and couldn't deal with that.
Will you be friends with all of them after Bigg Boss?
Yes, maybe. I thought I was very close to Teja, but I don't know any more because I don't understand her.
I will definitely be close with Umar Riaz, Simba, and of course, Karan and Pratik.