With good friend Aly Goni entering the show and guiding her, it seems Jasmin Bhasin is one step closer to becoming captain.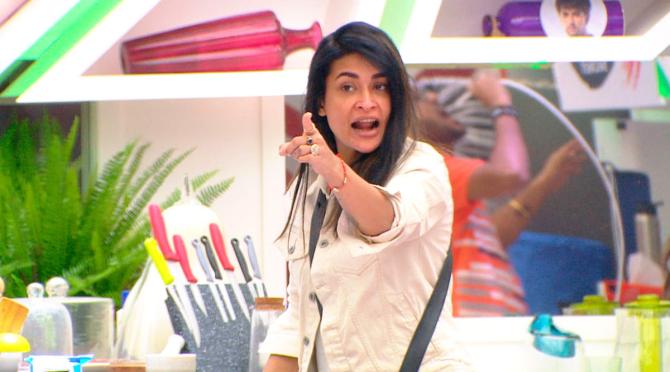 Day 27 sees,Pavitra Punia and Eijaz Khan get into a ugly fight.
She is hurt by Khan's behaviour and feels betrayed.
She tells Khan that he became captain because she supported him.
She abuses him and Eijaz loses his cool. They almost get into a physical fight. Nikki intervenes, tries to pacify them, but fails.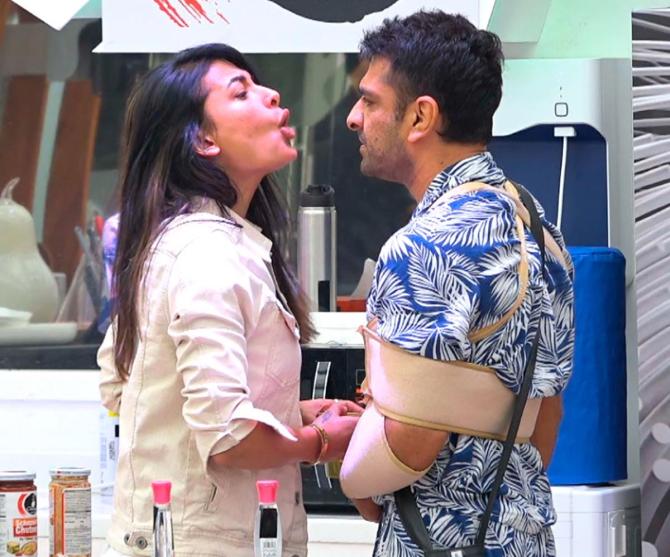 Pavitra tells Eijaz not to copy Sidharth Shukla, and asks him to show his real personality, instead of faking it.
This time, Jasmin Bhasin intervenes and asks both of them to cool down.
After a good 20 minutes of drama, the fight ends.
In the Red Zone, Rubina Dilaik tells Rahul Vaidya that Pavitra is upset because Eijaz has spoilt her game, not because she had feelings for him.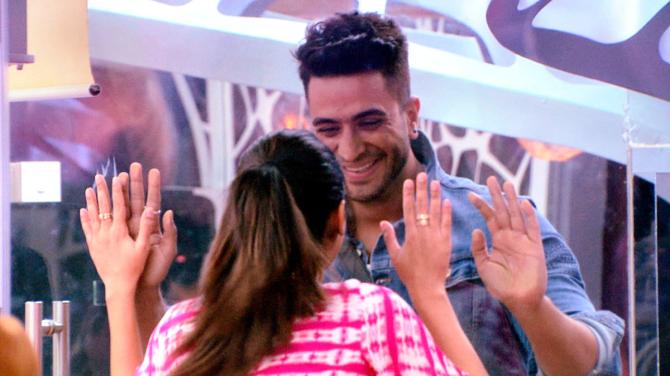 Everyone in the house is surprised when a song suddenly starts playing.
Jasmin starts crying when she sees her good friend Aly Goni enter.
He is the newest member of Bigg Boss 14 but will be staying in a separate area for a few days.
Bigg Boss announces that Ali is here to guide and support Jasmin.
The Dil Se Dil Tak actress is over the moon and talks with her bestie over the phone.
Aly assures Jasmin that she is playing the game well, but she got lost in between when she fought with Rahul. He says she did the right thing by apologising to him.
Aly also talks to Pavitra and Eijaz as he knows them well.
Eijaz explains why he decides to save Jasmin over Pavitra during the nominations and Aly agrees with his reasons.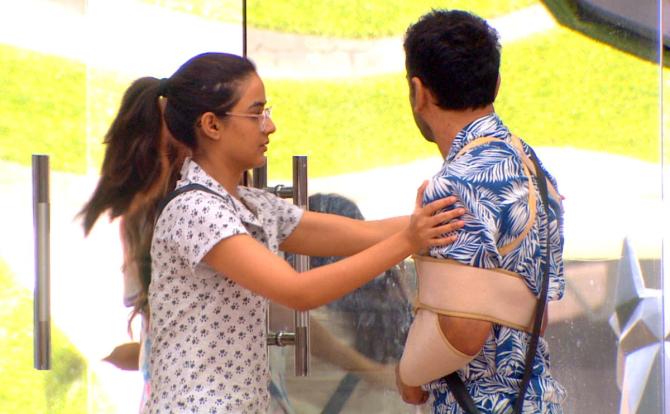 Later, Bigg Boss announces it's time to choose the new captain of the house.
The garden area is turned into a solar system and the Green Zone contestants are the planets that will revolve on their orbit.
One housemate from the Red Zone will join the task and push one planet out from the orbit when the buzzer rings.
However, that won't happen if the Green Zone contestants manage to push someone out on their own.
Since Eijaz has an injured shoulder, he chooses Shardul Pandit to represent him in the captaincy task.
Also, Jasmin will have to consult Aly for playing the task and before making any move.
All the housemates start strategising.
While Jasmin wants to become the captain, Nikki and Jaan Kumar Sanu try to get Pavitra on their side for the game as they don't want to go in the Red Zone.
Pavitra also strategises with Jasmin and Abhinav Shukla as she doesn't want Eijaz becoming the captain again.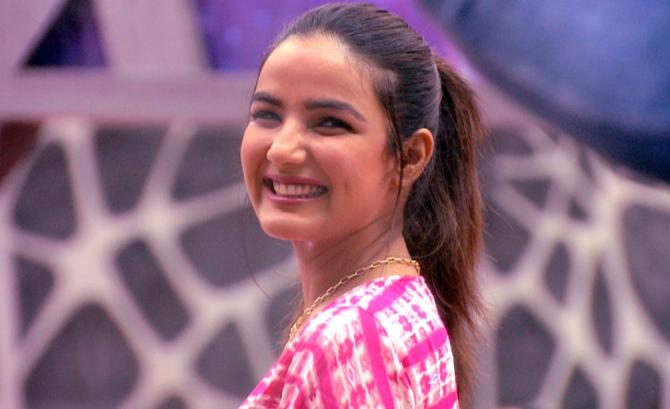 When the game starts, Naina Singh is the first housemate from Red Zone to join the task as sanchalak.
Abhinav manages to push Nikki and she puts her foot down. She is out of the captaincy race.
Next one to go is Jaan Sanu.
In the third round, Pavitra and Jasmin push Shardul out.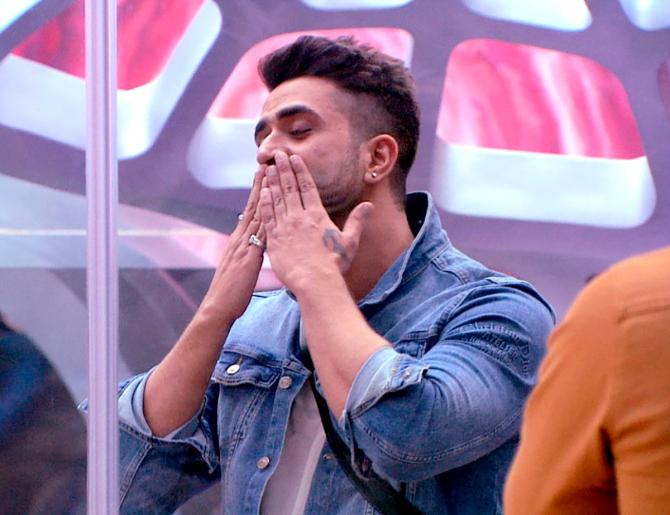 Aly tells Jasmin not to push Pavitra and ruin her equation. He says let Abhinav do the the dirty work.
Rahul tells Pavitra that the Red Zone contestants want either Jasmin or Abhinav to become the captain. That's when Pavitra tells Jasmin and Abhinav that it is better if they play the game individually and fairly.
When the buzzer rings, Rubina joins the task as sanchalak.
Nikki and Jaan try to distract Abhinav and succeed.
But Rubina maintains that he is not out of the game.
She gets into a verbal spat with Jaan and sticks her ground.
The task resumes and this time, Abhinav is ousted fairly.
Rubina announces that his husband is out of the captaincy race.
The episode ends with Rubina tells Abhinav that he shouldn't have trusted Pavitra and Jasmin.