Nikki has a huge showdown with Devoleena, leaving her fuming!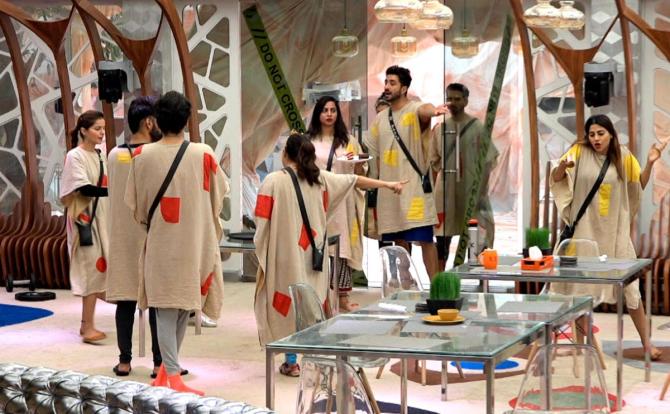 Wednesday's episode resumes with Rubina Dilaik and Aly Goni fighting because of Rahul Vaidya.
Abhinav Shukla jumps in to defend his wife.
After all the drama, Abhinav advises Rubina to stay away from Rahul.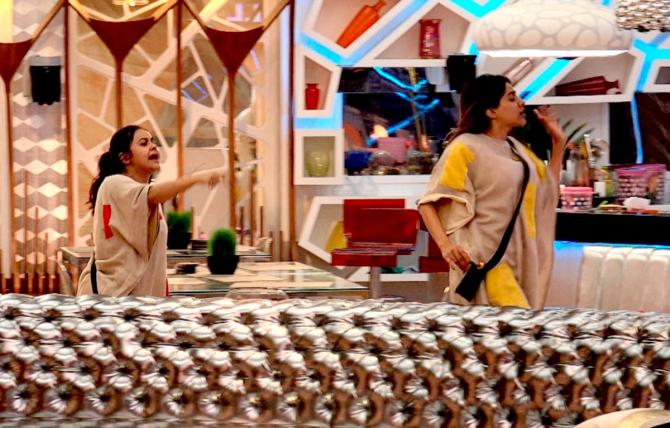 Devoleena Bhattacharjee says she wants to have tea as she isn't feeling well.
She gets emotional and the housemates let her enter the house.
At the same time, some of them strategise to stop Nikki Tamboli from entering.
Rubina and Vikas Gupta ask Devoleena about changing sides during the task. Vikas states that Eijaz Khan never cheated while playing in the task.
As Rahul declares the units used by Devoleena to the red team, Nikki uses the same number to help the red team.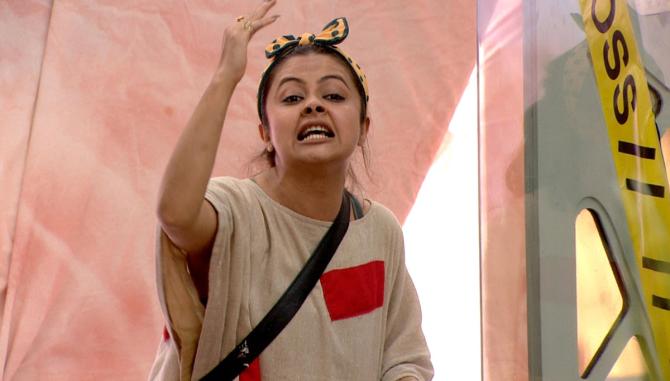 Soon a nasty fight breaks out between Devoleena and Ms Tamboli.
The situation turns ugly when Nikki points fingers at Devoleena for bringing up #MeToo in the previous season of Bigg Boss.
Devoleena loses her cool and threatens to cancel the task.
The housemates try to calm her down.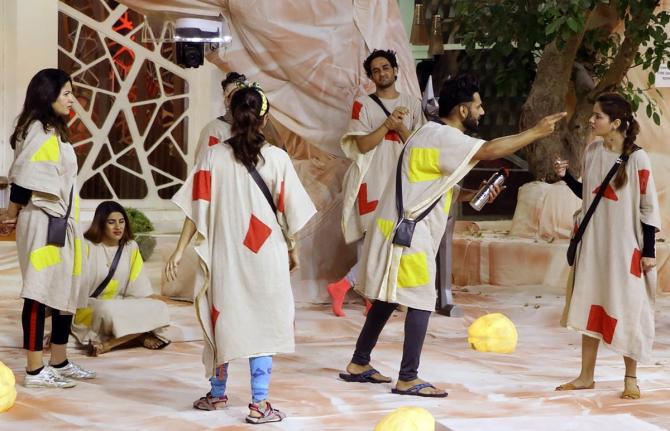 A little later, Bigg Boss announces that the first round is over with the yellow team having 56 points and the red team with 19 points.
The winning team is allowed to use the bedroom area while the other can use sleeping bags.
After the game, Rubina and Devoleena discuss the #MeToo incident and the latter explains what happened last year in the game.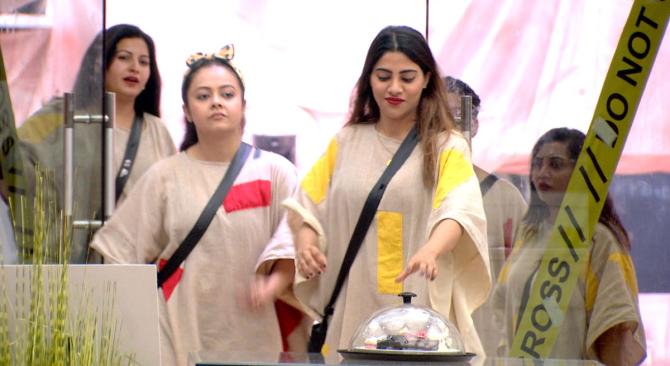 The next morning, Rakhi Sawant chills with Abhinav and Nikki, but she gets annoyed when the latter starts ordering her.
Soon, the buzzer rings and the task resumes.
A tray full of pastries is brought in.
Nikki and Devoleena end up eating the pastries, leaving the others fuming.
Rubina asks everyone to play smartly or else Bigg Boss will cancel the task.