Will Abhinav Shukla, Shehzad Deol and Jaan Sanu land at the bottom three?
Who will go home?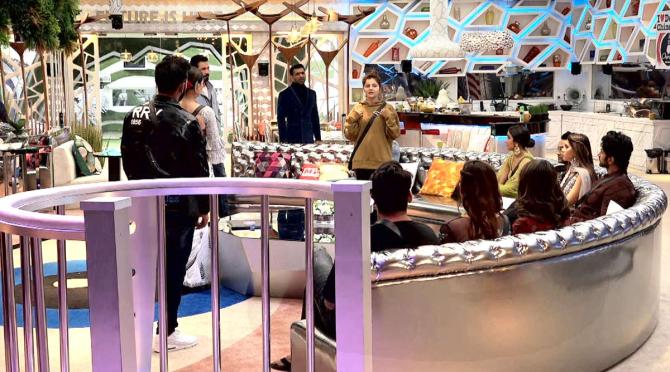 Rubina gets into a fight with Sidharth Shukla over chopping duty, and her husband Abhinav Shukla supports her.
This leads to a lot of tension in the house.
Sid and Gauahar get into a war of words with Rubina and Abhinav, but the husband-wife duo stay put.
The other housemates also join in.
After a lot of drama, Rubina and Abhinav agree to chop the vegetables for the day.
Another fight breaks out in the kitchen, this time it is between Pavitra Punia and Rahul Vaidya.
They fight over a petty issue, but patch up soon.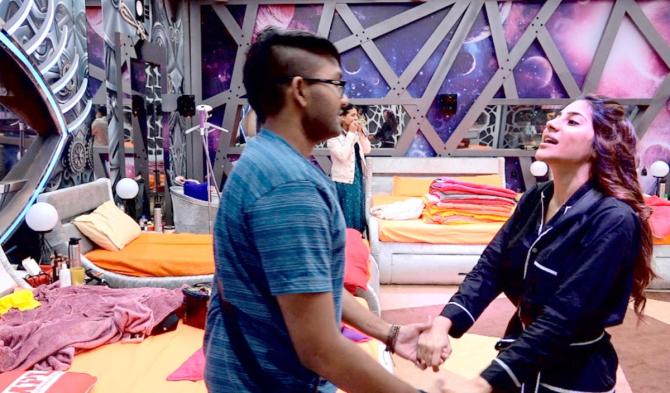 Nishant Malkhani, Rahul and Jaan discuss Nikki.
They feel she is in the show only to win and doesn't care about anyone.
Rahul and Nishant warn Jaan to be careful with her.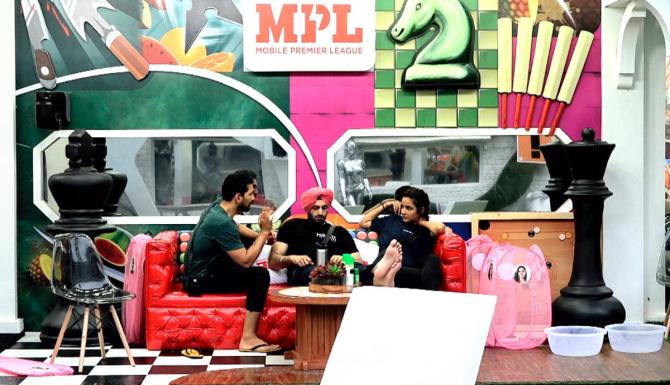 In the evening, the first luxury budget task is announced and its between the two singers -- Jaan and Rahul.
Both have to impress the housemates with their singing. The one who wins will get a luxury hamper.
Jaan and Rahul show off their singing skills and both are fabulous.
For once, it's good to see everyone enjoying in the house.
Jaan wins the task and gets the hamper. He chooses to share it with Eijaz Khan, Nikki, Nishant and Shehzad.
At night, Bigg Boss asks the contestants to vote whether Nikki should remain a confirmed contestant or not.
While Rubina, Shehzad, Abhinav and Jasmin feel Nikki shouldn't remain confirmed, the rest vote in her favour.
Everyone is surprised when Nishant and Jaan point out that Nikki has changed a lot after being confirmed and she needs to introspect her behaviour.
Nikki is irked and fights with them for not pointing it out to her earlier. She says they aren't her true friends as they didn't guide her correctly and are now picking on faults.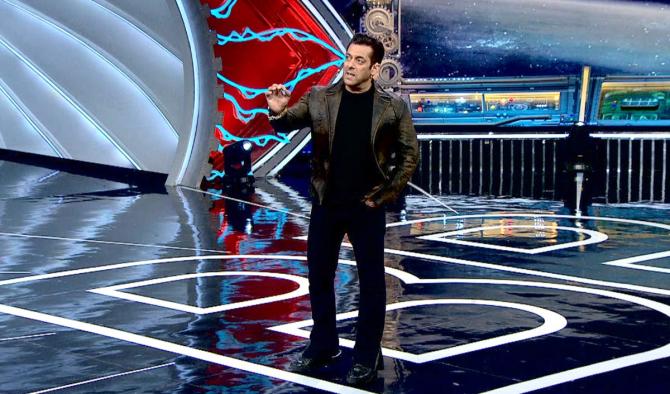 On Sunday's episode, Salman Khan arrives to reveal that the Weekend Ka Vaar will take place on Sunday and Monday.
He shows a clip wherein Rubina refuses to do a task and states that she will not join the Weekand Ka Vaar episode as she doesn't have any clothes.
He tries to make her understand that the task which was given to them wasn't derogatory in any way.
He also tells her that it is her fault if she doesn't know how the show works.
Khan says she is not here to compete with Bigg Boss or his rules and therefore, cannot question them.
If she has any problem with the show, she can leave and no one will stop her.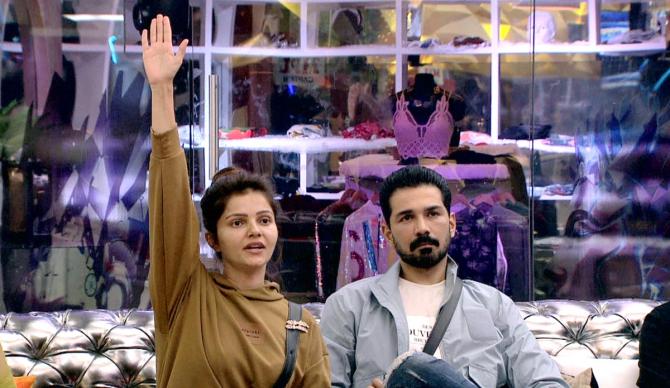 When Rubina puts across her point regarding the task, Salman gets annoyed.
Their conversation turns intense.
Eventually, Rubina agrees.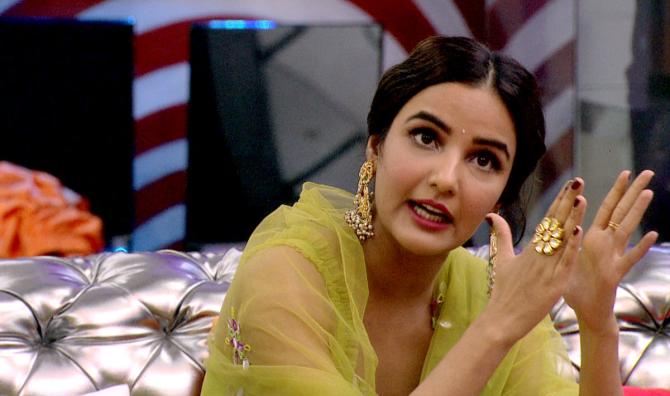 On a lighter note, Salman asks Jaan about his equation with Nikki and pulls his leg.
He also indulges in a friendly banter with Abhinav.
Khan then plays another game with the housemates where they can clear out any differences or raise any issue they have with each other.
Eijaz Khan calls Rubina in the witness box and asks her if she has any personal problem with him.
Rubina says yes, and says that she does not like his dual personality.
After an argument, Rubina makes it clear that she wants to maintain distance from Eijaz.
Jasmin calls Eijaz and accuses him of physically intimidating her during the task.
Salman and Sid disagree with her and say that it's not an issue rather a misunderstanding that can clear out with Eijaz personally.
Before ending the episode, Salman announces that Shehzad, Abhinav and Jaan are the bottom three contestants and one of them will leave the show, but not on the basis of audience votes. The other contestants will decide their fate.