The girls become queens, and the boys, their slaves.
It's just another day on Bigg Boss.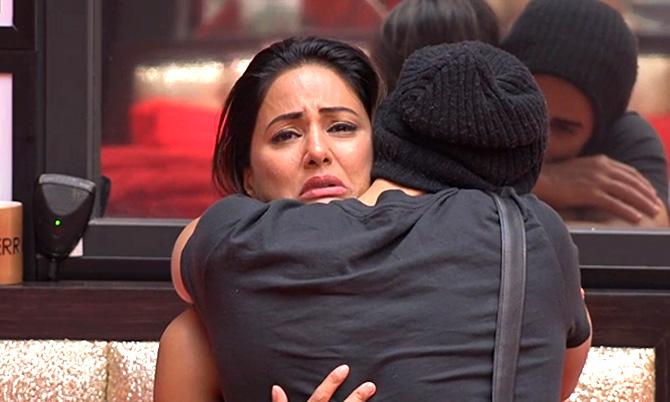 After seeing Akash Dadlani and Puneesh Sharma bond, Arshi Khan and Vikas Gupta warn Puneesh to play his own game.
Vikas reminds him Akash had claimed that if Bandagi Kalra gets evicted, he will 'use' Puneesh.
Are Akash and Arshi fighting for real? Or is it just drama?
Hina Khan speaks to Akash regarding his nonstop arguments with Arshi, and tells him that Arshi had been there for him when no one else was.
Akash states that he was there for Arshi since Day 1.
Priyank and Luv discuss Hina's silence since the morning and conclude that she's upset with them because of the Weekend Ka Vaar.
Priyank decides he will not apologise.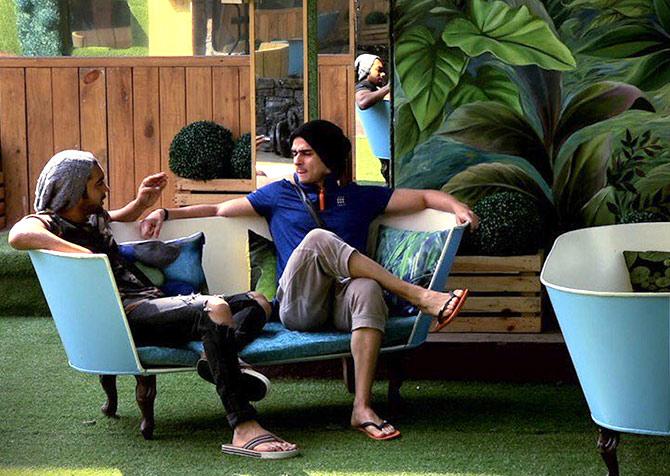 It's time for another task.
It's Women's Day, and the women of the house -- Hina, Shilpa and Arshi -- will become queens. They will be allotted two personal servants each.
Shipa gets Akash and Priyank.
Hina gets Luv and Puneesh.
Arshi gets Hiten and Vikas.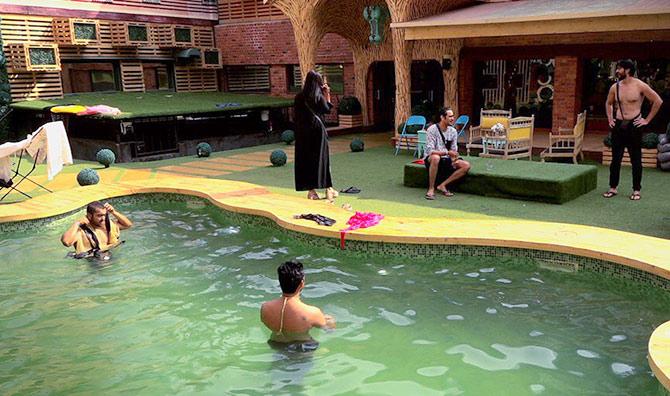 Arshi takes advantage of the task and starts fooling with Hiten.
She demands an oil massage and forces Hiten to take his shirt off!
Later, she gets her hands waxed by her 'servants' and convinces them to jump into the pool.
Shilpa makes Priyank wash dishes and Akash cut the veggies.
Akash compliments Shilpa and says that she makes the best rani.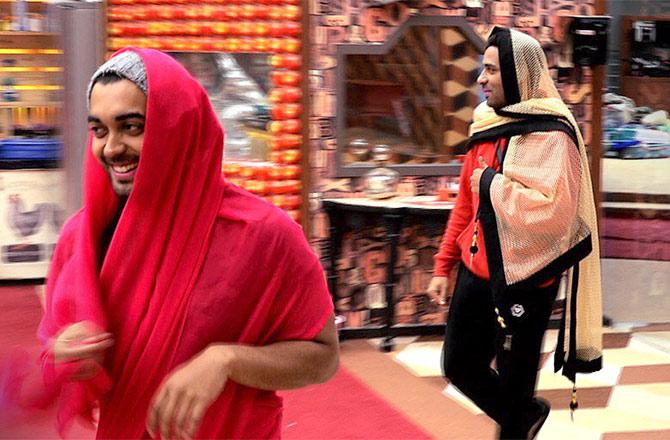 Hina drapes a pink sari around Luv and names him 'Kaanta.'
She wraps a dupatta around Puneesh, applies a pink lipstick on him, and names him 'Bilkis'.
Later, she gets a leg massage from Kaanta and Bilkis.
During the nomination round, the contestants have to choose someone they want to save from evictions.
Towards the end of the round, Luv and Akash were the only ones who weren't saved.
Vikas, being the captain, was given a chance to save one of them from nominations and exchange him with someone from the safe zone.
Vikas chooses to save Luv and puts Shilpa in the nominations.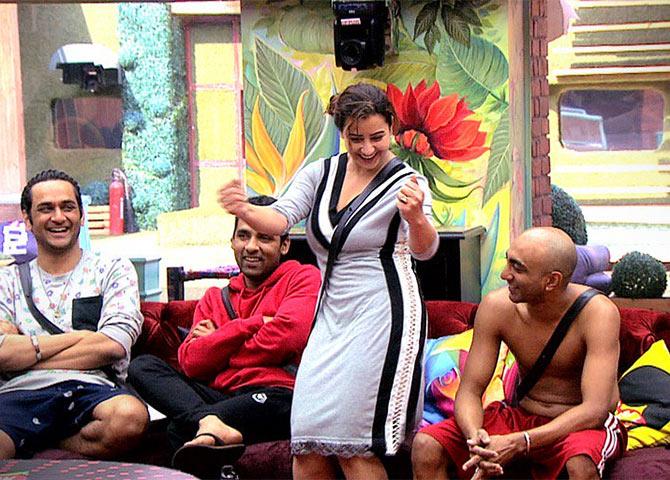 So this week, Shilpa and Akash are nominated for eviction.
Everyone feels it's time for Akash to call it a day in Bigg Boss.
Priyank finally apologises to Hina, making her cry.
Puneesh, meanwhile, is crying in another corner of the house, missing Bandagi and their moments together.
Voting lines are closed this week so I won't be surprised if no one gets evicted. Or else, the eviction will have a twist.
On another note, Bigg Boss may need to send Hina some water -- the amount of tears she shed every day, she will have dehydration!