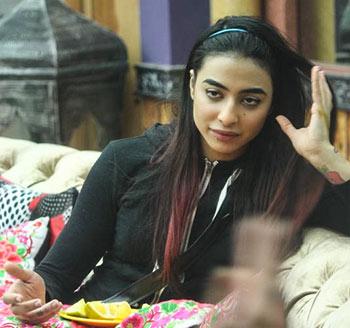 Bani, Lopa and Swami Om are in the race for the captaincy.
What they don't realise, says Divya Nair, is that even a tiny move at this stage can be make or break for them.
Highlights
Maal Gaadi task announced to double prize money.
Rohan-Mona bid on contestants.
Swami Om returns to the house.
The cold war continues
Rohan's proximity to Bani is not going down well with Lopa, who is trying every trick to win him back.
Rohan is in no mood to patch up, but Lopa's aggression is also over the top.
She flings the microphone on him when Rohan pulls up his blanket, not wanting to continue the conversation.
Manveer and Nitibha are going through a similar phase.
Manu and Mona have excelled at eeping Nitibha out of limits from the M3 gang.
Manu, you are such a rogue.
Bani quits task for captaincy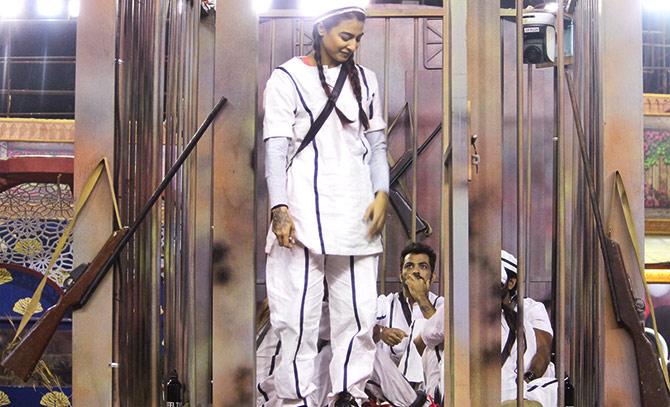 Like always, 'lone warrior' Bani is the first to quit the task.
That means the prize attached to her will not be added to the final money and instead, she gets to bid for next week's captaincy.
While Bani may think of it as a smart move, she should have consulted Rohan and Mona before quitting.
Also, I think Bani should stop claiming that she gives her 100% to a task.
She's more of a quitter than a fighter on Bigg Boss.
Bani, you can secure immunity only if you captain the house.
For that, you will have to face jaani dushman Lopa.
Will you quit then too and come up with a silly excuse?
Bbluffmaster returns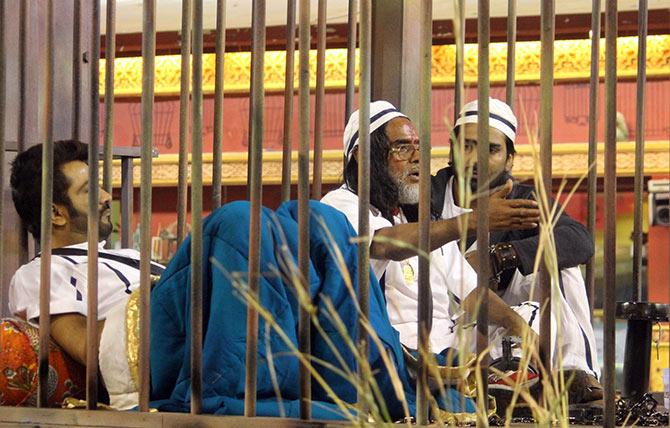 Why was this man sent back into the house?
Why can't there be a task or condition where for every lie he utters, a certain amount is deducted from his prize money?
In the Maal Gaadi task, he refused to understand the rules and threw many tantrums.