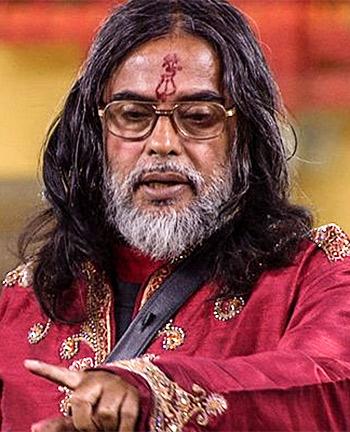 Controversial contestant Swami Om has been evicted from Bigg Boss 10 following indecent behaviour.
Trouble began in the house during a captaincy task between Swami Om and VJ Bani, where both had to build their own pyramids while housemates can take sides and destroy pyramids.
According to sources, the housemates broke Swami Om's pyramid, which angered him.
In a fit of rage, Swami Om indulged in indecent acts following which all the contestants asked Bigg Boss to take strict action against him.
Swami Om had been creating nuisance and troubling co-contestants on the show for a while. Despite repeated warnings, his behaviour on the show remained unacceptable and hence, he was shown the door.
This particular episode is likely to be aired on Colors channel either today or tomorrow, when host Salman Khan will also appear on the show.
Priyanka Jagga was also evicted recently from the house due to bad behaviour.