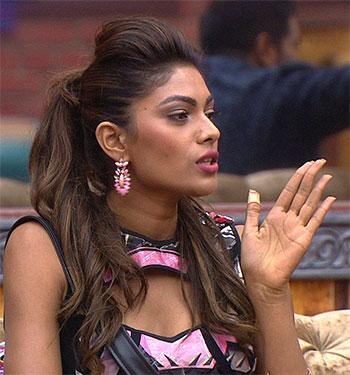 Spoilsport Bani loses to Lopa.
Will Lopa manage the house well, asks Divya Nair.
Highlights
Gaurav tries to manao Bani.
Bani, Lopa and Manveer compete for the captaincy. Lopa wins.
Priyanka targets Lopa.
Manu misses his mother.
What's garam
Bluffmaster Baba starts the day talking to the cameras, claiming he won't eat anything and that he wishes to die soon.
He goes on to say how he will be reborn as a normal human being (not a sadhu) in his next life and have Lopa and Priyanka as his betis.
Frankly, too much s**t!
As soon as Baba goes to use the washroom in jail, Bigg Boss treats us to some munching sounds.
Now, that's how the dhongi baba keeps his fast.
The captaincy task between Bani, Lopa and Manveer gets aggressive as Priyanka targets Lopa in the pool and jacuzzi, splashing water on her.
The trio does a merry go round and Bani gets hurt and gives up the task as always.
Necessarily, there are a lot of beep beeps against Lopa.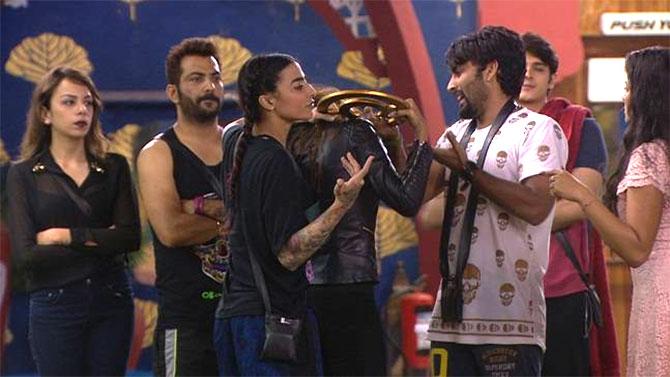 In the washroom, Manu tells Rahul how much he loves and misses his mother. He regrets not spending enough time with the only person he cared about the most.
At night, as everyone else goes to sleep, Manveer and Lopa hold onto the metal ring (as a part of the captaincy task) while Rohan, Mona and Nitibha give them company.
Nitibha signals Manveer to snatch the medal when Lopa dozes off, but he's not as smart.
Lopa, on the other hand, pretends to sleep, and just in time, snatches the medal from him, winning the task.
Manveer may call her immature, but the girl knows how to win.


What's thanda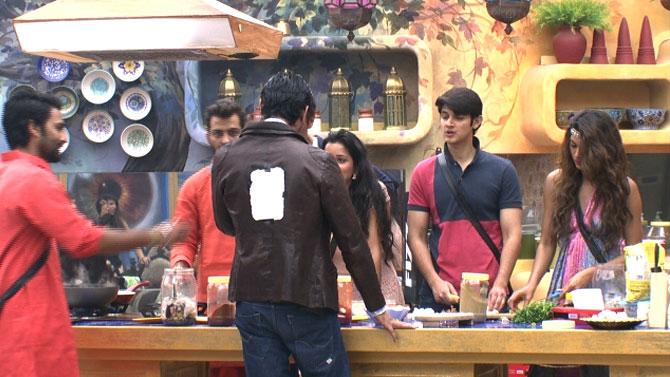 Plastic hero Gaurav wears a sticker saying 'Bani, I am sorry' on his jacket and roams around the house for attention.
Seriously, Gaurav?
A message on your back?
Isn't that how you play your game in the house?
It's good you protected Bani in the captaincy task, but if you are really a gentleman, you'll walk up to Mona and tell her the reason why Bani was upset with you.