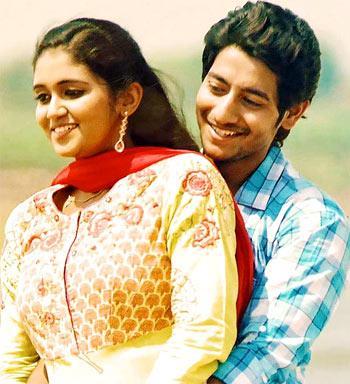 J Jagannath picks the showbiz moments from last year.
'Stop it with your "Best of 2016" lists. There is no "best" anything about this year.'
So tweeted someone and yes, the year we left behind has been truly terrible.
Hence, I decided to refrain from a top ten movie list and instead I shall mention a few fleeting moments that were cathartic enough to enrich my battered soul.
Sairat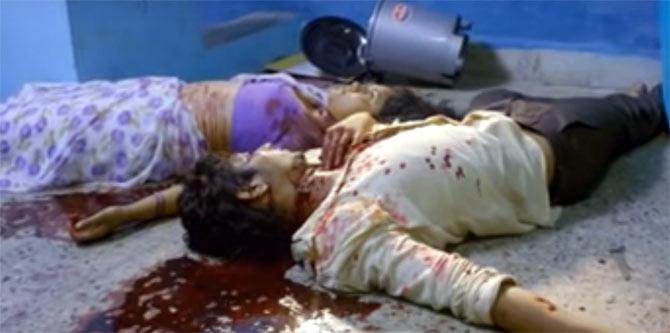 That climactic scene has really pulled the rug off my feet.
Director Nagraj Manjule's bait-and-switch lead up to that gory climax was truly an aha moment of 2016 for me.
Raman Raghav 2.0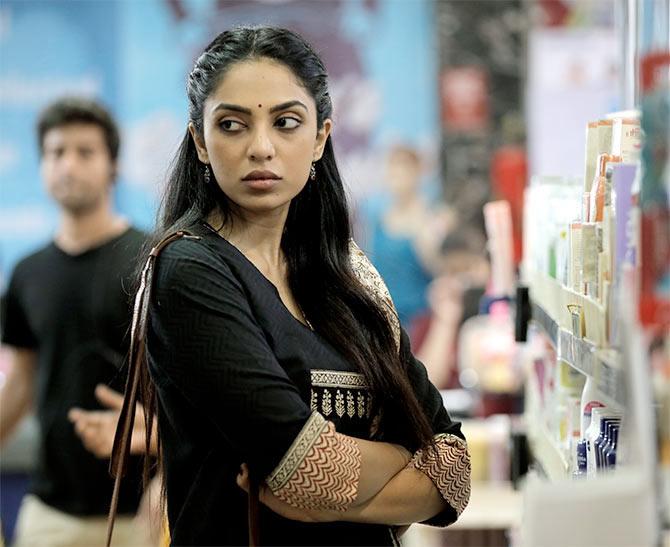 When Sobhita Dhulipala's character seamlessly speaks in fluent Telugu and forgets for a moment that she's speaking the language, I was thankful to director Anurag Kashyap for showing that there are other South Indian languages apart from Tamil.
Kapoor and Sons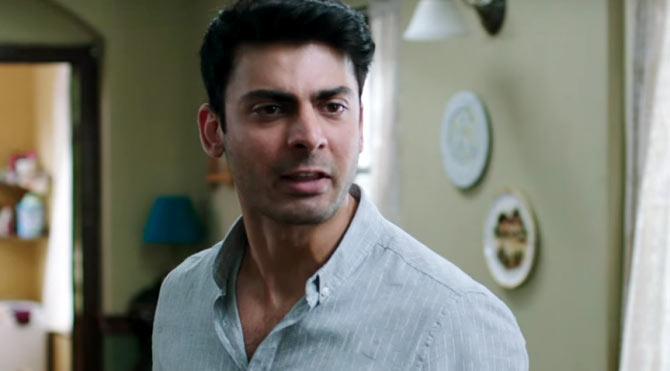 I forgave director Shakun Batra for having two good looking writers in the same movie (so unrealistic) -- by having a montage of Fawad Khan's character going through the anguish of coming up with a plot for his new novel.
It's not every day that we see Hindi cinema talking about novels and writers and their lives.
Aandavan Kattalai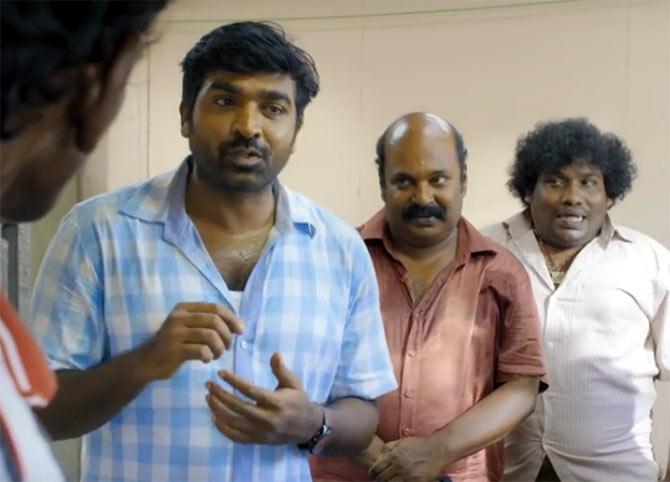 Every scene that Yogi Babu had in this criminally overlooked Tamil movie of 2016 was an unalloyed delight for me -- especially the ones where he would taunt Vijay Sethupathi for getting a visa and wearing a Rajini t-shirt at the airport.
La La Land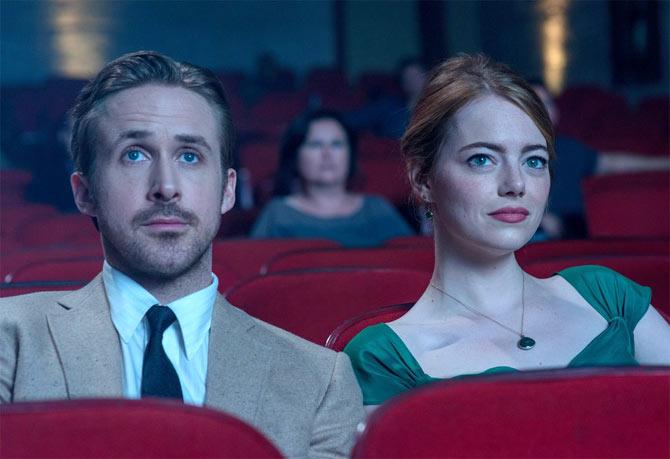 The climax of Damien Chazelle's swoonworthy musical was a grim reminder that human life is a fickle creature and never walks the predictable line.
The understanding nod between Ryan Gosling and Emma Stone says exactly that.
Arrival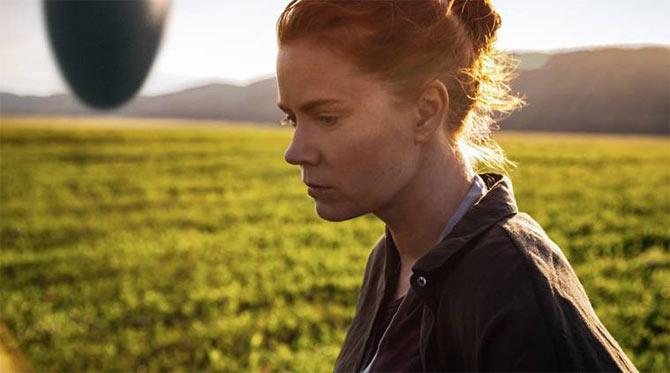 Amy Adams' revelatory performance as a linguistics boffin in Denis Villeneuve's movie was at its best when she would interact with aliens.
The full sequences involving interactions with the seven-limbed creatures were spellbinding.
Neon Demon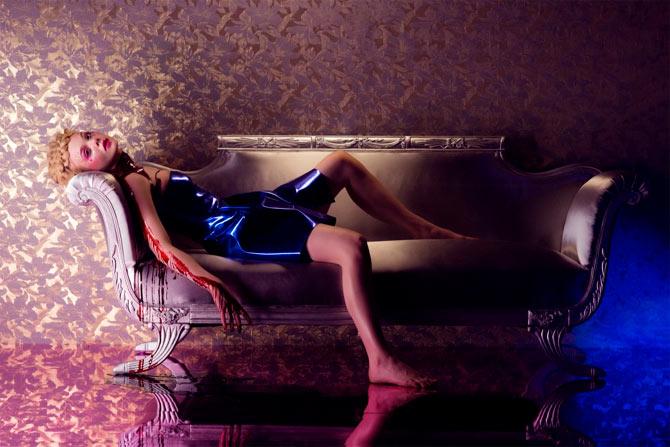 Nicolas Winding Refn's latest movie is about messed-up people messing up the life of a budding model.
When one of the killers vomits Elle Fanning's eye ball, I couldn't imagine a better denouement that could be thought of by Refn.
Don't Breathe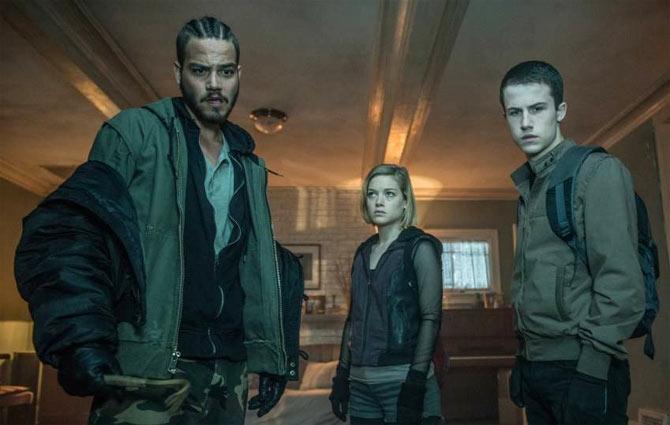 The most decidedly feminist scene of the year, is the one in this movie where a girl makes a man drink his own semen.
Demented diabolism at its very best.
Divines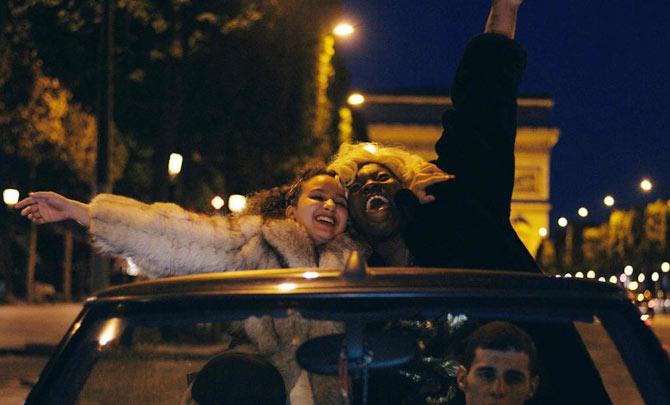 This straight-to-Netflix movie about a rebellious French banlieue girl is start-to-finish bewitching, especially the scene where she and her best friend imagine themselves sitting in a fancy luxury car and traveling around their rundown neighbourhood.
Reminded me a lot of the football scene in Timbuktu.
Under the Shadow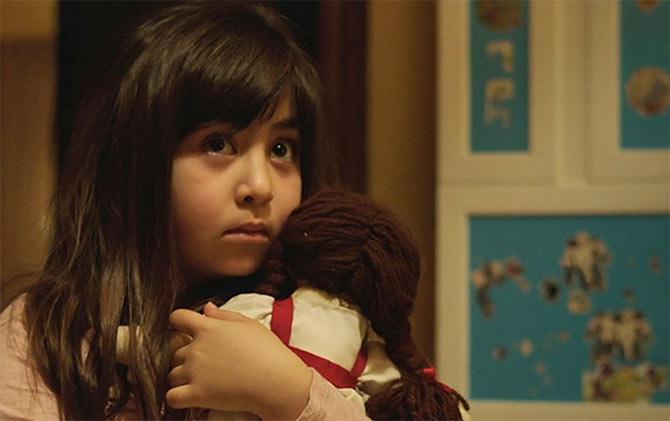 Babak Anvari's slow-burning Iranian horror movie did scare the bejesus out of me -- but I also chuckled out loud when the lead character starts doing aerobics to a Jane Fonda VHS tape, as a coping mechanism to get over her anger issues regarding her husband.
Atlanta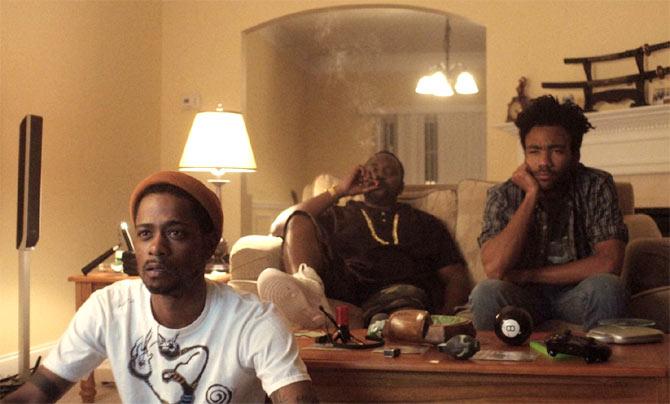 Quite possibly, the best TV show of 2016.
The bit where the character of Donald Glover, also the show creator, tries to reach out to his jacket off a dead drug dealer's body in the presence of police is guffaw-inducingly funny.
Lemonade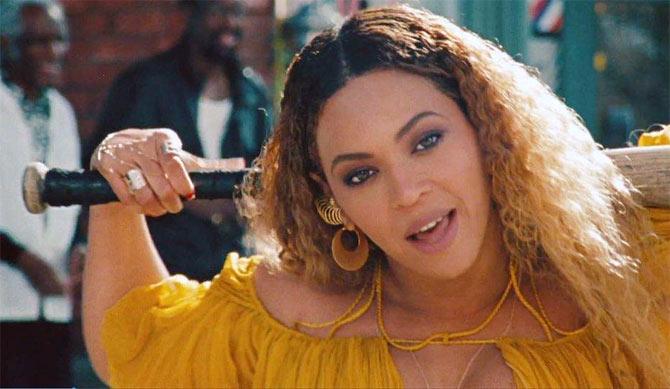 That bit where Beyonce beats a fire hydrant with a baseball bat has to be 2016's most enduring moment.
It's visceral and deeply emblematic and a synecdoche for female empowerment that the world needs even in 2017.
American Honey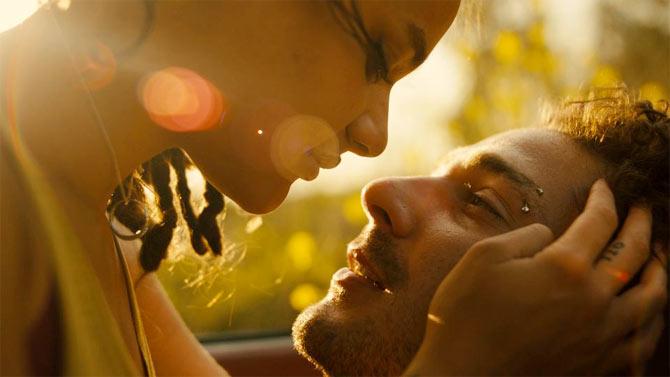 The moody incandescence of Robbie Ryan's camera is visible, whenever the bunch of young American kids do their own thing in this gorgeously mounted movie by Andrea Arnold.
Dangal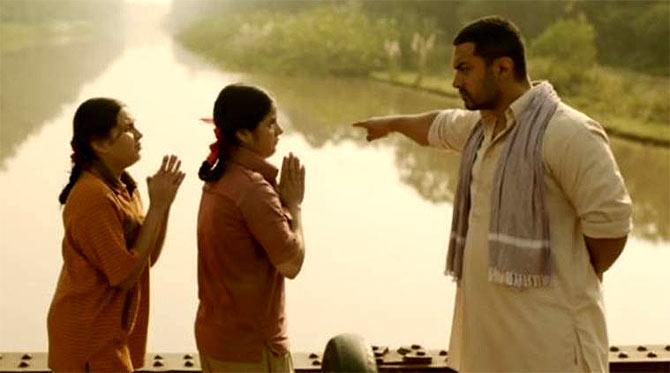 Despite going downhill in the second half, the movie held its interest for me because of its infectious first half, especially when the younger Geeta and Babita are put through the rigour by their martinet of a father.
Oh, and also that bit where their soon-to-be-wed teen friend tells them why it's better to have a father who wants to seem them excel in life than just marry them off.
Pellichoopulu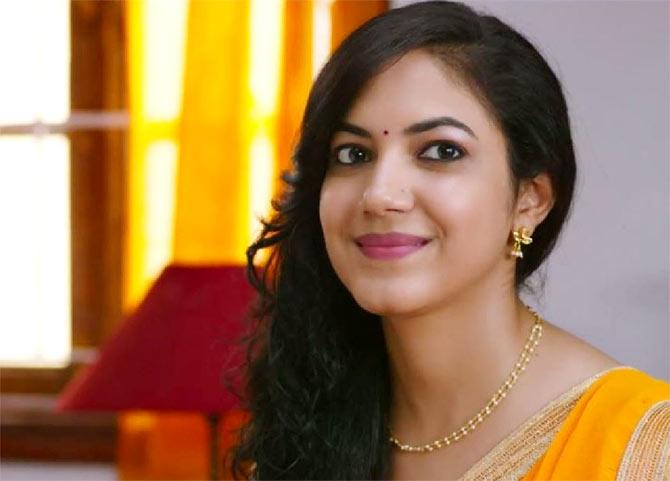 I felt Telugu cinema came a long way when Ritu Varma's character breaks up with her boyfriend by slapping him, not for leaving her but for doing so in an atrocious way.