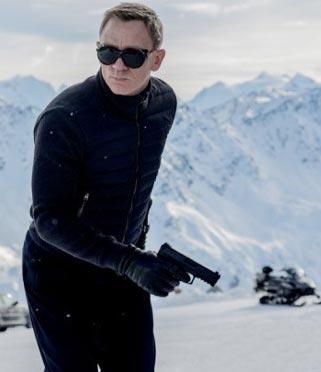 TELL US!

The trailer of the new Bond movie, Spectre, is out.
Our very own Raja Sen doubts if Danny Craig can pull off one more caper as 007. Others think the trailer is just too cooool.
What do you think of the Spectre trailer versus the other Bond trailers Daniel Craig has featured in?
Please check them out below and vote for the one you think rocks!
Spectre
Directed by Sam Mendes and co-starring Oscar winner Christoph Waltz and Monica Bellucci (at 50, the oldest Bond girl ever! But whaaaat a girl!) Spectre hits screens in October.

After playing he-whose-name-will-not-be-mentioned (Voldemort, for you Potter-unpud folks) Ralph Fiennes plays M (we like Ralph, but we will miss Dame Judi who had made the part all her own. Anyone remember the Ms before her?).
Skyfall
Javier Bardem camped it up as blonde baddie Raoul Silva in the 23rd Bond film, which won Best Original Song (for one Ms A Adkins; the marvelous Adele, that is) and Best Editing at the Oscars.
Quantum of Solace


Quantum of Solace sees 007 in revenge mode in exotic locales, after his love Vesper Lynd is murdered.
Casino Royale



Danny Craig's debut as 'My Name is Bond. James Bond.'
Thumping approval for the hunky Brit ensured that no one quite remembered the Irishman who had played 007 in four blockbusters before him.
VOTE NOW!