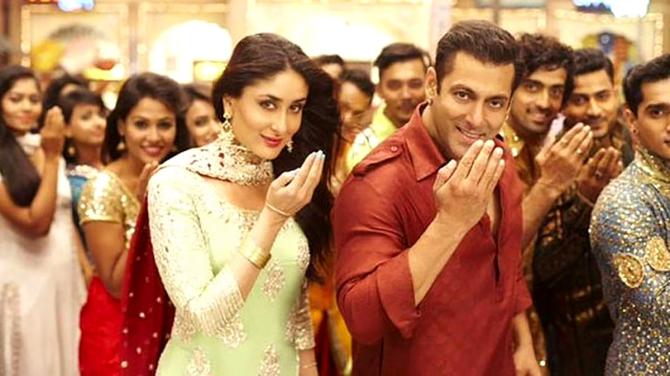 Of late, there have been reports of a sequel to Salman Khan's blockbuster&, Bajrangi Bhaijaan.
But Director Kabir Khan seems unaware of it.
When Subhash K Jha reached out to the film's writer K Vijayendra Prasad, he replied, "I have some ideas for a sequel, and I am working on them. But nothing concrete."
Beyond this, there is no director, and no Salman Khan. So really, no sequel as of now.
But Prasad is all set to direct a film set in the turbulent times following the demolition of the Babri Masjid on December 6, 1992.
The film is entitled Kabir.
"It is not a pro-government film," a source reveals.
"Kabir takes a look at the turmoil our country faced after theBabri Masjid was demolished and one man&'s heroic attempt to stand up to the violence that followed."
The film will be produced by Pahlaj Nihalani.