Anushka Shetty's Rudhramadevi will release on September 4.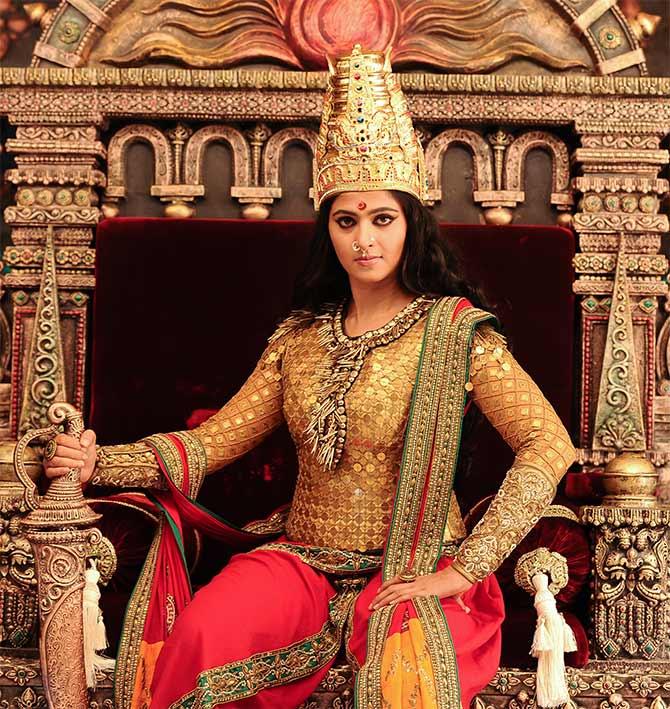 Baahubali actress Anushka Shetty will play a queen in her forthcoming film, Rudhramadevi, up for release on September 4. Queen Rudramadevi ruled the Kakatiya kingdom in the 13th century.
Directed by Gunasekhar, it also stars Allu Arjun as Gonna Ganna Reddy and Rana as Chalukya Veerabhadra.
"I had studied about Rudhramadevi in class VIII," says Gunasekhar. "I never thought I would become a director. Keeping story as the main content I made an attempt to make this film. I have stuck to authenticity."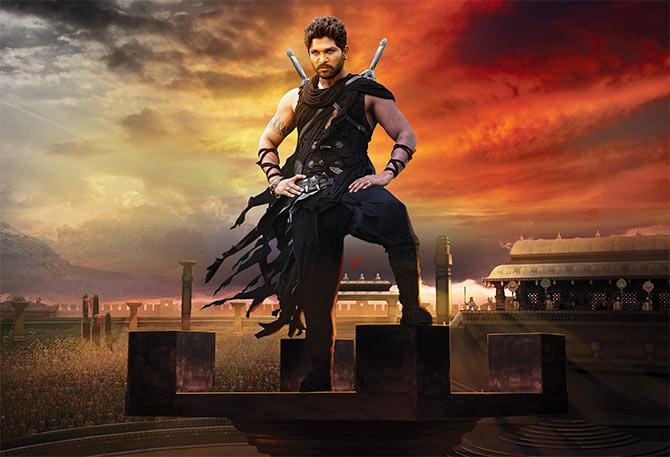 Praising the cast and crew of the film, he added, "Without Anushka, there would be no film. She has put her life into it. Allu Arjun came forward as a cinema lover to aid cinema. His acting in this film is praiseworthy. He does a Robin-Hood kind of character. One will see Rana in a different role. The cast also includes Krishnam Raju, Prakash Raj, Nithya Menen and Catherine Tresa. Thota Tharani designed beautiful sets while Neeta Lulla made good costumes. Cinematographer Ajay Vincent created depth in lighting even in 2D. Ilaiyaraja had 160-member live orchestra for the re-recording in London."
Gunasekhar's family -- including his wife and children -- is also involved in the production team.
Gunasekhar has dreamt big for this historical project and shot Rudhramadevi in 3D. "This technology is time-consuming and expensive. Since it is a CG-oriented film, it is complicated."
Gunasekhar's wife Ragini adds, "We are coming as a family to do a historical. At a time when history is being forgotten we are coming out with a film like Rudhramadevi! Anushka said my children provided add-on support on the sets. In spite of this being a 3D film, we shot it in minimum time. Ilaiyaraja is the backbone of this film."
Rudhramdevi will release in Telugu, Tamil and Malayalam. It is also expected to dubbed in Hindi.