'I am not a people's person. It takes time for me to warm up to people. My biggest fear was...'
Hear it from Khatron Ke Khiladi host Arjun Kapoor himself.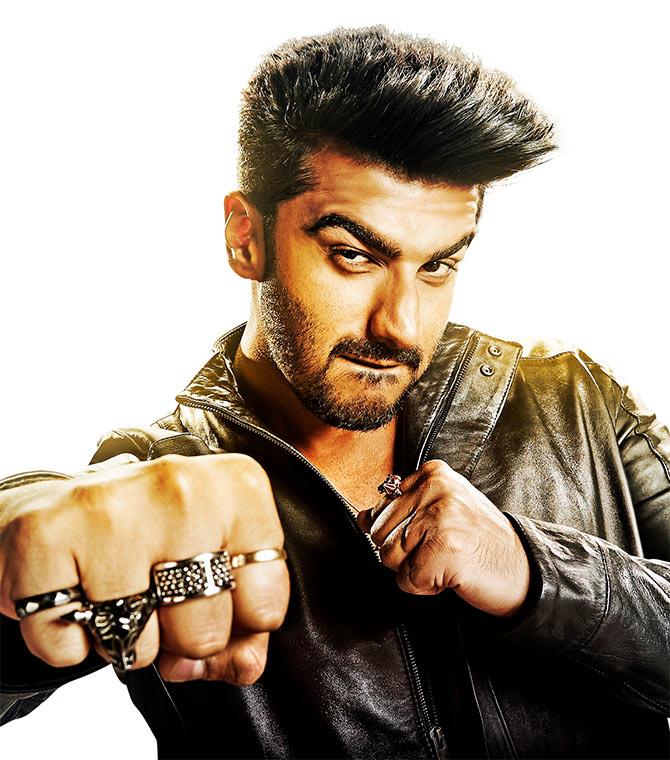 Arjun Kapoor is all set to make his television debut with Khatron Ke Khiladi.
He is also braver now.
"I found out that I don't get scared of rats, insects, snakes, heights, water and now, hosting a show!" he tells us.
Arjun chats with Rediff.com's Rajul Hegde and talks about creepy crawlies, Ki And Ka, and Kareena Kapoor Khan.
Khatron Ke Khiladi premieres on January 30, 9 pm on the Colors channel.
What was the shooting experience in Argentina like?
Argentina is amazing. I wish I had more time to discover it beyond the confines of work. It was difficult because the show was physically and mentally draining. I didn't realise how difficult it would be.
The location turned out to be good for the contestants as they were disconnected from India. It was not like they would be home in three, four hours if they did not push themselves. It was a 30-hour flight!
When you are away, you tend to put your best foot forward.
Did you always want to host KKK?
I have said many times in my interviews that I would like to do a show like KKK. I never imagined that I would be offered the show so early in my career.
The channel wanted to push the envelope, add entertainment and make a friendlier environment, even for the viewers.
When the offer came, I realised it made sense to do it the way they imagined it. It's important for someone to have a vision for you, especially because I'm so young in the profession.
They made it easy for me to believe that it was the perfect show for me to do.
Also, I liked the format of the show because you survive on merit, not on votes. You might hate the person, but if they are doing the stunts well, they will survive.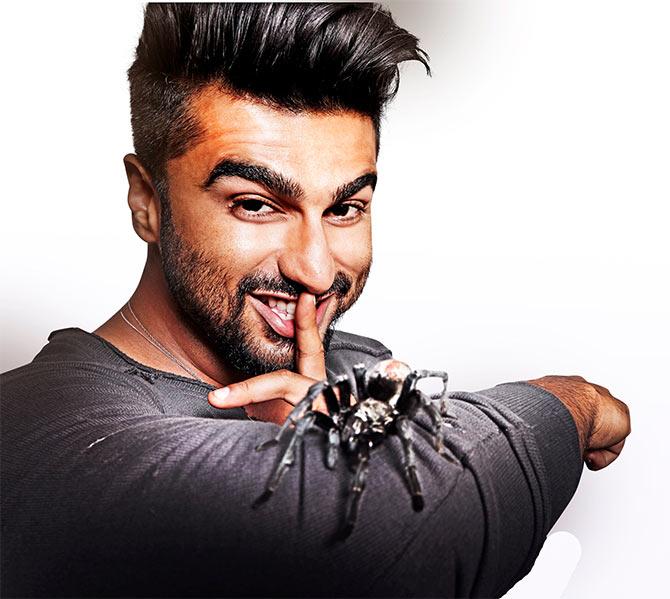 You tried some stunts yourself. How difficult was that?
It was not difficult.
In an introductory stunt, I am tied to a chopper, hanging under it -- it's a mix between a half skydive and bungee. You are basically flying on one wire for about 20 minutes.
It was exhilarating!
You feel amazing when you finish.
The first episode itself has a stunt called Strawberries And Cream. No host, even internationally, has done a creepy crawly stunt.
I chose to do the stunt because I felt it was important to earn respect.
I wanted to prove to the contestants that I was like them, not someone who came there to do time pass. That made it easier for me to connect with the contestants.
Did you discover your strength and weakness during the show?
I found out that I don't get scared of rats, insects, snakes, heights, water and now, hosting a show! (laughs).
So what were your hosting fears?
This was the first time I was hosting, and there was no director, character, dialogues or retakes.
Besides, I hate admitting it, but I am not a people's person. It takes time for me to warm up to people.
My biggest fear was that I hoped that I would connect with them and make the show entertaining.
I will wait until the first weekend (of the show's telecast) to see how well I have done.
Tanisha Mukherji apparently had a problem with your tone. Was it harsh?
I didn't know that until somebody asked me. I really don't know which tone, out of the 20 episodes, offended her. She did not mention it to me.
I correct and learn all the time. I would like to believe that she is a straightforward girl who would tell me if she had felt something like that.
I had a lot of fun with her. I would always say she reminds me of Judaai's Paresh Rawal (Paresh Rawal's character in the film would ask a lot of questions).
Like the girl in school who always asked a lot of questions.
I am willing to apologise to her if she felt offended with my tone.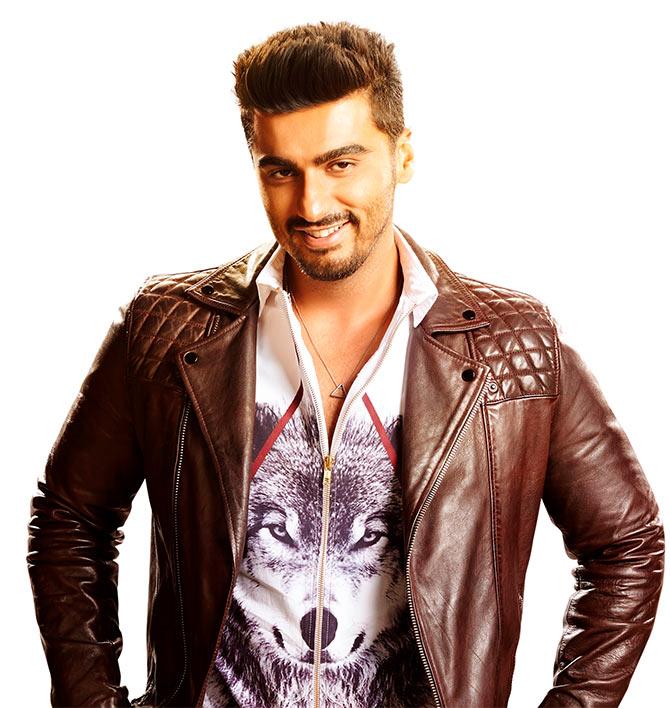 How excited are you about Ki and Ka?
I was always excited about the project. I signed on because I was looking forward to working with R Balki sir.
There's a reason why Kareena (Kapoor) and I have been cast. The film deals with a fantastically relevant concept: Gender equality.
Kareena plays a capable, talented and ambitious girl whereas I want to be a homemaker. And that stems from this boy's practical perspective.
He is a unique character, not a boy-next-door. He believes housewives are artists and that they have not got their due.
The film is made in typical Balki fashion. See Cheeni Kum. He makes real films in a quirky way. The film is about a married couple who are comfortable with each other, but what happens when people around them react? It's about societal reactions.
Were you nervous about working with Kareena who is your senior?
Not at all.
I was excited. She is an amazing actor and I am a fan of her work. It's quite tremendous to maintain 16 years of freshness. Even today, you look forward to seeing Kareena on screen.
She is still young, energetic and exciting.
Also, I know her very well. My father (Boney Kapoor) has done three films with her. It is always good to work with friends because there is no negativity and ego.
How are you preparing for Half Girlfriend?
The boy in the book hails from Bihar so I will have to work on my language. He is a basketball player.
It's too early for me to go into the details.