'My mother was a stuntwoman, so she is not scared. My wife gets scared, as she was a banker.'
Khatron Ke Khiladi host Rohit Shetty takes us through the upcoming eighth season.


IMAGE: Rohit Shetty at the launch of Khatron Ke Khiladi Season 8. Photograph: Pradeep Bandekar
Rohit Shetty returns as the host of Khatron Ke Khiladi in its eighth season on Colors. This time, the show will travel to Spain with its 12 contestants. The shooting will last 40 days.
"We will shoot an action sequence for the next five days in Kamalistan Studios. After that, we will shoot a song in Filmistan Studio. Then we will go to Spain. Once I return from Spain, I will complete the remaining bits of Golmaal Again and release the film during Diwali," Shetty explains.
This season, wrestler Geeta Phogat, whose life has been captured in the film Dangal, will take part in her first reality show. Giving her company will be Bigg Boss 10 winner Manveer Gurjar, model Shibani Dandekar, Bigg Boss 10 finalist Lopamudra Raut, actress Monica Dogra, Asia's Sexiest Woman (at third spot) Nia Sharma, actors Ravi Dubey, Karan Wahi, Rithvik Dhanjani, Hina Khan and Shiny Doshi, and hip-hop singer Shantanu Maheshwari.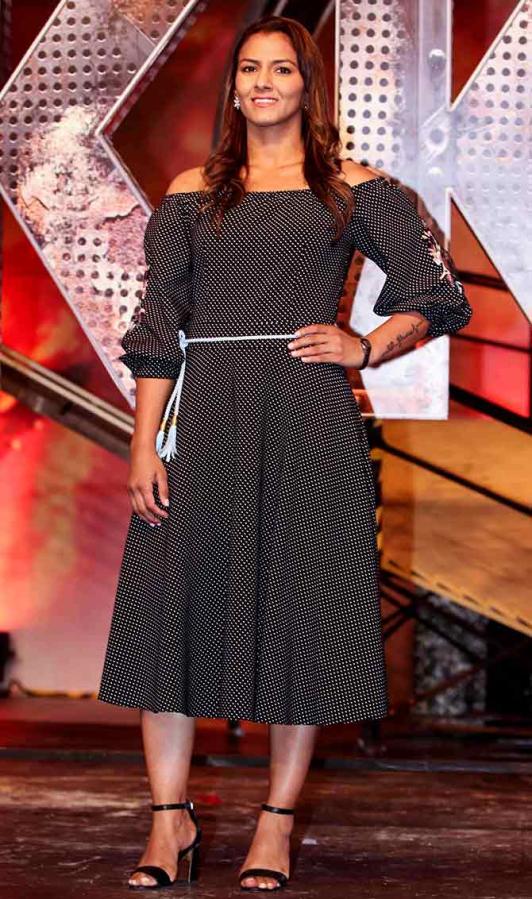 IMAGE: Geeta Phogat. Photograph: Pradeep Bandekar
Will Geeta have an advantage, considering her sports background?
"Not really," Shetty answers. "Sports ki technique alag hoti hai and action ki technique alag. She has that power and personality and will be a tough competitor but the show's format doesn't dictate that the others have to perform the way she will."
Rohit Shetty will perform all the stunts himself before the contestants attempt them.
"It's more difficult than shooting a film because of time restrictions. Sometimes, we plan a big stunt but it may not work out due to technical issues. Contestants are also not trained for it. Doing everything in a day is tough and by the end of the day, we're tired. In the second season, I remember I could not do a stunt. It required the person to cross two building from the 18th floor with the help of a plank. Due to gravity, it was not happening. The plank was shaking. We did preparations for two days to manage that but finally, we had to cancel it," he explains.
Shetty's wife Maya gets scared when he does dangerous stunts.
"My mother was a stuntwoman, so she is not scared. My wife gets scared, as she was a banker," he says.
IMAGE: Rohit Shetty performs a stunt. Photograph: Pradeep Bandekar
Will Bollywood ever make a film like Baahubali, whose second instalment crossed Rs 1,000 crore?
"It has made history. When we talk cinema, we talk about Mughal-e-Azam, Sholay and Mother India. Now, we will talk about Baahubali. But every film can't be Baahubali because of budget issues. Also, Rajamouli is a technical wizard. The kind of techniques he knows, the kind of vision he has... all directors don't have that," he says.
"When we talk about business, it is not just a Hindi film. It has done well in Telugu, Tamil and other languages. Every film can't be that. It will be foolish to plan a Rs 1,000 crore film, keeping Baahubali in mind. You can't do that. When (director) Rajamouli started with the film, he must have not thought it would make Rs 1,000 crore. He wanted to make a great film. It is the audience which loved the movie and took it to another level," he adds.
Is Bollywood ruled by nepotism?
"That's stupid," Shetty says, shrugging it off. "People, who object to it, their kids will be in the industry tomorrow. What will they say then?"
Meet the rest of the contestants on Khatron Ke Khiladi: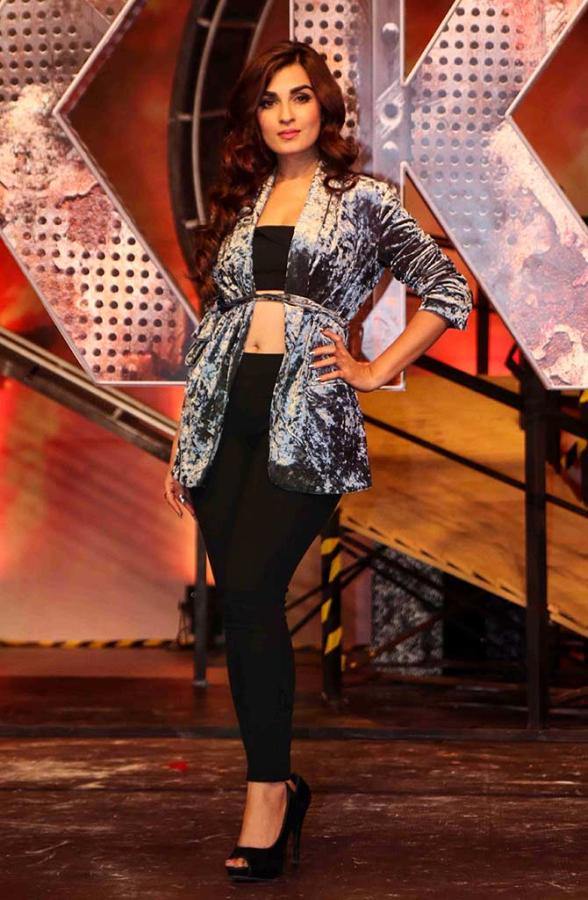 IMAGE: Shiny Doshi. Photograph: Pradeep Bandekar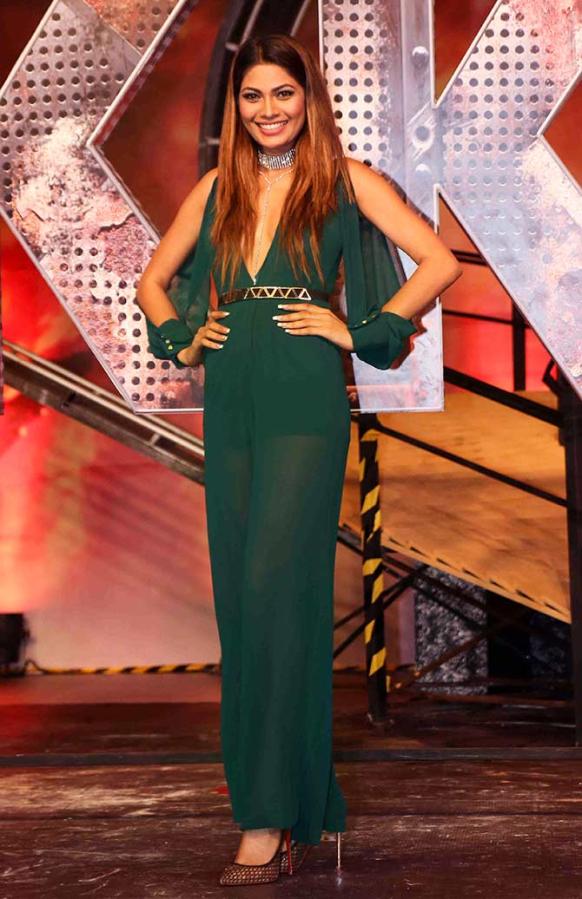 IMAGE: Lopamudra Raut. Photograph: Pradeep Bandekar.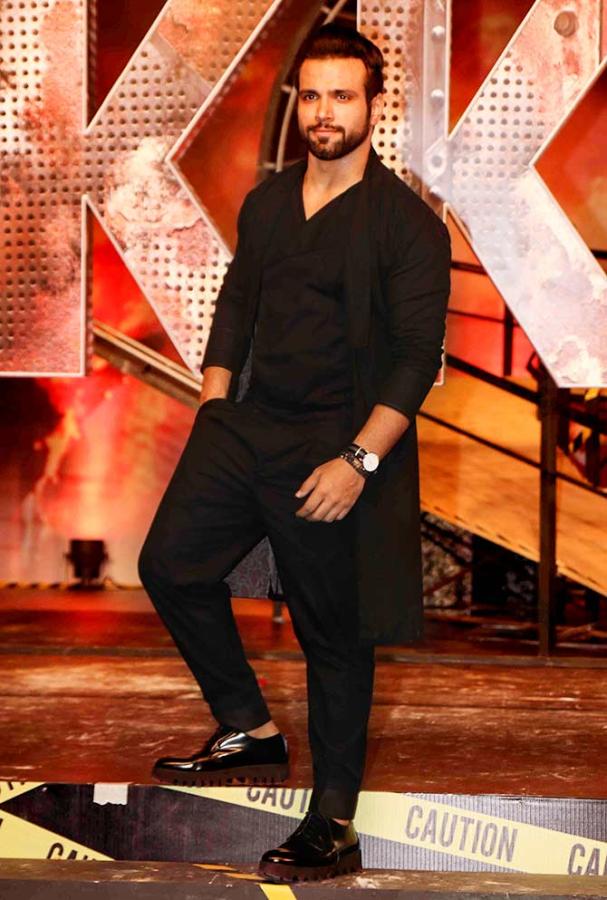 IMAGE: Rithvik Dhanjani. Photograph: Pradeep Bandekar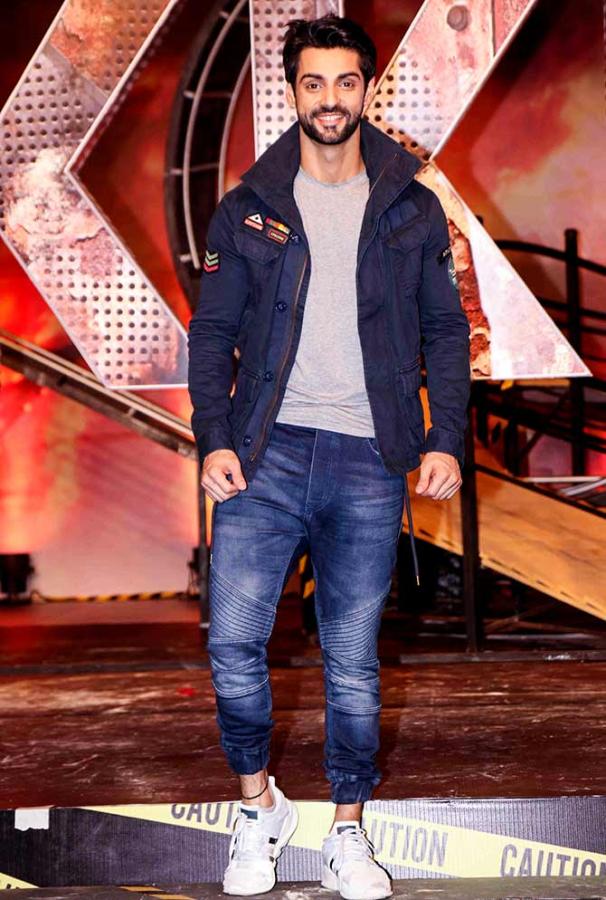 IMAGE: Karan Wahi. Photograph: Pradeep Bandekar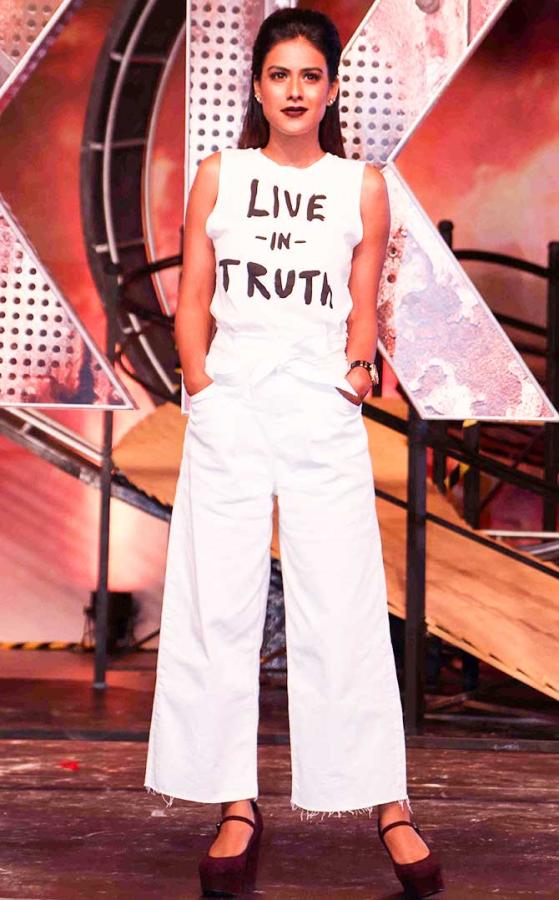 IMAGE: Nia Sharma. Photograph: Pradeep Bandekar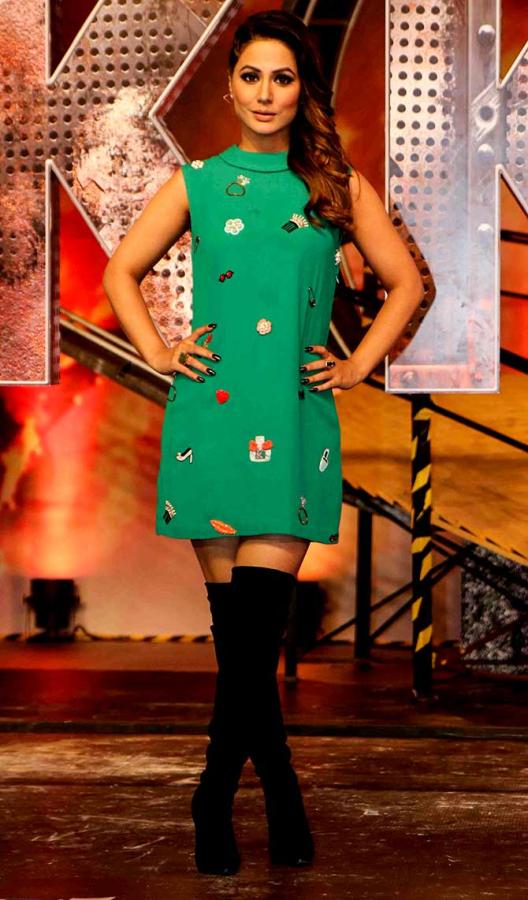 IMAGE: Hina Khan. Photograph: Pradeep Bandekar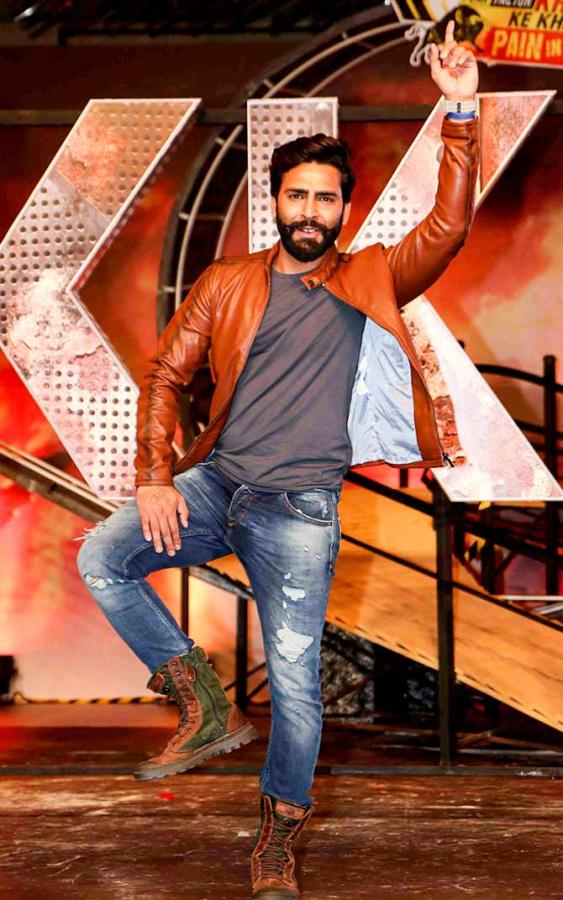 IMAGE: Manveer Gurjar. Photograph: Pradeep Bandekar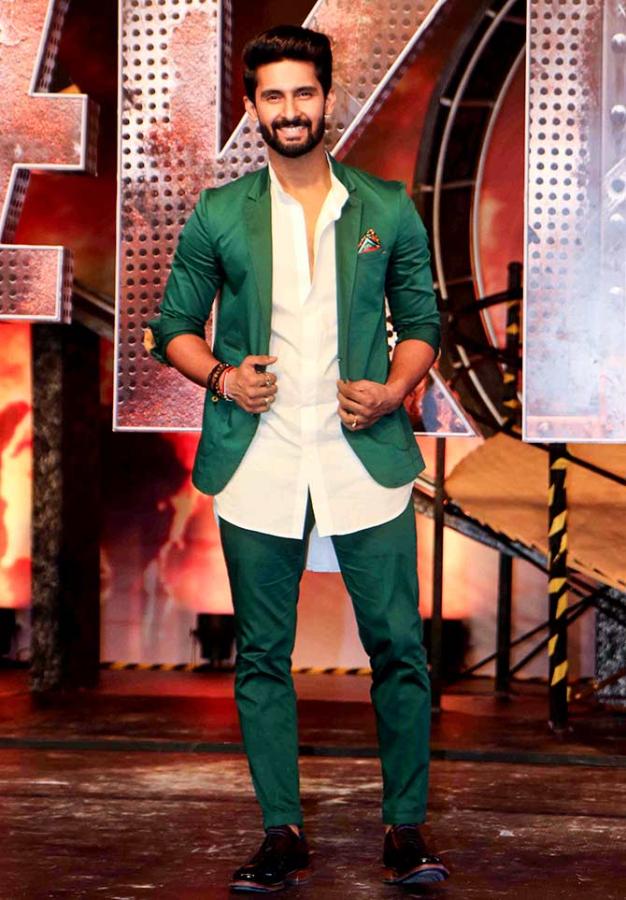 IMAGE: Ravi Dubey. Photograph: Pradeep Bandekar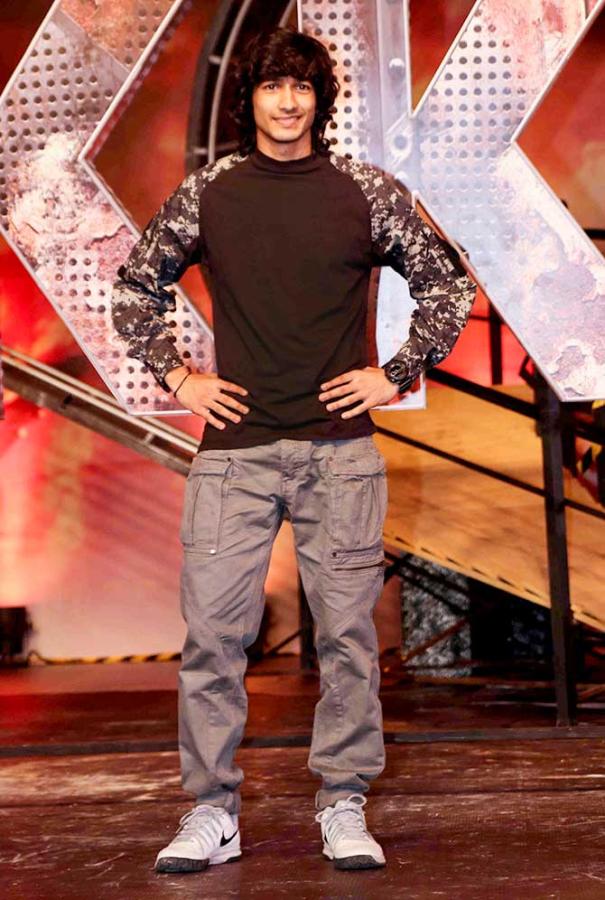 IMAGE: Shantanu Maheshwari. Photograph: Pradeep Bandekar