Hansal Mehta will write the screenplay; debutante Vijay Gutte will direct the film.
Anupam Kher is set to play Dr Manmohan Singh.
The film is based on The Accidental Prime Minister, Sanjaya Baru's account of India's leader during his first term in office, 2004 to 2008.
Dr Baru was Dr Singh's media adviser at that time.
Kher told PTI that the film will be directed by debutante Vijay Ratnakar Gutte.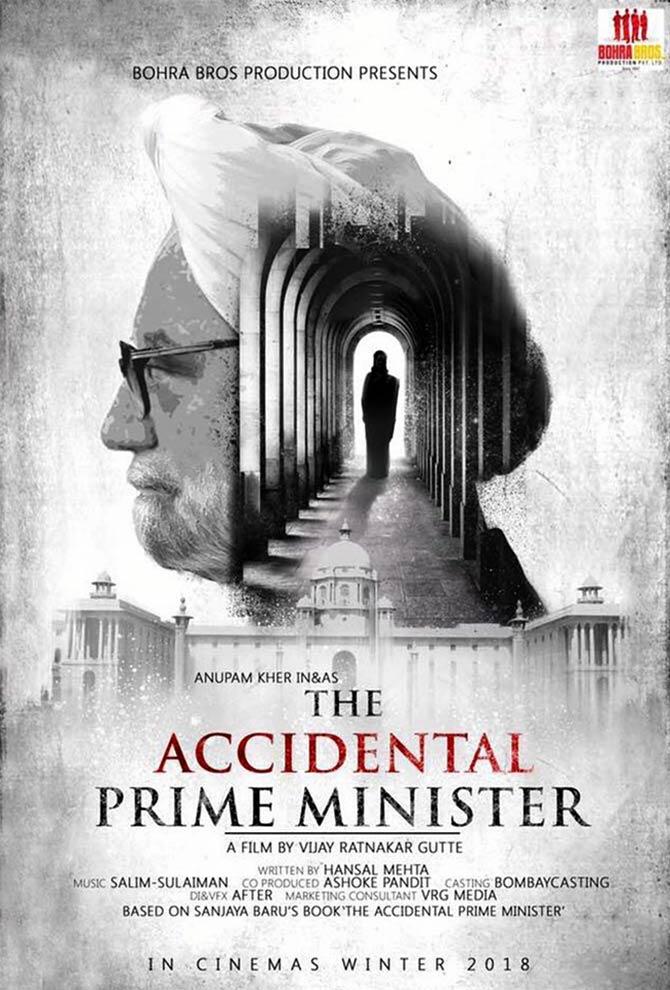 The actor took to Twitter to share the first poster of the film.
'To reinvent yourself as an actor is to challenge yourself. Looking forward to portraying #DrManmohanSingh in #TheAccidentalPrimeMinister.'
National Award-winning filmmaker Hansal Mehta is working on the screenplay.
"Yes, I am writing it," Mehta told PTI.
Kher has played a Sardar before -- most notably in Gurinder Chadha's Bend It Like Beckham.
The actor, who turned 61 in March, will need to age a bit for the role.
Dr Singh was 10 years older than what Kher is currently when he first became prime minister in May 2004.
It is not clear who will play Dr Baru in the film -- though the flamboyant former editor could easily play himself :)).
Another touchy issue would be the casting of Congress President Sonia Gandhi whom Dr Baru portrays as meddling in government matters in his account of the early Manmohan years.