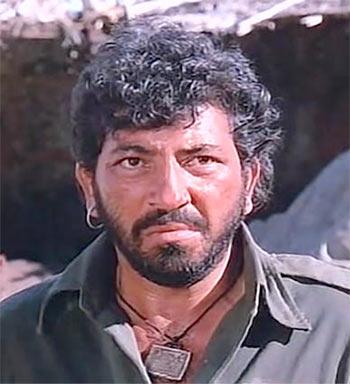 Saluting Amjad Khan.
There's a striking dichotomy to Amjad Khan's personality.
His piercing gaze could wreak havoc yet the same eyes conveyed volumes of vulnerability.
The bullying texture of a brutal dacoit mysteriously transformed into the moving cry of a vanquished blue blood.
Born to actor Zakaria Khan, better known by his screen name Jayant, he inherited a love for his father's profession early on, resulting in active pursuit of theatre.
It's here that writer duo Salim-Javed spotted and recommended him for the role of an earthy and evil dacoit in a project that was to change his life forever.
No doubt it's his most famous and definitive performance but the legacy of Amjad Khan isn't limited to Gabbar Singh alone.
On his 24th death anniversary on July 27, we remember the beloved star and 10 of his most memorable works.
Sholay (1975)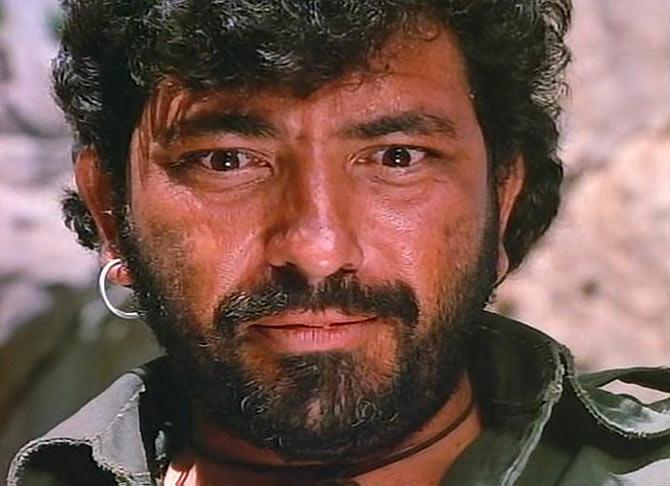 His debut role came to him following Danny Denzongpa's unavailability (he was committed to Feroz Khan's Dharmatma) and he almost lost it due to his inexperience but Sholay is unthinkable without the imagery of Amjad Khan as Gabbar Singh.
Although his entrance is quite late in this iconic movie, Khan owns the screen once he appears with his badass one-liners, daunting aura and menacing laughter.
An explosive combination of disturbing and dangerous, his Gabbar is a subject of reverence, parody and merchandise deeply entrenched in pop culture.
Shatranj Ke Khiladi (1977)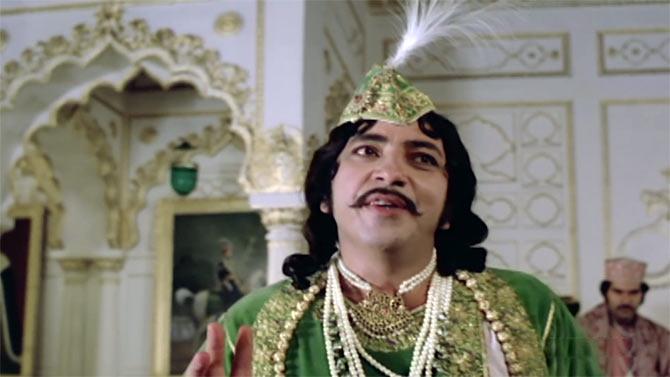 His hostile behaviour may have left Ramgarh locals panic-stricken but it impressed a certain Indian auteur greatly.
The legendary filmmaker Satyajit Ray's faith in Khan's range is richly rewarded in the actor's intimate portrayal of the last Nawab of Oudh, Wajid Ali Shah in Shatranj Ke Khiladi.
As the ruler on the threshold of relinquishing his crown to the British, Khan conveys the distress and melancholy in a manner so poignant, it's a performance for the ages.
Muqaddar Ka Sikandar (1978)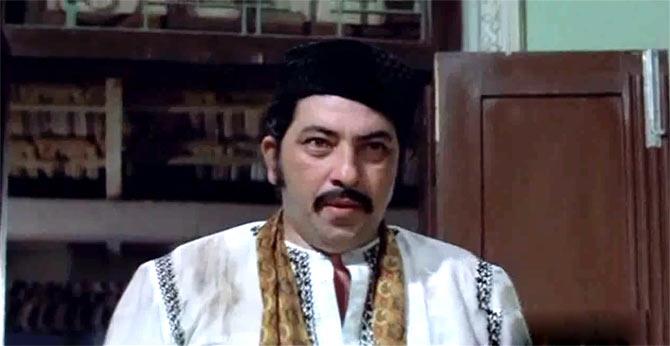 Amjad Khan's Dilawar in Prakash Mehra's fanciful take on the Devdas story is nothing like Bollywood's standard bad guy.
He's coarse but charming, ruthless yet romantic and one heck of a street-smart, smooth talker whose violent obsession for Rekha's courtesan even as she harbours unrequited love for Amitabh Bachchan proves disastrous for all three.
Qurbani (1980)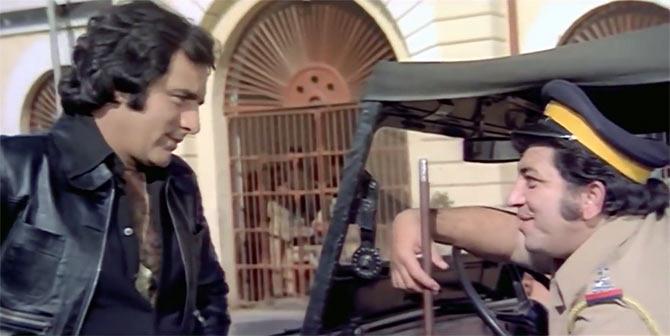 Qurbani attracts maximum attention for Zeenat Aman's sexy moves in Aap Jaisa Koi and Feroz Khan smashing up a brand new Mercedes.
But it's equally notable for Amjad Khan's snazzy turn as the maverick, gum-chewing, sassy cop.
There's never any attempt to go overboard even when he slips in and out of disguise or says the most flamboyant lines, My Name is Khan, Amjad Khan.
Instead, his infectious smile elevates the madness into sheer joy.
Laawaris (1981)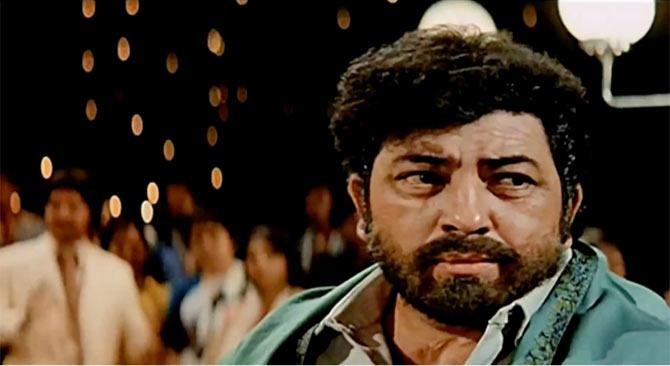 It's not an easy task to make the audience sympathise with a cad but Amjad Khan's superlative turn in an outright masala flick does just that.
In Laawaris, he plays a gold-digger who dumps his pregnant girlfriend to marry into money. Decades on, he regrets his actions but struggles to accept his illegitimate adult son publically.
A master at underplaying, Khan brings out the dilemma of the old man in yet another notable delivery.
Kaalia (1981)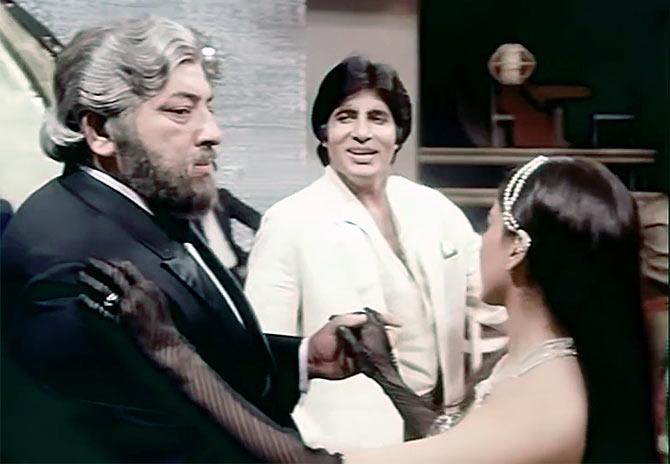 A smuggler in the garb of a businessman, Amjad Khan's Shahani Seth engages in all sorts of illicit activities.
But it's his cucumber cool disposition as Amitabh Bachchan's heartless nemesis that enjoys a crucial role in Tinnu Anand's bombastic Kaalia.
AB may have the best lines but AK gets one that says get lost like few can -- Kutton aur bhikariyon ka andar aana mana hai.
Yaarana (1981)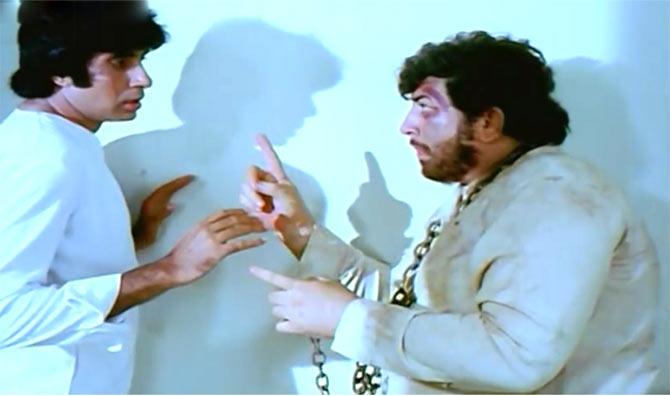 Bachchan and Amjad Khan's camaraderie off screen struck magic on it.
Although they collaborated on countless films as the face of good and evil respectively, it's their tribute to friendship in the undeniably filmi tone of Yaarana that hasn't lost its appeal.
The actor is all heart as Bishen, who risks everything to ensure his underprivileged but talented childhood buddy Kishen get his due.
In return, the latter pays him a soulful tribute in Tere Jaisa Yaar Kahan.
Utsav (1984)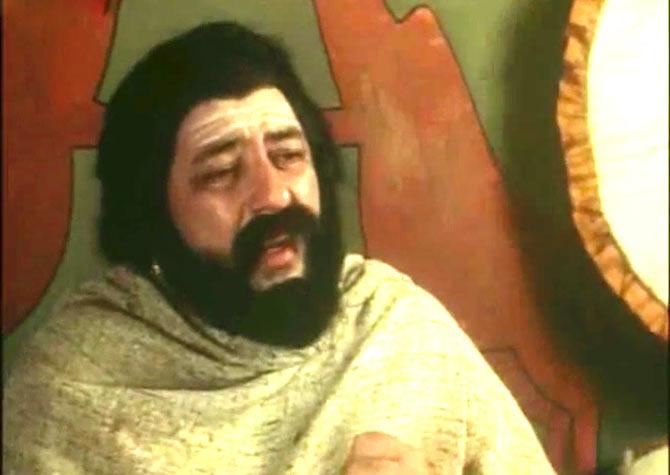 Amjad Khan's casting as Kama Sutra author, Vatsyayana in the Girish Karnad helmed Utsav is testimony to his underrated versatility.
He also pitches in as the intriguing Sutradhar of this ancient slice of erotica.
Meticulous in conveying the aesthetics of the era, the Sanskrit philosopher's blend of gyaan over various sexual asanas and enthusiasm in playing peeping Tom to acquire it is coloured in subtlety and humour.
Chameli Ki Shaadi (1986)
In Basu Chatterjee's frothy rom-com, Amjad Khan plays a sympathetic advocate assisting Anil Kapoor's lovelorn wrestler in matters of the heart.
Keeping with Chatterjee's breezy realism, Khan paints his character with enough wit and wisdom to notice yet not judge his friend's artlessness.
Rudaali (1993)
Released posthumously, Kalpana Lajmi's critically acclaimed Rudaali is dedicated to Amjad Khan's memory.
As the zamindar lying on his deathbed, he seeks salvation in rituals while curious about the degree of emotional response his passing will induce.
It's a brief part but the visibly frail actor essays its irony to perfection.