It's a delight to watch to Anil and Anurag share screen space, notes Namrata Thakker.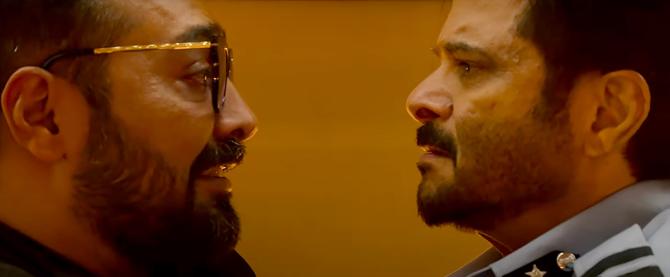 On Sunday, Anurag Kashyap and Anil Kapoor got into a war of words on Twitter.
But their social media squabble, as it turned out, was a marketing gimmick to launch the trailer of their Netflix film, AK vs AK.
Well, the trailer is out and it looks exciting.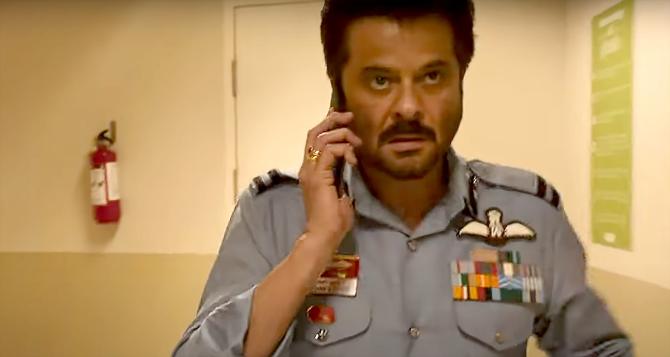 The film is directed by Vikramaditya Motwane, who is known to make unusual films (Lootera, Trapped, Bhavesh Joshi Superhero).
The trailer starts off with Anurag and Anil attending a press event where they take jibes at each other.
This sparks off a rivalry between the two and Anurag takes it a notch up by kidnapping Anil's daughter, Sonam Kapoor.
He then pitches a film idea to Anil where Anurag will shoot him in real-time while the jhakaas actor searches for his daughter.
The whole premise is confusing and chaotic, yet Motwane engages you with his hatke storyline.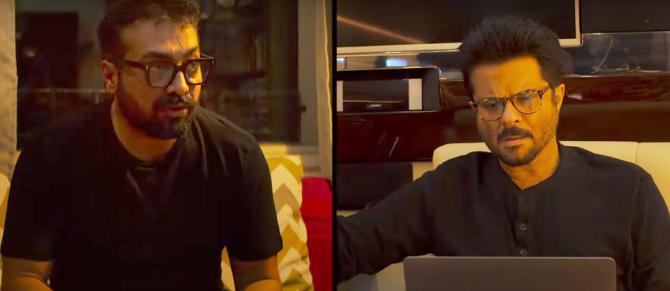 It's a delight to watch to Anil and Anurag share screen space.
Though the Gangs of Wasseypur director has acted in a few films before, in AK vs AK, he is a revelation.
We also get to see Sonam Kapoor, her brother Harshvardhan Kapoor and her uncle Boney Kapoor.

The two-minute trailer is crisp, thrilling and well executed.
Vikram Motwane has created mystery and intrigue around his movie without giving away too much in the trailer.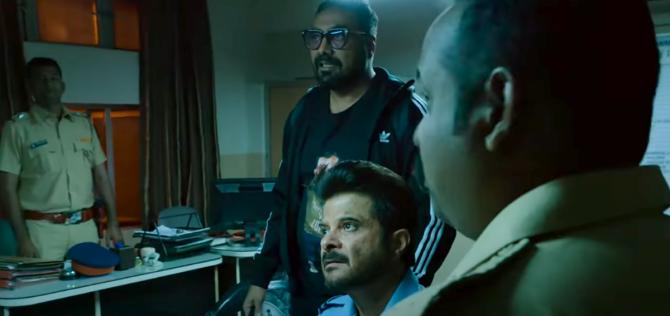 The last scene of the trailer is fabulous.
It's difficult to say what genre AK vs AK belongs to, but the movie's concept seems path-breaking and novel, at least in Bollywood.
If the trailer looks so captivating, I can only wonder the film has in store for us.