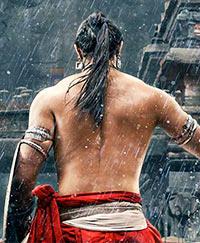 Bollywood hunks have been bringing sexy back since as long as we can remember!

Actors obviously love to flaunt their backs, especially when they promote their movies.
We saw actresses and their stunning backs.
Now, it's time to see some of Bollywood's hottest men show off their chiseled bodies.
Take a look at the pictures and vote for the best back!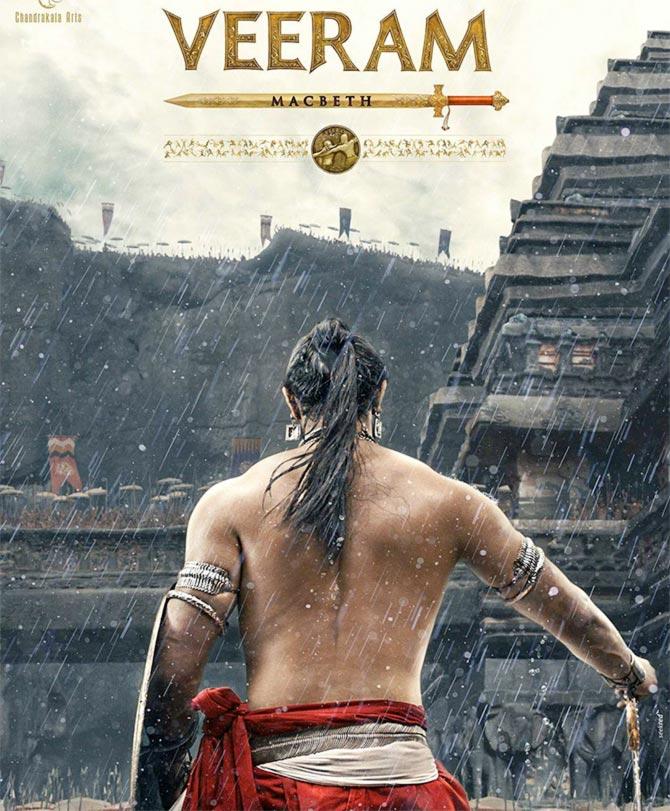 IMAGE: Kunal Kapoor in Veeram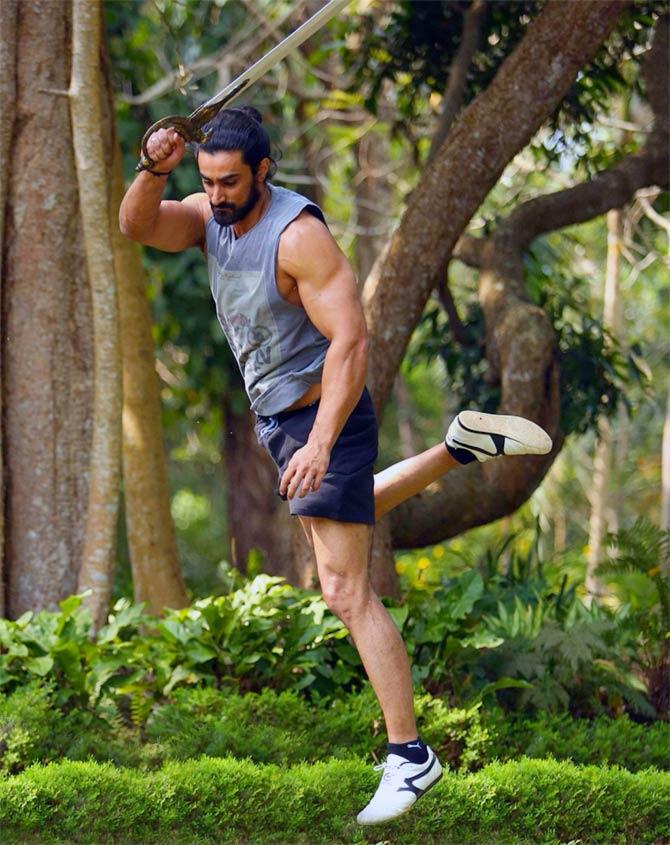 Photograph: Kunal Kapoor on the sets of Veeram
We saw Kunal Kapoor's muscular back in the first poster of his action film Veeram, and we couldn't take our eyes off!
Kunal has worked hard on the film, and the effort shows.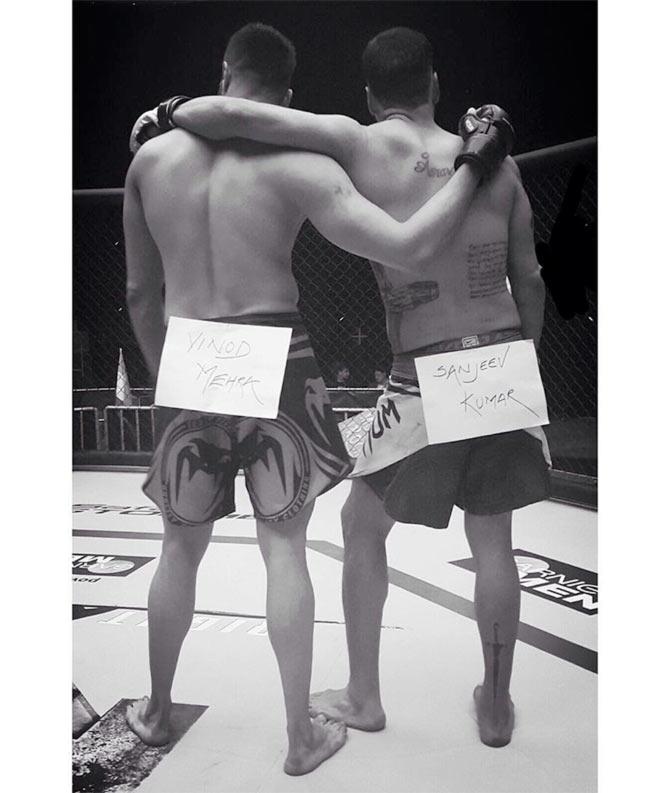 IMAGE: Akshay Kumar and Sidharth Malhotra. Photograph: Sidharth Malhotra/Instagram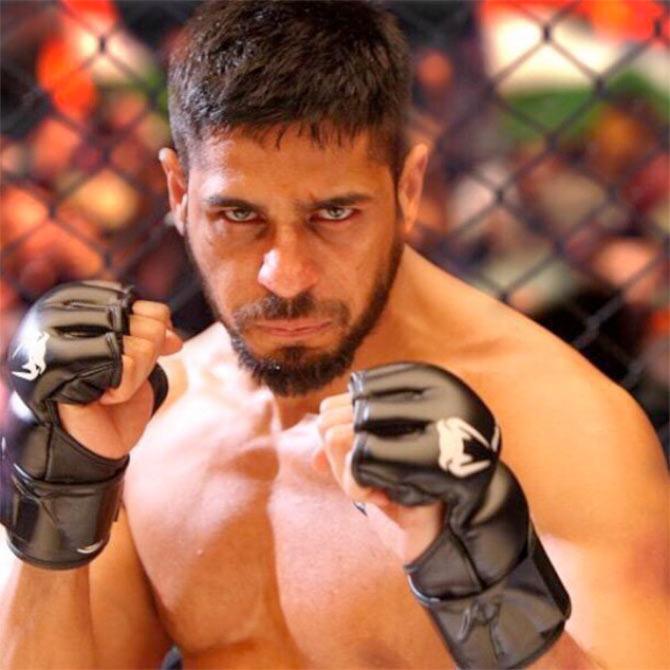 IMAGE: Sidharth Malhotra in Brothers
Sidharth played a boxer in Brothers, and made sure to get a chiseled body to qualify for the role.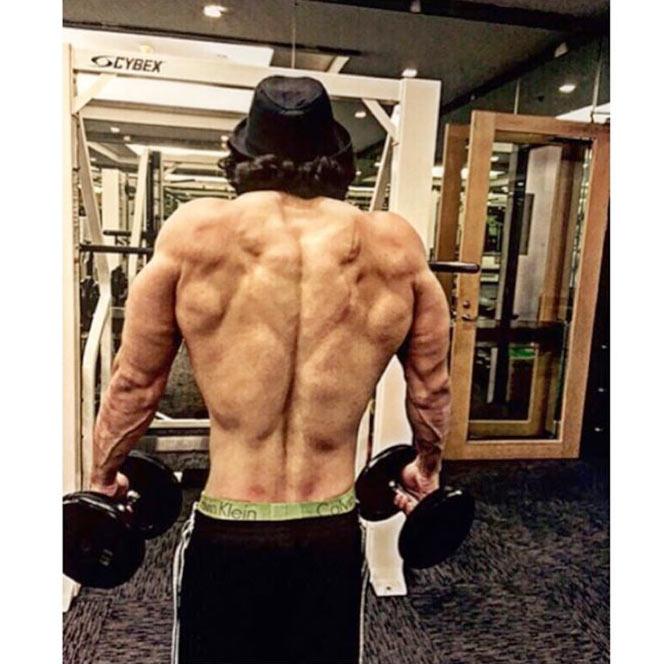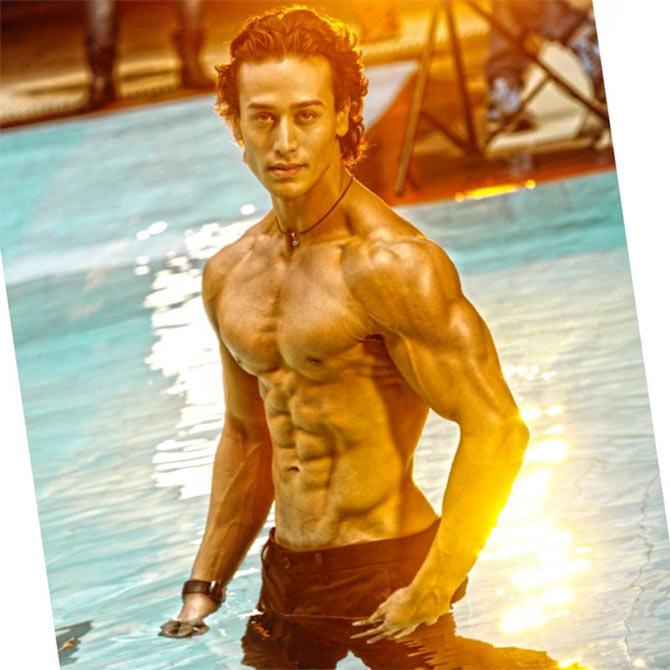 IMAGE: Tiger Shroff. Photograph: Tiger Shroff/Instagram

You can literally count the muscles on Tiger's body!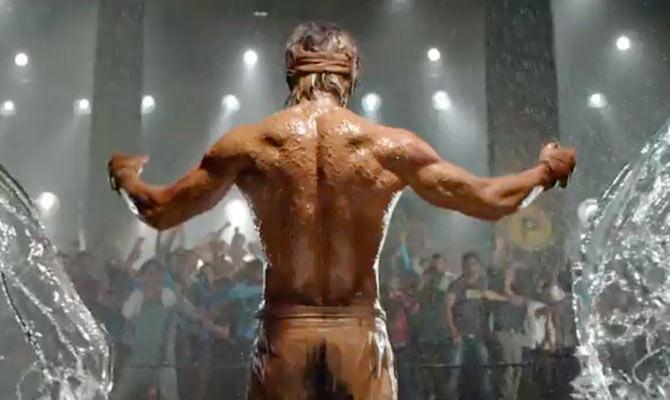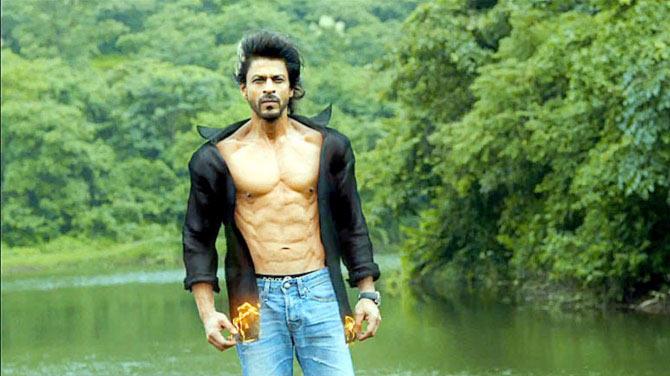 IMAGE: Shah Rukh Khan in Happy New Year
Whether he's covered in mud or he's flaunting his six packs, Shah Rukh's always on fire!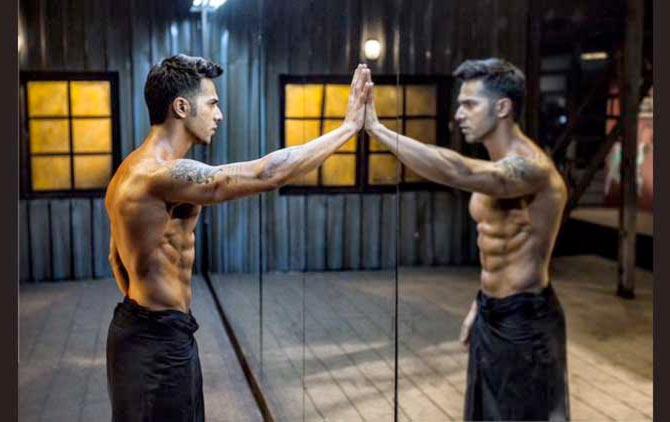 IMAGE: Varun Dhawan in ABCD 2
Varun Dhawan's wow body in ABCD 2.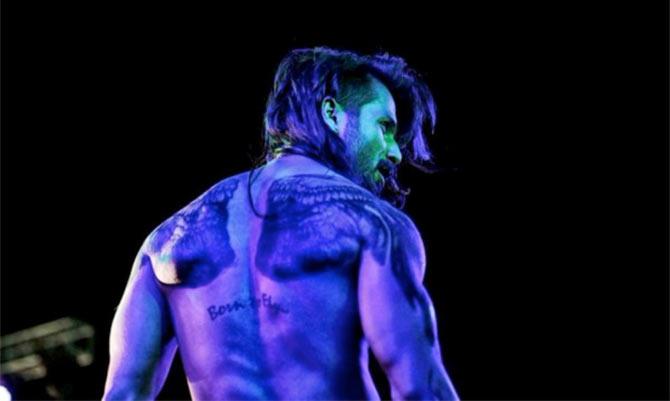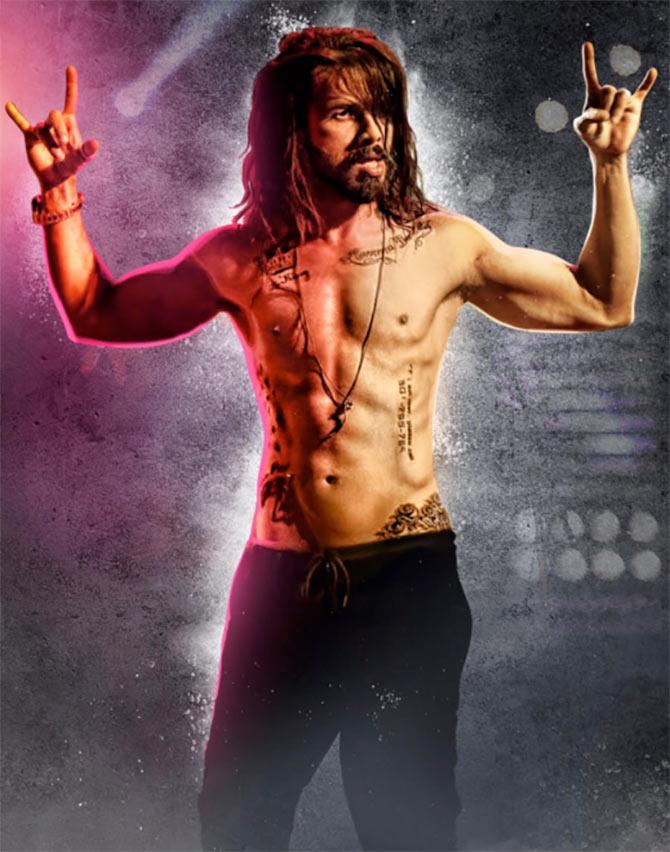 IMAGE: Shahid Kapoor in Udta Punjab
The Gabru actor shows off his body in the Chitta Ve song in Udta Punjab.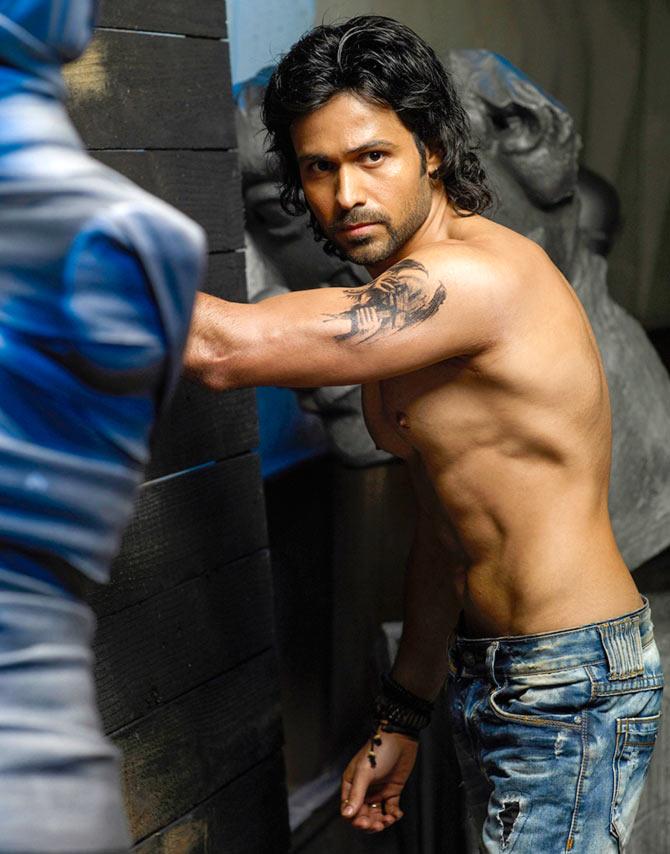 IMAGE: Emraan Hashmi in Murder 2
Emraan Hashmi shows off his muscles and his intensity on Murder 2.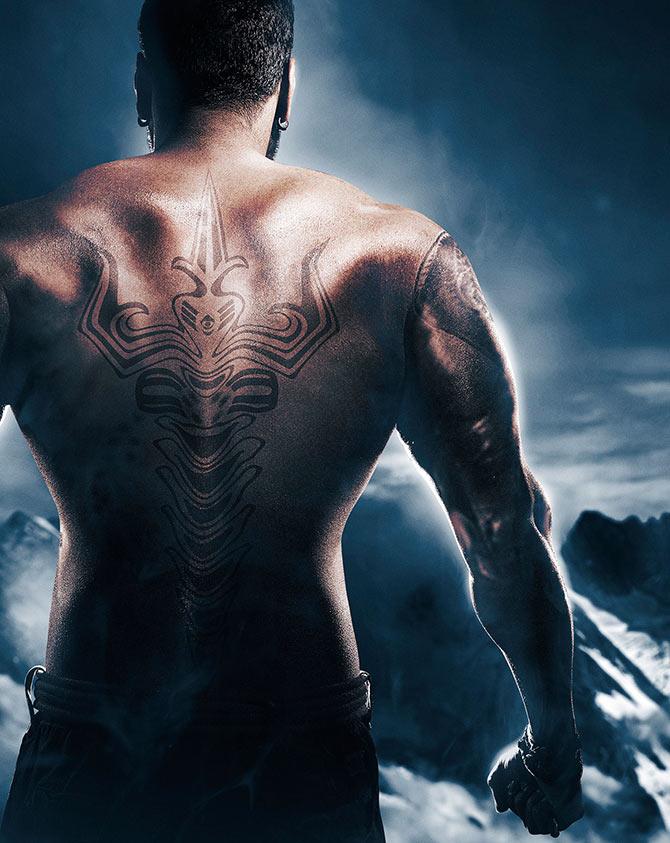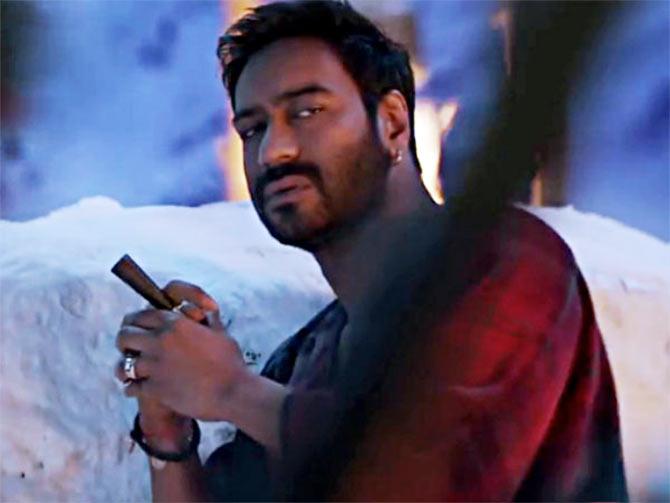 IMAGE: Ajay Devgn in Shivaay
Does this look like the back of a 46-year-old?
Well, if that person is Ajay Devgn then, yes! While the veteran actor has everybody in shock by releasing a first look of a new film two years before its slated release, we just can't look past that youthful body!

Guess all the hard work in th egym does pay off wonderfully.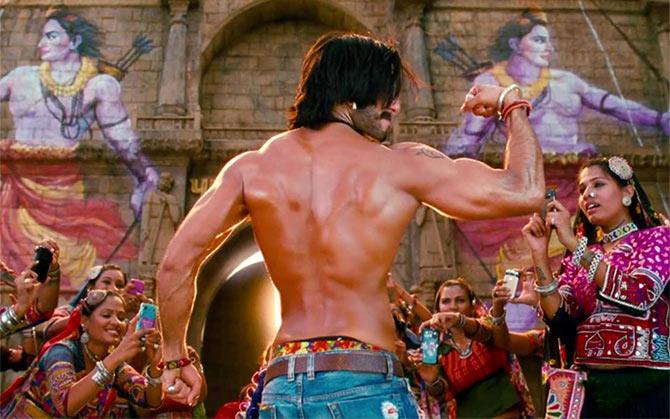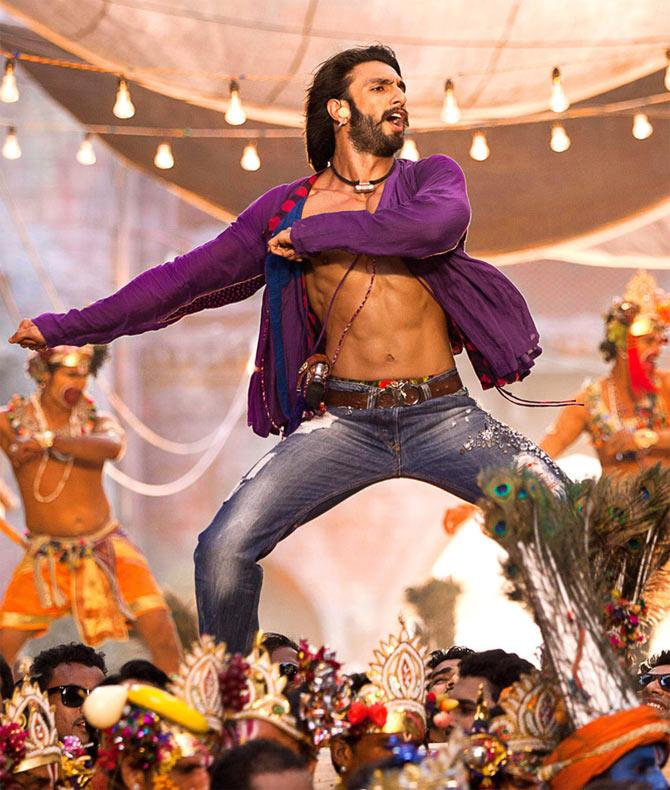 IMAGE: Ranveer Singh in Ram Leela
No one does shirtless better than the flambouyant Ranveer Singh.

Seen here as the passionate desi lover boy from Sanjay Leela Bhansali-directed Goliyon Ki Raasleela-Ramleela, Ranveer is in his element here!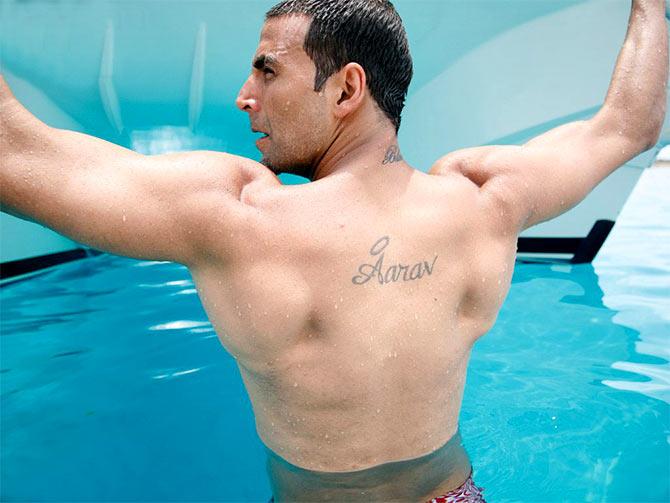 IMAGE: Aksahy Kumar in Blue
A certified fitness freak and real-life daredevil, Akshay's propensity to his healthy lifestyle is just as famous as his onscreen stunts.

You don't get to that level of fitness without able support from a sturdy back now, do you?

His 2009 'underwater' action thriller Blue may have failed to offer any watershed moments, but boy, are we glad to get a peek at that sexy back!

Did your ovaries explode too after spotting that Aarav (his son's name) tattoo?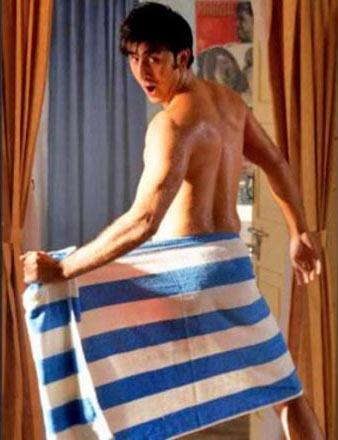 IMAGE: Ranbir Kapoor in Saawariyan
Ranbir Kapoor is quite the tease, isn't he?

His towel scene in Saawariyan is one of the most famous bits about the film.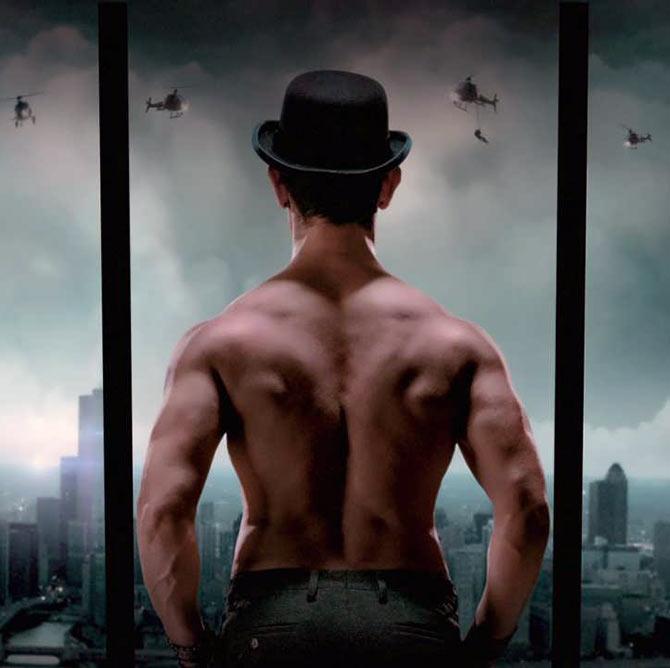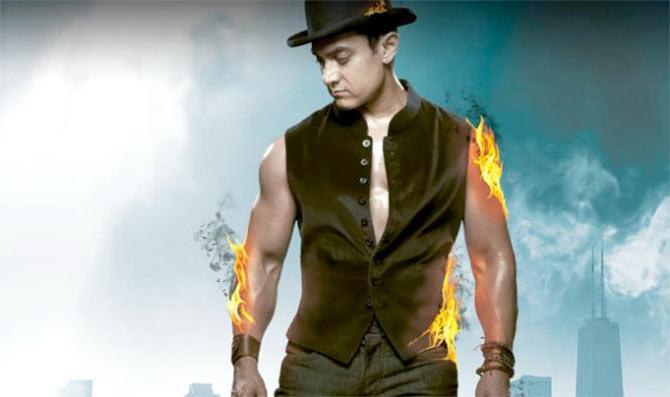 IMAGE: Aamir Khan in Dhoom 3
Trust Mr Perfectionist to follow rules to the T.
Aamir Khan, in all his ripped muscles and back glory, brought a lot of good luck and business for Dhoom 3.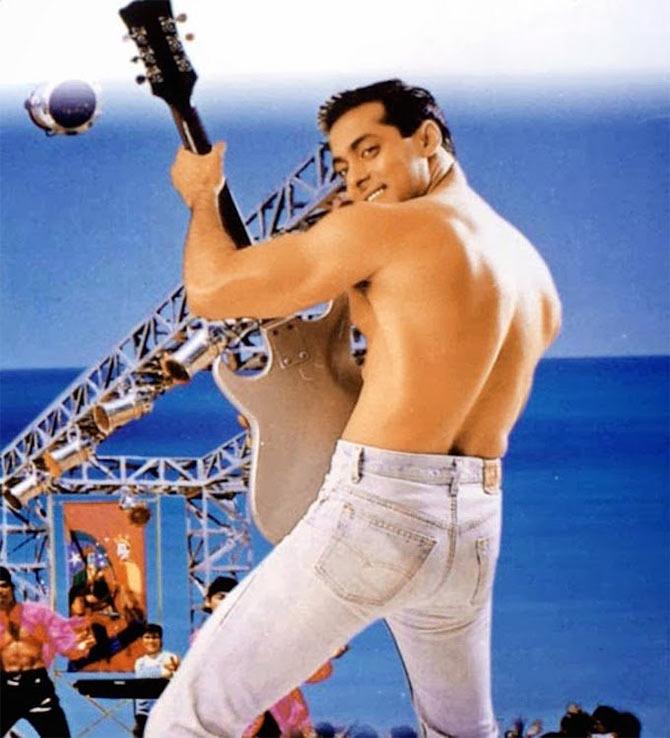 IMAGE: Salman Khan in Pyar Kiya Toh Darna Kya
He may have mentored many an upcoming actor on how to get a buff body but Salman Khan will always remain the real deal.

Remember his memorable shirtless turn as the college hunk in Pyar Kiya Toh Darna Kya that sent us all in a collective daze?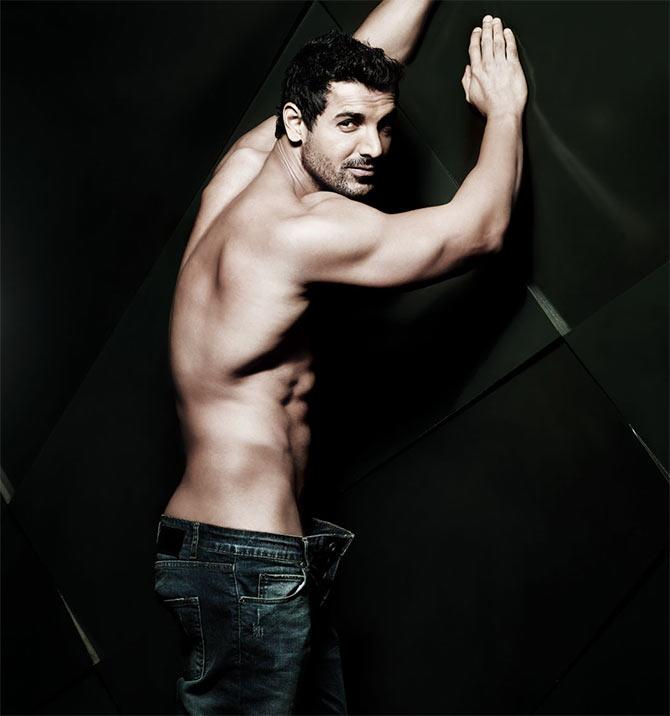 IMAGE: John Abraham
Are we calling this hottie the Mr Body yet? We need to, pronto.
His butt may have been the talk of the town in his Dostana glory but his back definitely has a fan following of its own.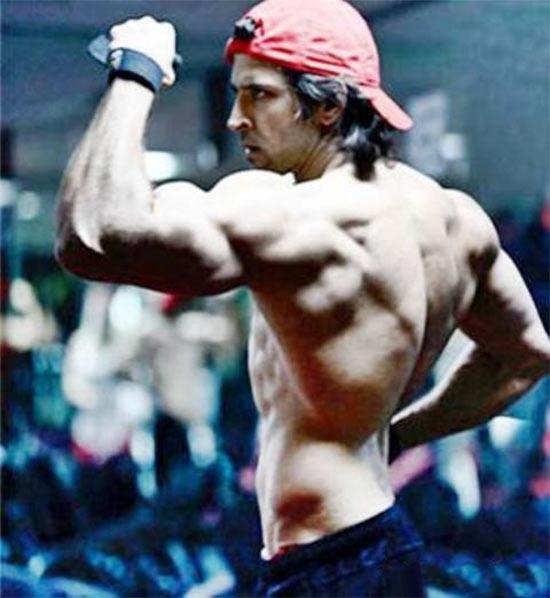 IMAGE: Hrithik Roshan
Hrithik Roshan knows his limits and how to push them.
Are those real muscles that one can get by working out in a gym?

This look, acquired by the desi Greek god for Krrish 3, is not to be attempted without supervision.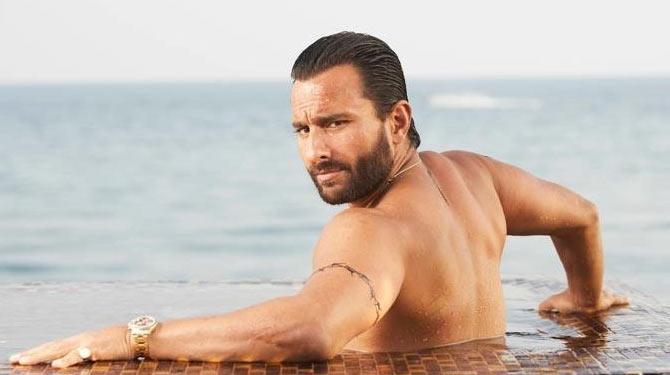 IMAGE: Saif Ali Khan in Race 2
The Nawab of Pataudi, apart from his inherent good looks and natural charm, has a sexy back to boast of too.

One look at his back and we lost track of the Race 2 plot for a moment.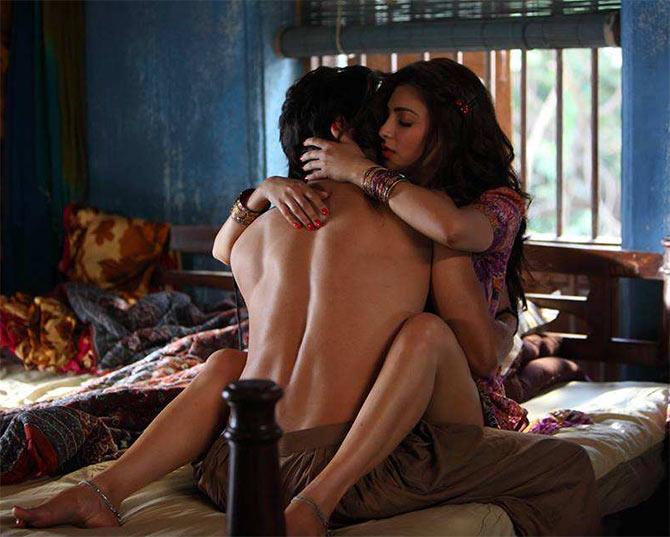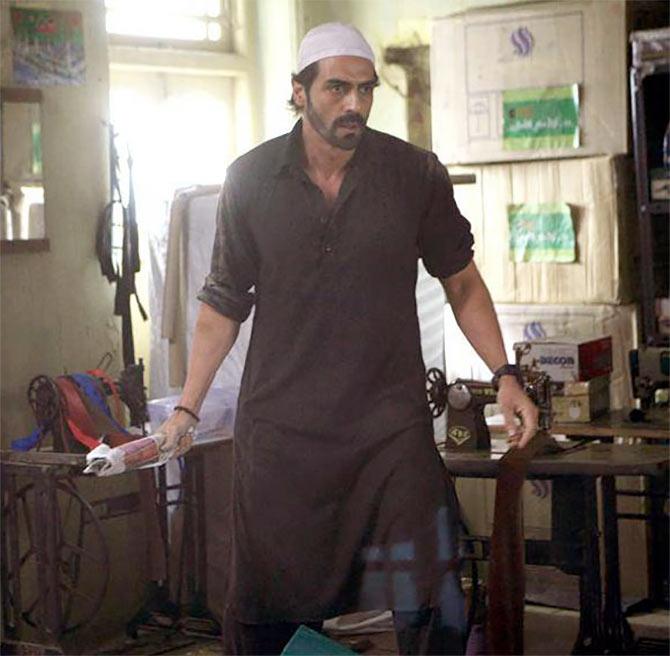 IMAGE: Arjun Rampal with Shruti Haasan in D-Day (above).
And here is the best body in showbiz ever, Arjun Rampal locked in a passionate embrace with D-Day ladylove Shruti Haasan.

Why orchestrate a steamy love scene when all you have to do is get a shirtless Rampal twirl to make us squeal is beyond us.

VOTE!