'The way Karan Johar shot the masturbation scene was not vulgar. The context was comic.'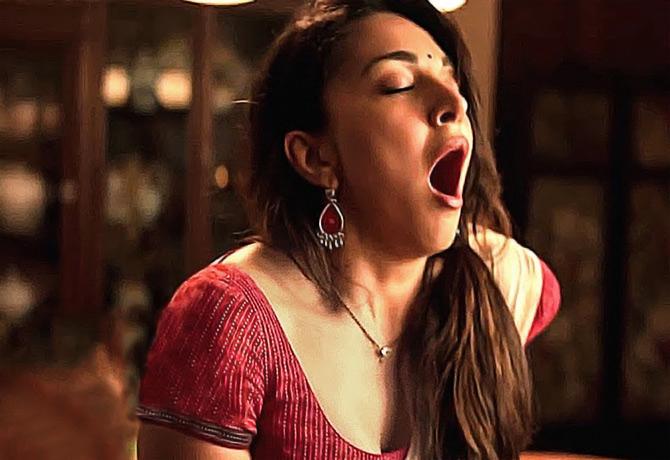 After starring in Karan Johar's segment in Lust Stories, Kiara Advani will be seen in his Kalank.
Kiara is overwhelmed with the response she has received for Lust Stories and tells Rediff.com's Patcy N that her masturbation scene was not meant to cross the line.
Audiences have loved Lust Stories. Which is your favourite segment?
I would be biased if I say my own. But each story is unique; you cannot compare them.
I think they make a wonderful film, each story really stands out in their own context.
A lot has been said about your segment. What kind of appreciation have you got?
The response has been overwhelming. I am grateful that critics have acknowledged my performance.
Even the audience has really liked the film. That's reassuring and motivating.
I am so happy that Karan (Johar) is proud of me, that my director is happy with my work.
He was the one who knew it before the reviews came out. And when the reviews came out, he sent some of them to me.
People from the industry have messaged and even tweeted. Many of them at the screening spoke to me at length.
After Swara Bhaskar's masturbation scene in Veere Di Wedding, there are two in Lust Stories, involving Neha Dhupia and you. Were you comfortable?
I think a bigger issue has been addressed. It's an important topic about women having equal rights in a relationship and in a marriage.
Karan has written the scene very sensitively and in a humorous way. So though it's a bold topic, it comes out funny.
It was not meant to cross the line at all and that's why the film has been appreciated.
Keeping the sensitivity of the scene in mind, that was no need for me to feel awkward about it.
I was nervous (while performing), but I would be as nervous about any other scene that I had to shoot.
At the end of the day I am an actor, so I look at it professionally.
Karan makes you comfortable on the sets, and ensures that the environment is comfortable. He makes you uninhibited in a particular scene.
He made sure I was fine while we were doing the scene. I just followed his instruction.
What did you think about Swara's masturbation scene?
I thought it was funny. This is not the first time you are see it on the big screen. You have seen it in iconic films like When Harry Met Sally...
But you don't see it in Indian films. Here, if you do such a scene, you get trolled on social media.
That's why I say the topic addressed is much bigger.
Women need to support women and look at the bigger issue.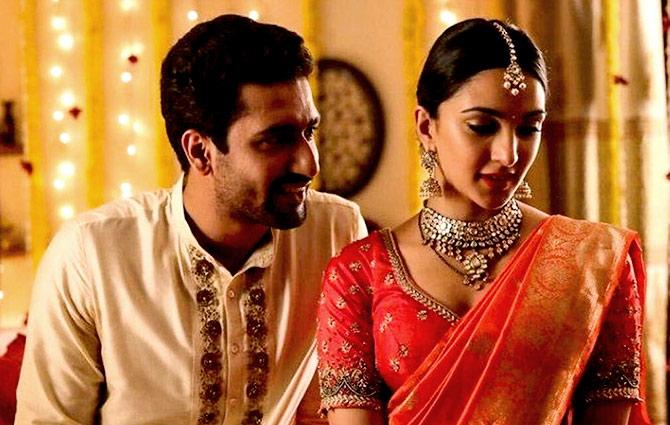 Do you think Indian audiences are ready for such scenes?
I don't know. If I go by reviews, I would say maybe, to an extent. But there's a long way before that happens.
It is also very important how these things are done. The way Karan shot the scene was not vulgar. The context was comic.
It was a really long day of shooting and naturally, I was acting, so I was faking it.
If Karan shows the blooper reel, it would be funnier. We were laughing shooting the scene.
It is similar to Katherine Heigl's scene in The Ugly Truth...
Yes. I have seen the movie and am aware of the scene. But that's in a different context.
That was a hilarious scene and maybe somewhere, it gave me the confidence to do this.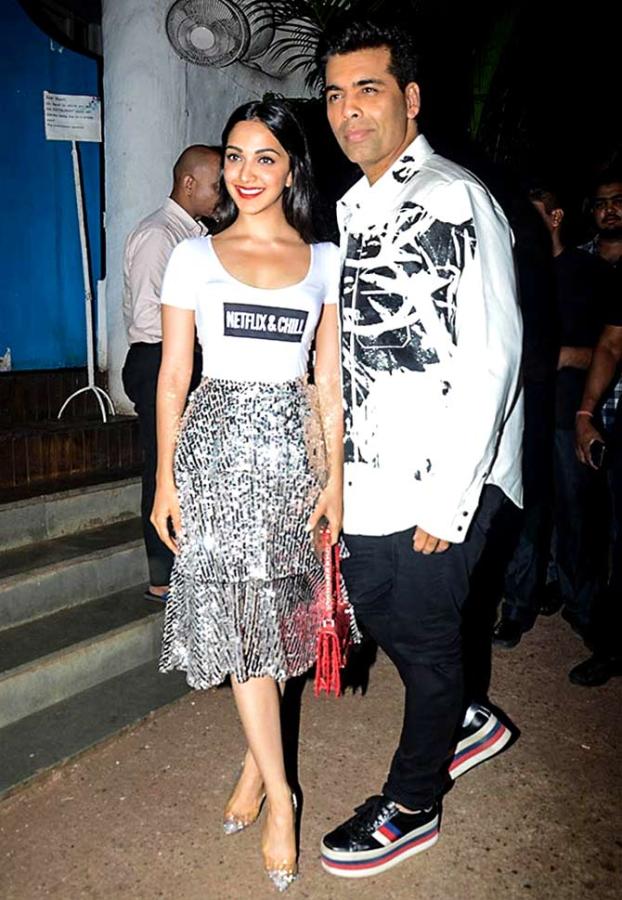 Has Karan Johar taken you under his wing?
You have to ask Karan Johar that. I am very fortunate to be directed by him; that he choose to work with me. I will always be grateful for the opportunity and the experience.
I would love to work with him again.
Your Telugu film Bharat Ane Nenu, opposite Mahesh Babu, released in April, and has done very good business. How are you looking at south cinema now?
The response I got for my first Telugu film Bharat Ane Nenu was so overwhelming. People want to see me again, so I have decided to do another film.
My second film is with Ram Charan Teja.
The experience is very different.
Bharat Ane Nenu was a political drama while this is a complete entertainer. It has action, comedy and family drama. It has an interesting twist. I hope audience will like this too.
After Bharat Ane Nenu, I have been getting a lot of interesting scripts from the Telugu industry. I would like to balance between Hindi and Telugu films.
I would like to be a pan India entertainer.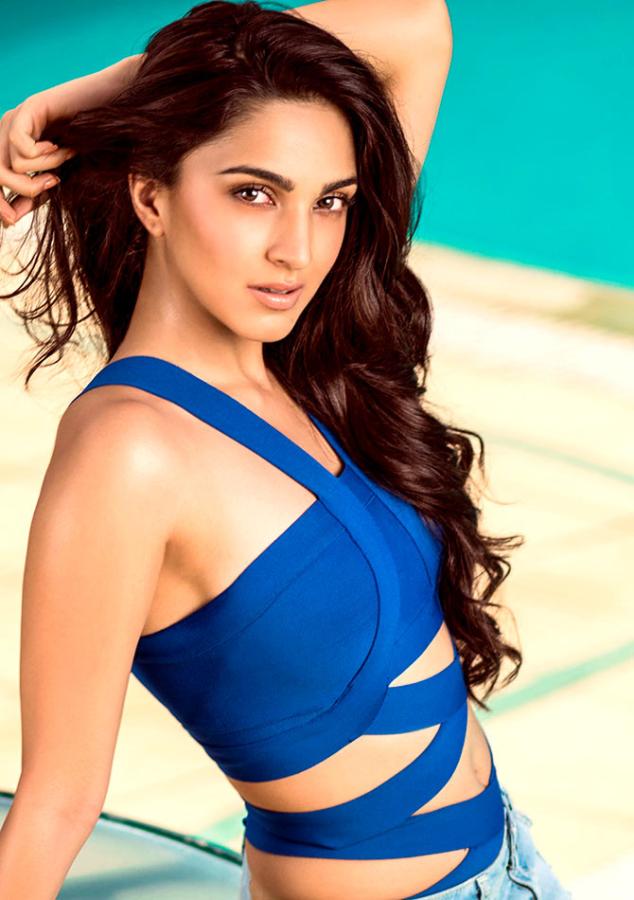 You have a special appearance in Karan Johar's Kalank.
I am not allowed to talk about Kalank, but I have a special appearance with a song.
The film's shooting started with the song. It has Varun (Dhawan) and me, and has been choreographed by Remo D'Souza.
Manish Malhotra has done the costumes.
It is a period film, so it has a different look and vibe. It is beautifully written. I am really excited about it.