'We don't have that support system.'
'The last six years has gone into making Manto and raising Vihaan and it has been tough.'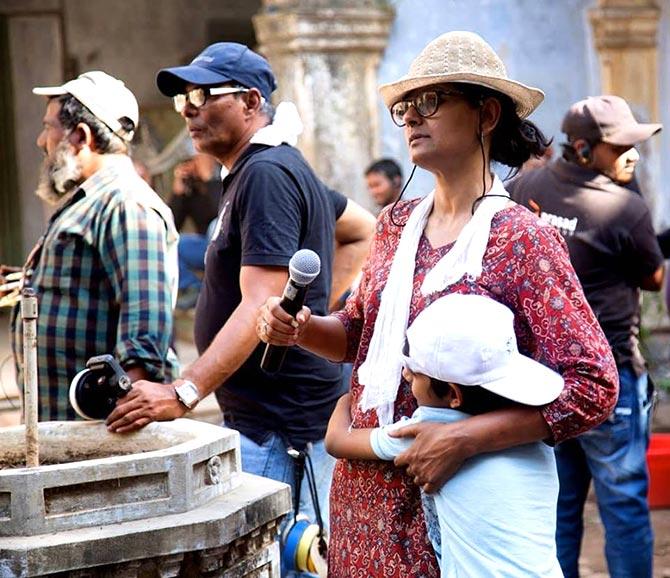 Nandita Das has given us a 'highly intelligent piece of work' in Manto.
The director spoke extensively spoke about how Manto came into her life and how she secured her ensemble cast, especially the mercurial Rishi Kapoor.
"For me, acting and directing have not been a career," Nandita tells Rediff.com Senior Contributor Aseem Chhabra in the concluding segment of the three-part interview.
What does it take to direct a film? You have been acting a long while, but you have only directed two films.
Yes, and I have neither assisted anybody.
I didn't go to a film school.
I don't watch a lot of films.
I think if you have had varied life experiences, you have met people... and also, been really involved with the script, that's what is needed to direct a film.
I wrote both the scripts.
It really helped me to know the characters because I had lived with them so long.
When was the last time you acted?
Long back in 2007, in Onir's I Am.
Don't you miss acting?
Not really.
For me, acting and directing have not been a career.
Some years I have done five films and then for many years I have done none.
I have never felt that I was an actor.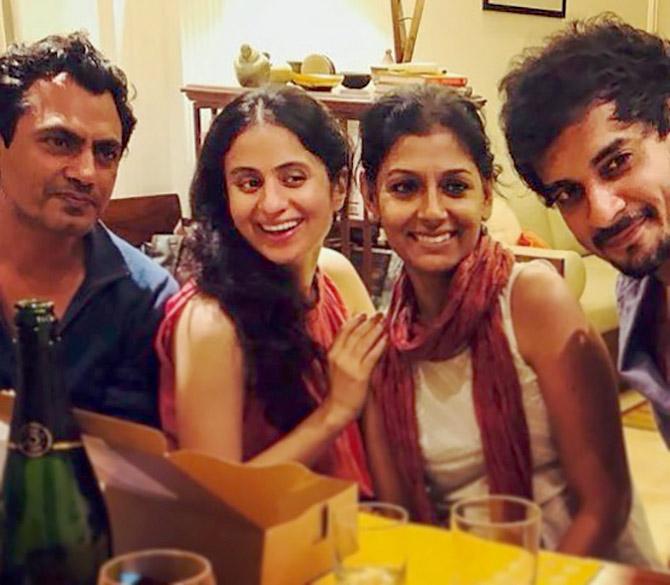 What is your career then?
Nothing. I just have different interests and passions.
One thing takes precedence over the other at one time.
So when I am doing a Yale fellowship, that's what I am thinking of.
When I am talking to you, that's what I am thinking of.
Is your activism a career for you?
No. When I was growing up, we didn't have words like career and profession.
Work had nothing to do with money.
My father (the distinguished painter Jatin Das) is very much a Manto in that regard.
'Practical' was a bad word when I was growing up. Practical meant to be unemotional, to be inhuman to things.
You do different things. I feel specialisation is slightly over-rated in that people believe one has to have a name.
When people call me for events, they ask how they should describe me -- 'actor, director, activist' or 'actor and activist'?
Gulzarsaab said, 'Tumhein to actorist ban jana chahiye (You should have been an actorist).'
So if I had to introduce you to someone on the street in Toronto, what should I say?
Just say, she has a film playing here because at the moment, I am here as a director, even though most people think of me as an actor because that's the larger work I have done.
What interests me is to engage with people, share stories, hear them out and these are different mediums.
Acting to be a part of a story, direction to tell your own story.
To do a monthly column where you can write anything under the sun -- these are means to that end, which is just sharing.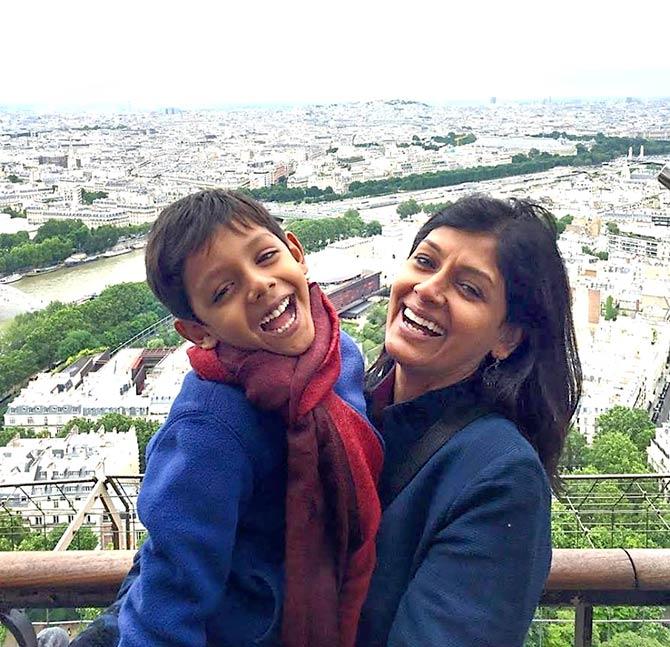 How old is your son?
He's eight. In a way, the last six years has gone into making this film and raising Vihaan and it has been tough.
That's why a lot of mothers don't end up doing films; we don't have that support system.
But he goes to school now.
Yes, but his spring break started the first day of the shoot and he was there in 45 degrees in Gujarat, with Gurdas Mann and 250 junior artists from the neighbouring villages.
My son would go, 'Mamma, when can we go home?'
I was like 'Beta, it's only 10 am and we just started at 6 am. It's going to be a long day.'
What does he think his mom does when she goes out to work?
He knows. My son is in the film -- the little boy hanging from the bar who Nawaz pushes.
He knows I am doing a film and we talk about it because sometimes he gets upset -- 'Again you are going to do this? Again you are editing.'
In fact, just before coming here, I told him I was going to Toronto and then we will take a break.
And he said, 'Break? Are you going to do a third film?'
Is there a film you are going to be acting in soon?
I am suddenly getting a lot of offers to direct and act, but I have not said yes, since I am still in my Manto journey.
I want to release it and take some time off.
I am doing a book on the making of the film since there are a lot of stories which are not always covered in these interviews.