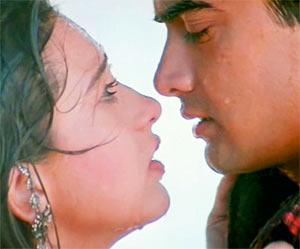 Bollywood loves the rain.
Just as it loves Holi.
We have already told you about rain songs and movies with rain titles, so here's looking at some of the best rain scenes in Hindi movies.
Kuch Kuch Hota Hai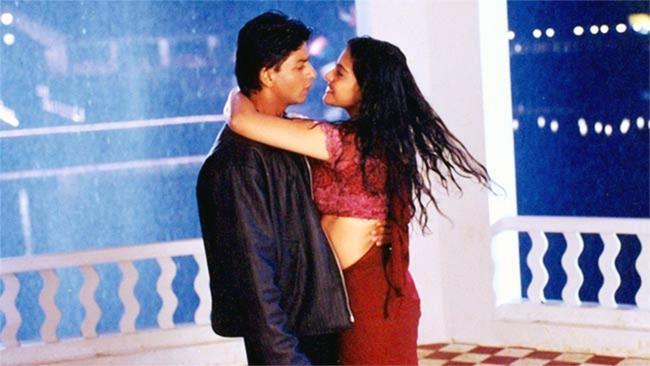 Karan Johar's directorial debut Kuch Kuch Hota Hai sizzled because of its lead pair, Shah Rukh Khan and Kajol, and the chemistry they shared.
Raj and Anjali, the parts SRK and Kajol play in KKHH, were always meant to be together, but they don't realise that until an intimate dance in the rain.
Lagaan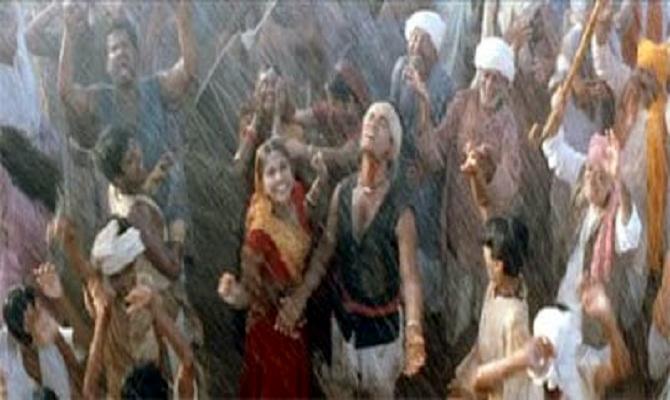 After hitting a six and winning the match against the goras, the villagers -- and the audience -- break into loud cheers when the rain finally comes down, making the taste of victory even more sweeter.
Raja Hindustani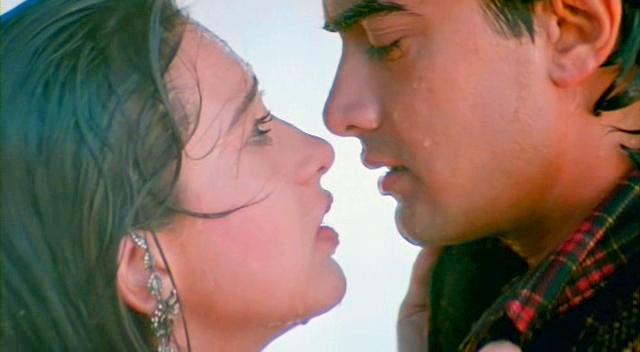 At a time when kissing on screen was being explored tentatively, Aamir Khan and Karisma Kapoor took their love story to the next level with a passionate lip-lock in the rain.
And everything was fine again in their world.
Wake Up Sid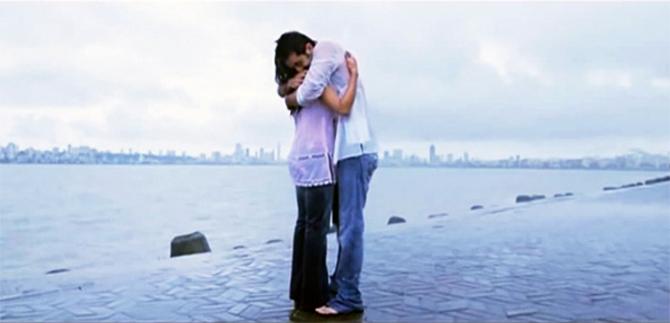 So this rain sequence from Wake Up Sid may not be as iconic as KKHH, but it sure made a lot of people go 'awww'.
When Sid (Ranbir Kapoor) realises he loves Aisha (Konkona Sen Sharma), he rushes to meet her, expresses his feelings. Then the two share a hug in Mumbai's rain.
Picture perfect.
Dhoom 2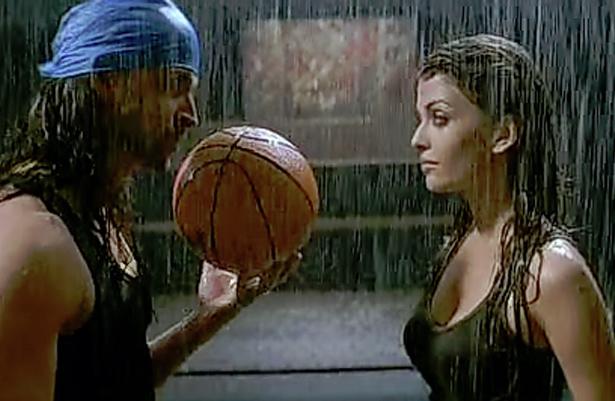 Hrithik Roshan and Aishwarya Rai come face-to-face for the first time and though all they do is play basketball in the rain, the chemistry builds up.
Baaghi
Tiger Shroff and Shraddha Kapoor's love story takes off after they share their first kiss in the rain.
And how times change! The girl takes the initiative :))
Bachna Ae Haseeno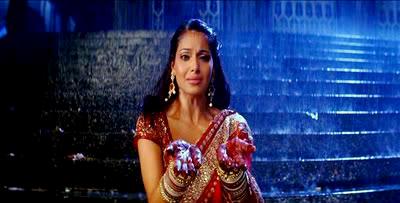 A heartbroken Bipasha Basu tries to locate solace in the rain when her lover Ranbir Kapoor doesn't show up on their wedding day.
Kabhi Khushi Kabhie Gham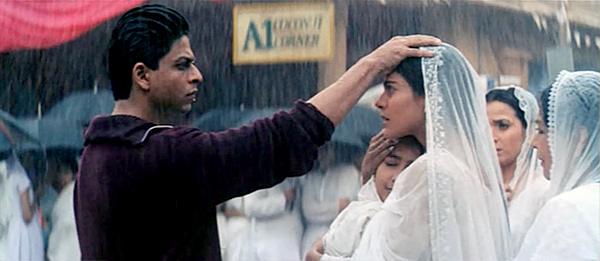 When Kajol's dad passes away, her love Shah Rukh Khan promises to look after her by proposing marriage. In the rain
Guru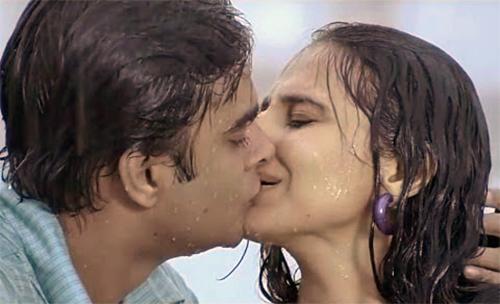 When Madhavan confesses his love, wheelchair bound Vidya Balan is taken aback. And, of course, she accepts.