Making fashion history one awards edition at a time.

The Golden Globes, credited with setting off the awards season each year, reigns supreme when it comes to some much desired political incorrectness, sass and a whole lot of showstopping moments on the red carpet.

While Hollywood A-listers save their fashion A-game for the Academy Awards, the Globes has not been without its own high points over the years.

Get a load of the MOST OUTRAGEOUS outfits that have been spotted at the Globes!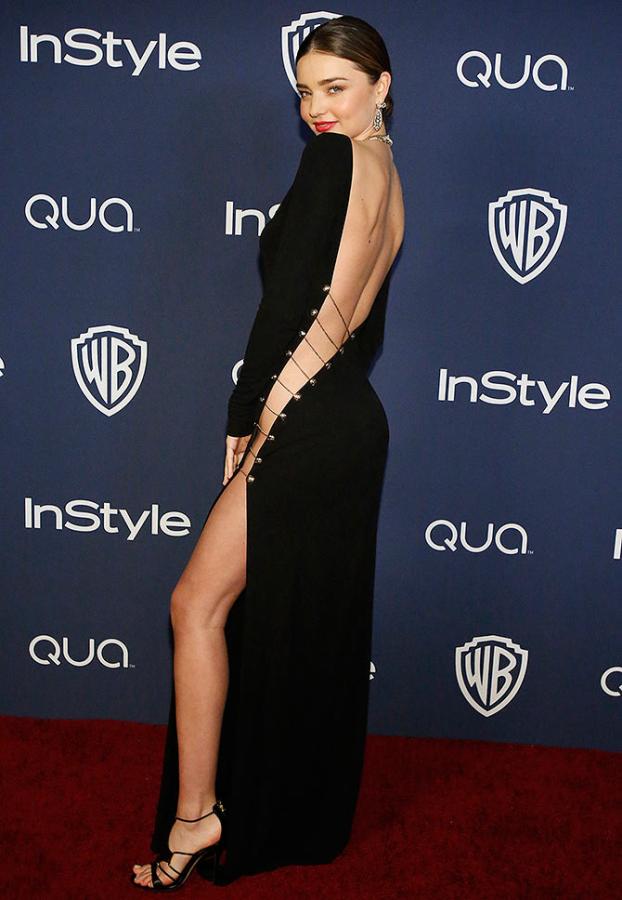 Photograph: Mario Anzuoni/Reuters
Fresh off her divorce from British actor Orlando Bloom, former Victoria Secret model Miranda Kerr decided to flaunt her genetically gifted body with a Emilio Pucci dress at a Globe 2014 after party last year.

Held together by gold chains, the dress bore an uncanny resemblance with Liz Hurley's infamous safety pin dress that she wore to accompany then beau Hugh Grant to his movie Two Weddings And A Funeral's premiere.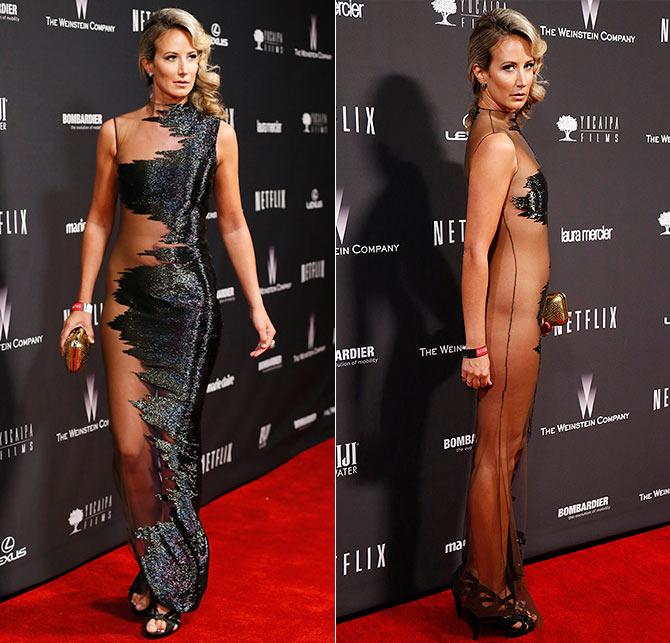 Photograph: Danny Moloshok/Reuters
In a bid to grab eyeballs, socialite Lady Victoria Hervey wore this jaw-droppingly skimpy gown by Indian designer Gaurav Gupta to the Globes' 2014 edition.

You might remember seeing a more conservative version of this gown on Deepika Padukone.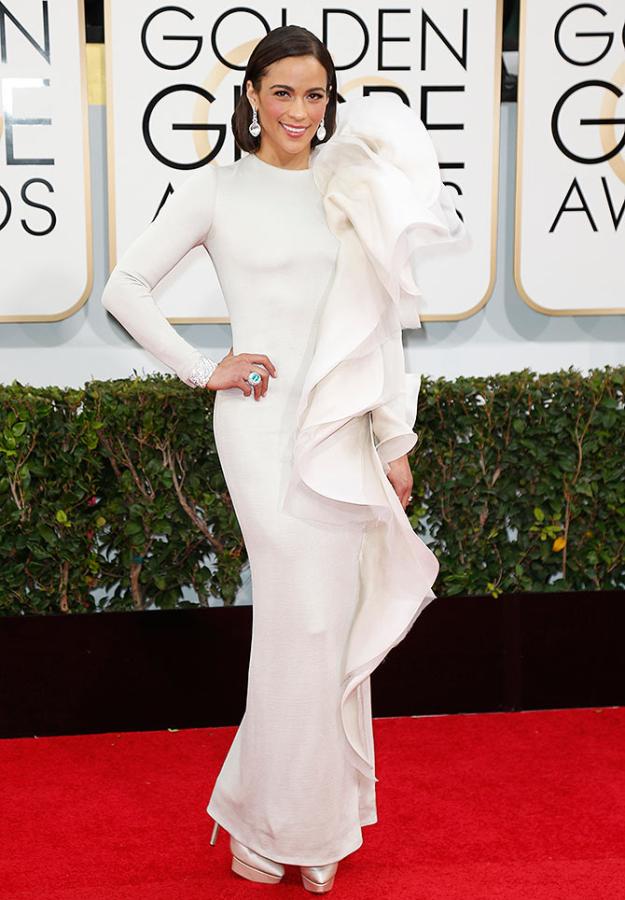 Photograph: Danny Moloshok/Reuters
The same year, Mission Impossible 4 actress Paula Patton appeared on the red carpet in this unmitigated Stephane Rolland Couture disaster of a dress.

She could barely walk in it!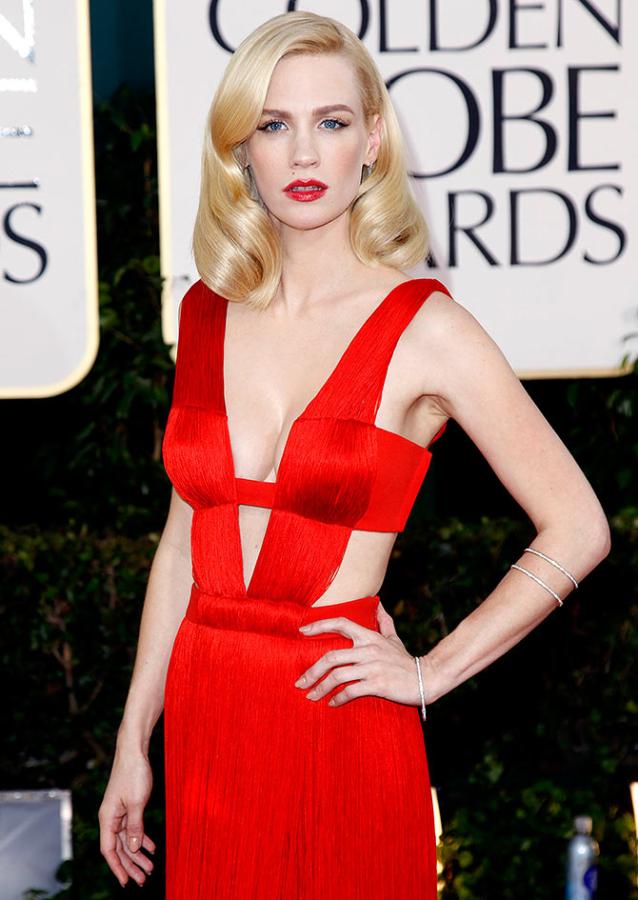 Photograph: Danny Moloshok/Reuters
January Jones' breakout role as Betty Draper in the acclaimed show Mad Men requires her to dress in the 1960s style, considering the show is set in the period.

So the pretty actress presumably tried to make up for it with this fiery red Versace number at Globes 2011.

The low cut dress left little to the imagination.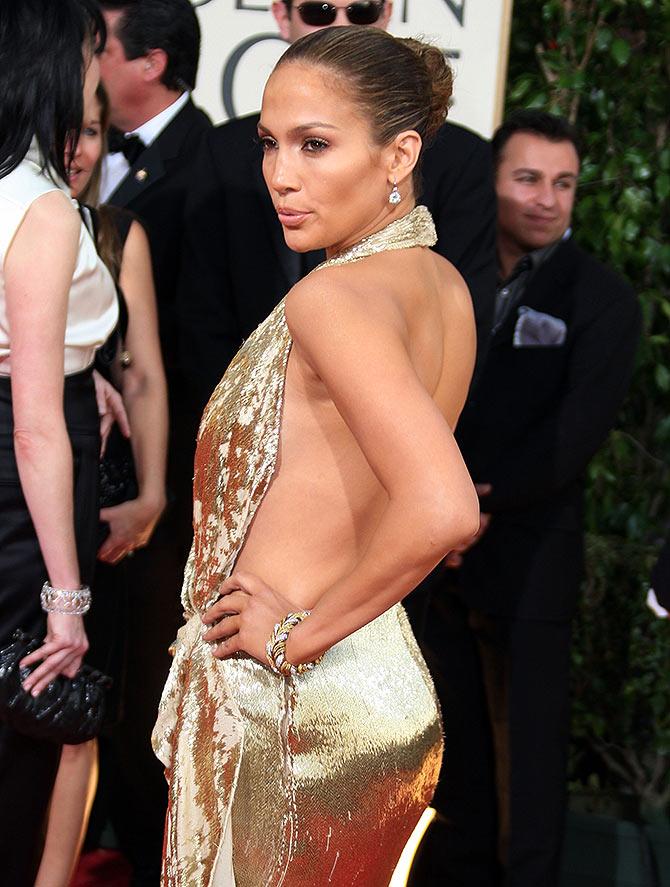 Photograph: Frazer Harrison/Getty Images
She of the plunging necklines and dangerously high hemlines fame, pop diva Jennifer Lopez literally dazzled us with her gold Marchesa gown at the 2009 Globes.

We can't think of any other showbiz bigwig who has been able to pull this off ever since.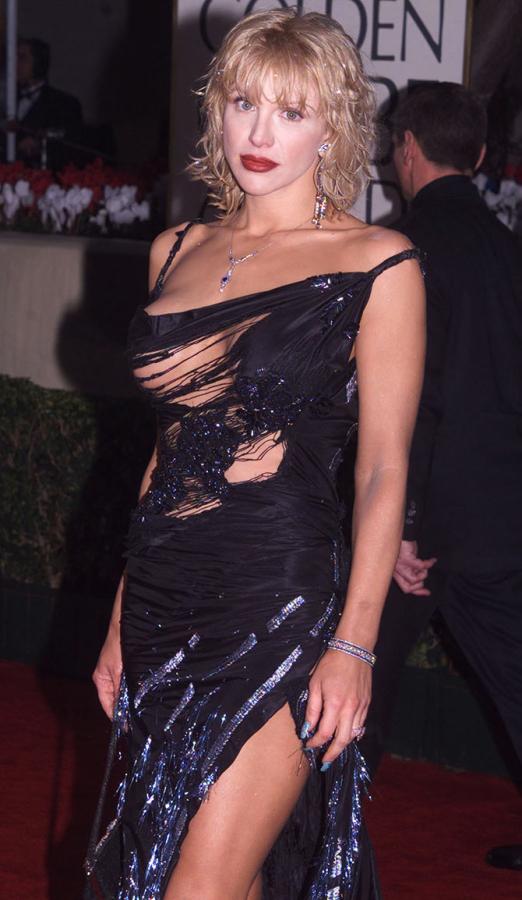 Photograph: Rose Prouser/Reuters
For reasons best known to her alone (and her stylist probably), singer Courtney Love wore a tattered John Galliano gown to the 2000 edition of Golden Globes.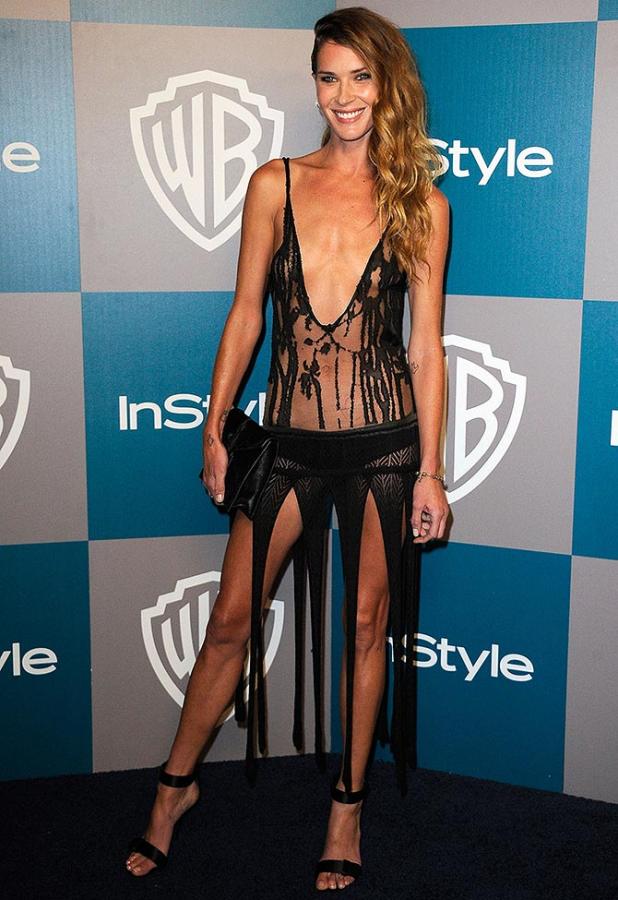 Photograph: Kevork Djansezian/Getty Images
Speaking of tatters, model Erin Wasson chose a barely there outfit that put her bony frame on display at the Globes, 2012.

Did her dress get caught in a shredder?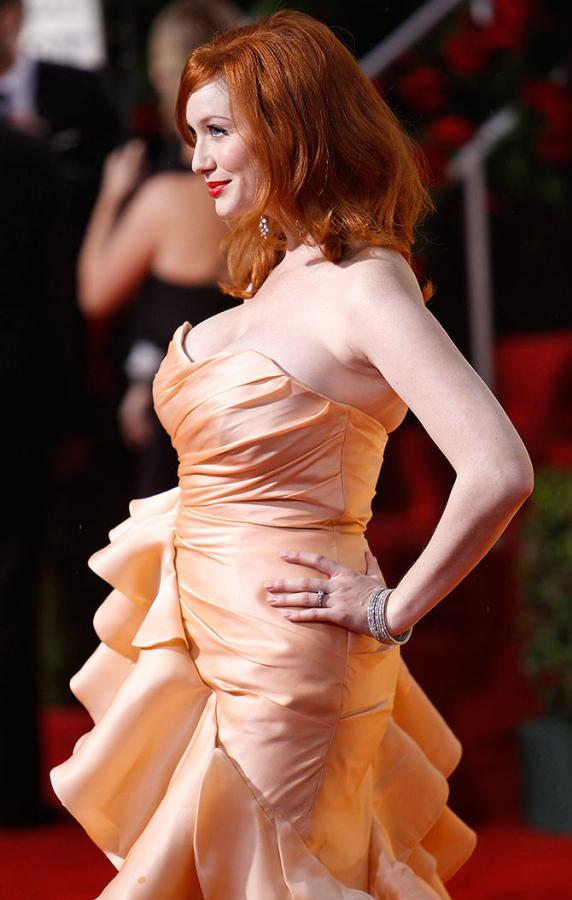 Photograph: Mario Anzuoni/Reuters
Mad Men star Christina Hendricks' 2010 Globe gown, a champagne coloured number by Project Runway alum Christian Siriano created a lot of furore for various reasons.

While the gown, featuring a plunging neckline and lots of ruffles, was panned by fashion critic Cathy Horyn (You don't put a big girl in a big dress, she said), several other bloggers rushed to defend the actress's choice.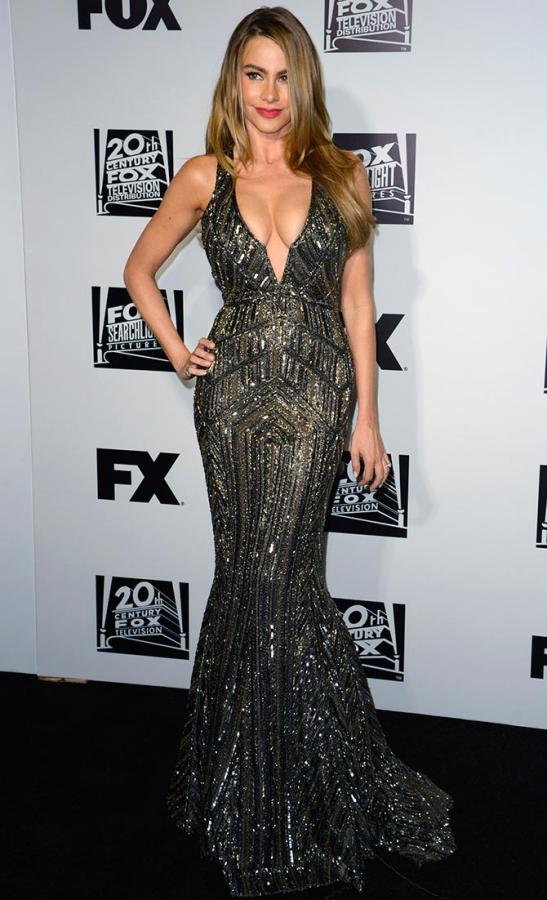 Photograph: Phil McCarten/Reuters
Modern Family star Sofia Vergara's Zuhair Murad gown that she wore to last year's Globes after party clung flawlessly to her curves.

It's surprising that she didn't suffer a wardrobe malfunction in that thing!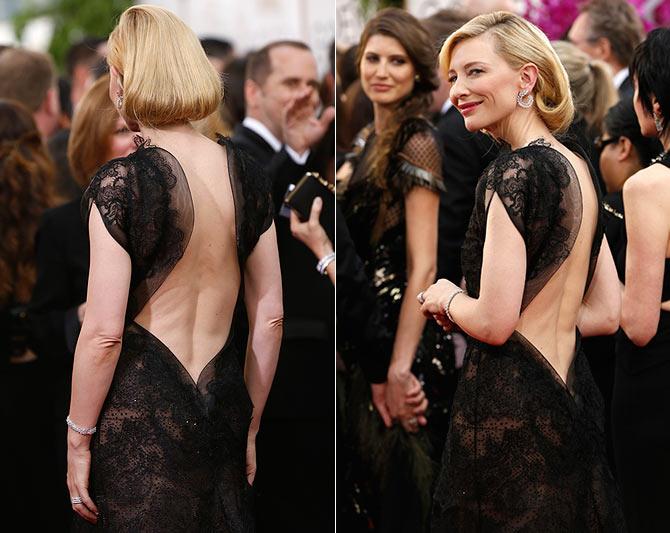 Photograph: Mario Anzuoni/Reuters
Blue Jasmine actress Cate Blanchett was spotted in this rather daring Armani number at last year's show.

Needless to say, she was one of the red carpet highlights.